A Brooklyn based paper artist Kelli Anderson, who we've written about before, created an amazing installation of iconic book covers, redone 100% analog and 100% in paper. A selection of 40 books, hand-picked by Maria Popova was created for the New York Public Library, where they are on show till mid-September. Once again Anderson manages to amaze us with the passion and detail which goes into her work!
The idea behind the installation is to convey the multi-leveled and three-dimensional experience of reading a book through visualization of its cover in a new dimension. The incredible tales, stories or amounts of information that is pressed inside these pocket-sized volumes is often taken for granted. As Anderson explains "It is also due to that telescoping feeling of new possibilities which makes a book's humble physical presence so cartoonishly out of sync with the reader's experience. This disparity gradually reveals itself as the reader moves from page to page, much like how a flat facade on a building becomes dimensional as a walker turns a corner."
The actual installation includes classics such as Mark Twain's Advice to Little Girls and George Orwell's Why I Write as well as more illustrated books as The Elements of Style and wildlife photography book Creature – each a piece of art on its own. Check out the photos and the short video where you can see all the incredibly talented finishing and small details which must have taken Kelli Anderson and her team hours and hours to finish. We think this is one of her most ambitious projects to date.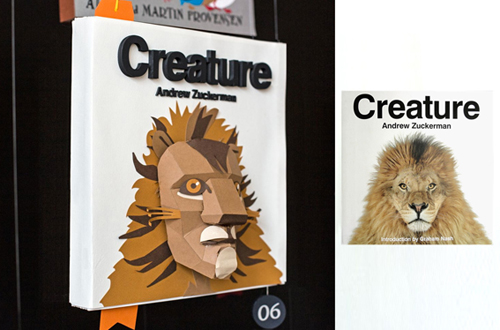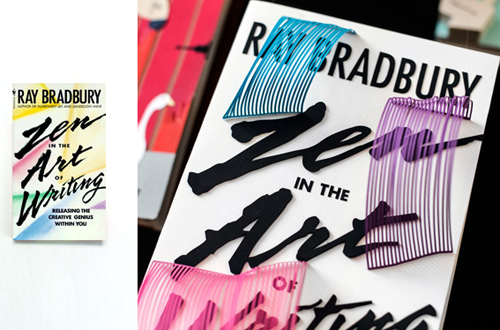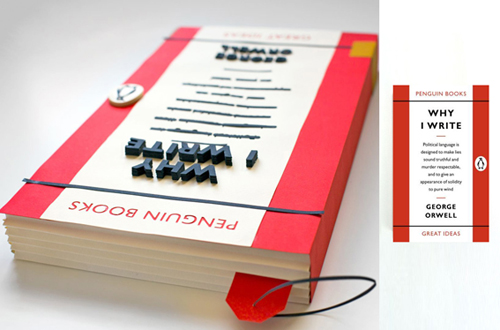 The process of the construction was extremely time-consuming yet simple. First, they built a two-part paper box for the substructure, used a sheet of paper as the cover, reproduced the typography and design of the cover and finally carefully glued each piece into place, mimicking the original design. The 3D effect Anderson chose to use for the designs looks incredible, and the already intricate work is taken to the next level with this technique.
To find out more about the project and to see more photos, visit Anderson's blog where she writes about the process. And if you are lucky enough to be in New York, the paper book display is in the window of the Library Shop, located in the Stephen A. Schwarzman building at 42nd Street and Fifth Avenue.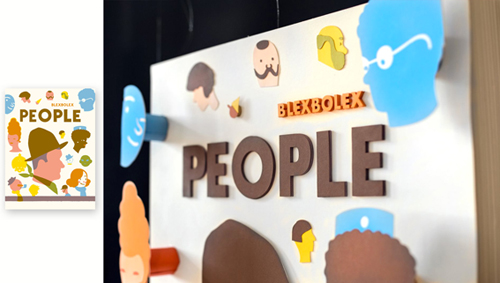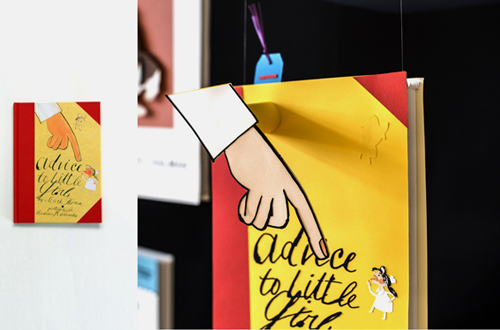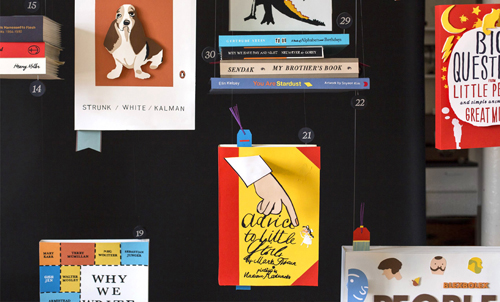 Photo source: Kelli Anderson