Mein Kleiner Fisch – My Little Fish, is a story about an unlikely friendship between a goldfish and a cat, but more importantly it is a stunningly illustrated tale that outshines most other children books. The first book by Munich-based designer Julia Reiter is waiting to be printed and she has asked our help to speed up the process.
The surprisingly abstract illustrations in the book invite and urge children to fantasize and developed the story further. Leaving room for imagination the luscious and delicate watercolor illustrations feel light, yet the story of the book teaches great values to children. Contrasting the commonly superficial and mindless stories often read in children books, Mein Kleiner Fisch makes a great gift for any book lover.
Mein Kleiner Fisch is the first book by German designer Julia Reiter who has worked as an automotive interface designer but now aims to approach her passion in design. Currently working as a freelancer and illustrator in Munich, Reiter is a graduate of HfG Schwäbisch Gmünd. Her love for books and beautiful illustrations drew her to the project. Placing great emphasis on typography and color – her two passions, she created Mein Kleiner Fisch.
We'd love to see this beautiful book grace the shelfs of book stores one day, and to make that happen, Reiter is asking for your help. The book is partly self-published by the designer herself and partly by crowd funding. The project is on the German site www.startnext.de where you can directly take part.
Check it out here!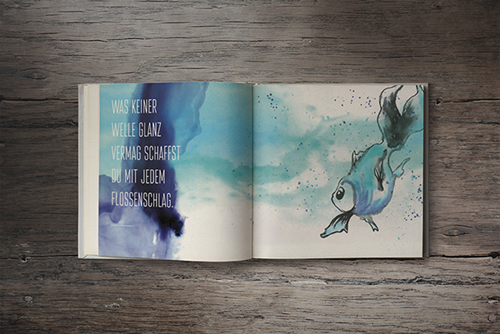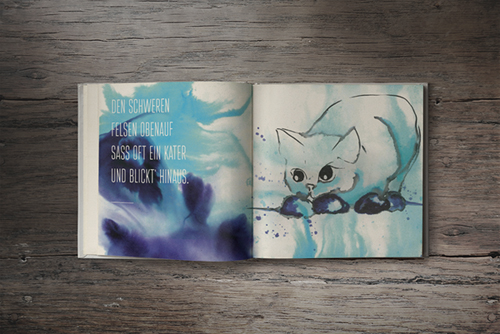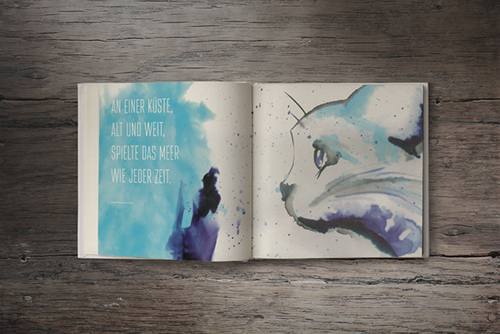 Photos © Julia Reiter