Angi Reisinger is an award-winning design and branding studio based in beautiful Innsbruck, in the middle of the Tyrolian Alps. "We tell stories in shape and form as visual storytellers. We want to give vision space and ideas a form", Reisinger writes. Designing memorable communication concepts with strong core statements and a clear design line, Reisinger creates work for various media, growing with each challenge and client along the way.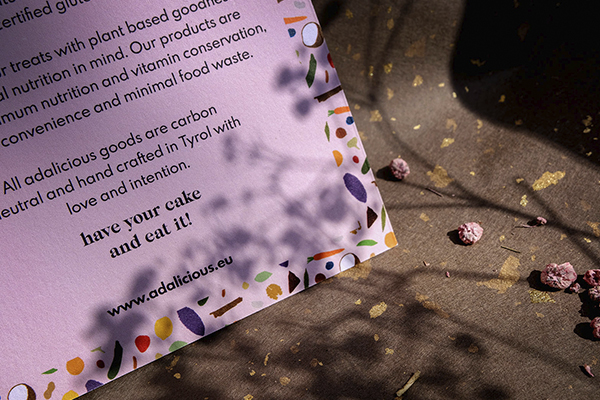 New organic baked goods brand Adalicious nourishes your cravings with an audaciously sweet visual identity
Angi Reisinger's recent client, Adalicious, is a baking goods brand that wants to be able to satisfy our sweet cravings in a healthful, modern way – following the latest nutritional standards whilst offering all the joy. Adalicious ventured to fill the gap in the market by making 100 % natural & organic, refined sugar, dairy & non-certified gluten-free products, creating their treats with plant-based goodness and functional nutrition in mind. Hand-crafted in Tyrol with love and intention, all products are prepared for maximum nutrition and vitamin conservation, and minimal food waste, and are even carbon neutral. These sweets really are good for you!
The visual identity by Reisinger follows the brand's ethos of "Live for the moment and respect the resources of our planet", and designed the concept with eco-friendly materials in mind, guiding the consumer for a full experience of not only having your cake but eating it too!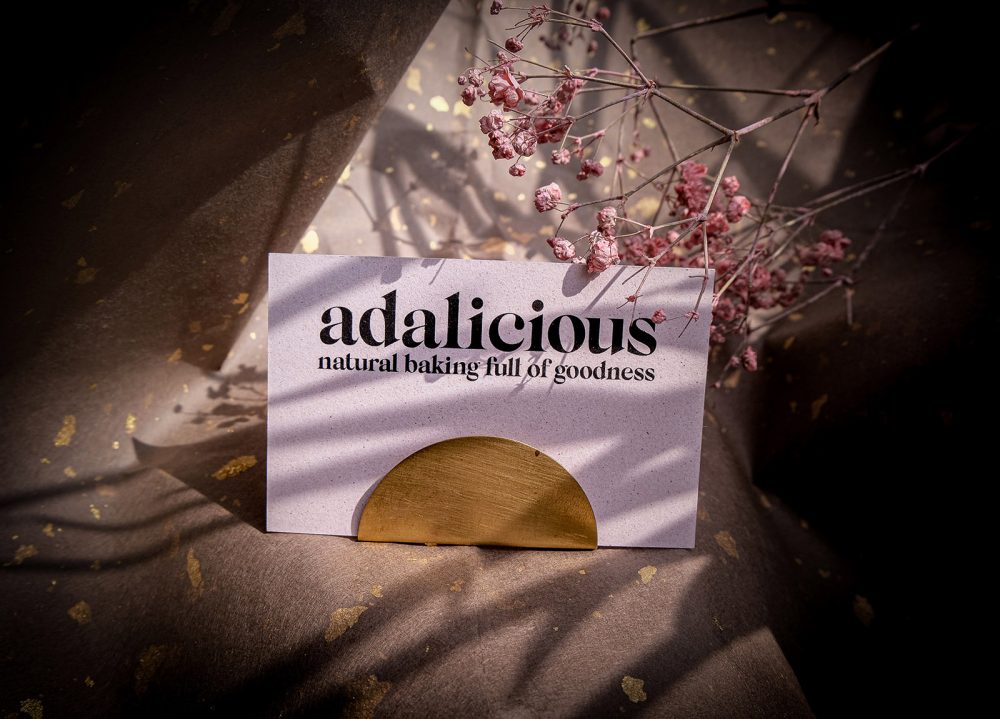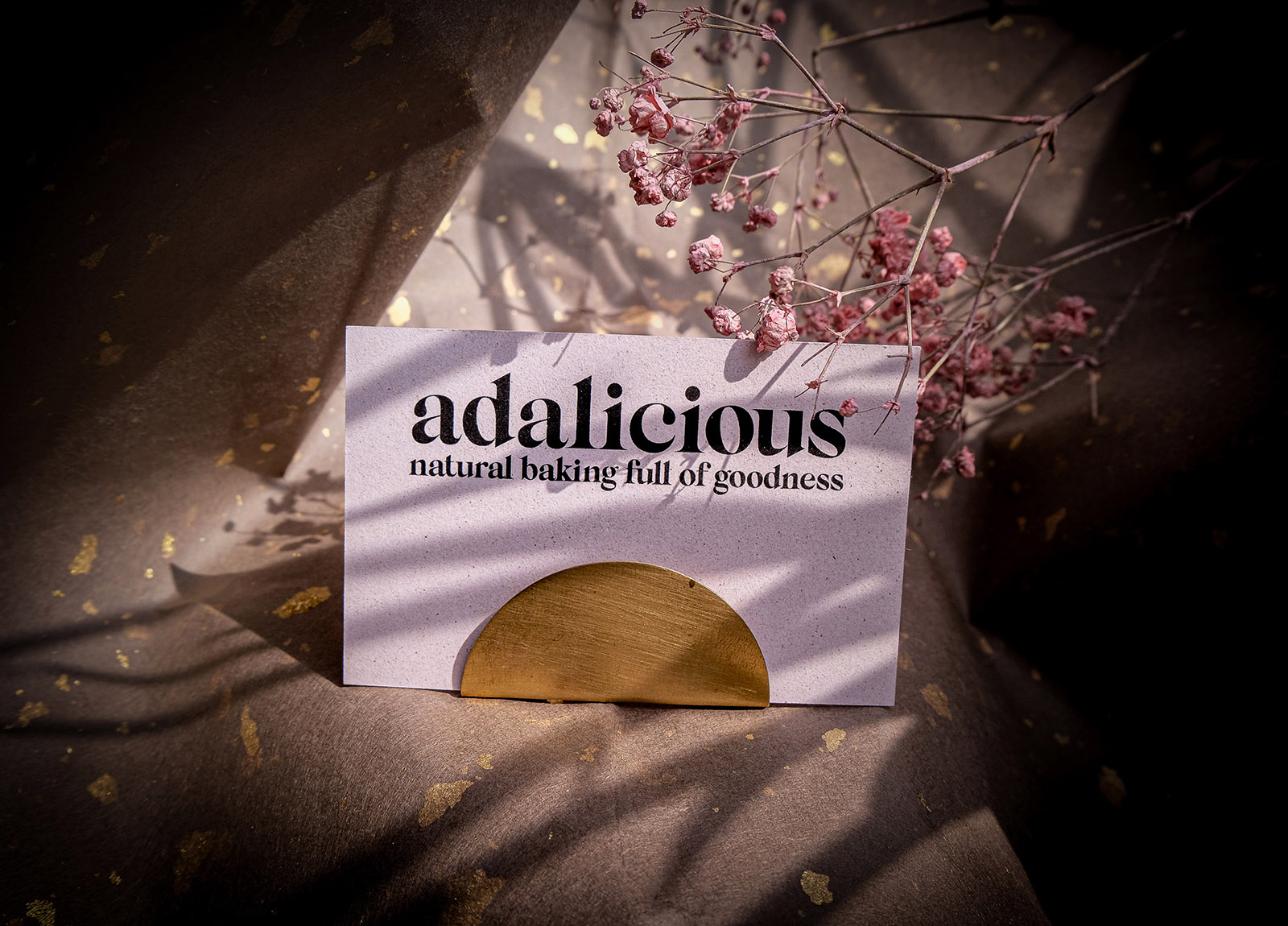 –


The beautiful shade and modern recycled structure of the eco-friendly Crush Grape paper perfectly adapts with the Adalicious brand

Adalicious produces plant-forward baked goods that nourish your health, vitality, taste-buds, and wellbeing, making them very open-minded to work with natural and recycled materials when it came to the packaging and visual identity, which encouraged Reisinger to choose Crush Grape 250 gsm for the concept and Munken Kristall Rough for the inside of the brochure, and for flyers – both papers exclusively available at Europapier – while everything was printed climate-neutral and finished with black staples.

The eco-friendly Crush Grape was specially chosen for more than one reason. The Crush paper line includes by-products from grapes, hazelnuts, almonds, and much more, while some of these ingredients are also used in Adalicious' desserts and cakes, making it the perfect match for the brand. "Furthermore, the Crush paper comes with super beautiful and modern shades, and the Adalicious brand color adapts perfectly with the Crush Grape and its modern recycled structure", Reisinger explains.

Follow Angi Reisinger on Instagram for more design inspiration and behind-the-scenes material.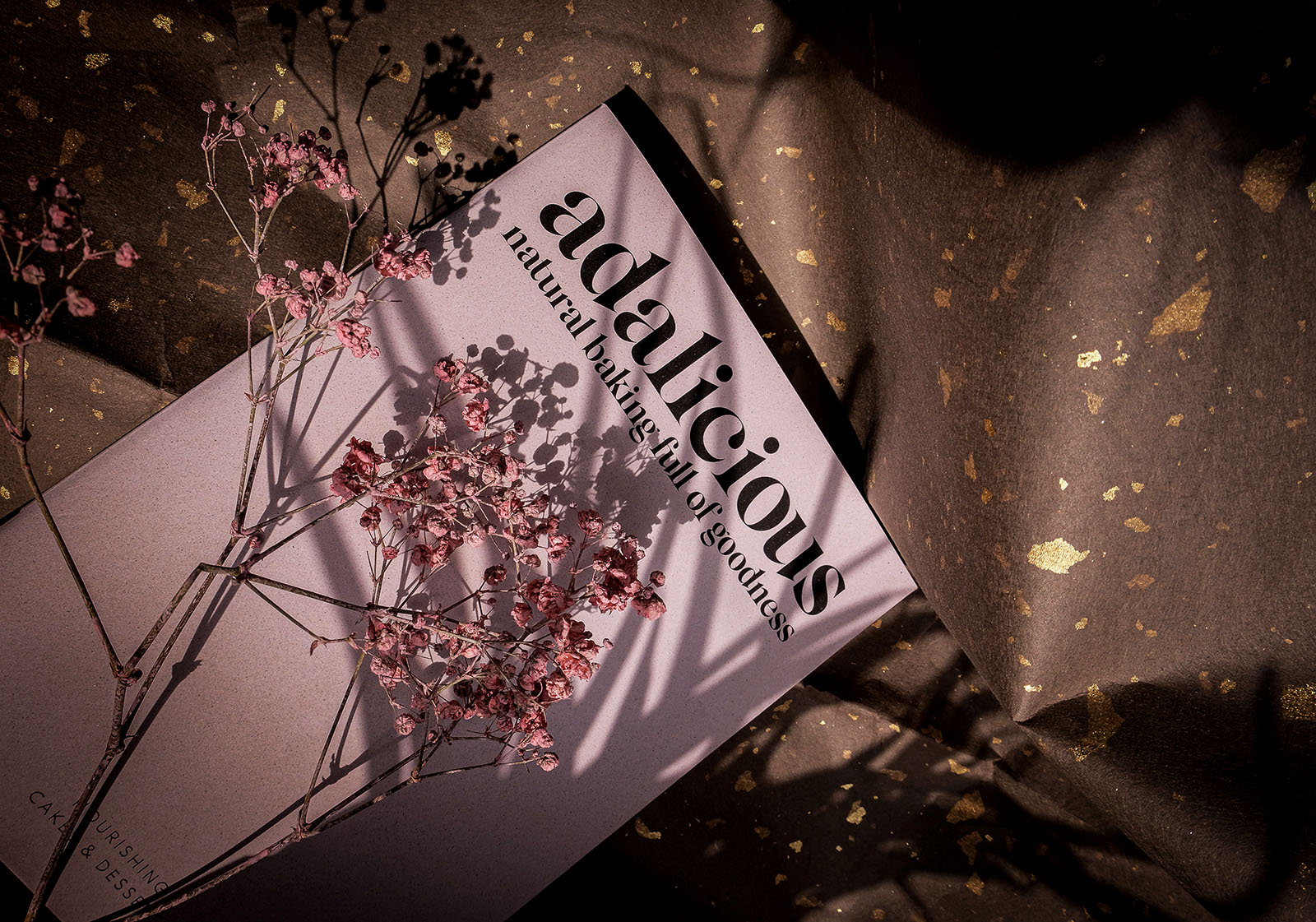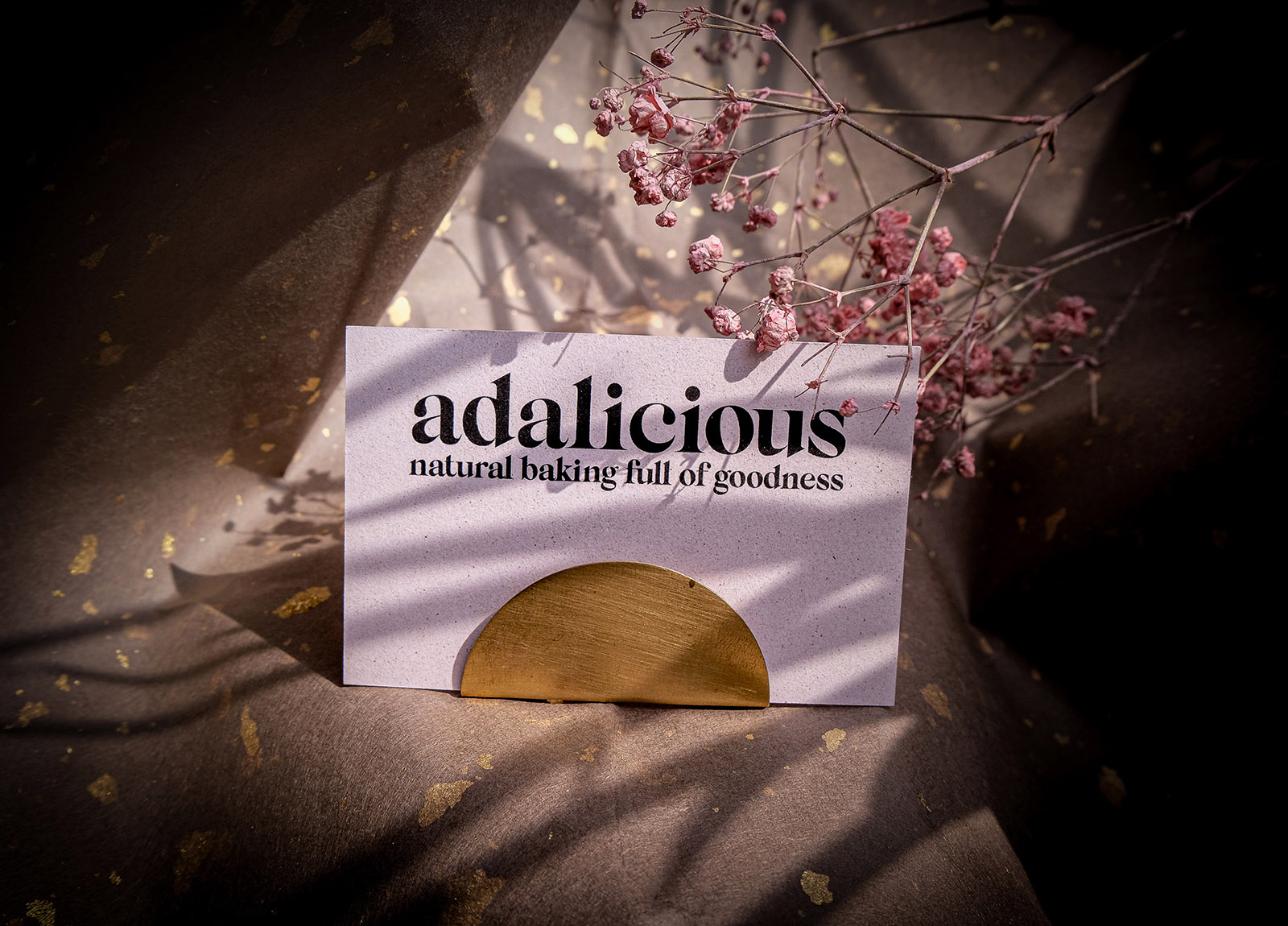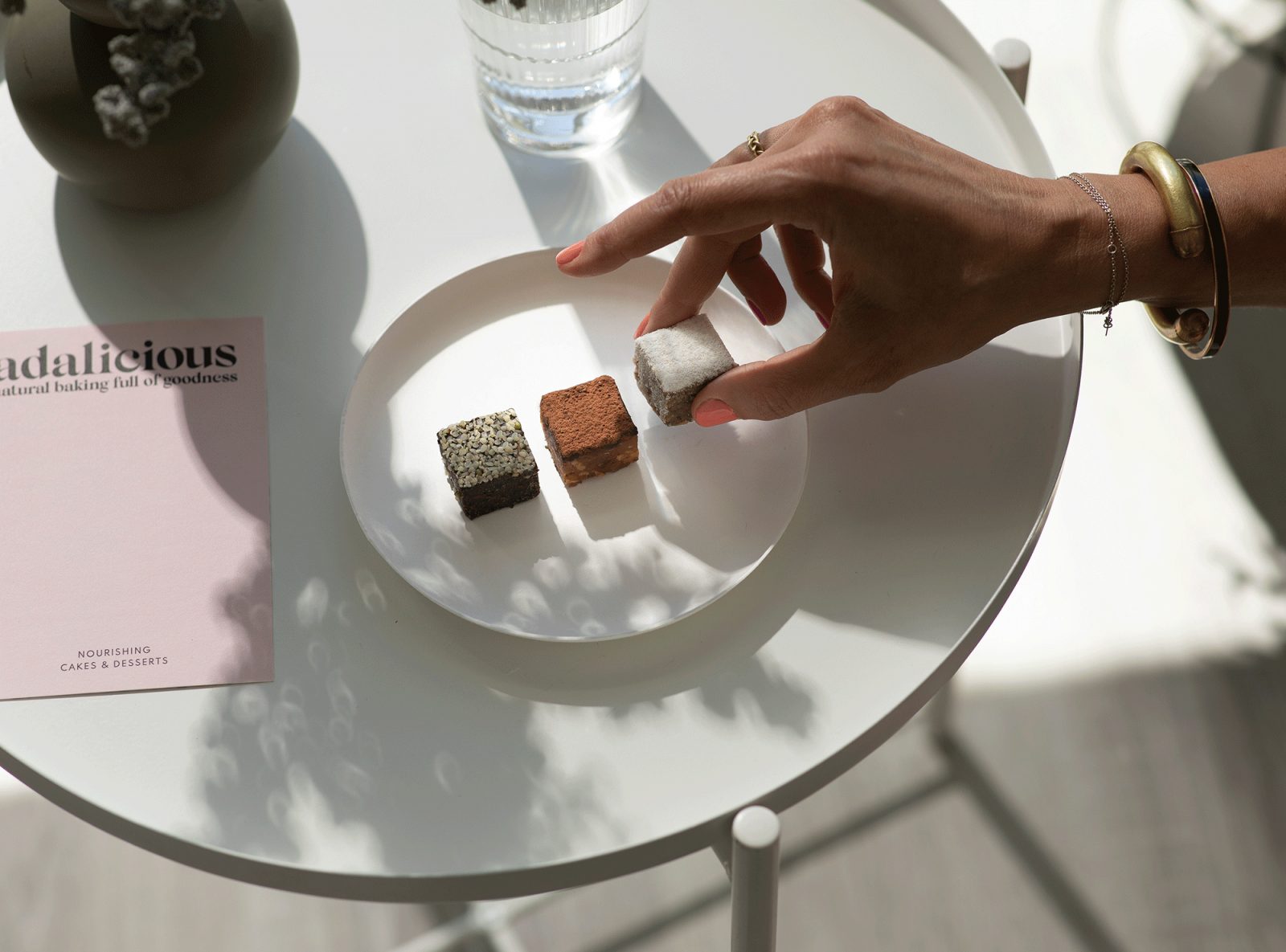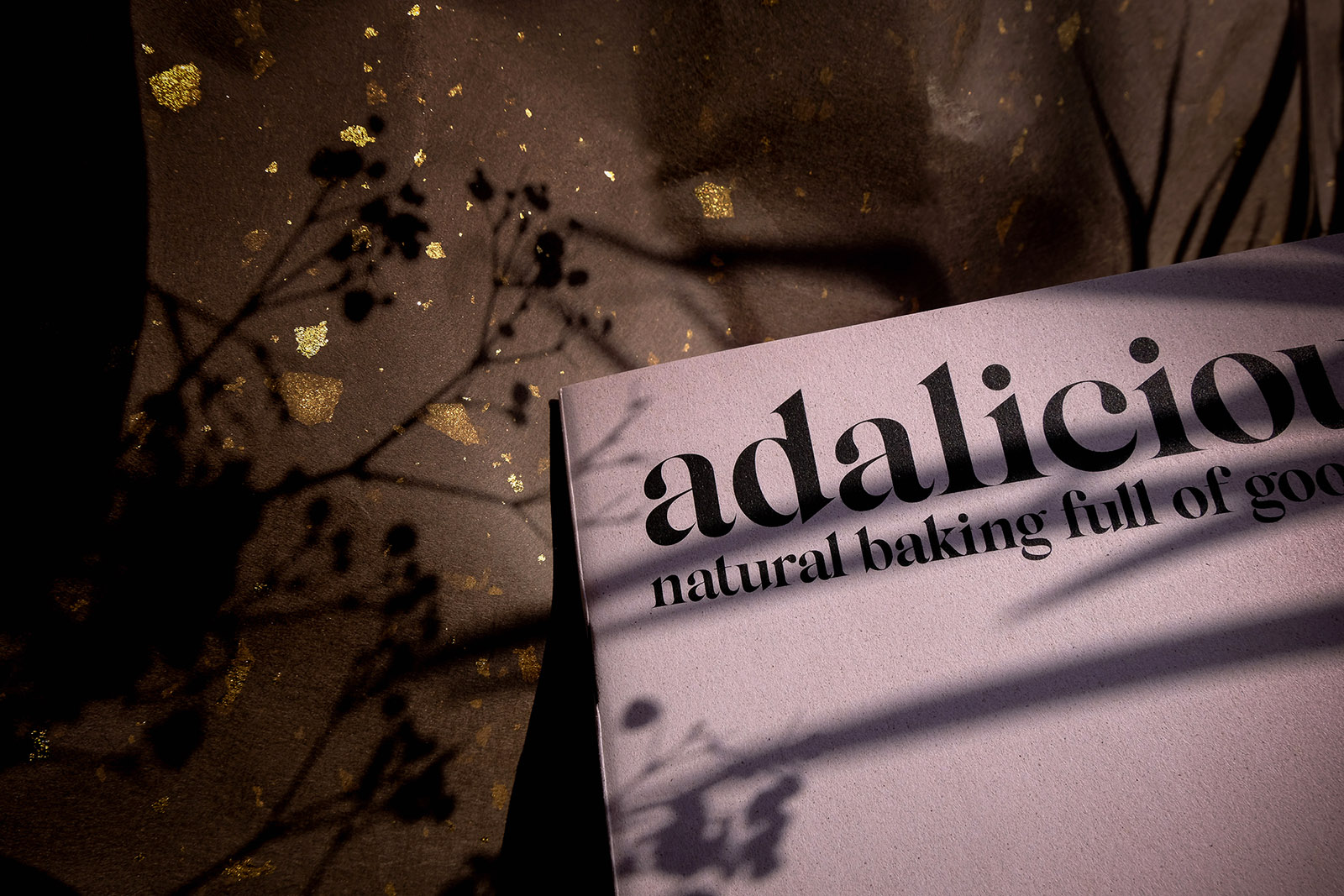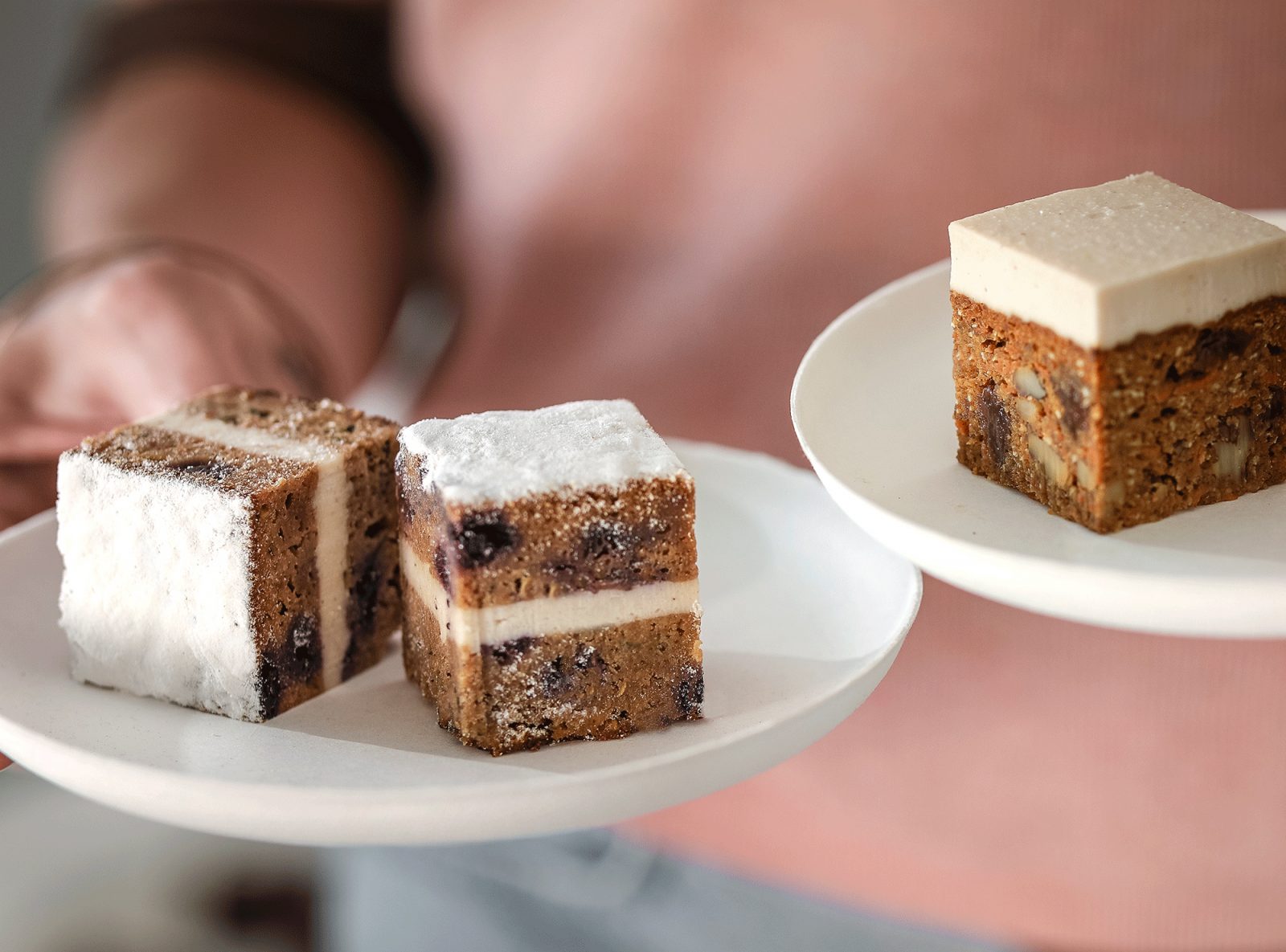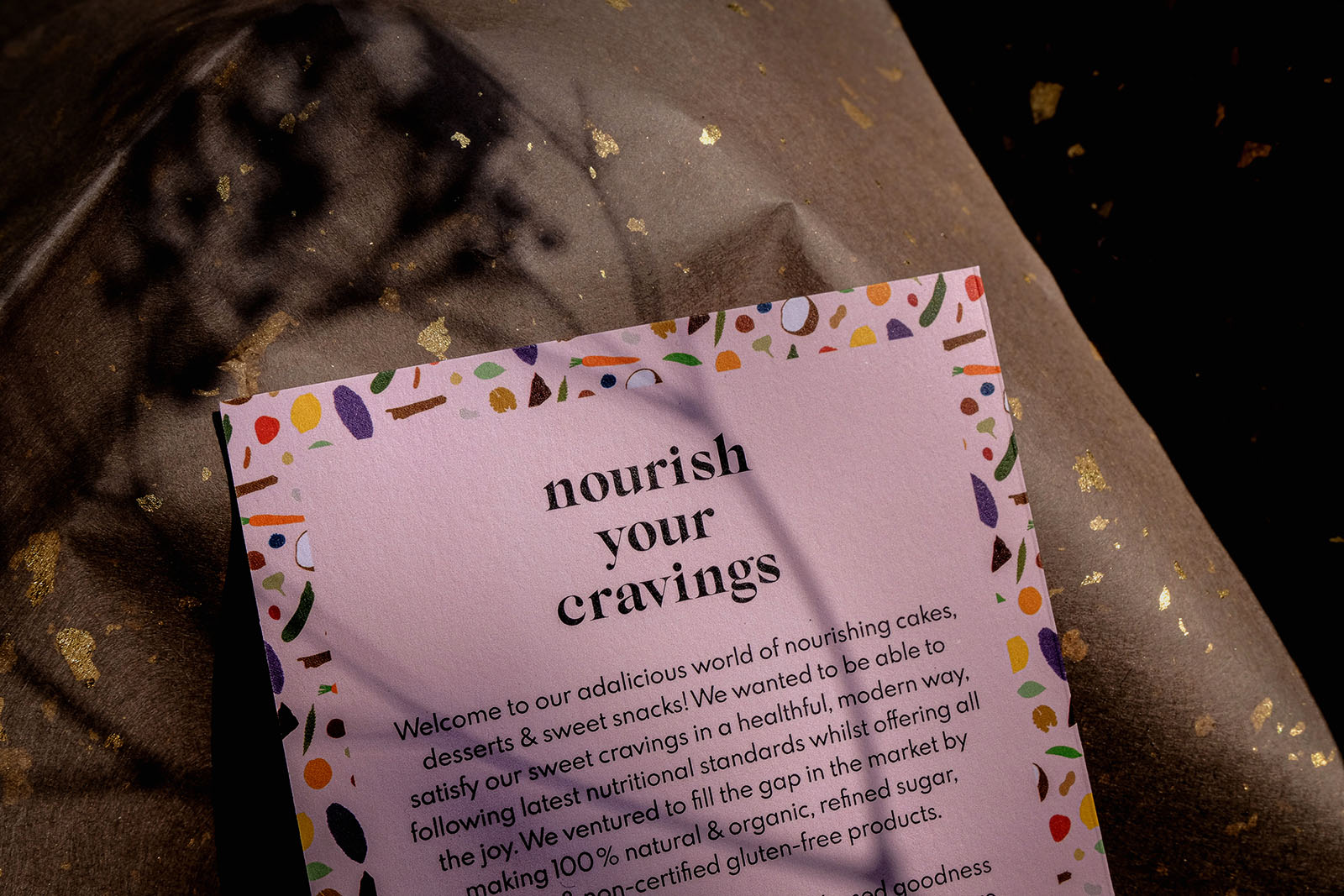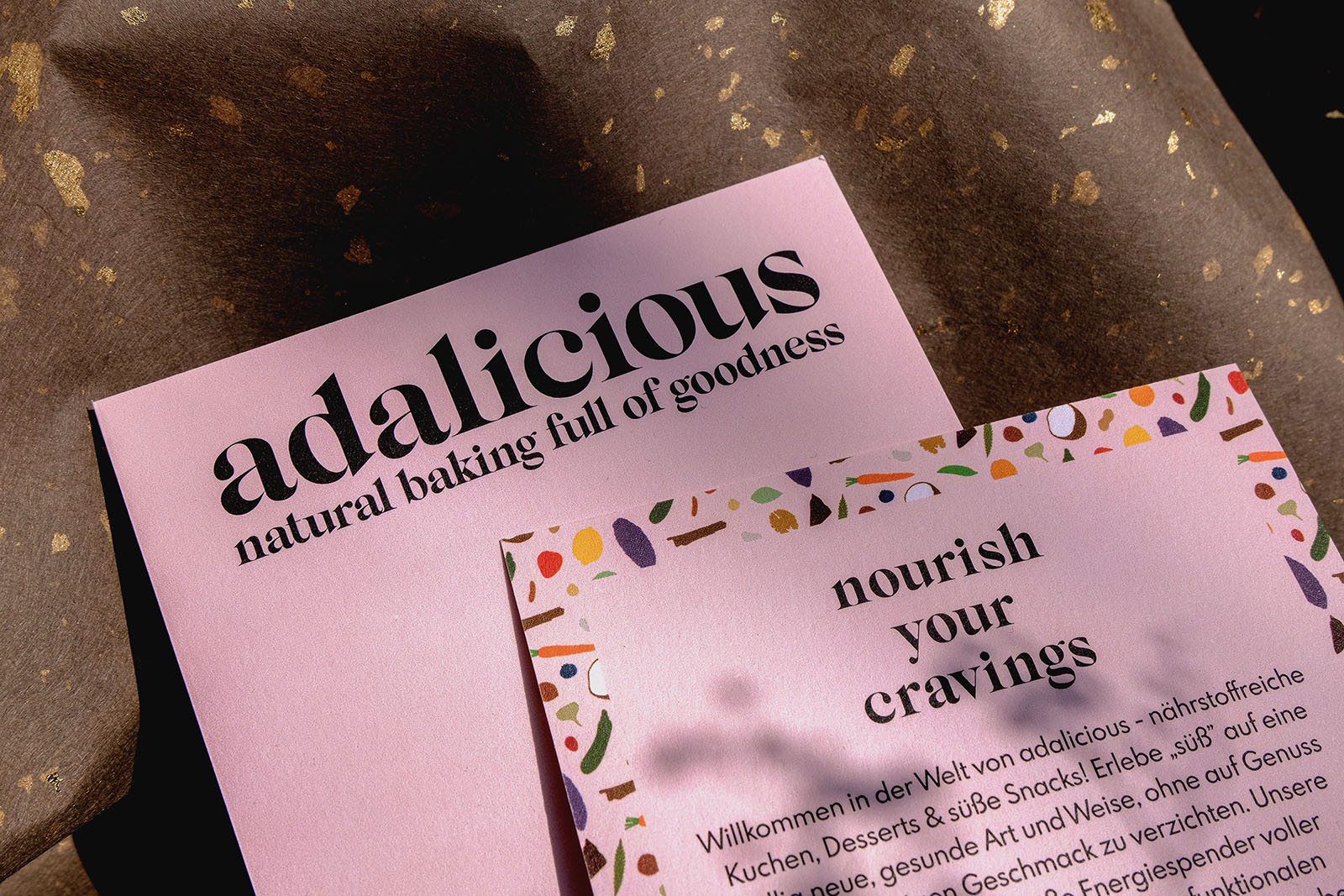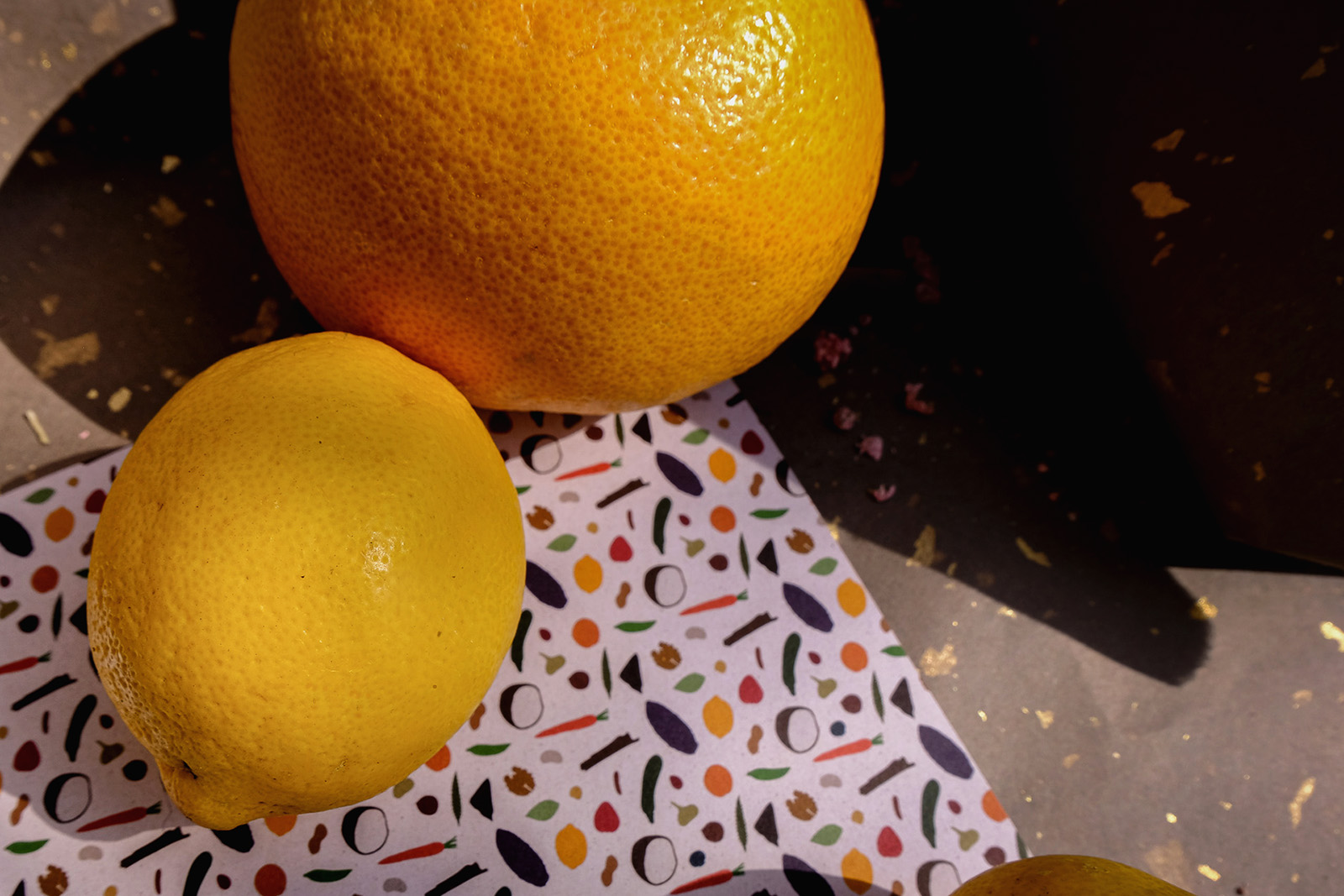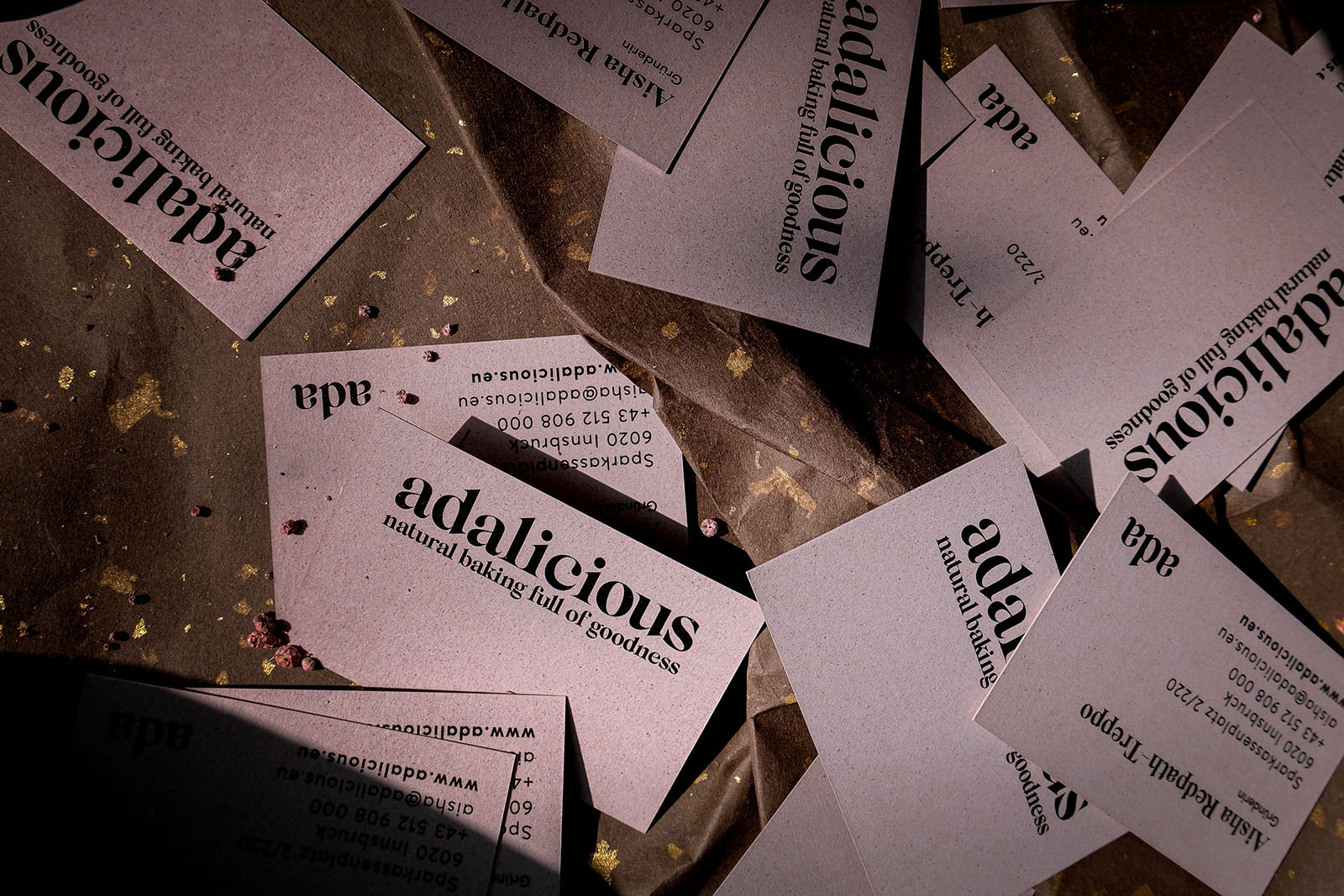 Images ©
Printing materials: Angi Reisinger
Lifestyle and product pictures: Guido Schmählich, Kitchenkiss Photography