Last year, Stephen King – one of the world's most famous and prolific horror writers, celebrated his 75th birthday. To mark this iconic milestone, and in honor of the author, German publisher Heyne Verlag from Penguin Random House re-released one of King's best-known novels, IT (ES in German), as a limited anniversary edition for the German market.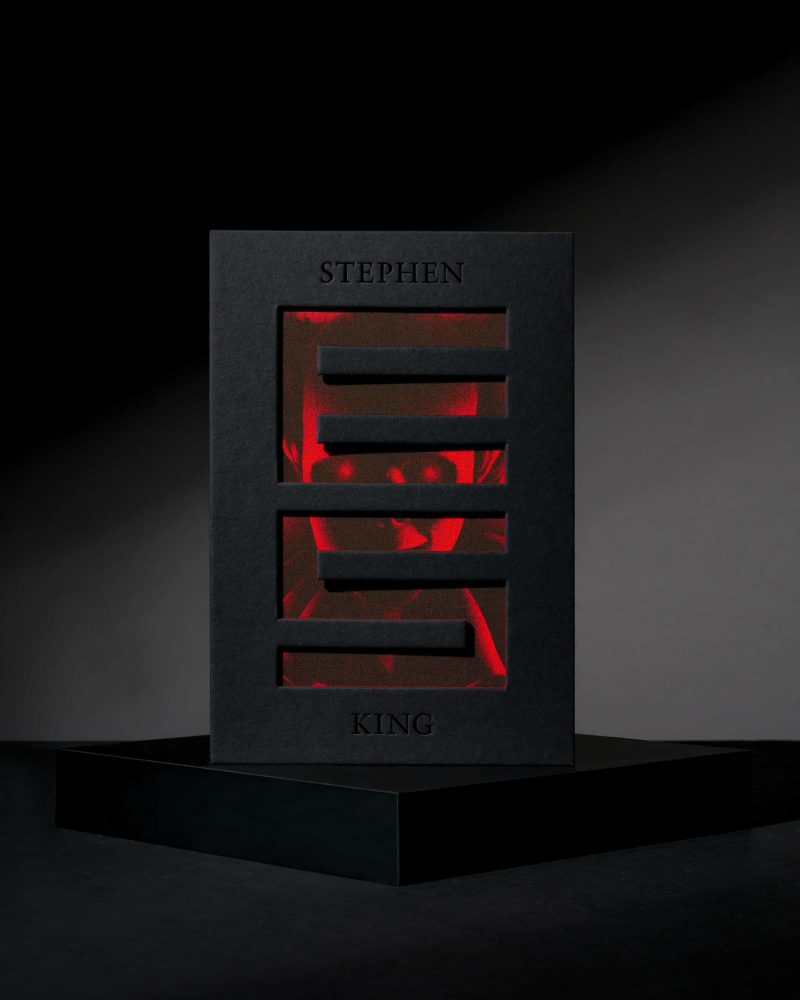 Salzburg, Austria-based independent brand design studio
Solid & Bold
, together with illustrator
Max Löffler
, were tasked with creating the extraordinary editorial design for the limited special edition (only 10 000 copies made) of the horror classic. Designed especially for the die-hard King fans, the devoted horror lovers who reread the book year after year, but also for the new fans who've discovered the classic through its new popularity in recent years. The team at Solid & Bold has done an amazing job bringing the book that was originally published in the mid-80s, to the 2020s – such a great job in fact, that the special edition has been awarded the
iF Design Award 2023
and Gold in the
ED – European Design Award 2023
Book Cover design category. 
The design concept of the special edition publication masterfully reinterprets the famous scene where Pennywise lures his victim through the manhole cover – as the bloodthirsty clown comes out of his "hiding place", as the slipcase cover slides off the red linen book block.
The story begins already with the cover of the book with the masterfully created
black slipcase cover that has the German title "ES" cleverly cut out, letting the
main antagonist Pennywise lure behind, sinisterly at the reader — just like he does in the book when the horror clown stares through the manhole cover at his victim. ​​​​​​The back of the slipcase includes a famous quote from Pennywise embossed with black foil (on black paper): "We're flying down here. We're all flying. You'll fly too.", along with a single red balloon.
The book comes with five unique illustrations by Löffler that show selected key moments of the story, all done in a nostalgic edge with a grain texture, a style reminiscent of the 80s. Also, a
special surprise has been added in the back for the fans to discover: a single "Derry News" article page, that can be folded to make a paper boat (SS Georgie) — just like in the story.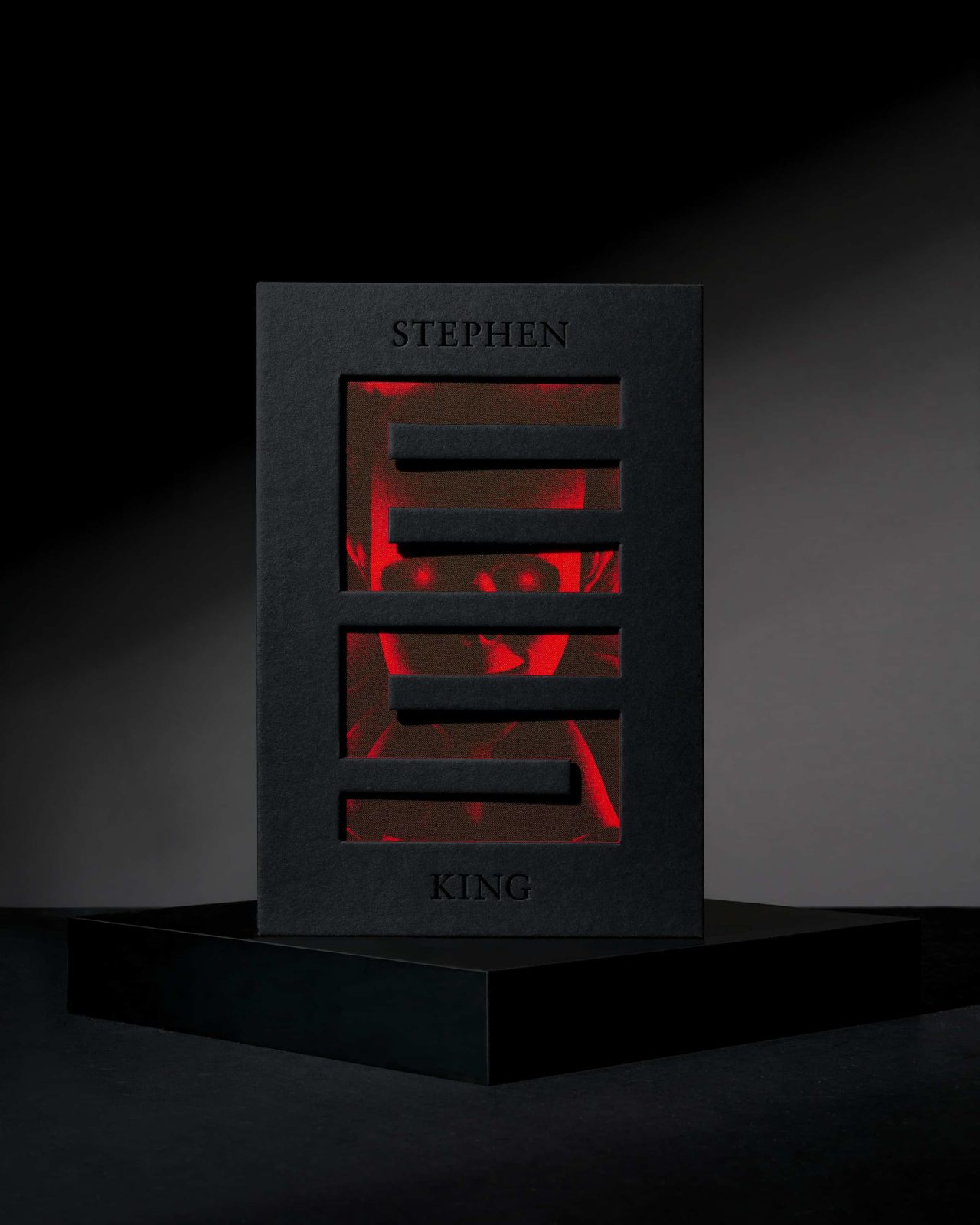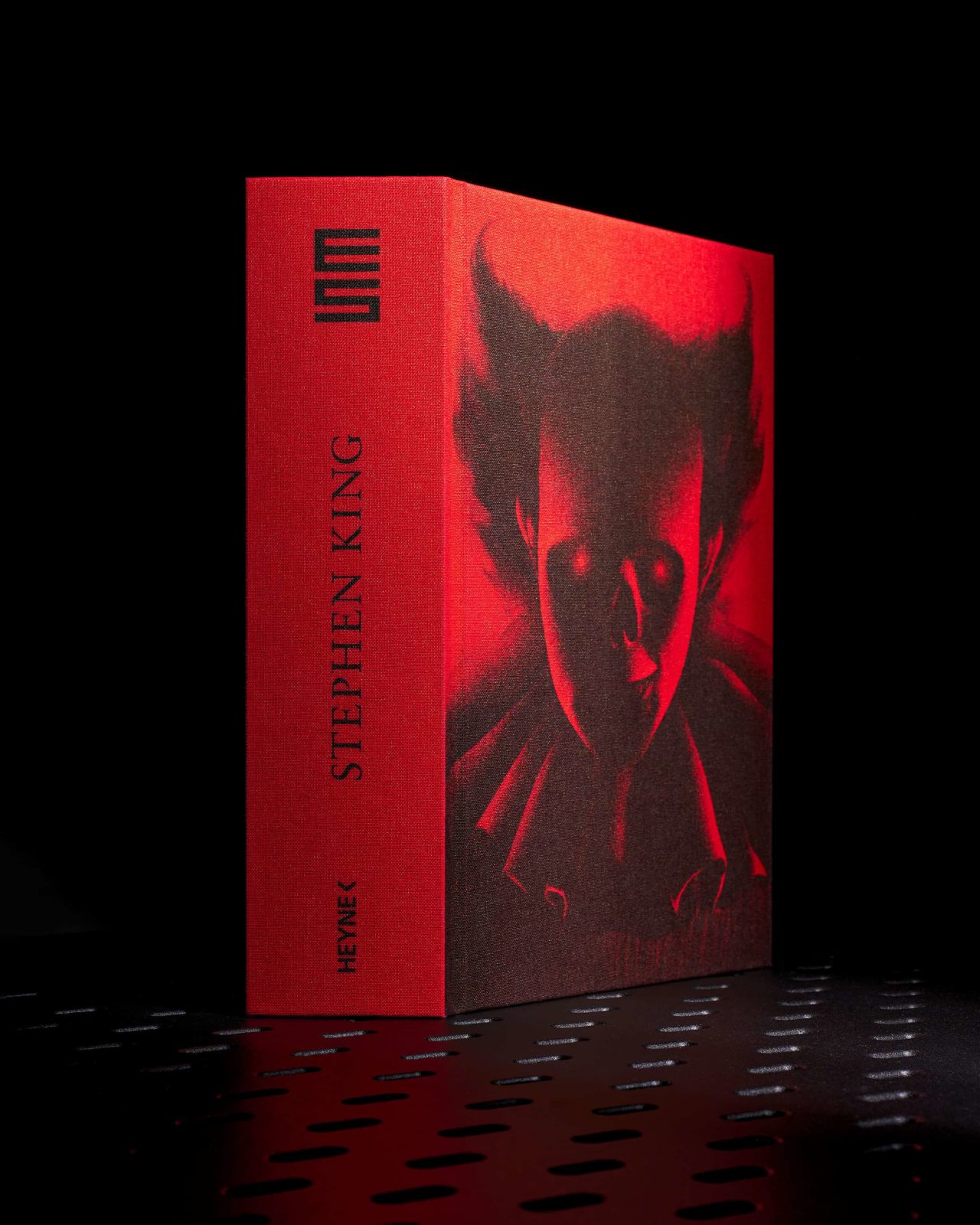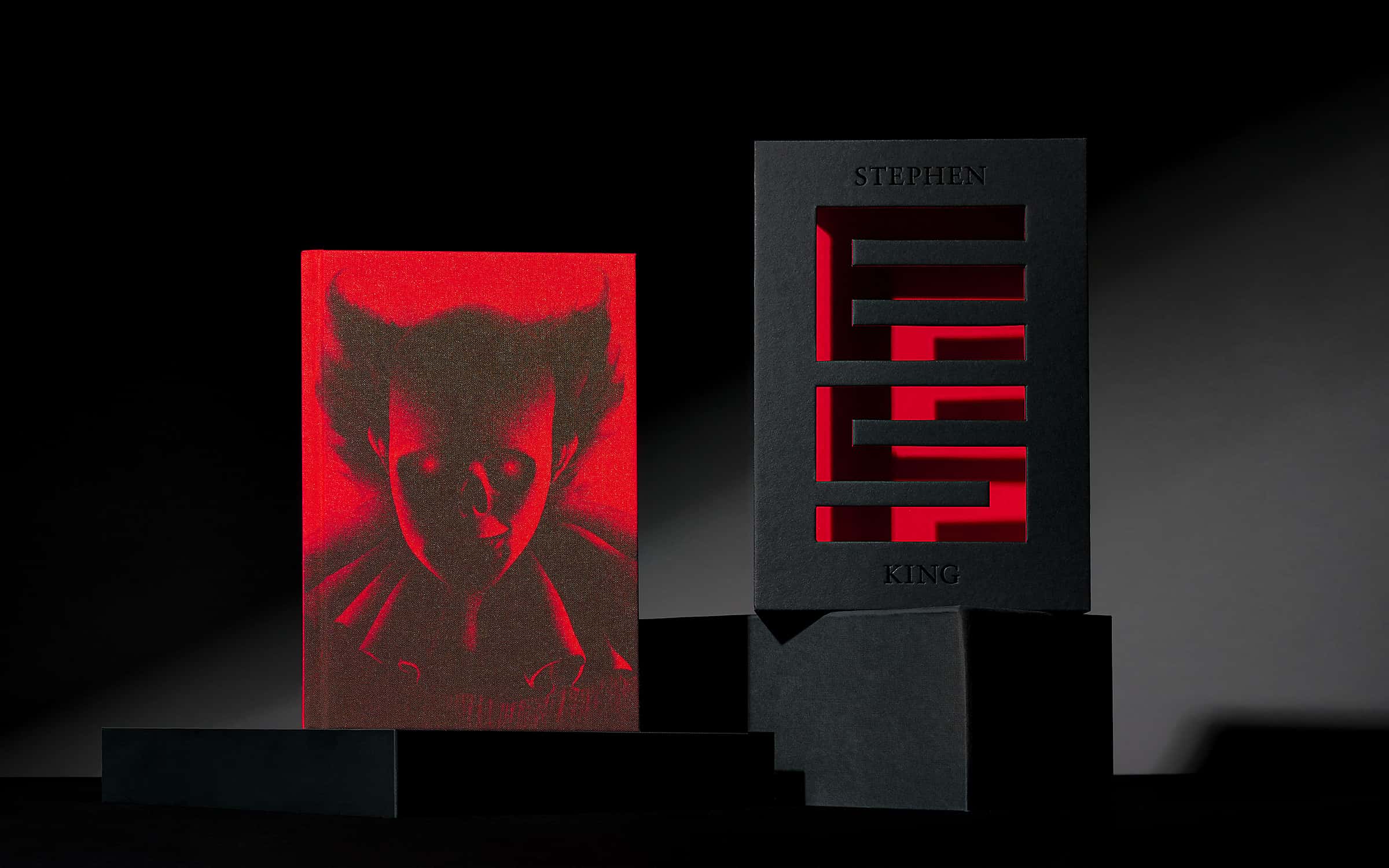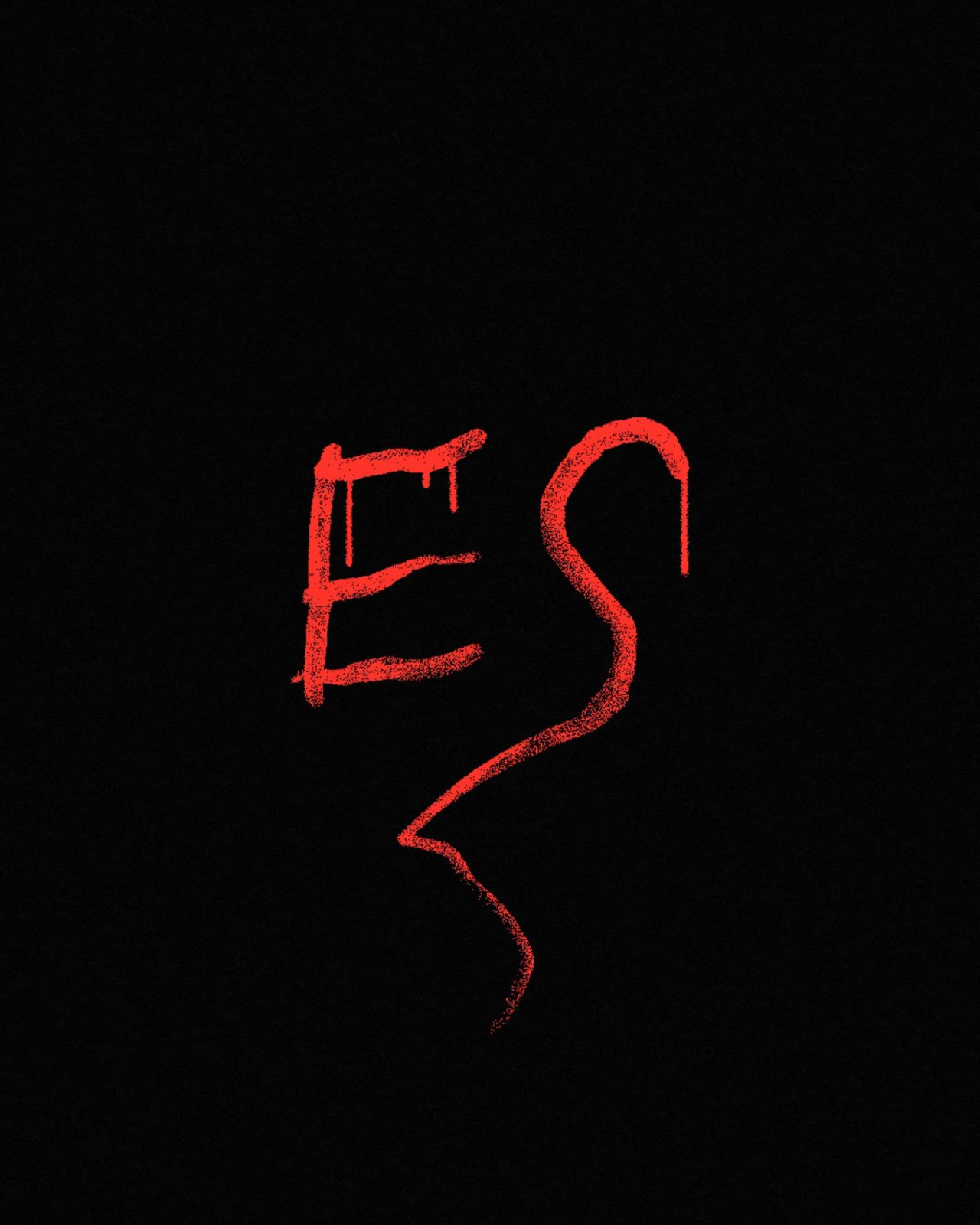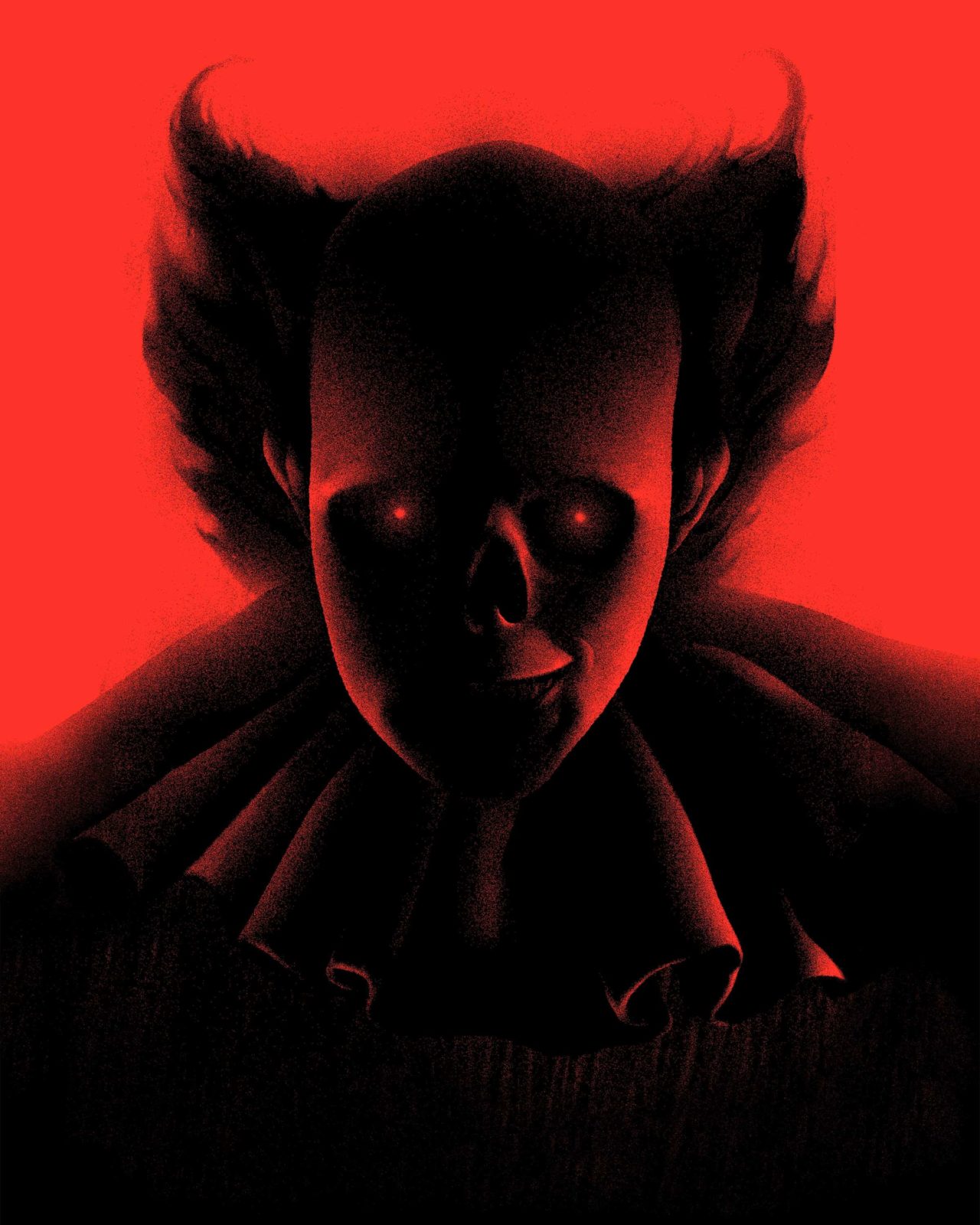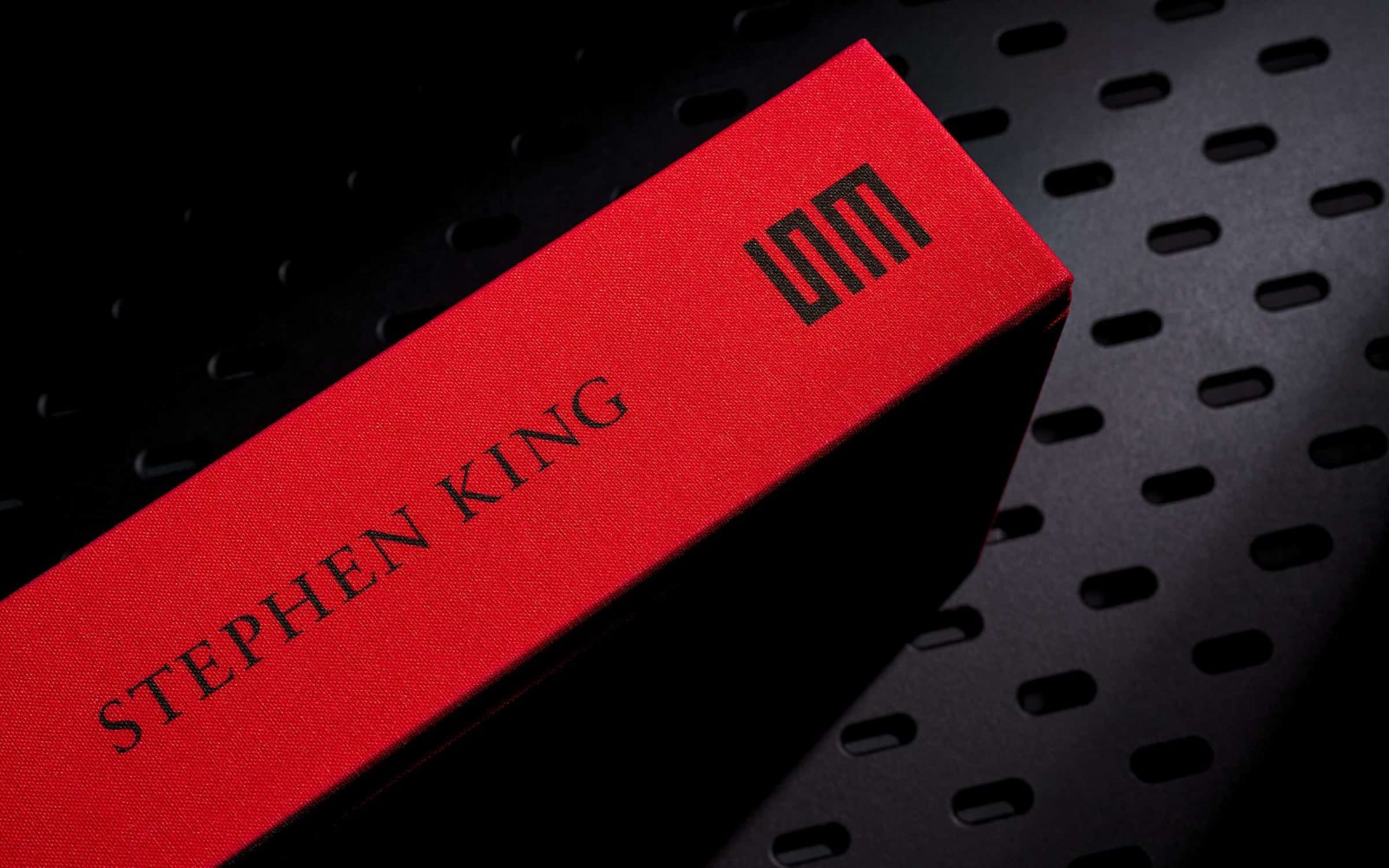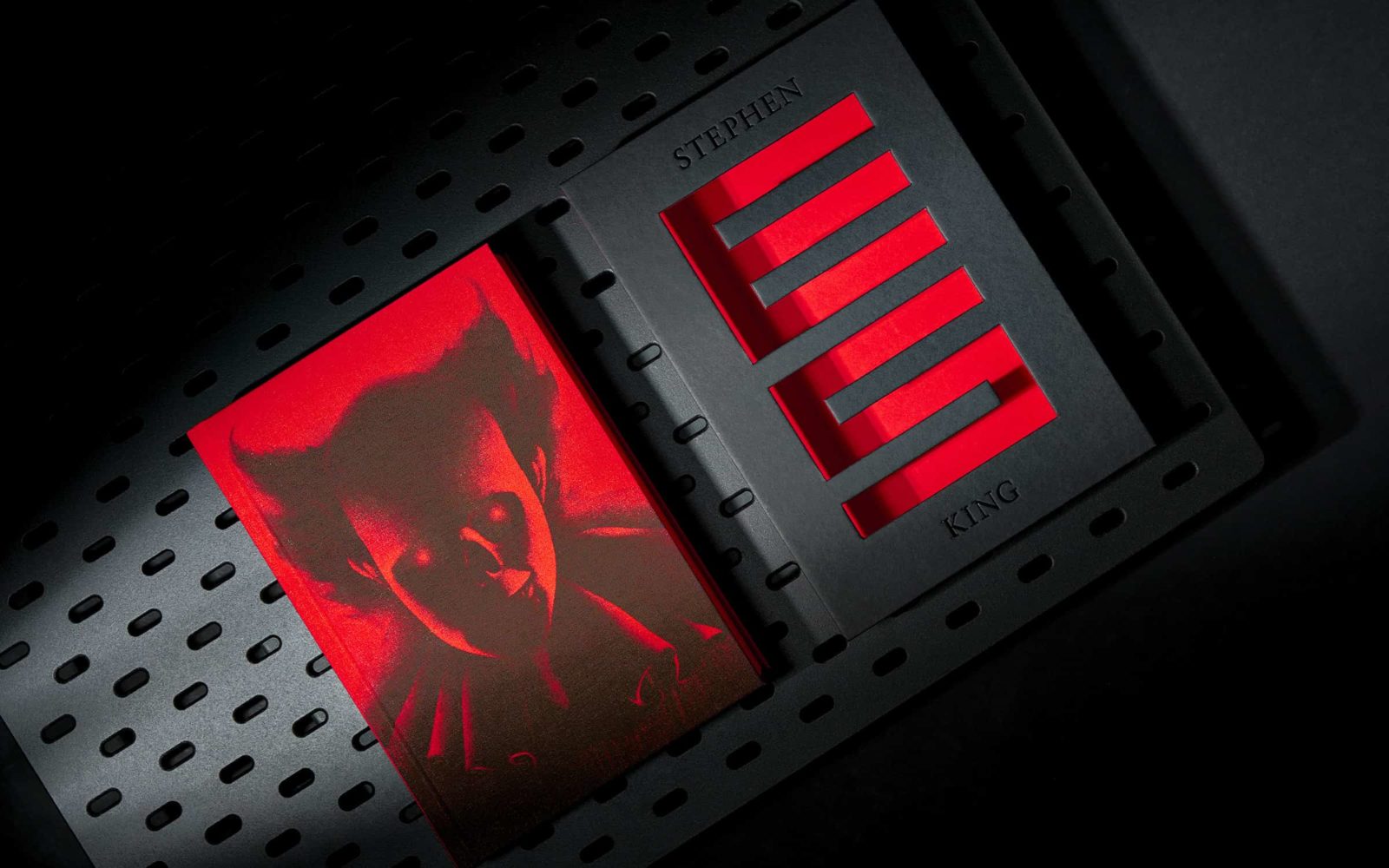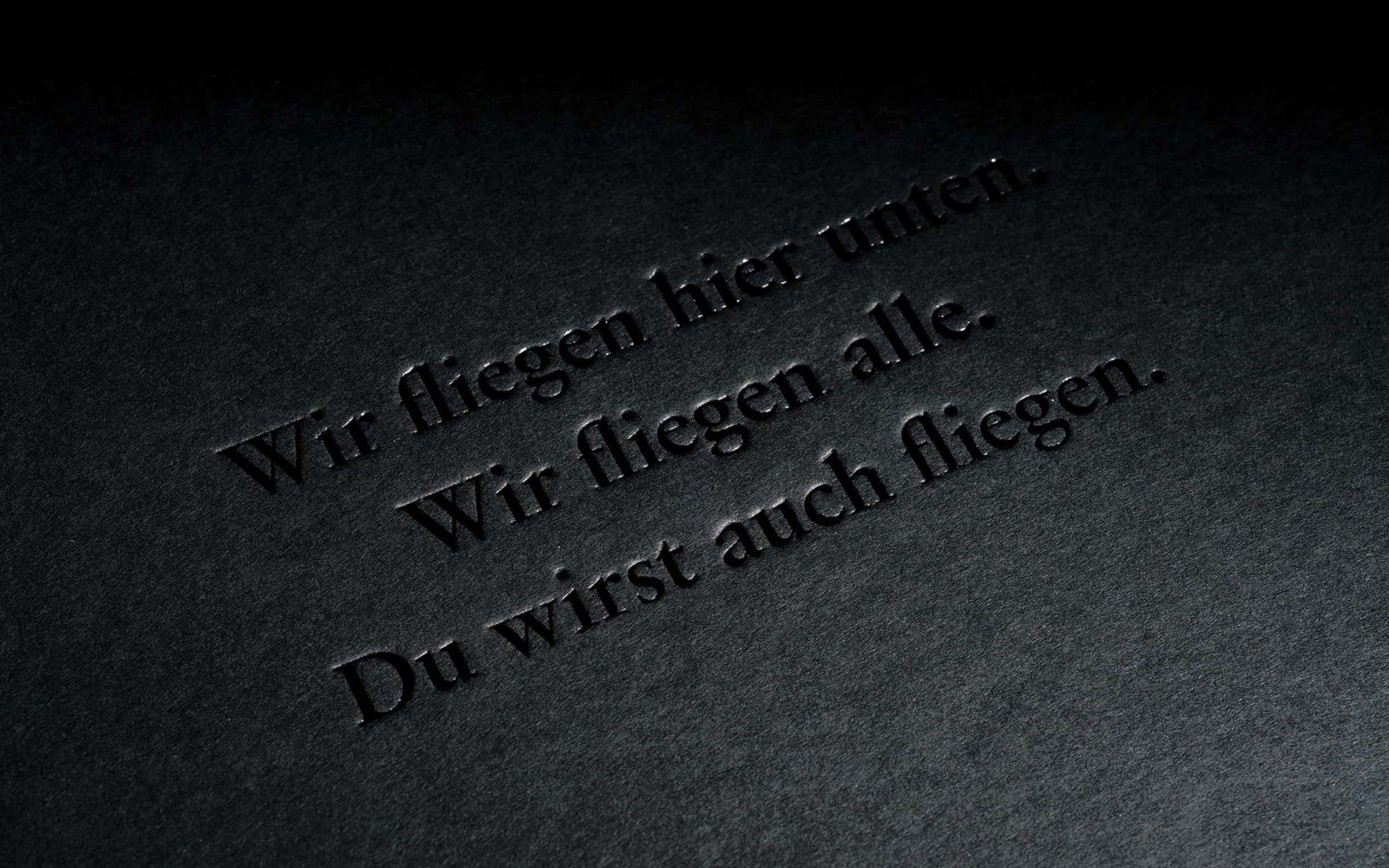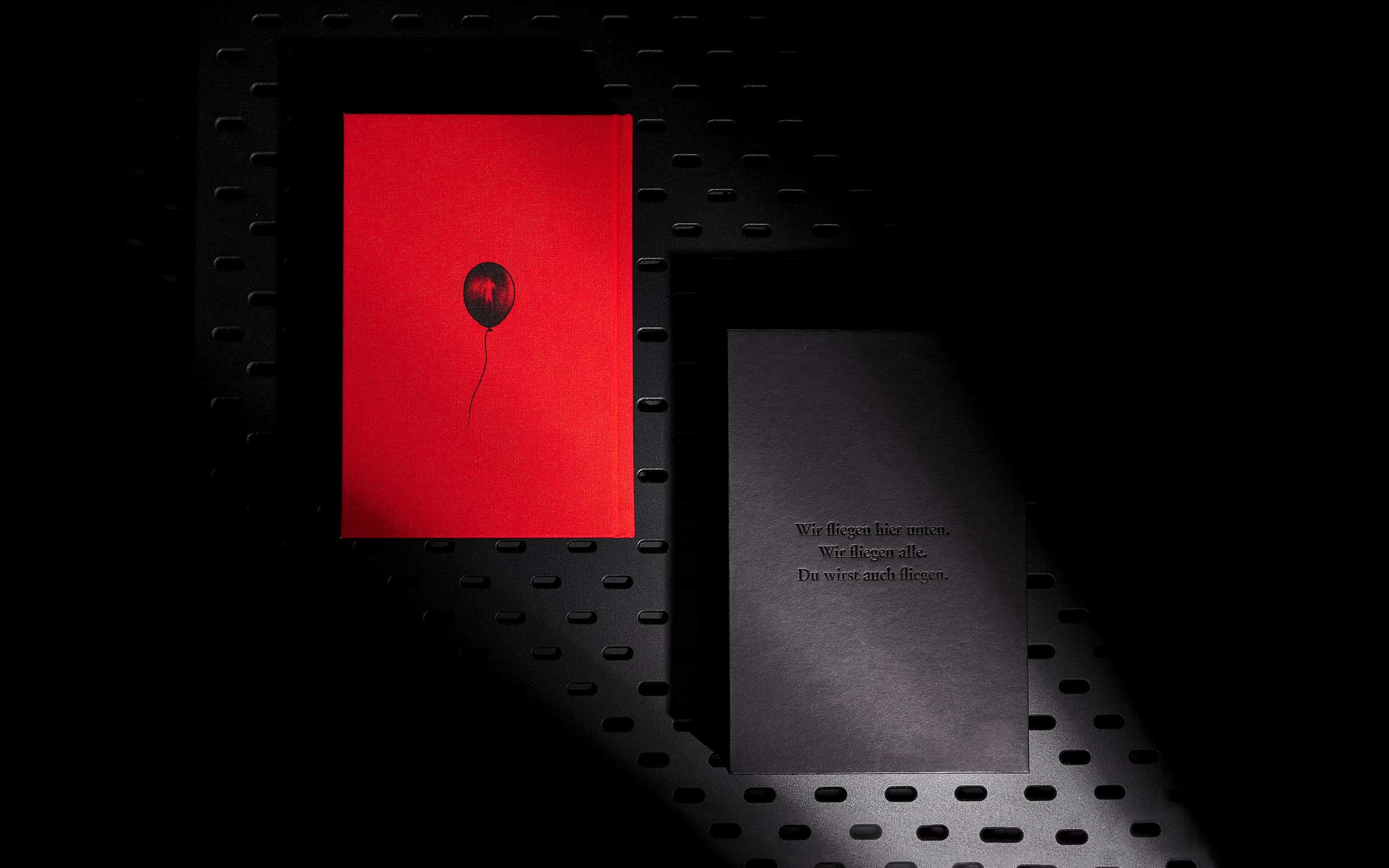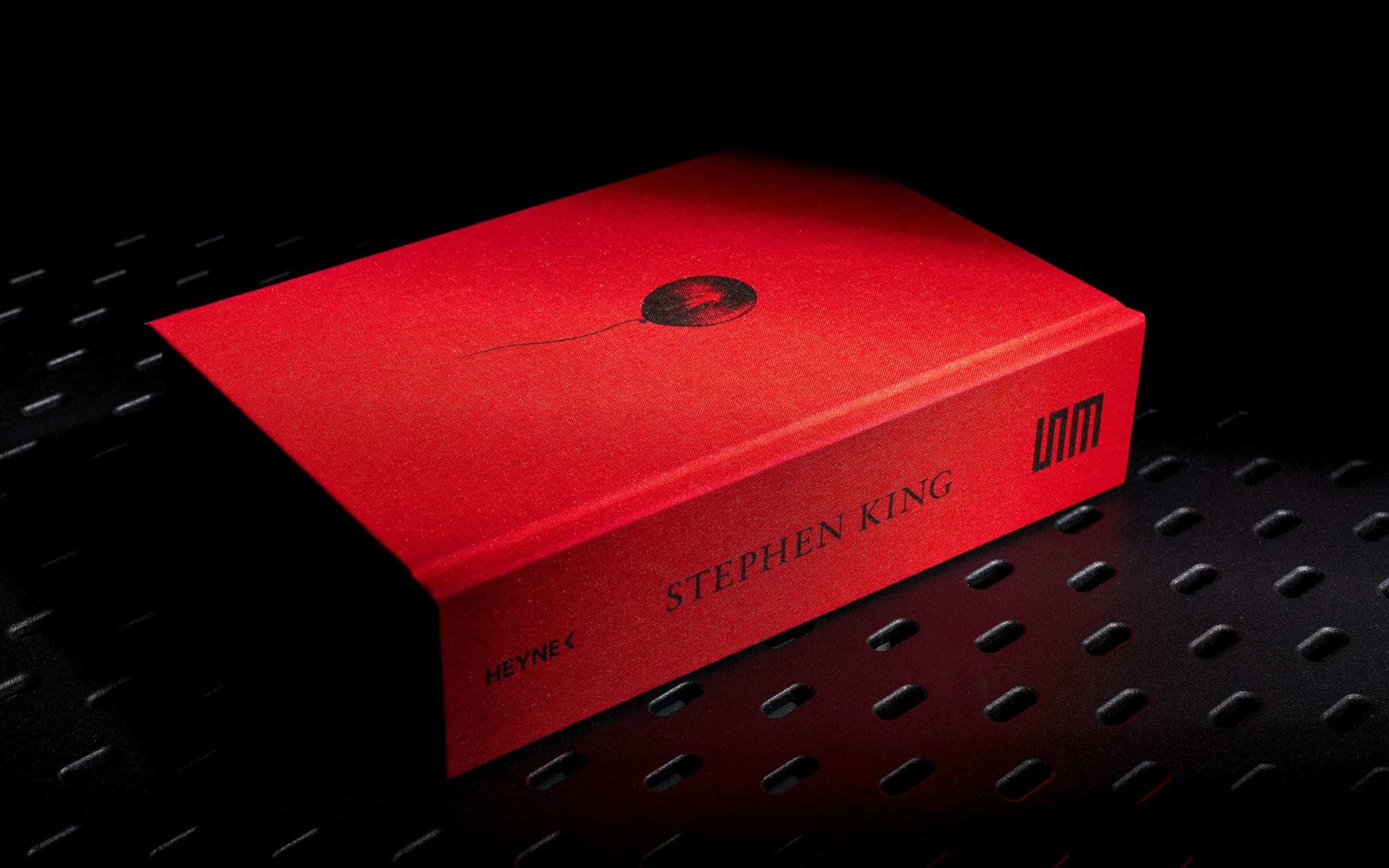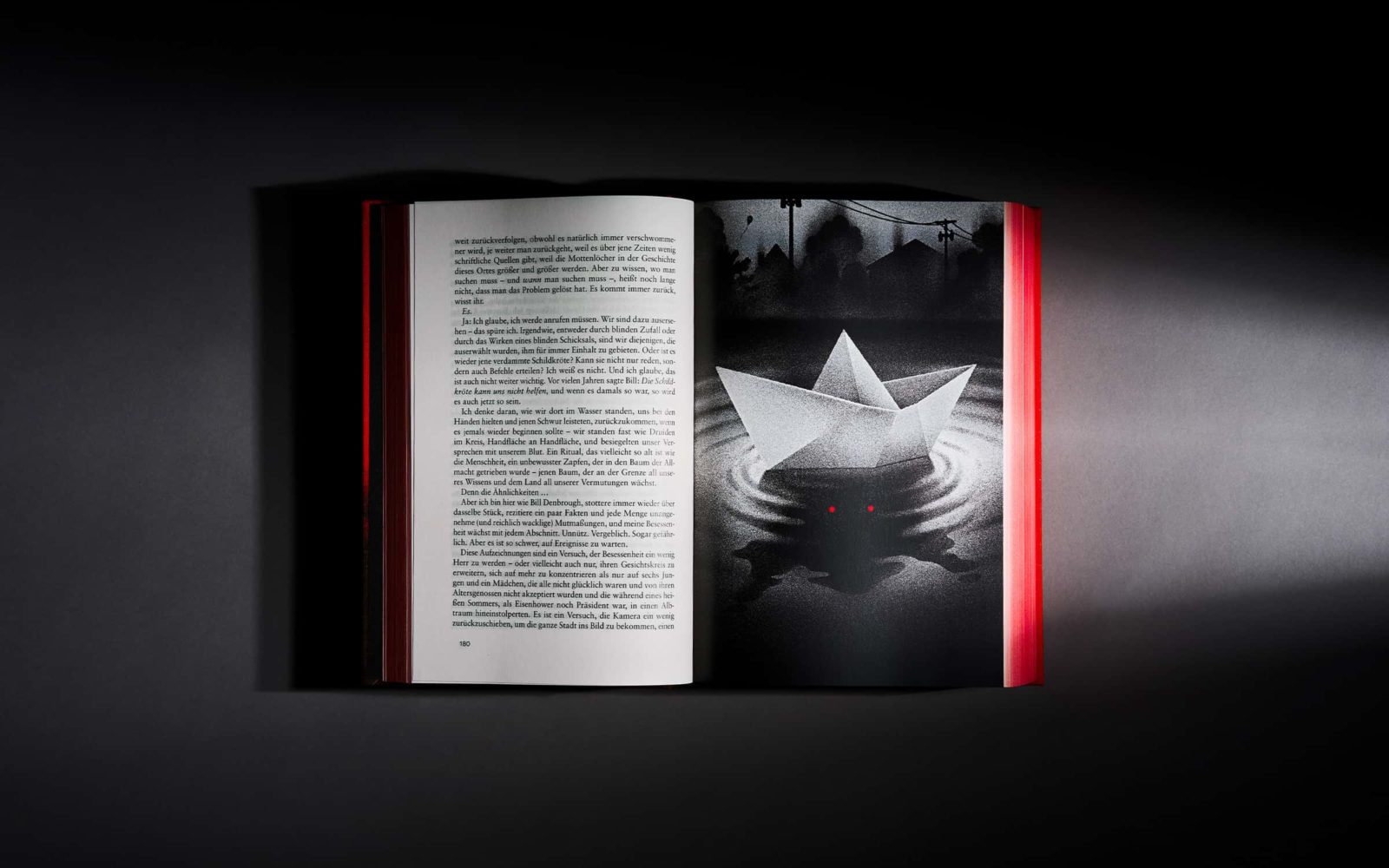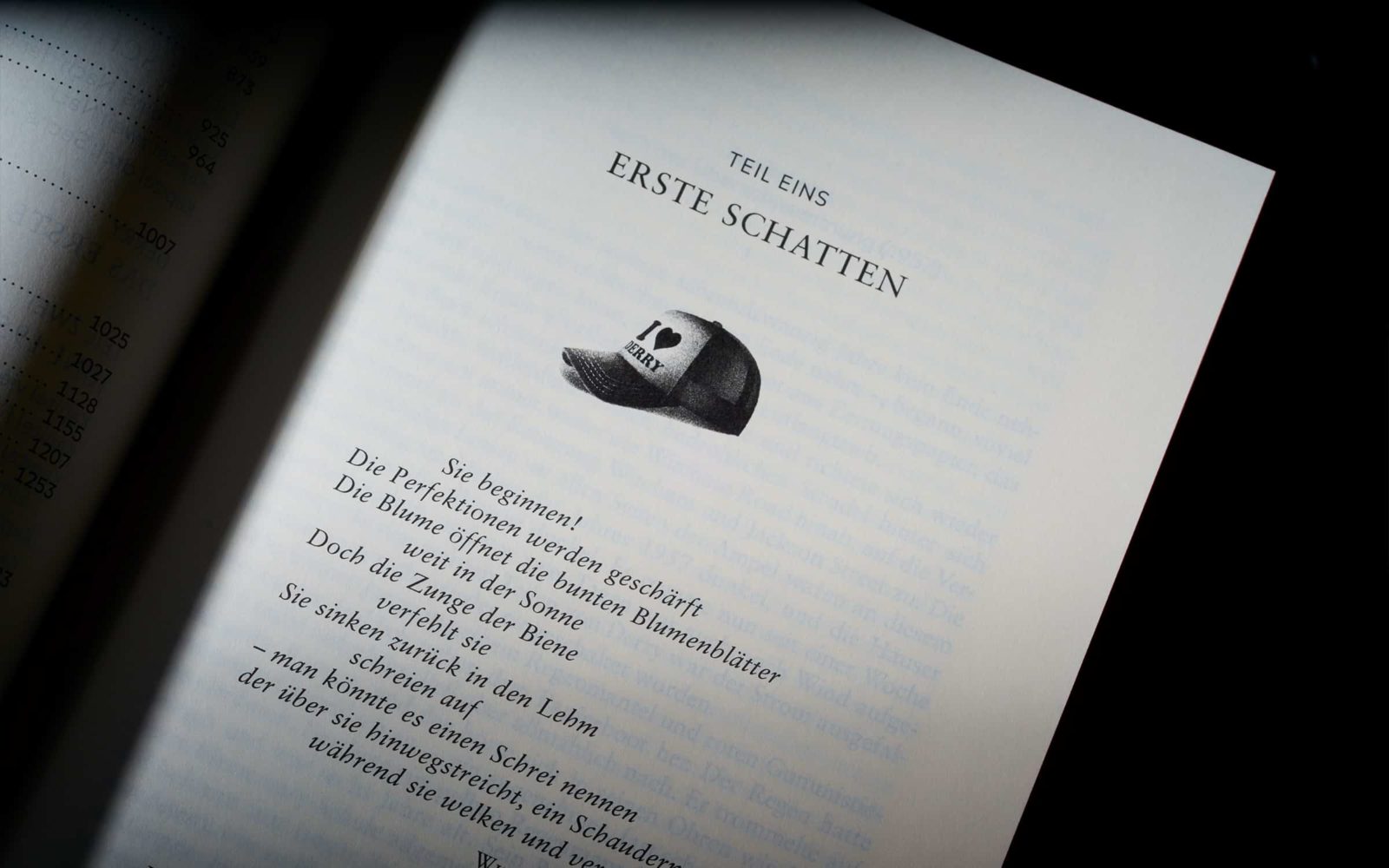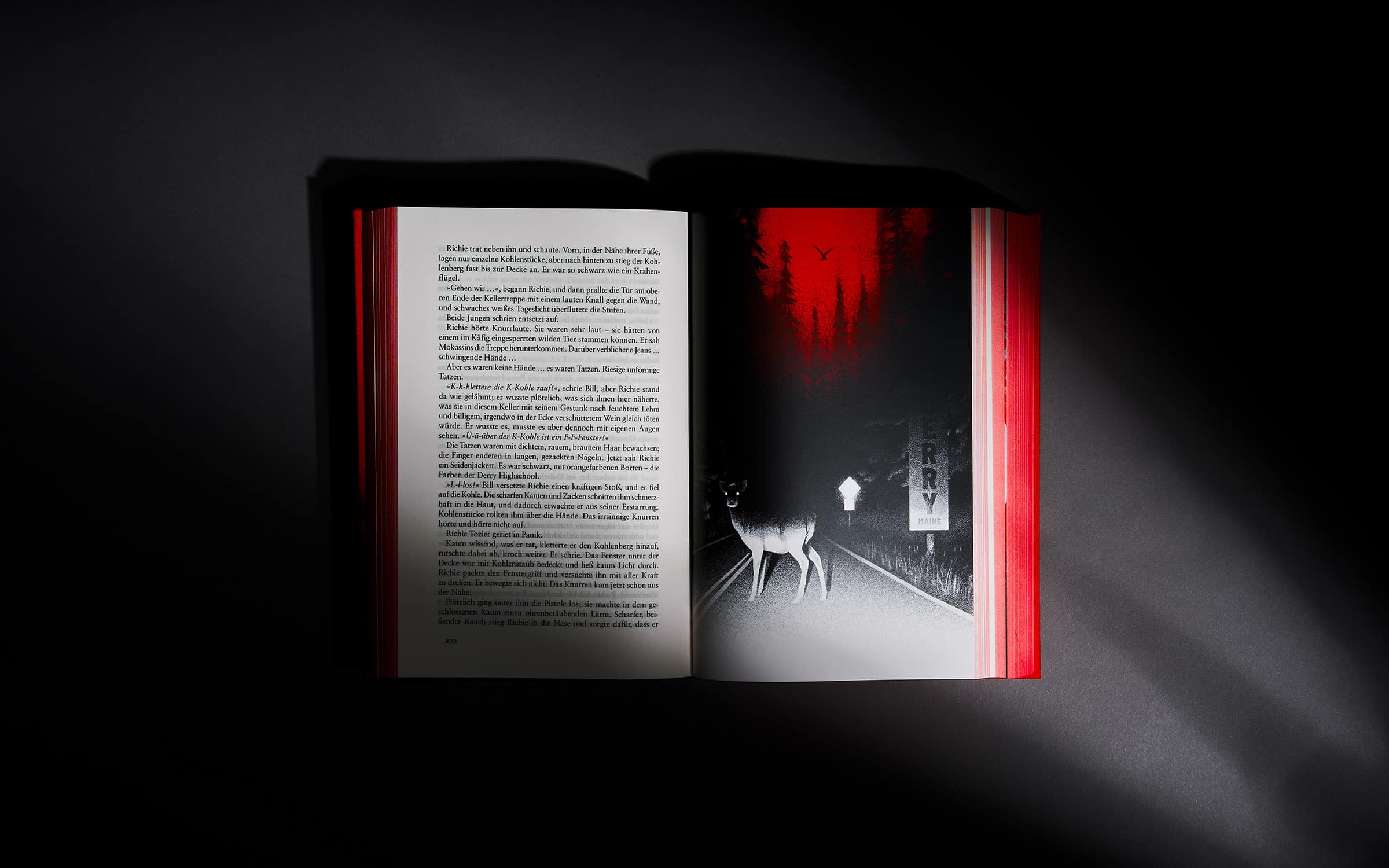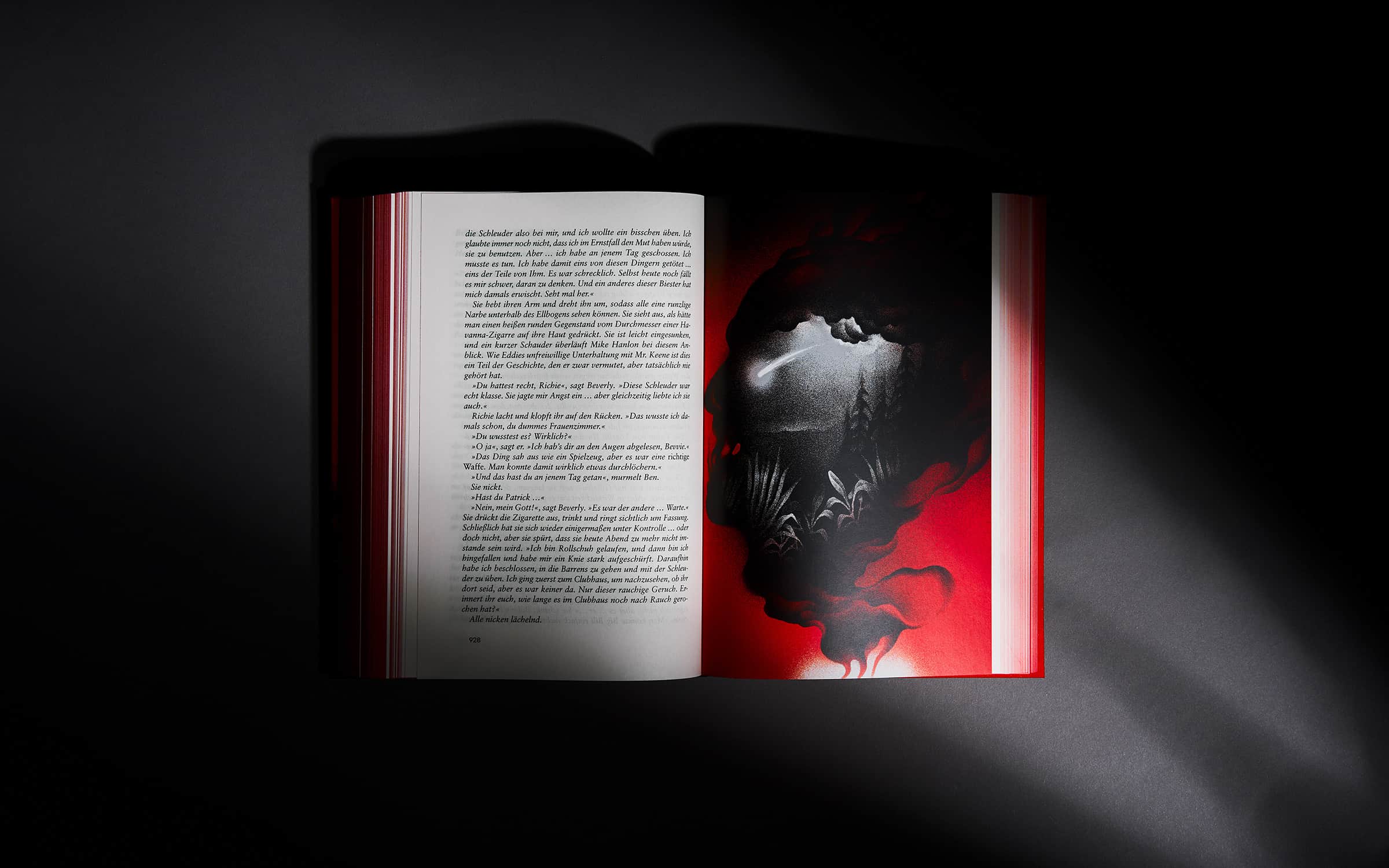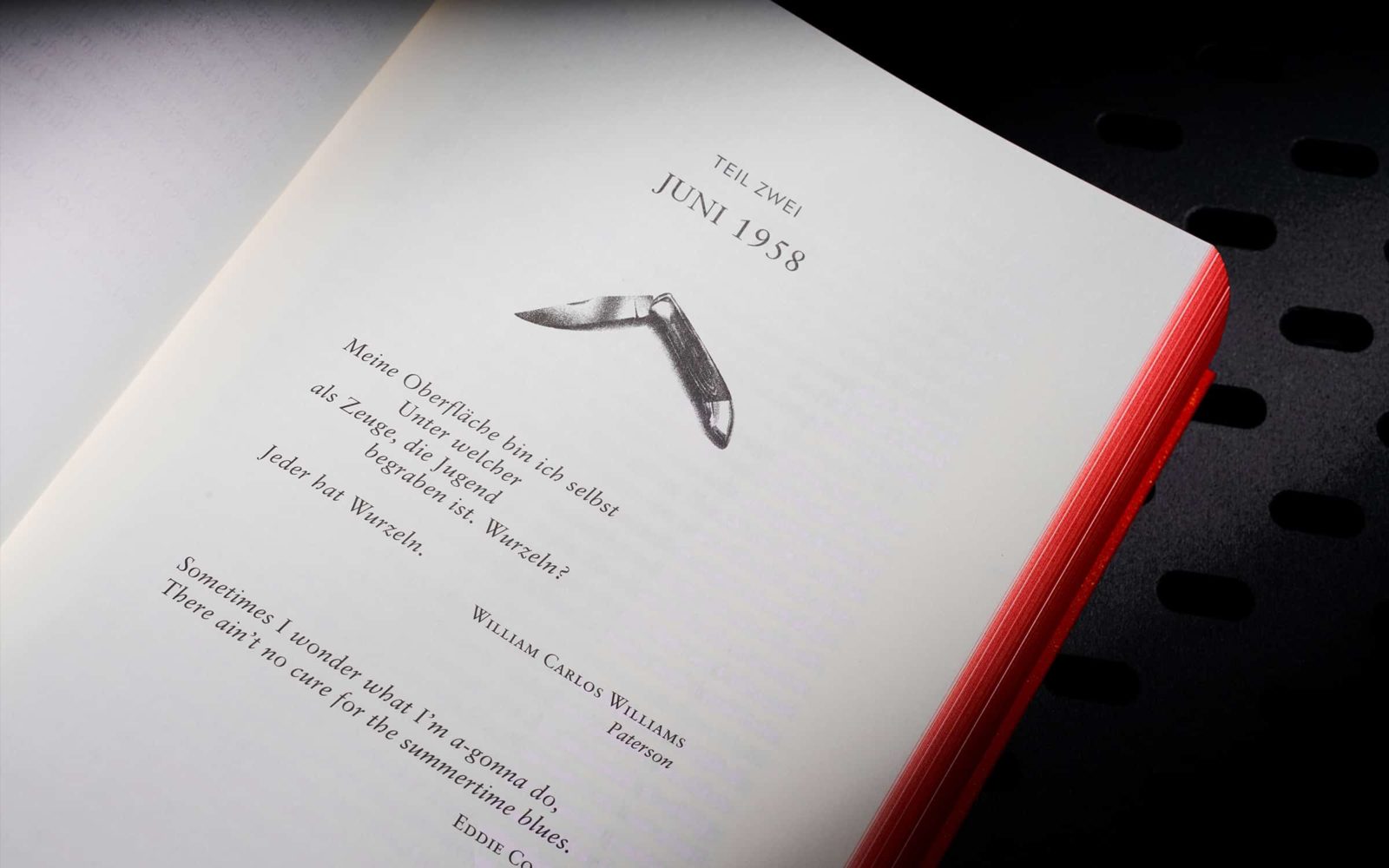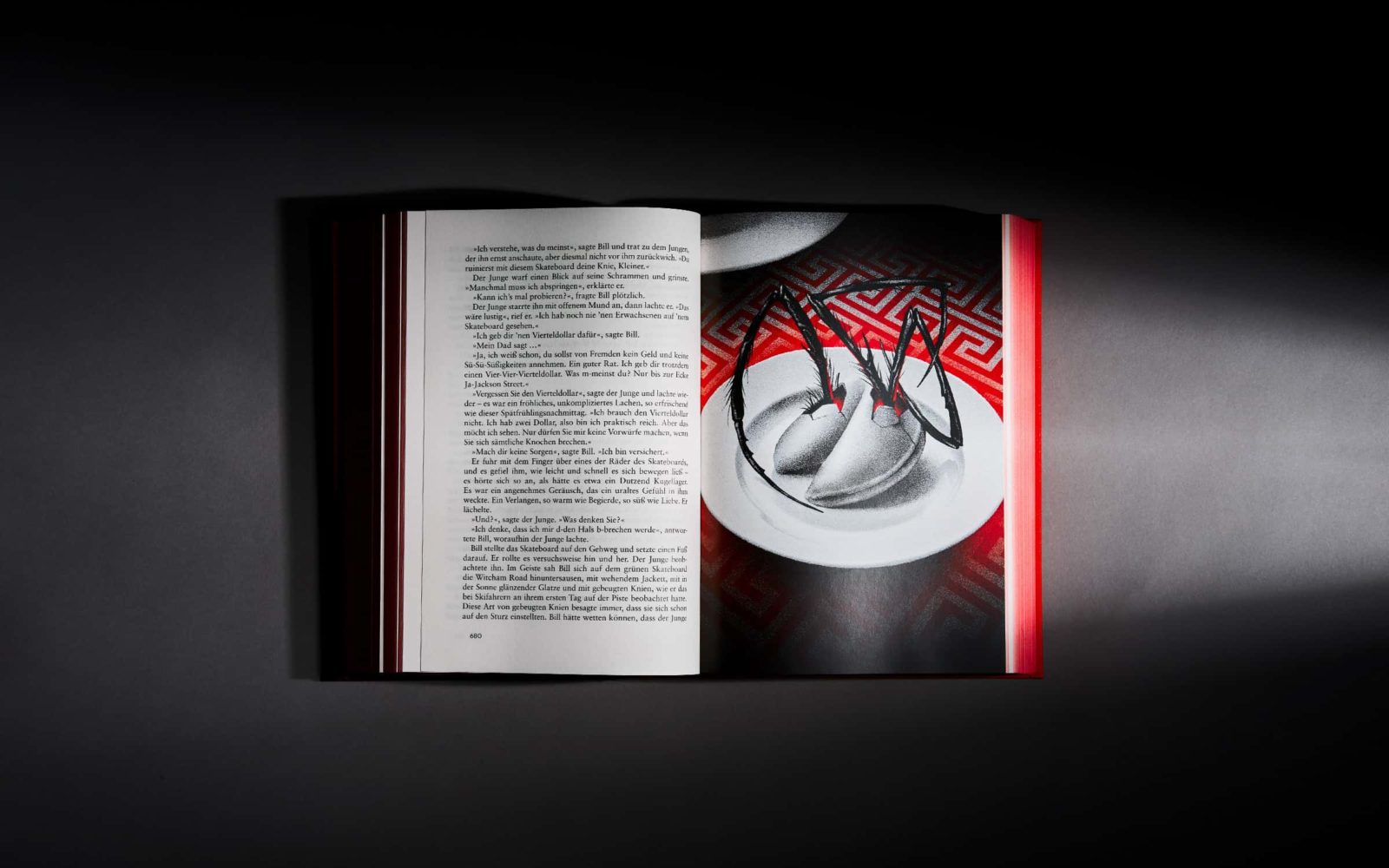 Creative & Art Direction, Editorial Design – Dominik Langegger
Creative Direction – Sergej Ritter-Höntzsch
Photography Portfolio – Matthias Tildach
Illustration – Max Löffler
Production Manager – Mariam En Nazer