I T O is a made to measure fashion brand based in Warsaw, Poland, run by fashion designer, clothing constructor and tailor in one person: Katarzyna Grzelak. While Mateusz Łosiński, co-owner and art director of the brand is the creative mind behind it's branding and packaging concept that echoes the brands industrial minimalism and rawness. With an identity originating in the raw structure of natural fibre, I T O reflects the Japanese word meaning thread, yarn, string.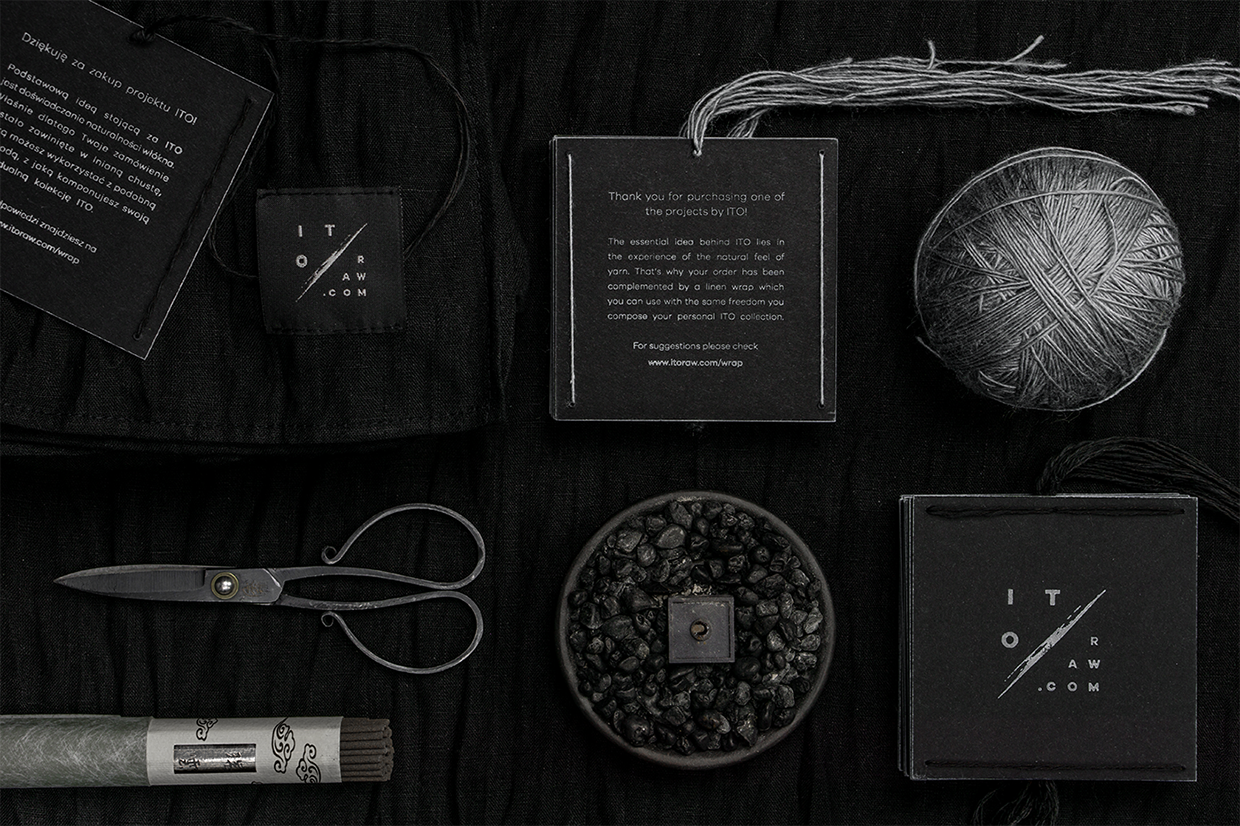 Collections by I T O disobey the idea of seasons, releasing forms and fibres from the traditional associations. Each collection has it's beginning, but remains an open, constant re-composed set, encouraging endless enhancement and re-creation of the persons individual style. This ideology is carried through to the visual identity, through a monochrome, minimal approach, respecting the same values of originality and artisanal process.
To emphasise the rawness and truthful character of the brand, high-capacity printing technique has been replaced by manual method based on the unique system of exchangeable stamps. Engraved stamp rubbers with the relevant content and signs are fixed to the wooden blocks with the magnetic foil. This way the high-quality black paper of incredible 700gsm is manually stamped and complemented by natural fibre thread, which – providing the purely functional solution builds up a visual identification system of the brand in a consequent and coherent manner. Functionality of the system lies in the full freedom of creating the communication on the printing. This enables to formulate a precise information about the fiber content of textiles and fabrics from limited series, which particular designs are made of. The timeless visual impact created by the branding in it's fundamental form goes hand in hand with the fashion and the core philosophy of I T O.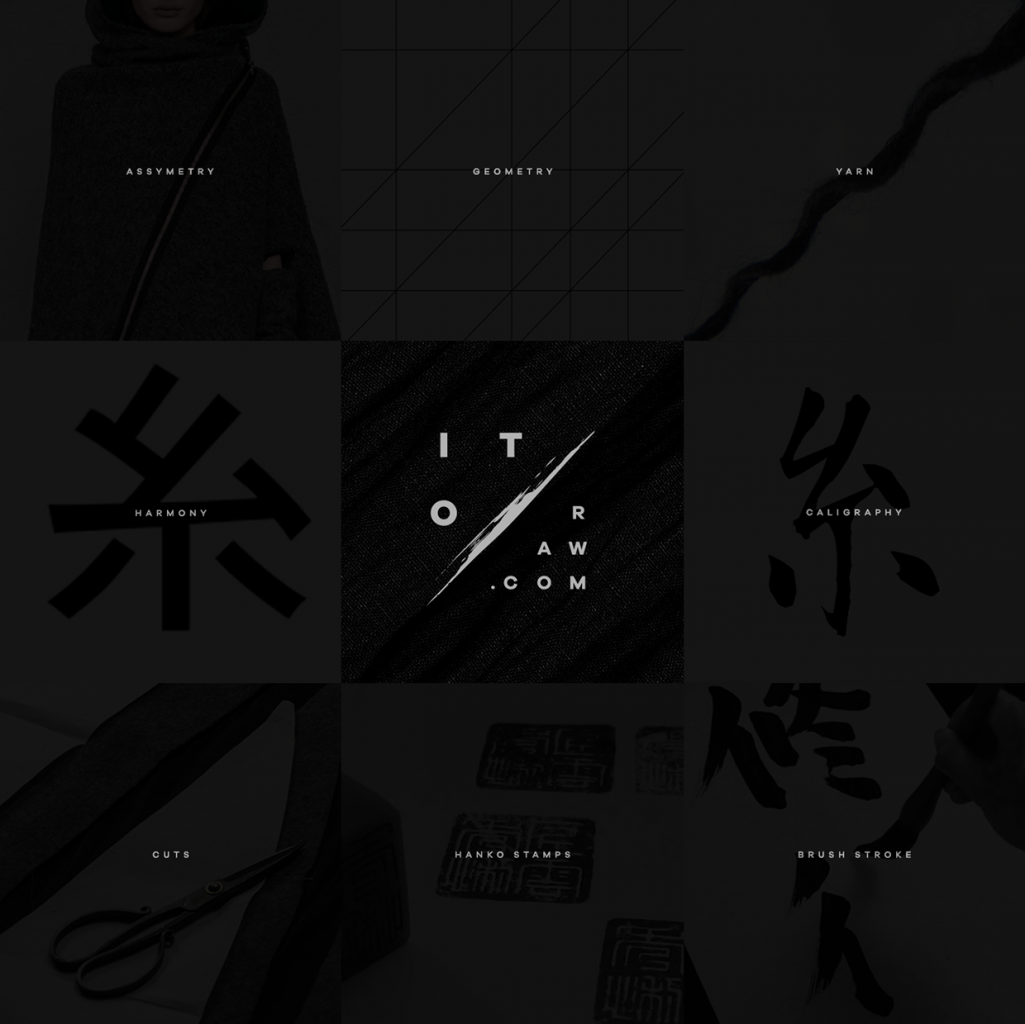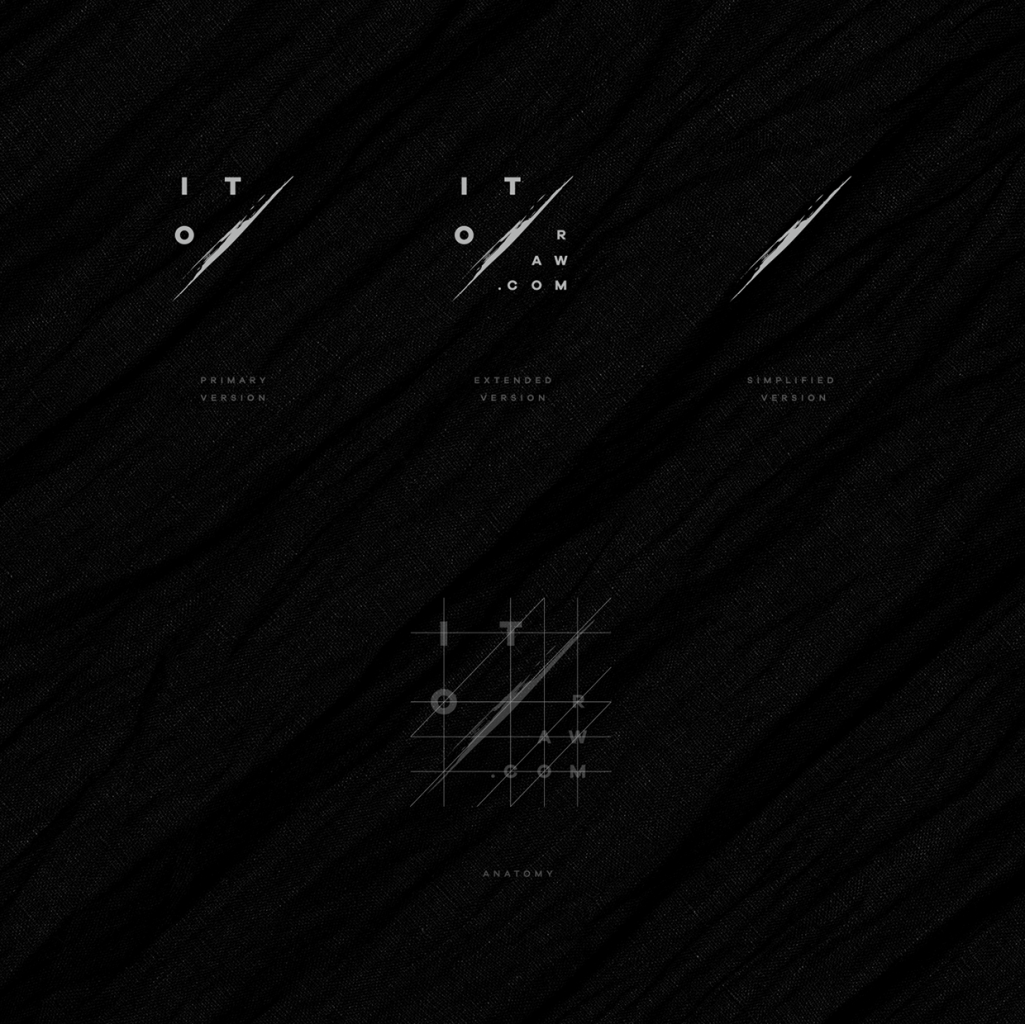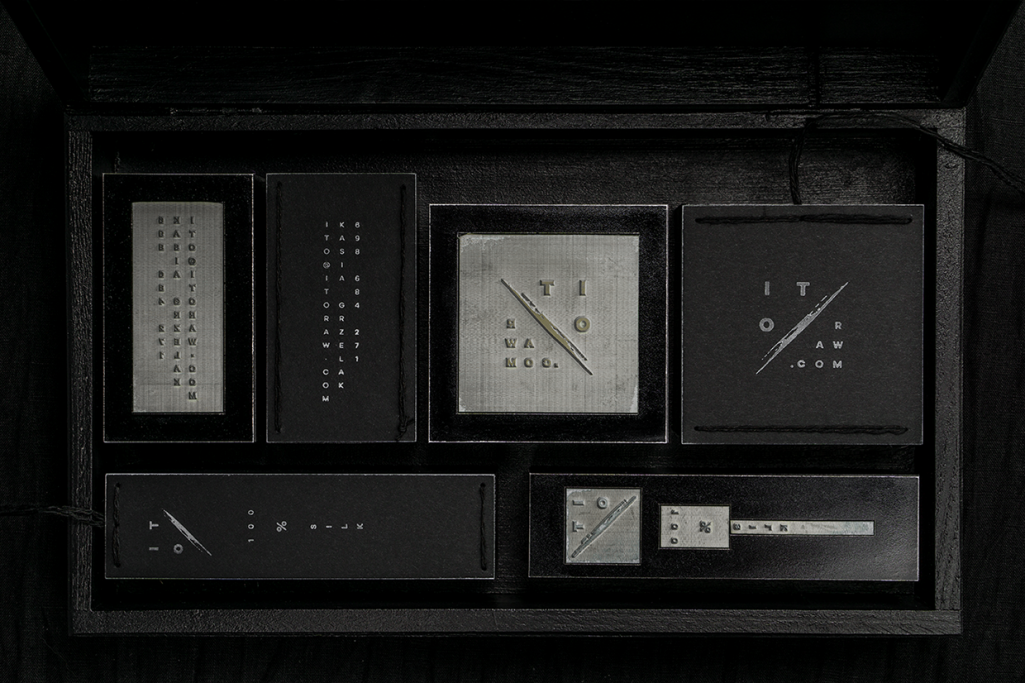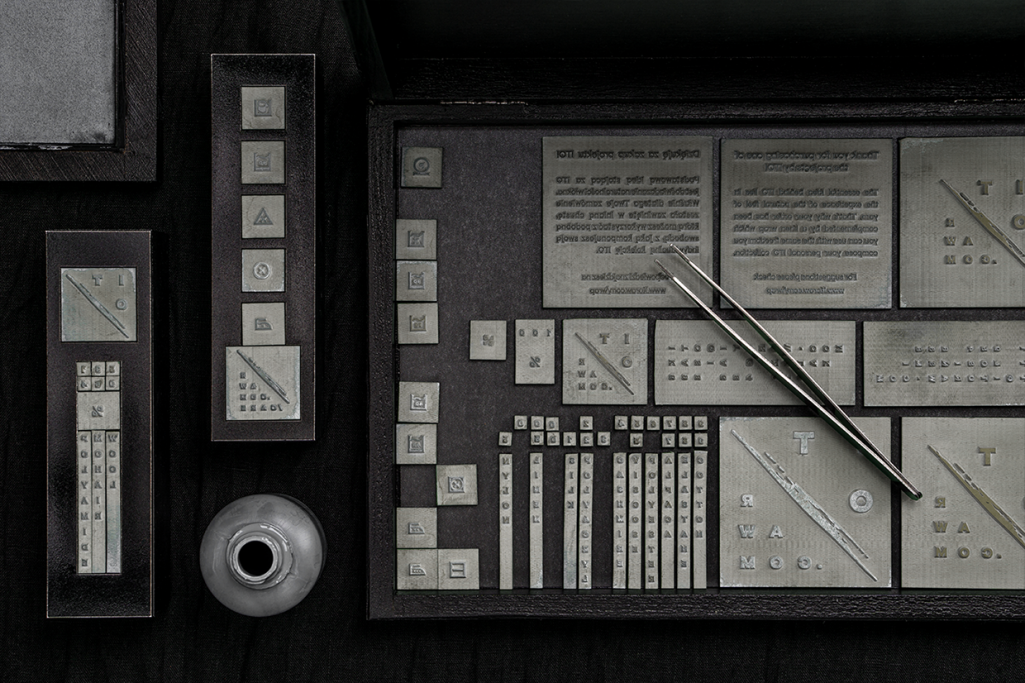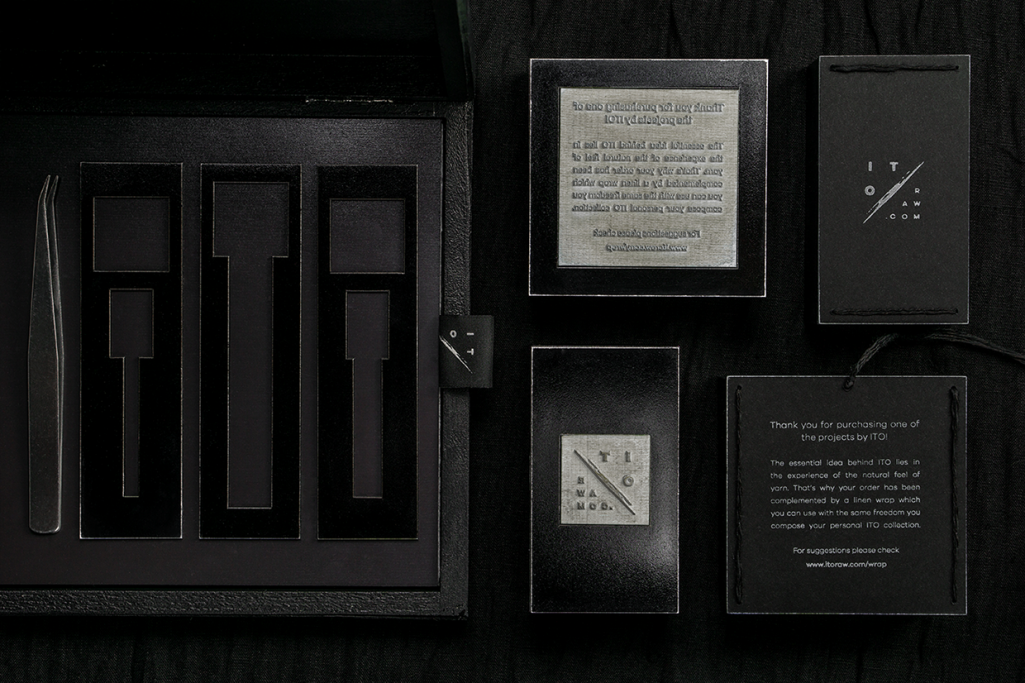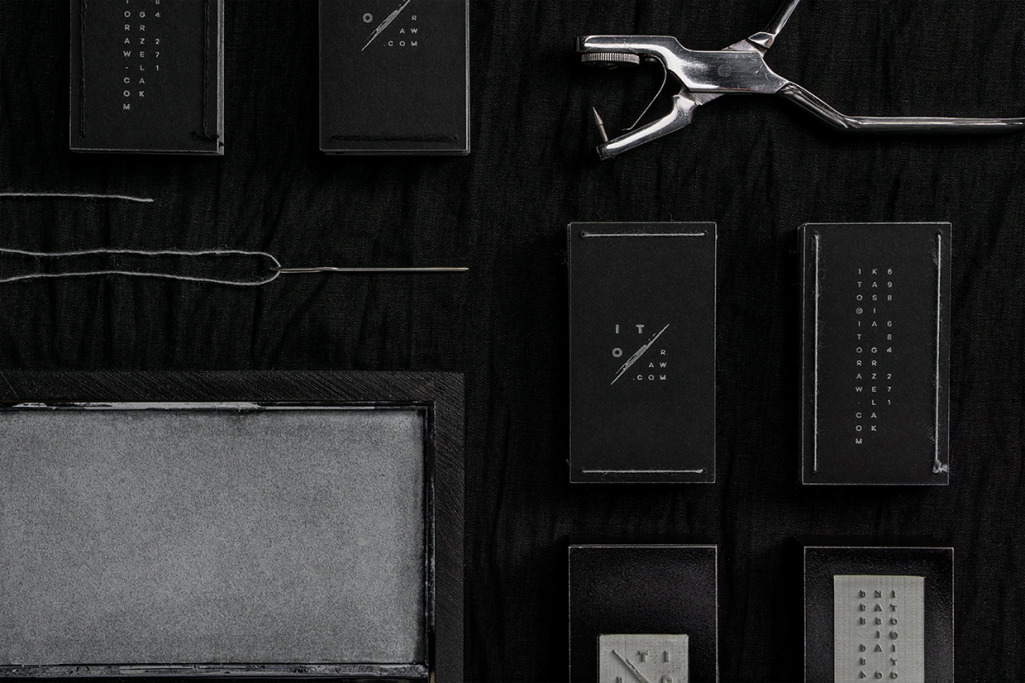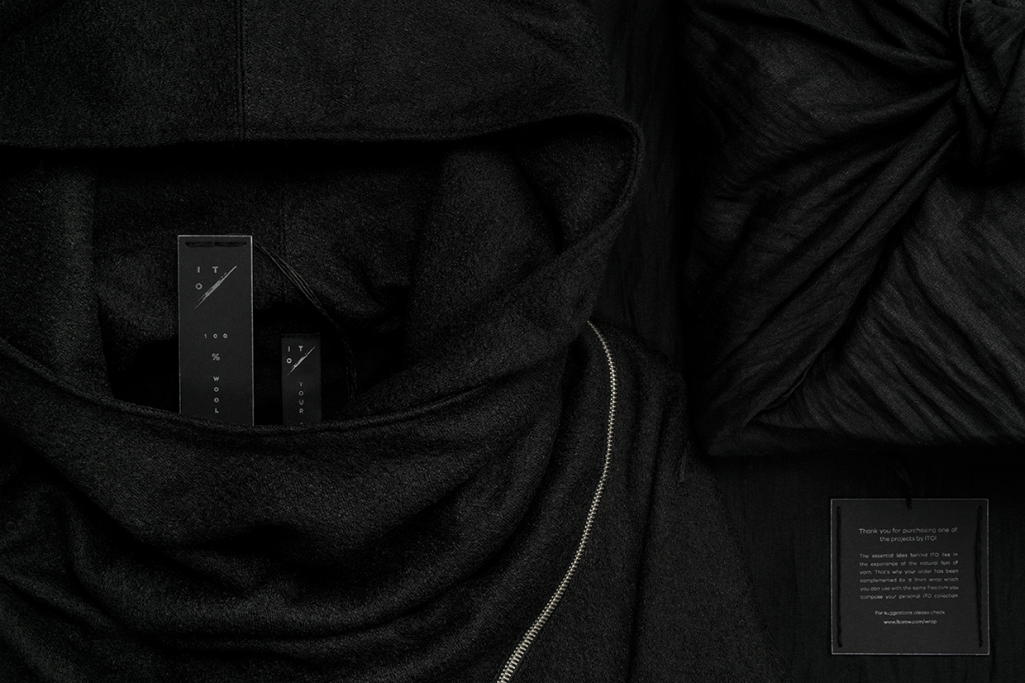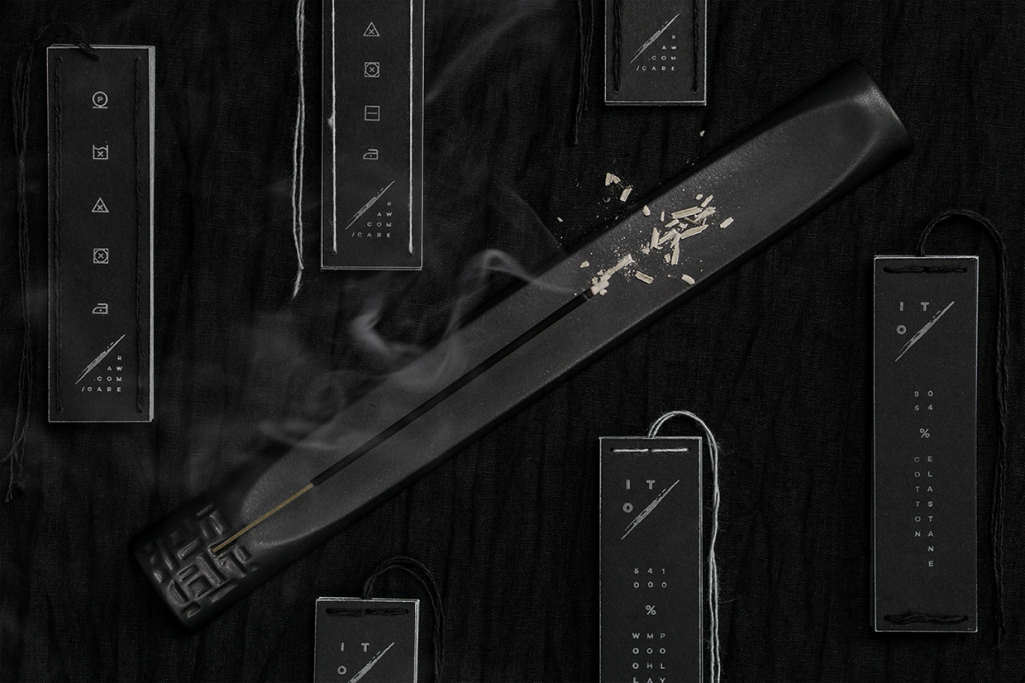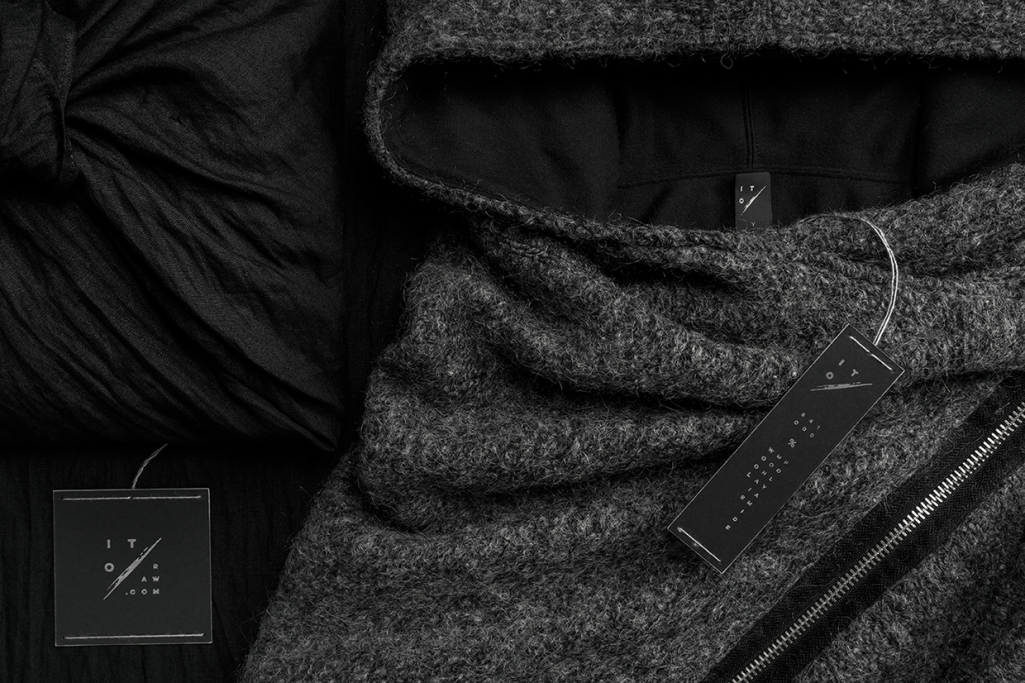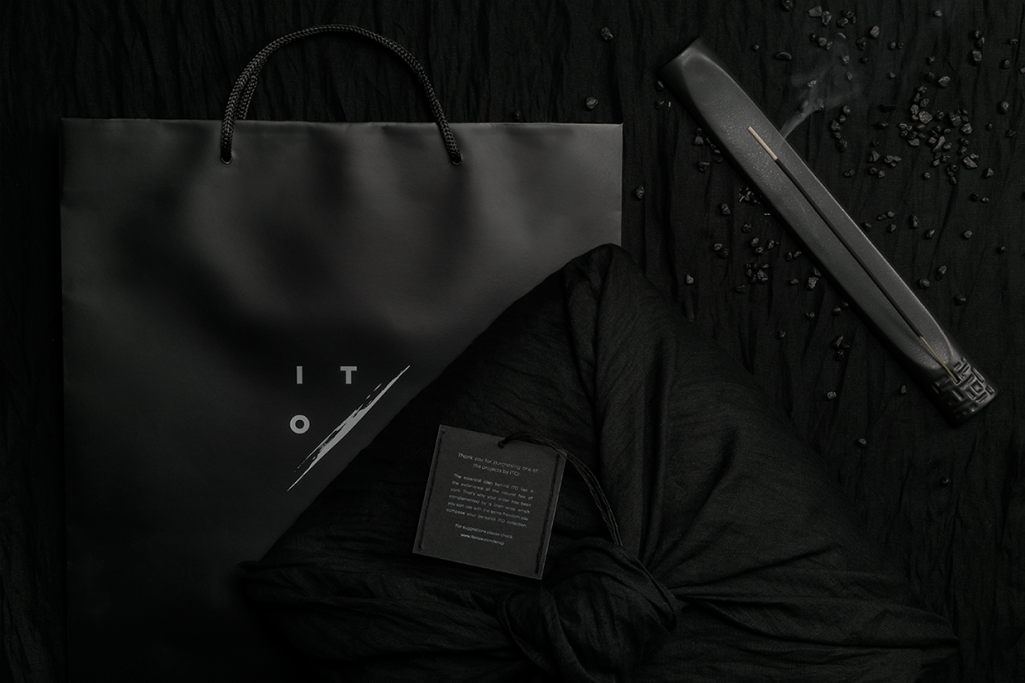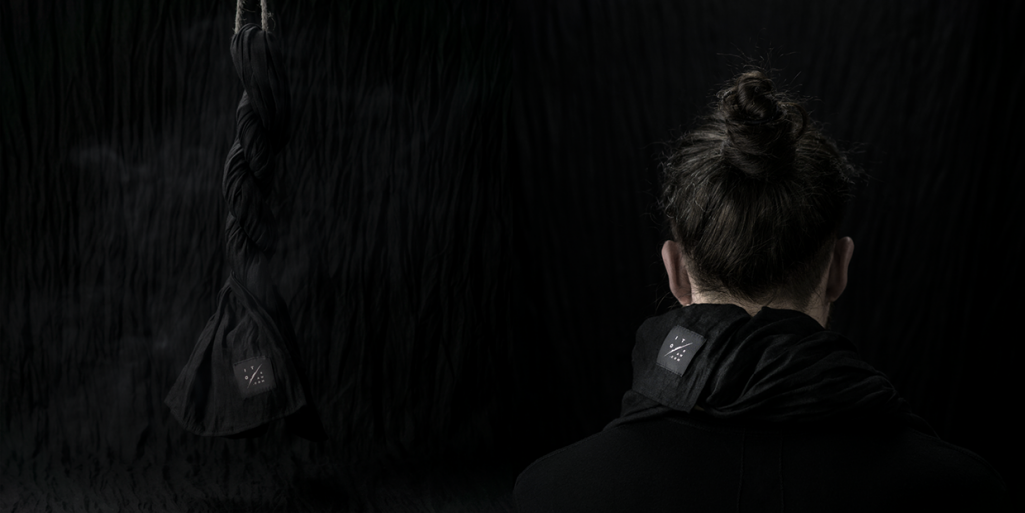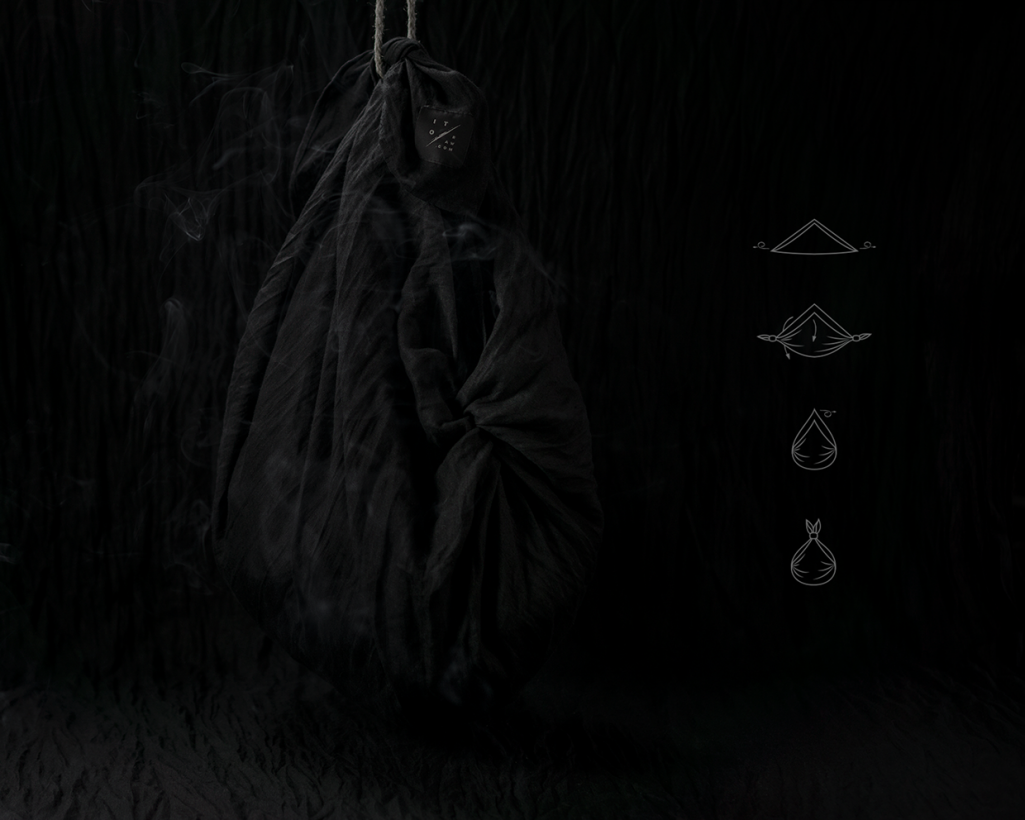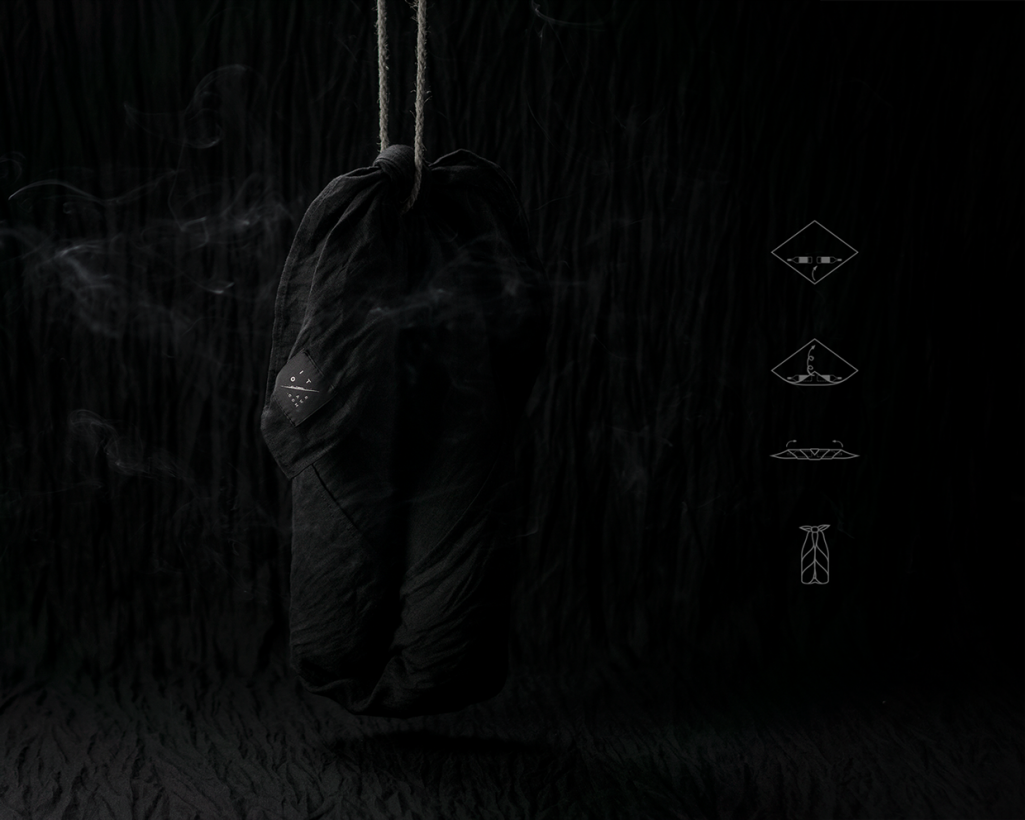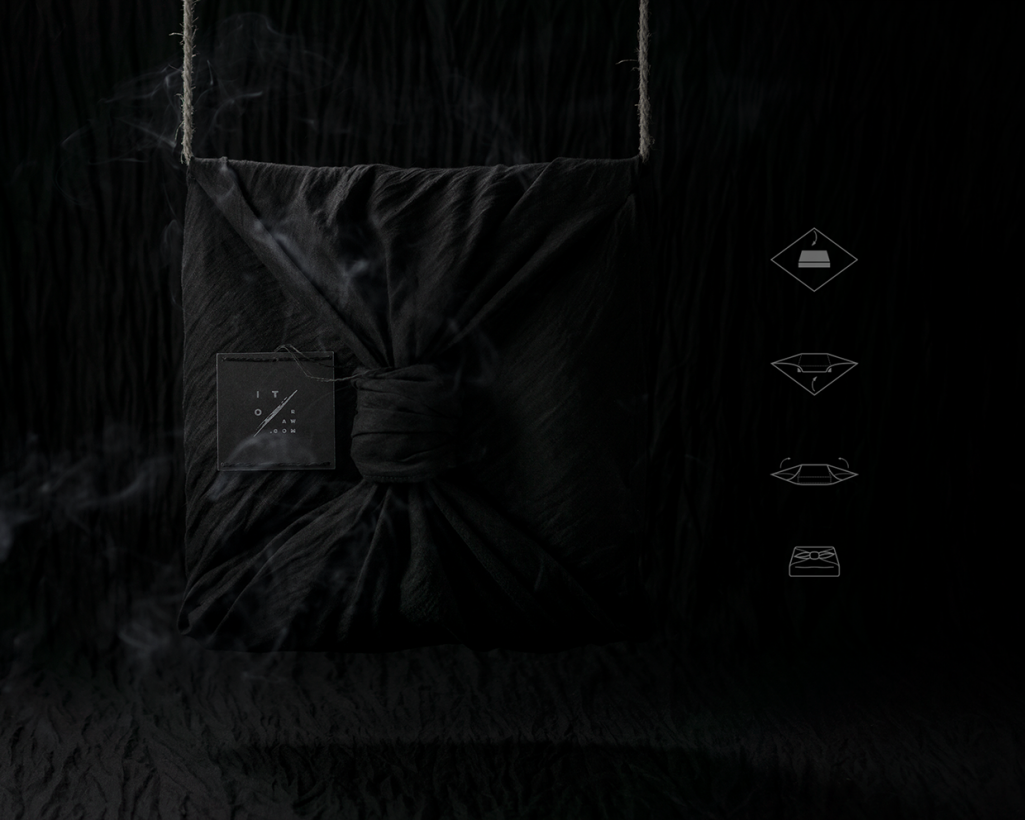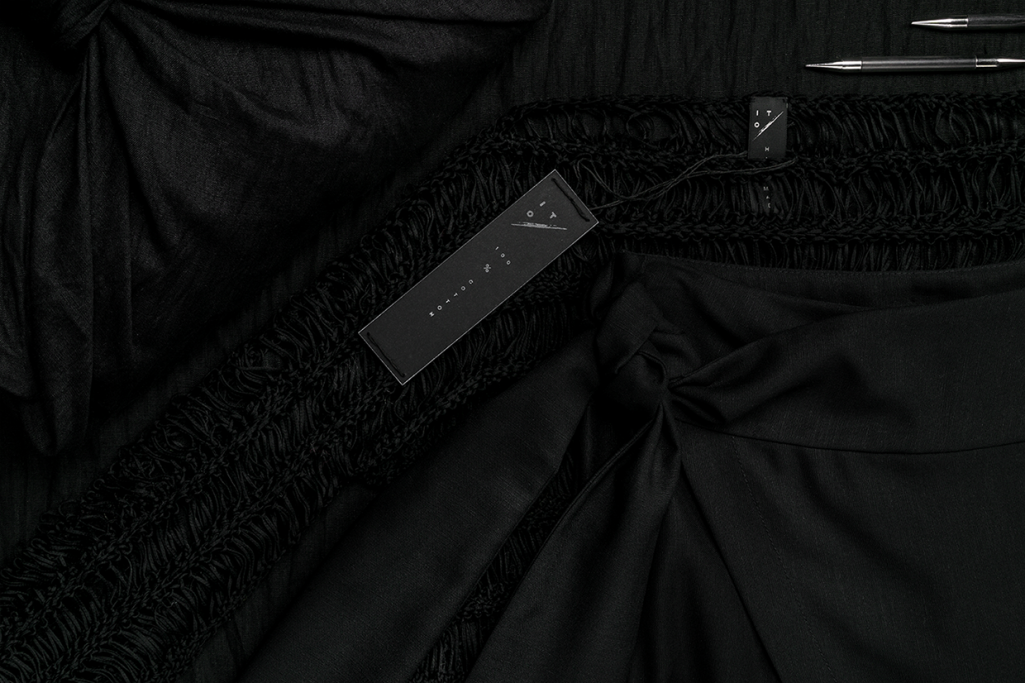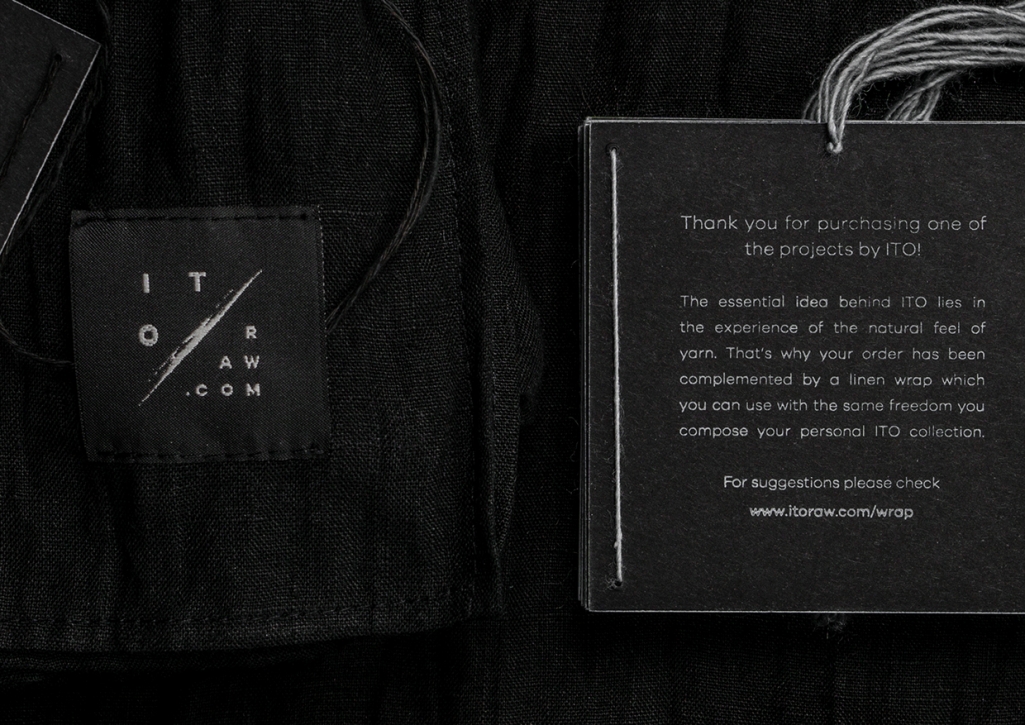 Images © I T O