An urban loft atmosphere, delicious salads, sandwiches and sweets, great coffee, cool music and loads of books, that's Urban House in Bratislava. Situated in Larinska street, the place is right in the heart of the old town and serves as a hang-out spot for locals and tourists alike.
I literally bumped into Urban House on my way from Bratislava Design Week and decided to take a short break after checking out the exhibition. The place has a very homy flair and immediately makes you feel at ease. There are numerous seating possibilities catering to different needs: outside, inside along the window, in some comfy chairs next to the window, on a large communal table in the center equipped with power sockets or in the hang-out area in the back of the place. I chose my place at the window and immediately started going through the menu. I ordered home-made ice tea, goat cheese salad and avocado toast – everything was perfect, beautifully arranged, fresh and very tasty!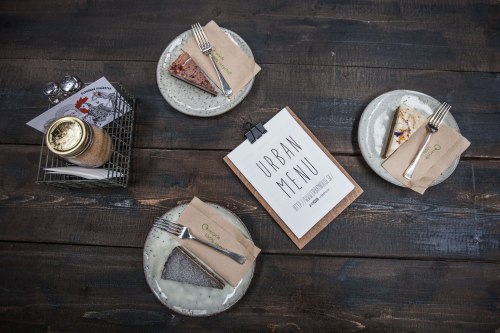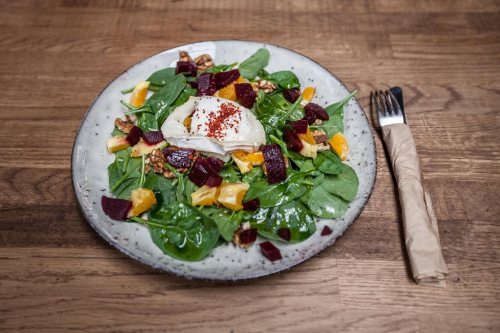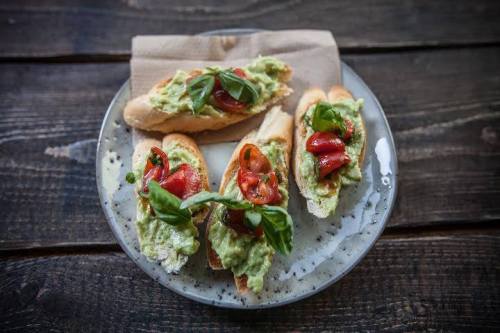 After satisfying my hunger I took a closer look around. The heart of the place is a huge shelf in the middle of the room filled with loads of books. I learned that you can borrow the books on the shelve and exchange them for some of your own books – great idea! What I love most about Urban House's interior is the mix of different materials and colors: bricks, wood, colored metal and tiles. This mixture gives the place a cool yet laid-back atmosphere. Urban House is illuminated by an army of vintage light bulbs and industrial lamps, which emanate a very nice and soft light. Most of the furniture has its own story and was bought by the owners piece by piece from all around the world.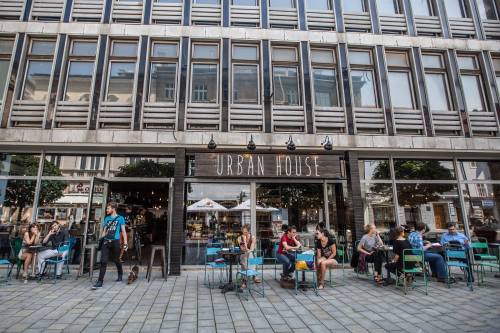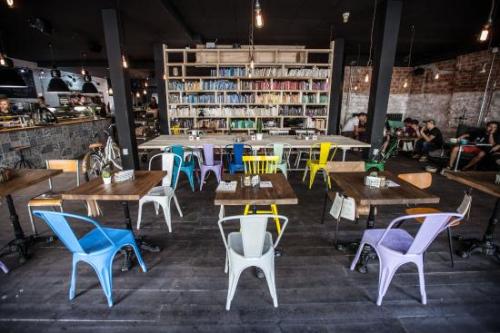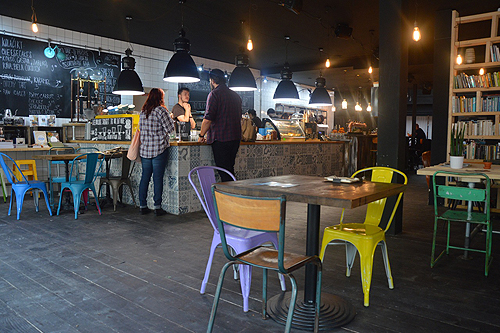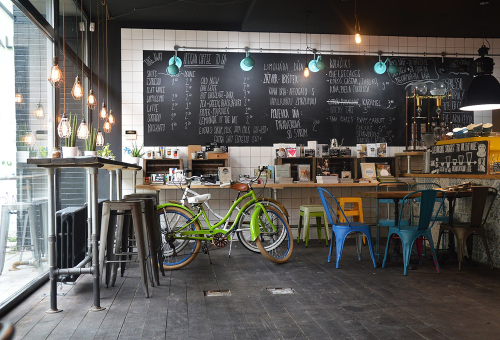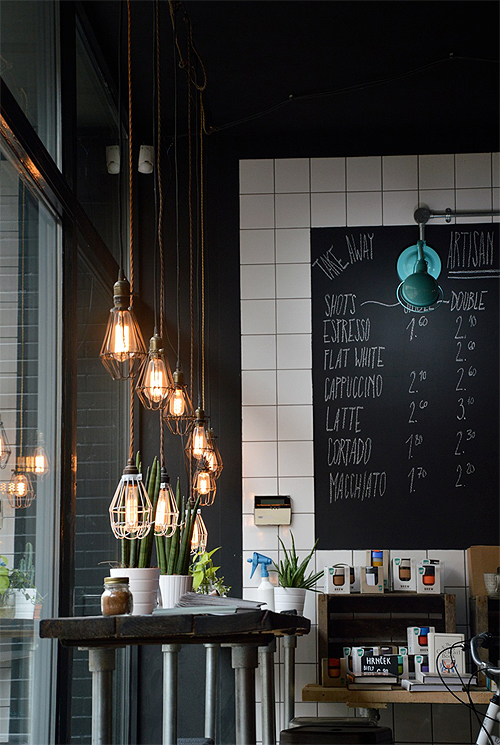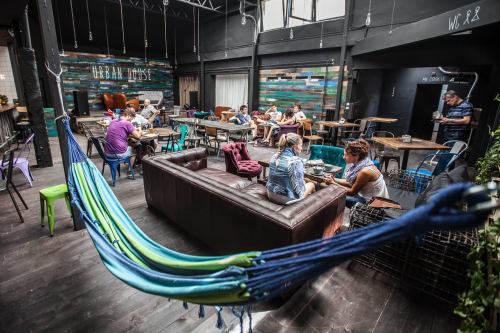 Also the hand drawn logo of Urban House fits perfectly in the picture and the menu on a large chalkboard is written in the same hand written font. Underneath the menu there is a big table with different gadgets, books and magazines which you can buy, among them the latest issue of PYRE. Later I found out that Urban House is the little sister of Urban Space and that both of them are owned by Slovak online book store Gorila.sk. I also learned that the Urban House frequently hosts events such as concerts or lectures – this means you should definitely stop by the next time you are in town! To stay updated follow them on facebook.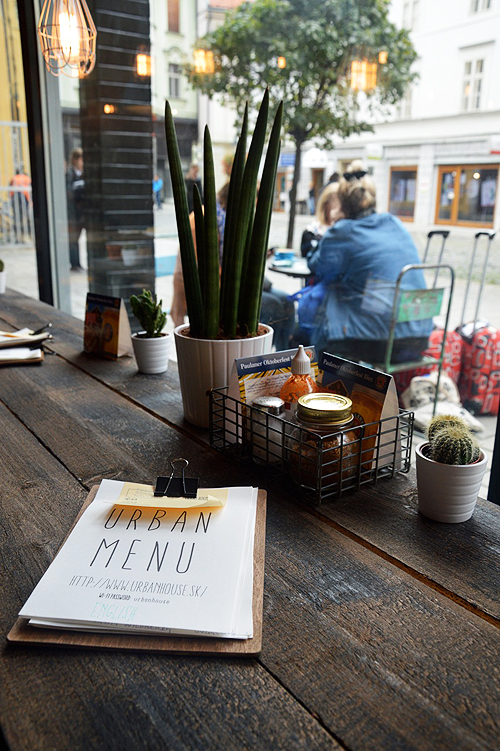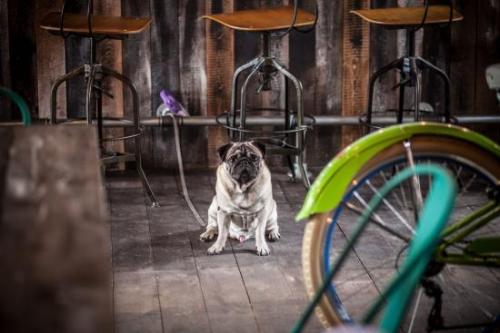 Photos Design&Paper and Urban House