In July I spent a long weekend in Lisbon, Portugal's charming and vibrant capital. It was already my fourth visit to the city when a friend of mine brought me to a very special place: A Vida Portuguesa. It is a shop located in the heart of the Chiado neighborhood, which sells the most fabulous artisanal Portuguese products, and a real Eldorado for lovers of vintage packaging.
Catarina Portas, the owner of A Vida Portuguesa, used to be a journalist. She was doing research for a book about daily life in Portugal in the 20th century when she began collecting products with old, original packaging which were still available in small, traditional shops. As she began mixing the products and playing with them she thought "perhaps there is a way to find a new public, a new customer for this kind of products". And she found a way! In 2007 she opened the first A Vida Portuguesa shop in Lisbon,  and two years later a second shop opened its doors in Porto.At A Vida Portuguesa you can find more than 1000 products – from food, toiletry and ceramics to jewelry, toys, books and hand craft stationery – made by Portuguese manufacturers. In many cases, Carina Portas had to hunt down brands which had almost disappeared from the market.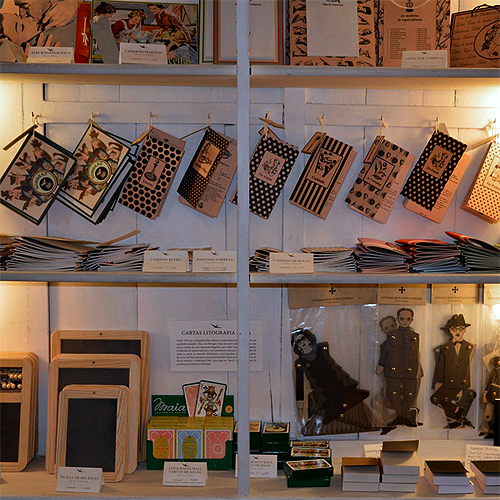 The A Vida Portuguesa shop in Lisbon is located within the walls of a converted perfume factory in the heart of the Chiado neighborhood, in Rua Anchieta 11. When you enter through the big dark green door you are greeted by antique wooden furniture and displays filled with the colorful products. The historic interiors of the perfume factory were by the way fully preserved.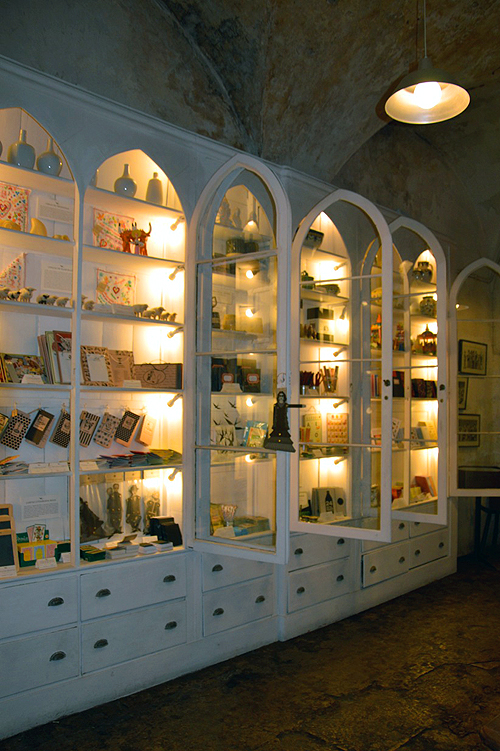 I absolutely loved the stationery section in the back of the shop where you can find notebooks, greeting cards, playing cards and other beautiful things made of paper. I bought a notebook with sardines, which play an important role in Portuguese culture, and a set of letterpress printed postcards.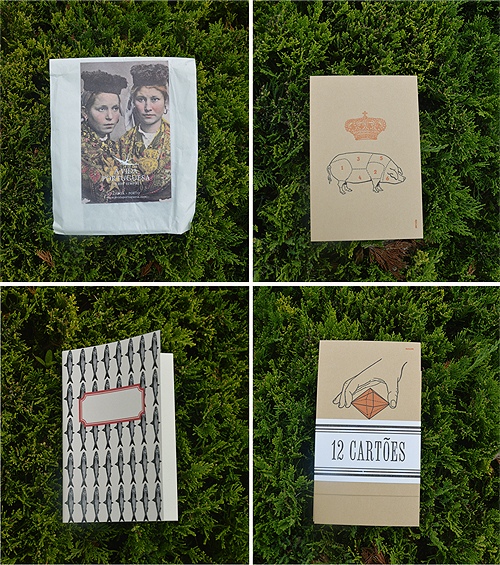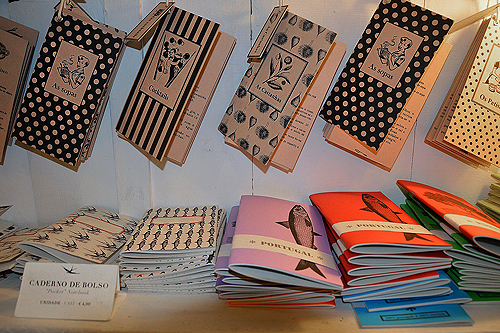 Paper lovers also need to check out the retro packaging of several products, like for instance, the tinned fish of Conserveira de Lisboa. The tins are still wrapped by hand, with colorful vintage packaging. I can also strongly recommend visiting the headquarters of Conserveira de Lisboa in Rua dos Bacalhoeiros 34, a beautiful little shop filled with all kinds of tinned fish (photo below by riodejaneiroadezembro).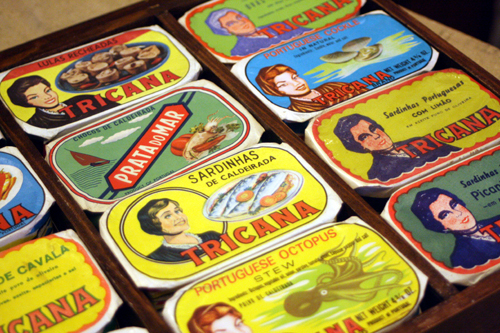 If you are not planning on a visit to Portugal any time soon, don't worry, you can buy A Vida Portuguesa's products online or check out their growing list of world wide distributors.