Kharkiv, Ukraine based Canapé agency creates restaurants from scratch, from the interior design to the branding, and packaging. We've featured their work before, but their latest project, Beans and Brews coffee house, is too cute to pass up. The concept centers around the name, which is composed out of the names of the characters also shown in the logo, a dachshund Beans and a bird Brews. They were created in order to personalize the name and create a living image people remember and recognize.
The concept of Beans and Brew is "people for people" — hospitable, with delicious coffee, tea, and desserts. This affected the choice of the characters themselves. The aim was to show that every person who comes to the coffee house is an individual, with his or her own character. This contrast is embodied in the graphics and mood of the design elements, from the dachshund's smooth forms and bends, to the bird's more active spot. Also, the contrast is present in their sizes. In the coffee house, the guest can choose for themselves a drink that matches their mood — a soft cappuccino or a strong espresso.
A contrasting combination of pink and green is the fundamental rallying point for both the interior as well as the branding. The grotesque font is used in the logo, menu, and other printed material, while the coffee cups feature the characters, distinguishing the volume of the cup – dachshund Beans for larger and bird Brew for small.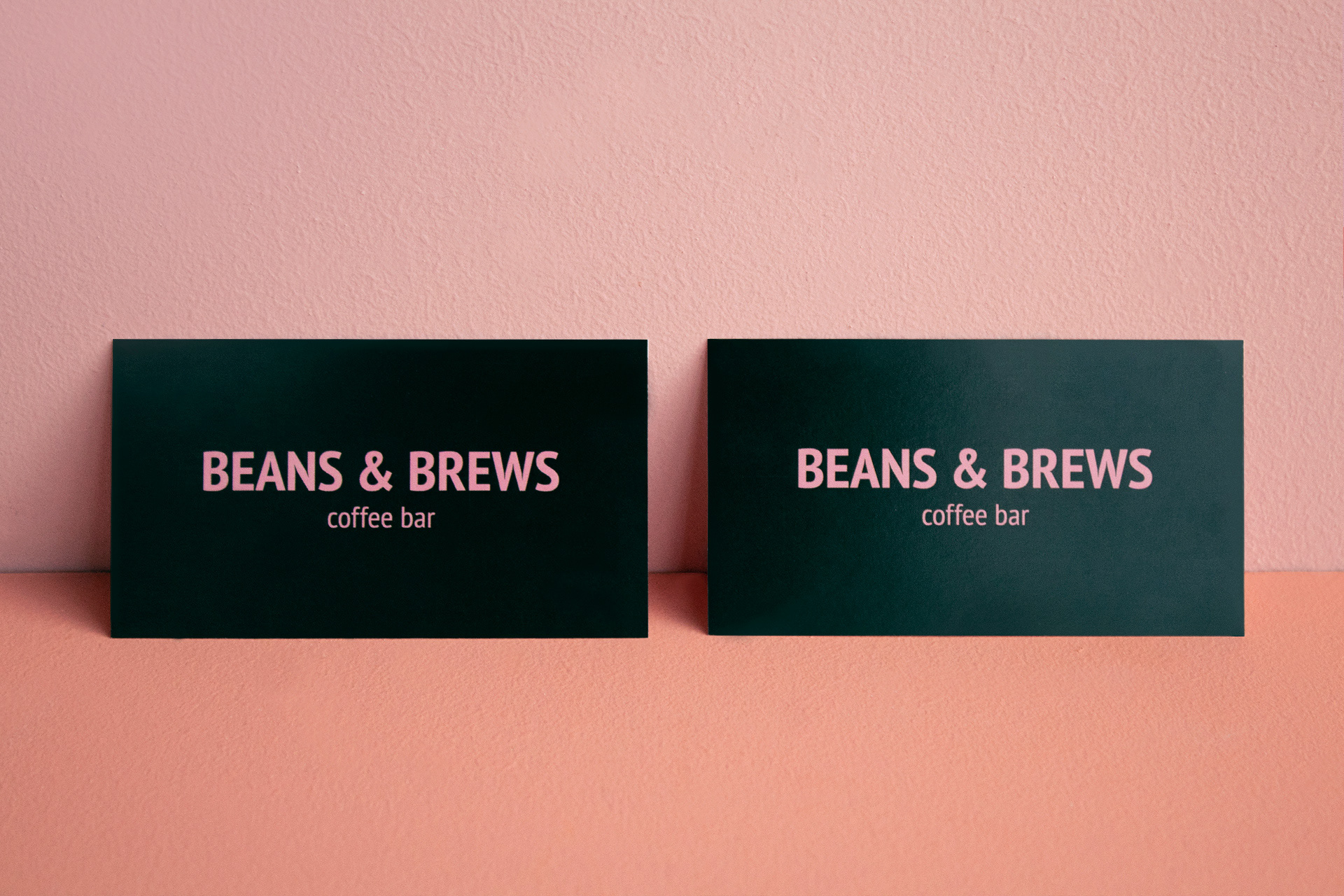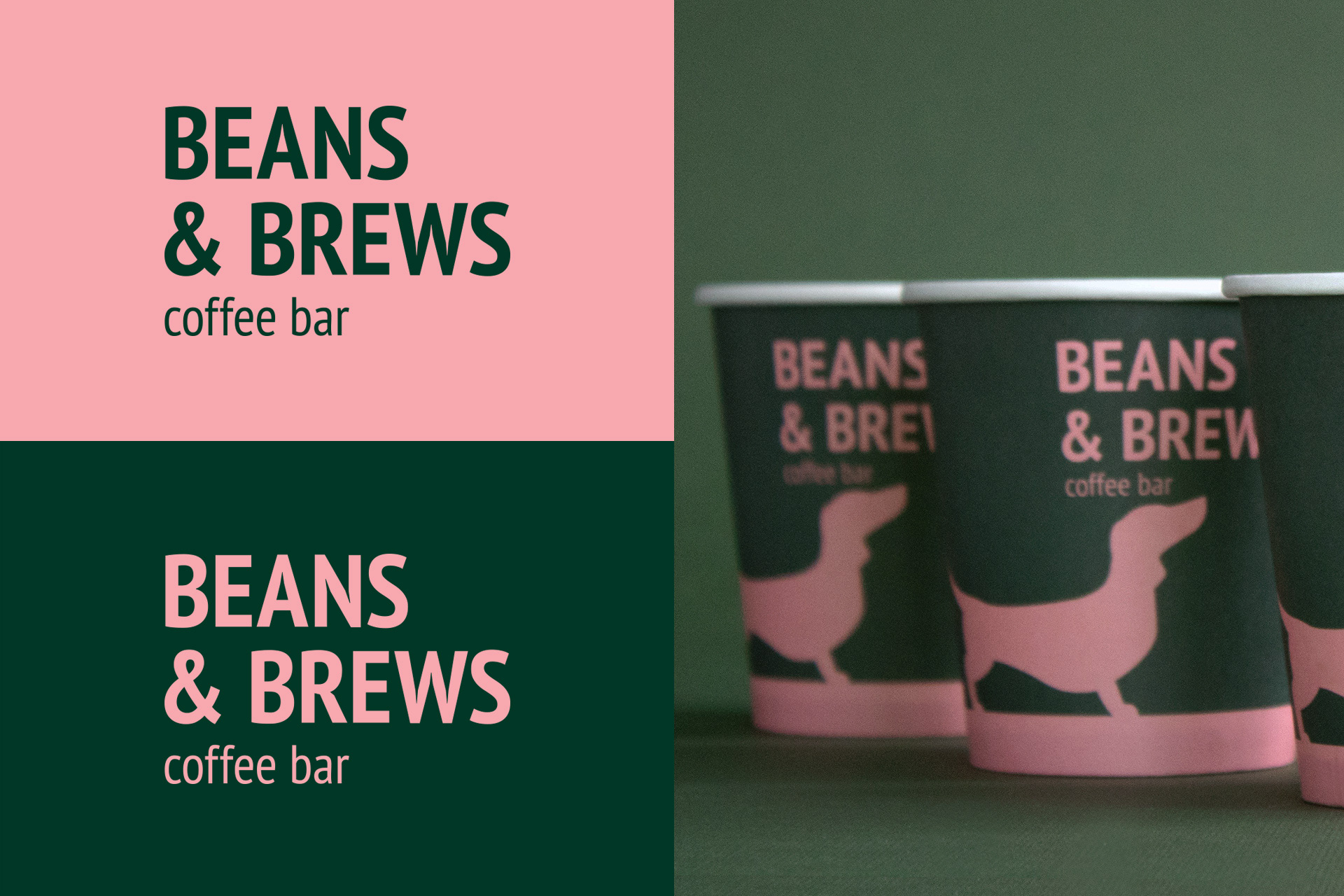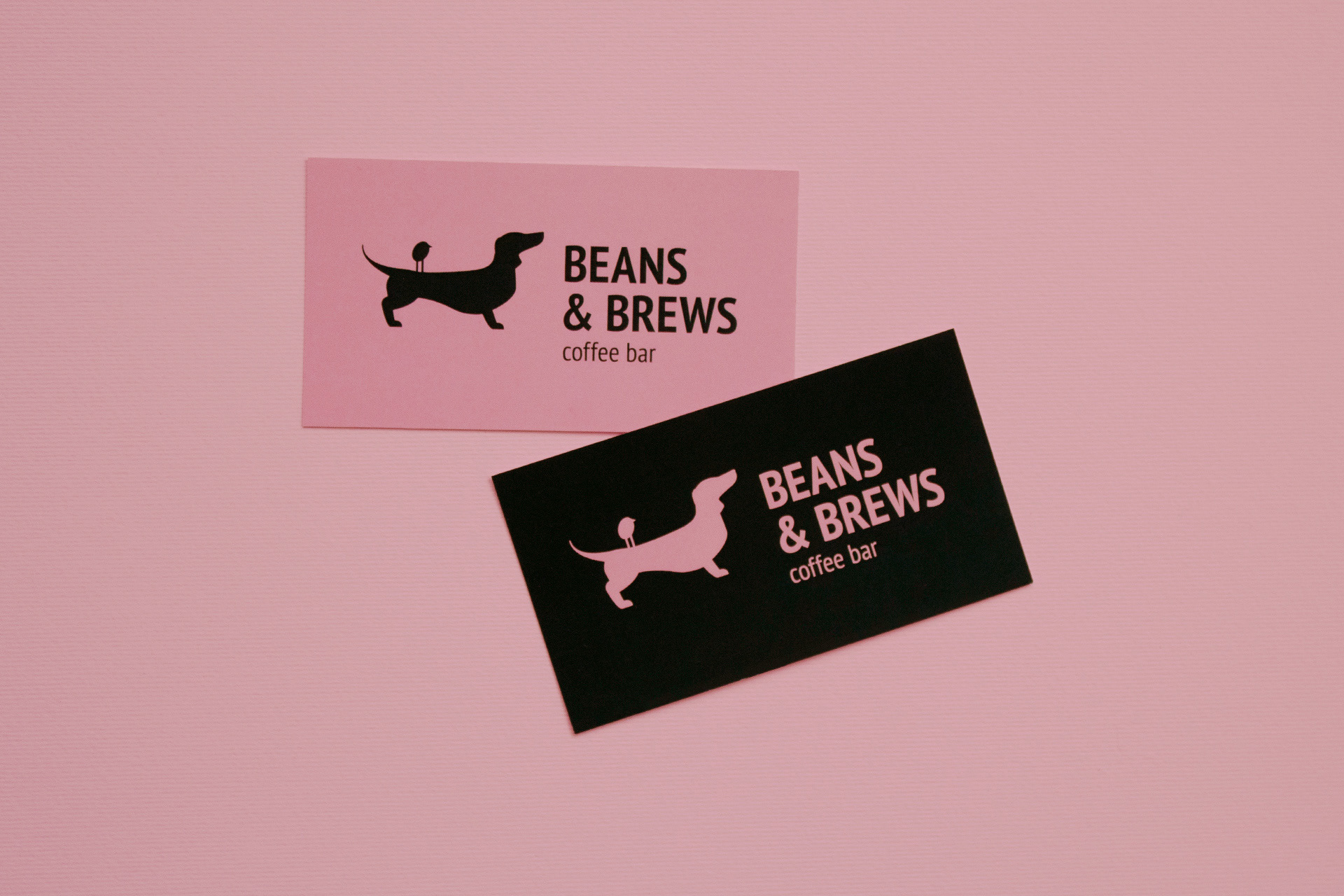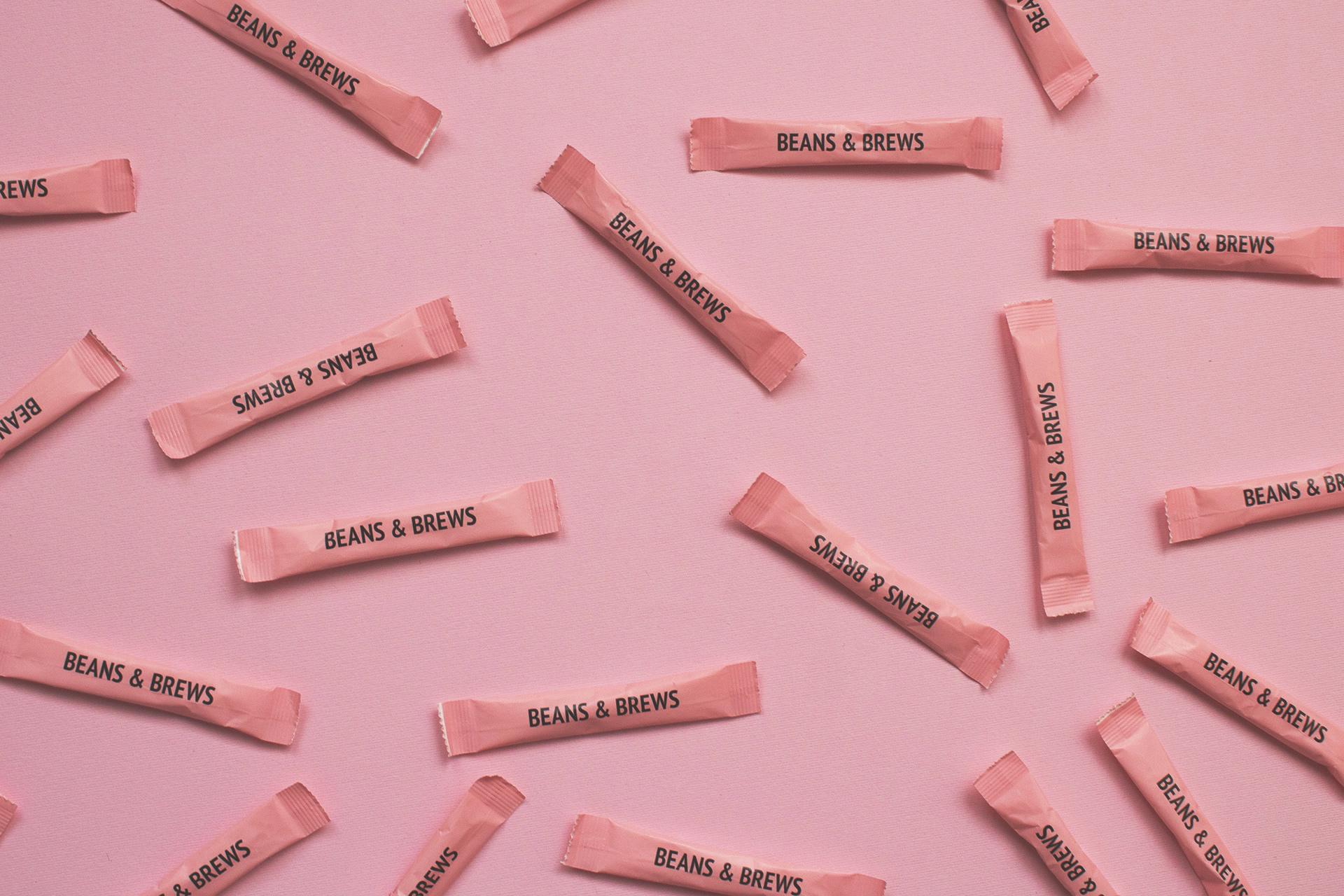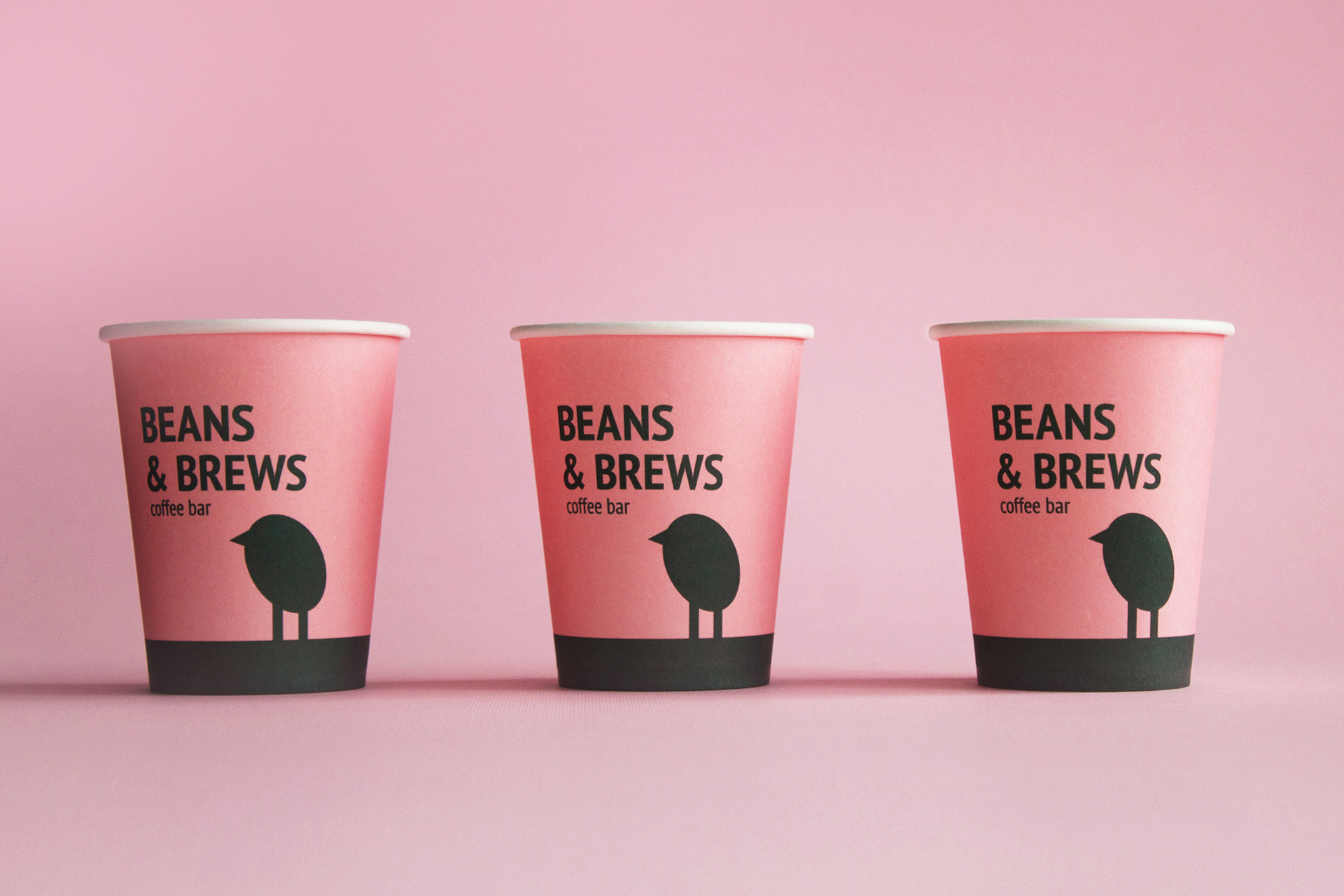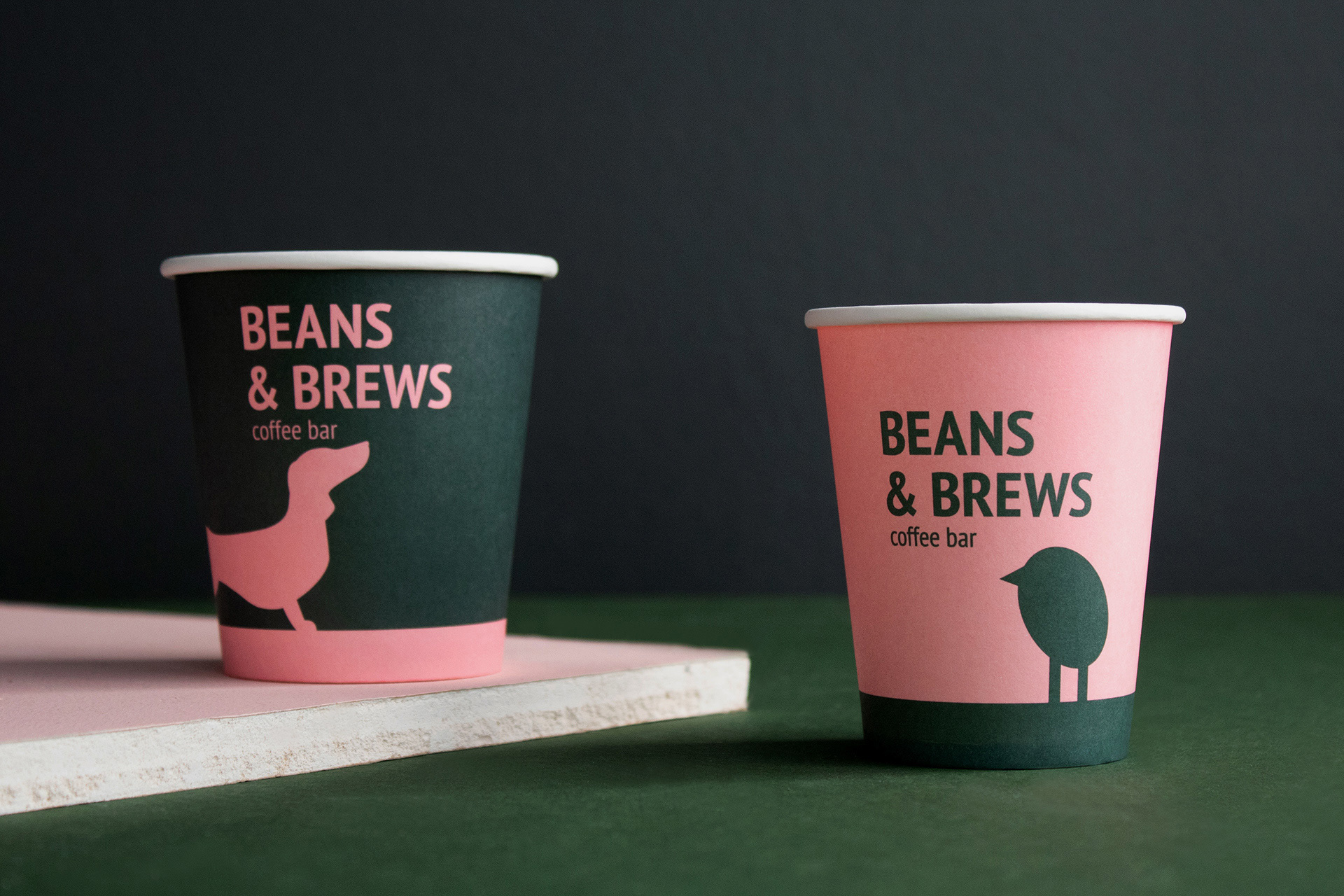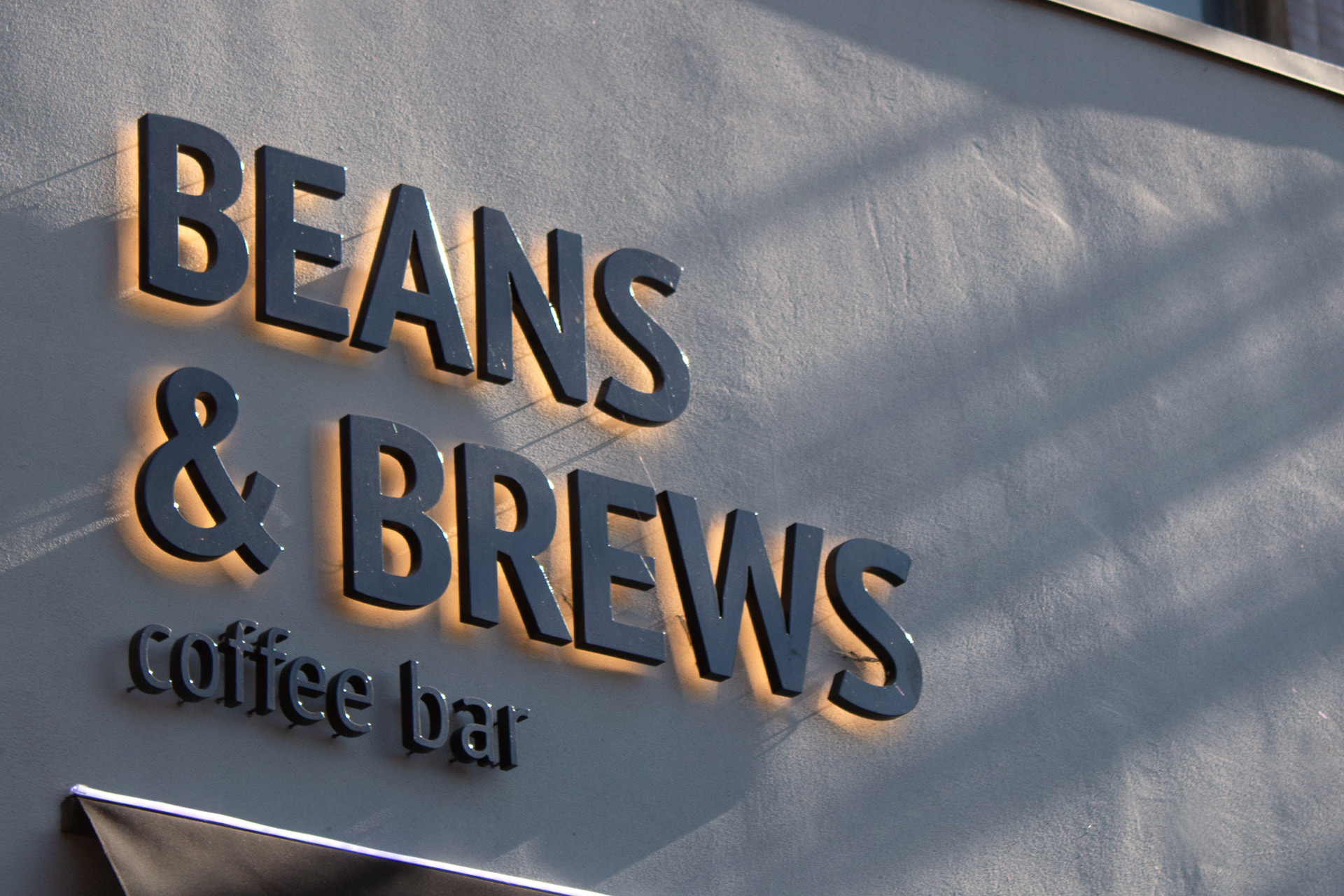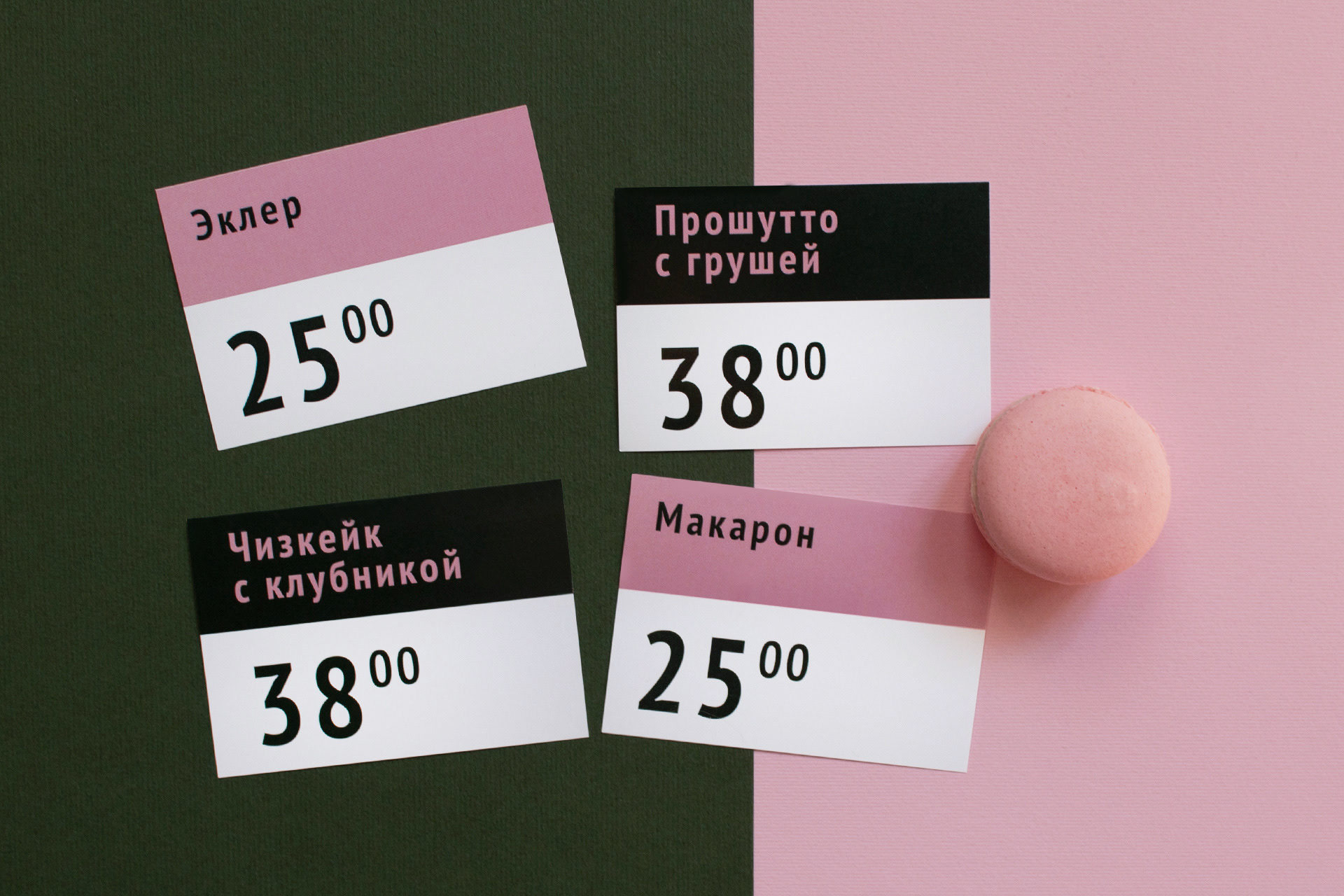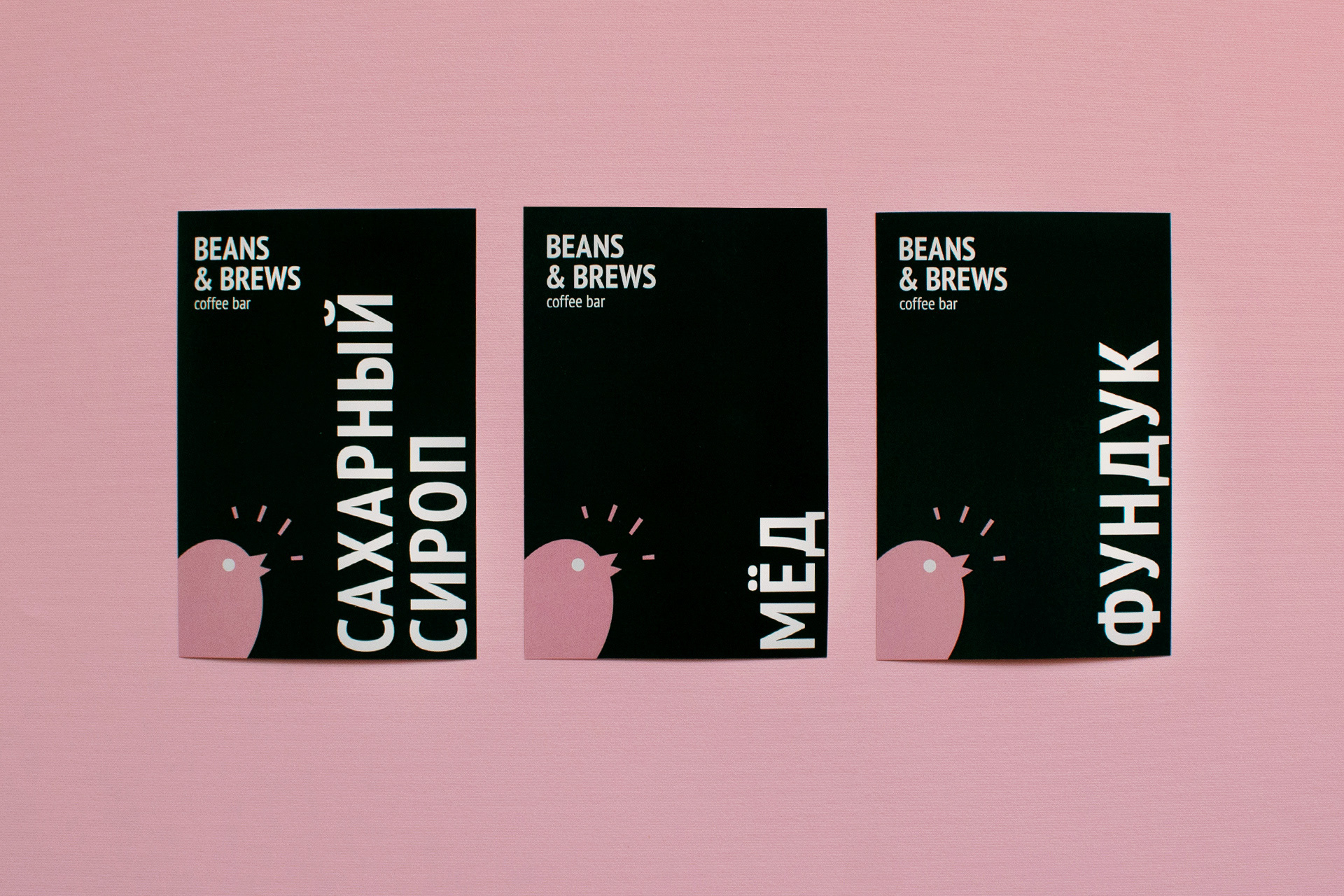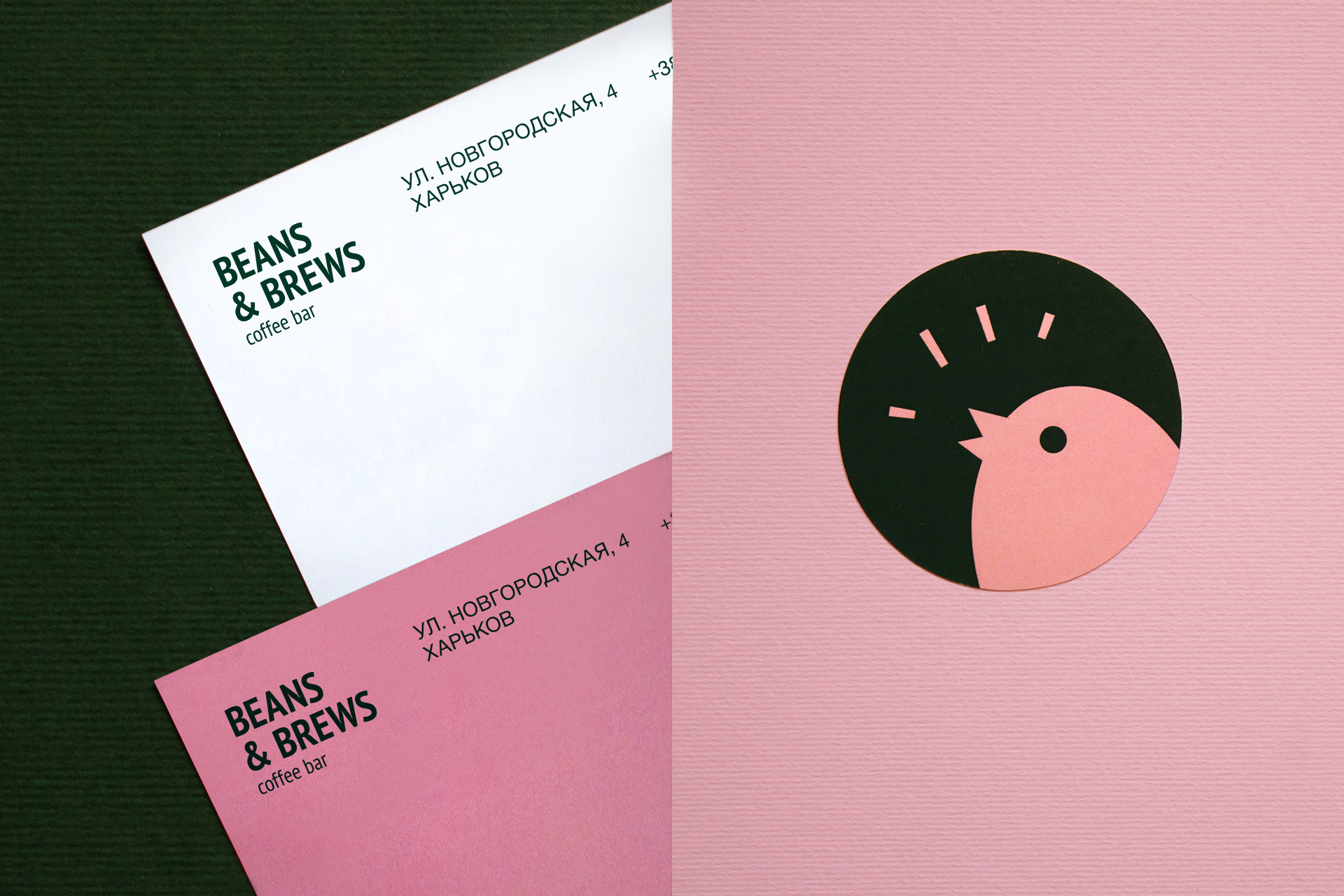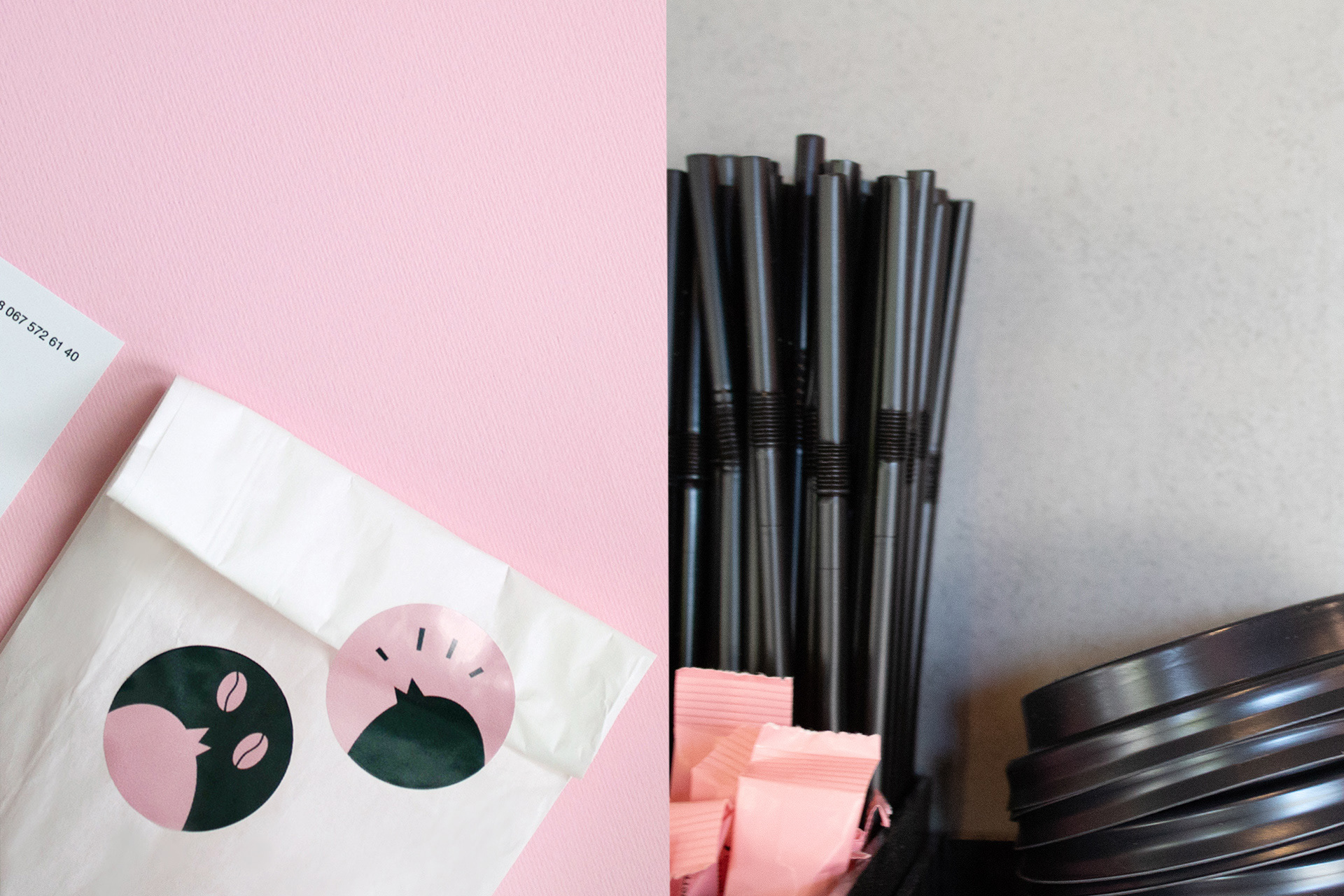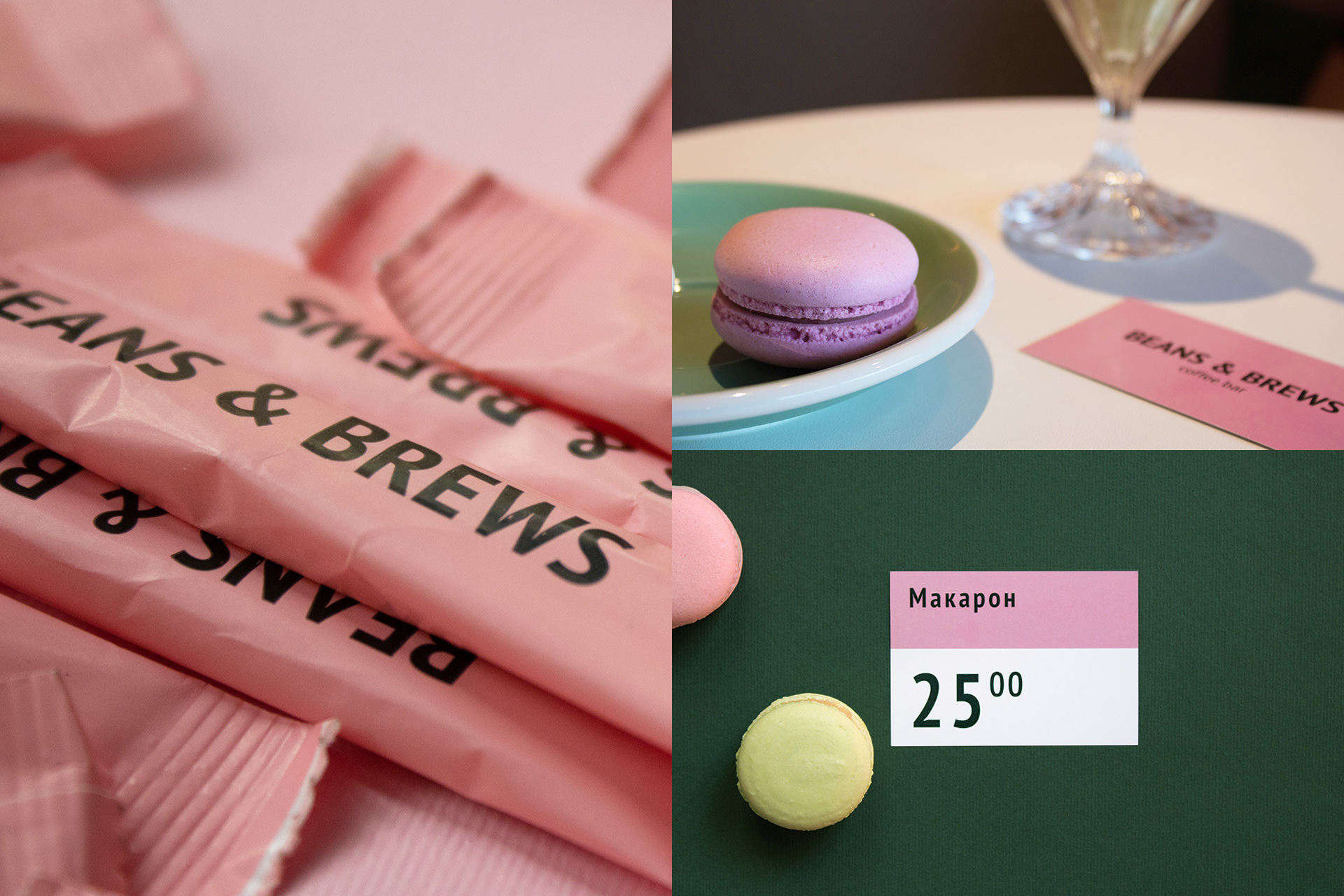 Images © Canapé agency