Last April we introduced you to the soulful paper designs of Czech stationery brand Papelote. The team of friends based in Prague just launched their magnificent new correspondence collection called Carta, which inevitably makes you think: To whom could I write one of those beautiful letters? See for yourself!
Carta is the outcome of Papelote's long-term effort to revive the phenomenon of classical correspondence. Earlier this year the Czech stationery brand asked their customers and followers to share their stories, memories and thoughts with them by sending a letter to their Prague office.
"I think that no email can ever replace the feeling of the excitement when we open the mailbox and we see a letter inside. We anxiously rip the envelope open and unfold the folded piece of paper that's waiting for us inside. And what about when we find that same letter years later at the bottom of our drawer…paper – and letters – can keep our feelings, memories, thoughts and wishes not only for ourselves but perhaps for our children, grandchildren and other generations and in this way they become our personal memory," Katerina Sachova of Papelote explains the charm of letters.
Papelote's new collection is based on the three possible meanings of the word carta: paper, letter and map – on which the playful interconnection of the letter and cartographic themes are developed. "A letter is at the same time a journey of the "I", who is venturing towards someone, and an object, that is going on a journey itself on which it has to overcome distances not only of spatial nature, but often also of time."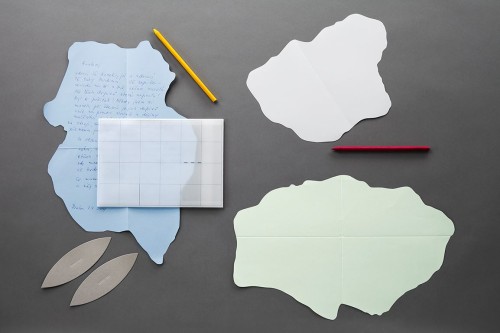 The design of Carta combines the strict exact grid with organic shapes and clear graphical elements with dreamy black and white photographic motives. It plays with the visible and invisible part of the letter, with the secret that only the recipient of the letter can see. Except for some red and yellow accents, Carta's materials and colors refers to natural sources.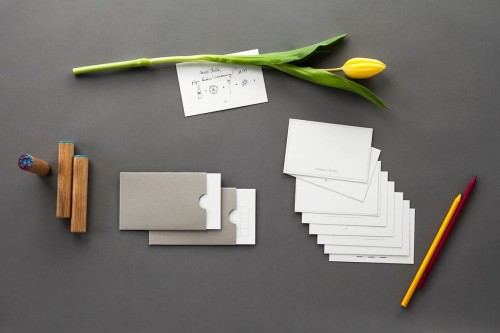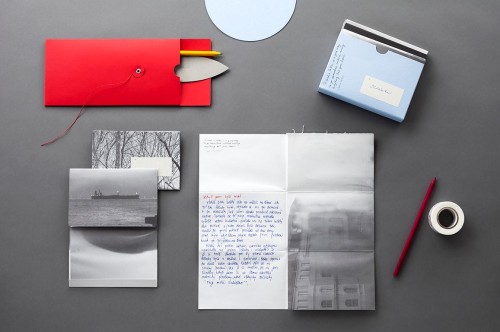 Carta encompasses everything which correspondence involves: envelopes, letter paper, post cards, cards, compliment cards and accessories such as a drafting pads, pencils, letter openers or a pockets for storing some of the hand-written treasures. I particularly like the huge colorful string and button envelopes "Pocket Japan" made of Neobond, a durable synthetic fibre paper with nice haptics, as well as "Box sentimenti", a set of 10 envelopes printed with black and white photos.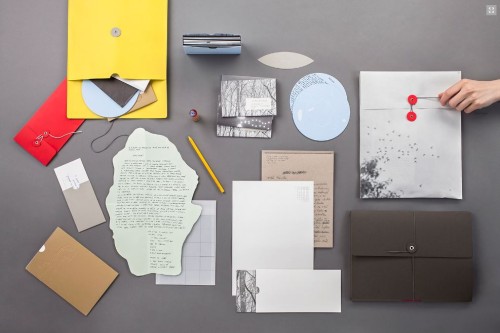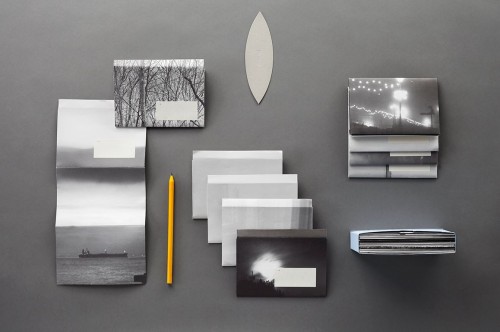 If your fingers are itching and you want to start writing a letter immediately, swing by Papelote's Prague shop or check out their growing list of distributors. For all those interested in Czech design, we recommend stopping by at Design Forum Graz to see the exhibition New G(o)ods – Young Design From Czech Republic, where you will also find some of Papelote's products.
Photo © Papelote