Austrian creative studio Zwupp is a strong believer in walking the unconventional way to find a fitting, holistic solution for each client. Developing strong, unique visual systems, that not only work but represent the passion and courage that unites the studio with their respectable client, and often results in stylish branding concepts that stand the test of time. For the studio's latest endeavor Zwupp partnered with Vienna-based design studio Leichtfried, run by Paul Leichtfried who masters identity, digital, and print design projects. Zwupp, together with Leichtfried, created a dapper visual identity for Domaine Wolf – a winery in Ried Steinback.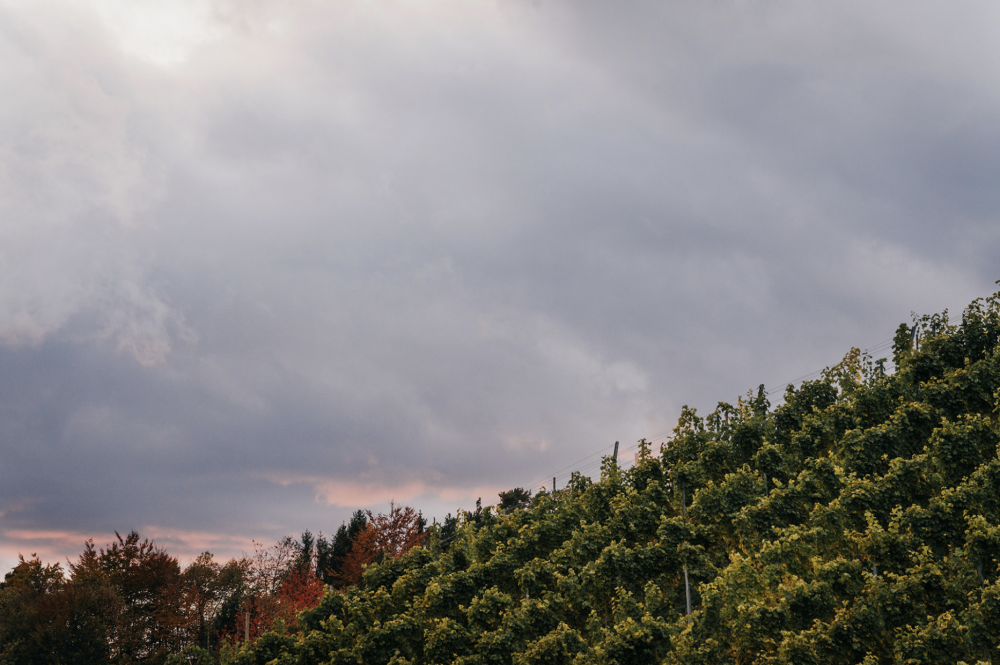 The unique beauty and atmosphere of Ried Steinbach is reflected in every facet of the Domaine Wolf visual identity
Ried Steinbach, a breathtaking mountain slope in southern Styria is the home to the Domaine Wolf winery. The historic vineyards of the Ried Steinbach estate, located close to the delightful town of Gamlitz, planted since 1196, have become the beating heart of Domaine Wolf. The vineyards embedded in one of the most magnificent landscapes in Austria, the unique beauty and atmosphere is reflected in every facet of the brand identity. From high-quality labels to the webshop and the types of printing techniques utilized. The deep burgundy red, with shiny red foil printed typography, feel royal, classic, and luxurious – everything the brand and its products entail. The traditional serif typography, combined with scripted type and harmoniously toned down colors, and a surprisingly modern line-illustrated emblem logo, a cohesiveness that feels contemporary and classic at once is achieved.