Football fever is spreading across the globe as the official FIFA World Cup kicks off today in Russia. In its 21st year, the World Cup will last over a month with 32 different national teams taking part in it. A total of 64 matches will be played in 12 venues located in 11 cities. The final match will take place at the Luzhniki Stadium in Moscow on the 15th of July.
Never ones to want to miss out on the festivities, here are a few fun design and paper projects you might enjoy to get in the mood for the upcoming games and support your chosen team in style!
1 World Championship 2018 Planner by Yupo
Yupo Tako supports World Championship 2018 fans with a beautiful planner, with a dynamic design. Each group is displayed on the sides of the tool, and the countries represented with their flags and names. Due to the quality of Yupo, the stickers can be glued and reglued to the surface, making it a fun tool to follow the development of the championship. (Yupo Tako is available at Europapier.)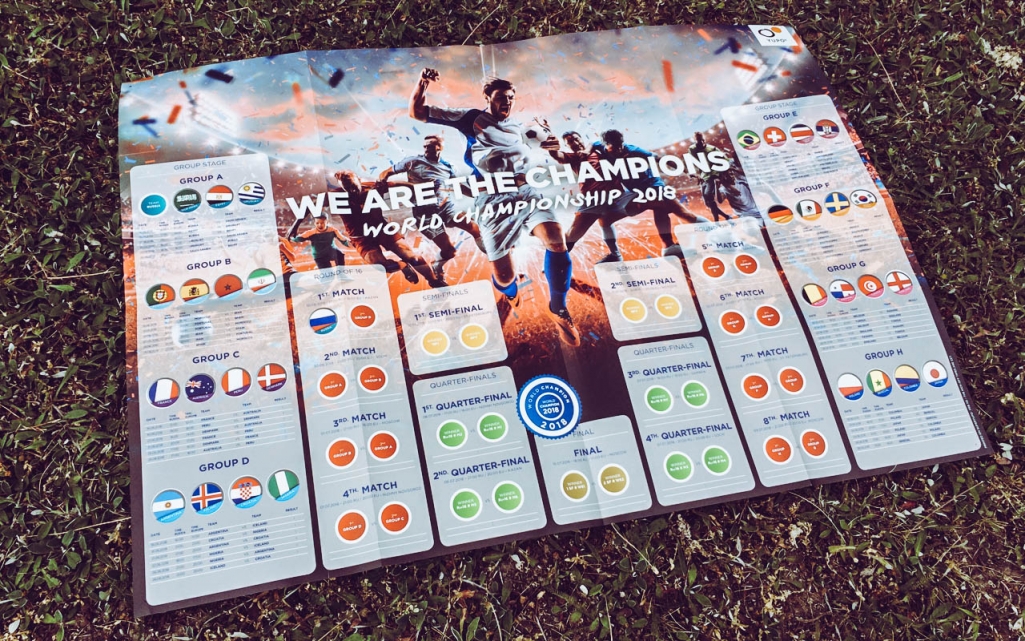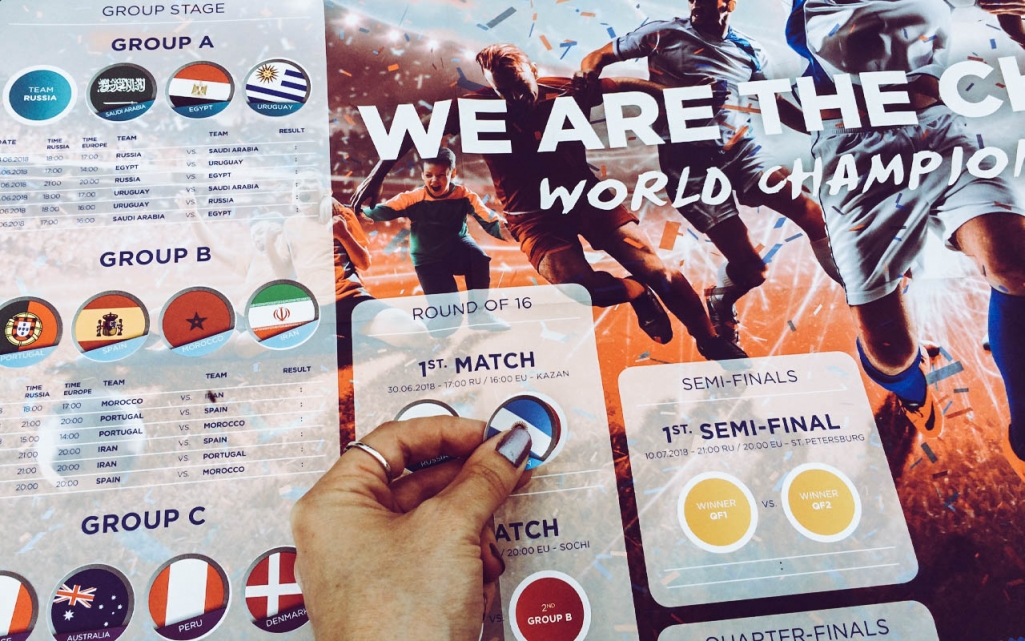 2 Weird World Cup Beer Coaster by Gordon Reid and Callum Stephenson
London-based designers Gordon Reid and Callum Stephenson invited 20 other creatives – including Hey Studio, the Yarza Twins, and Ben Hasking – to create pieces of work based on their favorite, hilarious and weird moments of previous World Cups. These have been printed onto limited edition beer mats which will be showcased in pubs around London. All money raised will go to charity Football Beyond Borders
3 Russian Suprematism World Cup wall chart by Studio Blackburn and Nirvana CPH
The Russian Suprematism inspired wall chart depicts a deconstructed football pitch complete with bold Russian language typography. The graphics recall the classic design and styling of Soviet-era football teams, with a nod to this year's World Cup poster which features legendary goalkeeper Lev Yashin.
4 Weltmeisterschaft 2018 Board Game by Garda
Beautiful 3D plan for football supporters, it comes in a package shaped like a board suitcase, for stability and safekeeping. The game includes group boxes with each participant country, featuring the country's flag, which can be moved as the Football Championship develops. Each group has its own color, and of course, the Finale spot is dramatically placed in the center.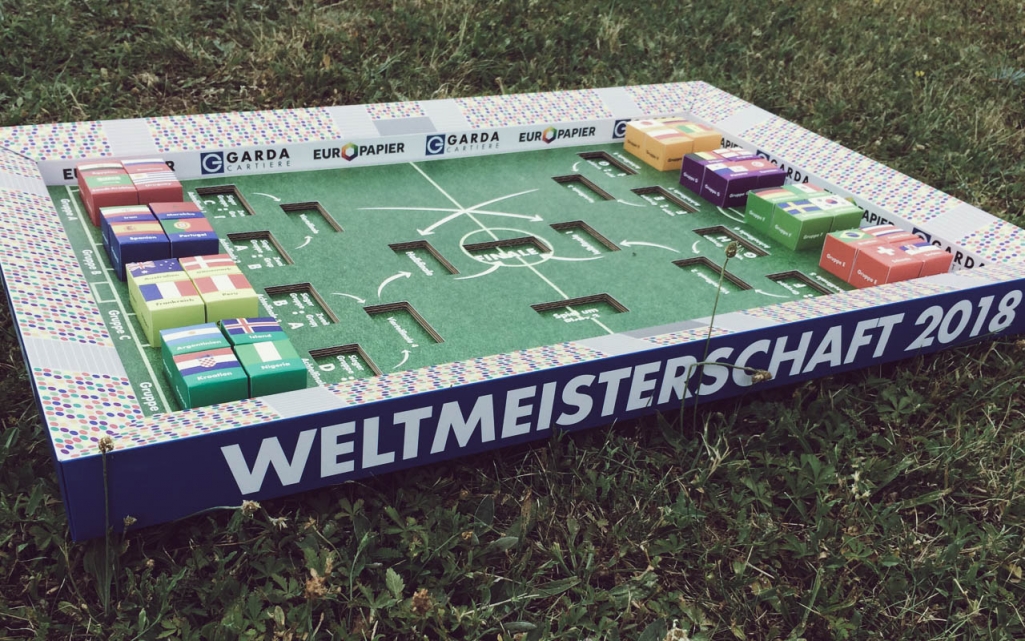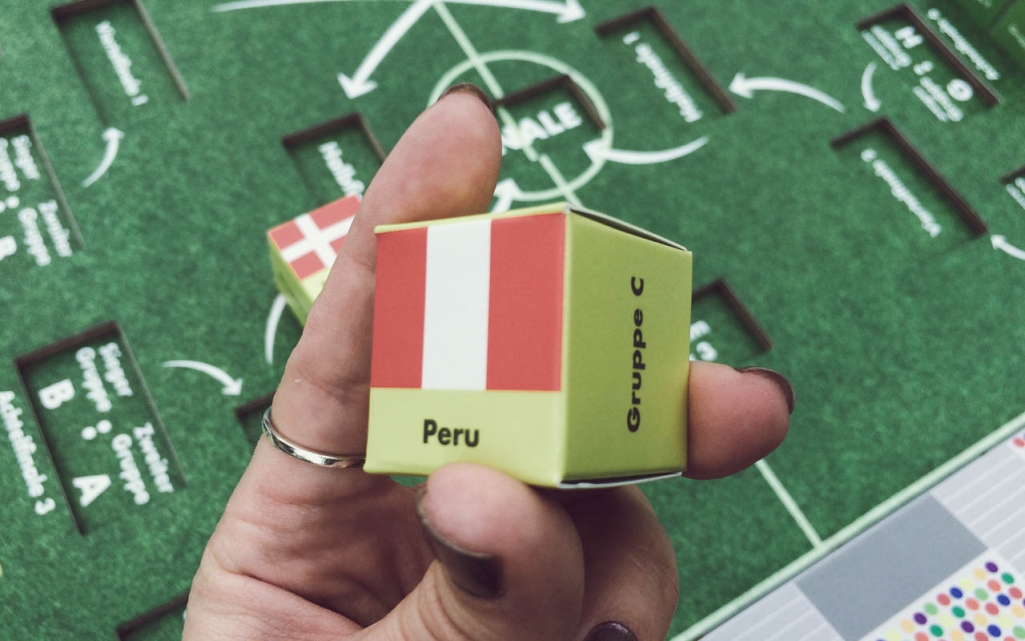 5 Match schedule by Skvint Agency
Beautiful match schedule poster for the football lover with a minimalist taste. The poster depicts each attending country in a circular style, starting from the outside, moving towards the middle