HOLD THE LINE, PLEASE is a one-of-a-kind calendar by GRAFISCHES, a graphic design studio founded and run by Monika Prast in Götzens, Tyrol. Surrounded from an early age by form and color in her parents' sign and painting business, Monika has been working as a graphic designer for over two decades now, with a focus on editorial design, corporate design, and illustration.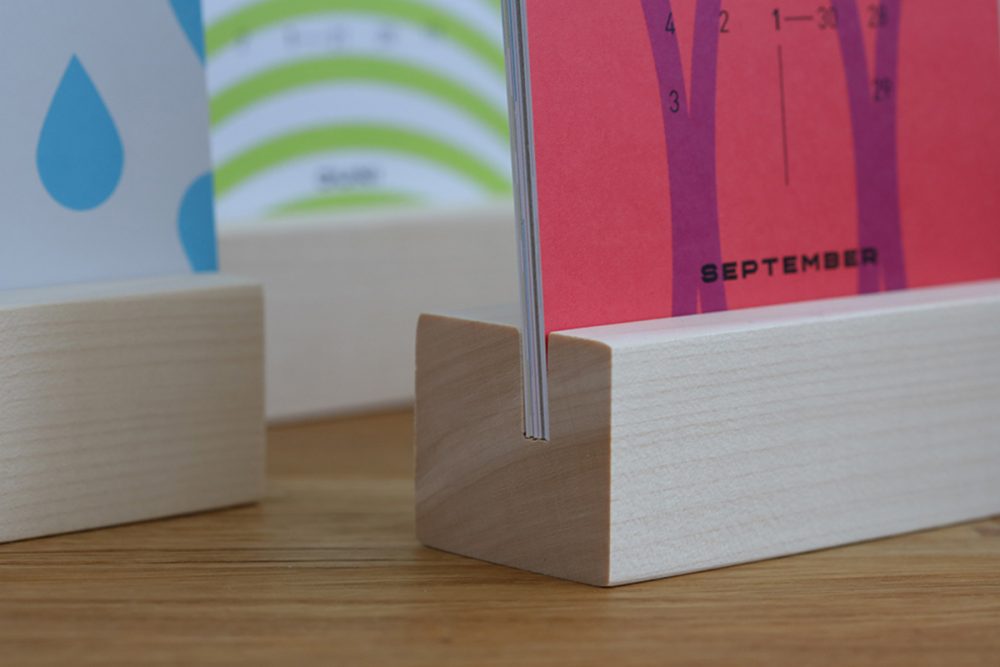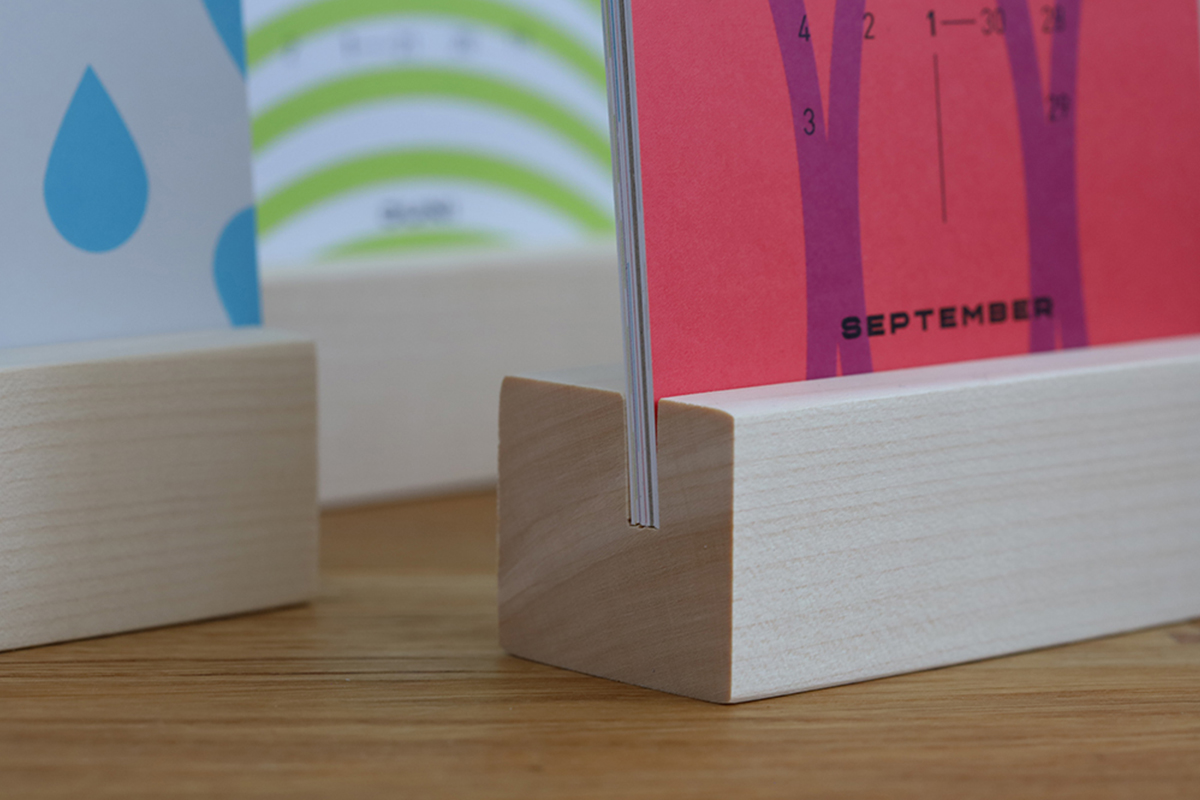 GRAFISCHES calendar for 2023 is not only pretty to look at but is designed to awaken creativity and bring a smile to your face
The HOLD THE LINE, PLEASE graphic calendar for 2023 follows the classic concept of a stand-up calendar for appointment management, a type that receives little attention these days. "Digital calendars on smartphones and the like let you plan the year anywhere and at any time. Whether it's early in the morning on the streetcar, a quick trip to the cinema in the evening, or even in between, when nature calls. But the once so indispensable office tool, desk calendars have mutated into a kind of small art object. The pretty thing on the desk which pleases the eye", Monika writes.
The limited edition of the HOLD THE LINE, PLEASE calendar follows the motto "Keep going, day after day " and is intended to lend more color to the often gray everyday life on a desk
"Day by day, line by line, we approach the new year with all its facets. Every day brings something new, pleasant, or unexpected. No day or month is like the other". Each page of the calendar is decorated with a graphic pattern that matches the theme and color of the month in question, while the date numbers are positioned differently for each month, example day 1 can be found sometimes at the top, sometimes on the right, sometimes on the left. And in a connect-the-dots game type of way, by drawing a line from date to date, the individual digits form a numerical picture at the end of the month. So each month forms a fun, creative puzzle that'll reveal itself at the end of the month.
The digital offset printed calendar utilizes PERGRAPHICA® Classic Smooth, 240 gsm, and comes with a wooden base made of white maple. "In times of global warming and resource conservation, the decision about print productions should be well considered. It was therefore clear that no plain paper could be chosen. The uncoated, CO2-neutral PERGRAPHICA® offers high color fidelity and brilliance in the print result. The pleasant feel of the paper is the perfect companion to the wooden base made of white maple", Monika explains. The colorful yet minimal calendar uses the bold sans serif  Monate: Chaney font by Atipo Foundry, and is digitally offset printed on HP Indigo 7800. You can find the HOLD THE LINE, PLEASE calendar here, and follow the designer on Instagram.