Monika Roth is another Polish designer whose work we have fallen in love with! The jewelry she designs are nothing less than statement pieces, which demand a certain amount of confidence and style from the user. She gets inspired by everyday objects, and transforms them into amazing jewelry!
Monika Roth is a graduate from the Academy of Fine Arts Łódź, Poland, where she majored in jewelry design. She definitely has found her field, as most of her designs have a striking and unique feel to them. The ideal woman who wears the Roth designs is strong and likes to stand out from the crowd and express her style.
Most of Roth's designs are made of up-cycled materials, inspired by ordinary objects. One of our favorites is the PuzzLove necklace which is constructed of dozens of real pieces of a puzzle. There are several different colors and sizes, hand made by the designer herself.
Check out more of Roth's jewelry on Showroom, and become a fan on facebook.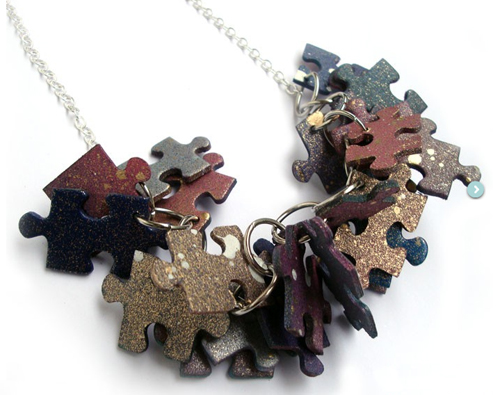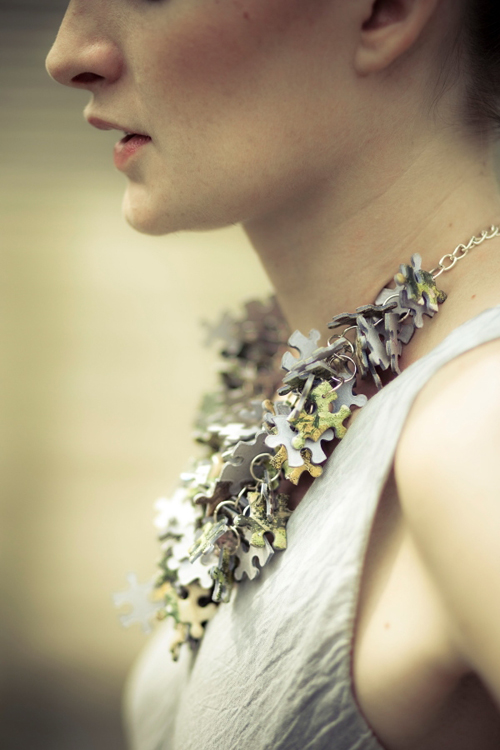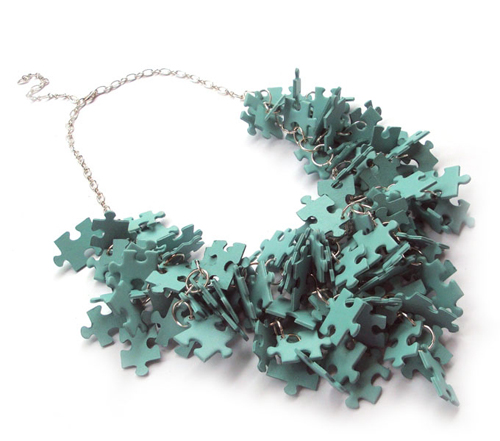 Source: Monika Roth