Oh Joseph, what have you done! We could not resist the temptation to visit the new Joseph Bakery & Bistro which everyone has been talking about. Just a few months old – the beautiful contemporary interior, mouth-watering pastries and freshly baked bread are the corner stones of this modern yet cozy eatery on Landstrasser Hauptstrasse near Wien Mitte. Every little detail is thought out, and it shows!
Earlier this week we had our first Design&Paper meeting of the year, where we gather up and come up with new ideas and inspiration to share with you. This time, we chose to meet up at Joseph Bakery & Bistro, a new addition to the already existing Joseph Brot in the first district. A city full of cake houses and bakeries, one at almost every street corner, it's quite daring to open a new one. But Joseph Bakery surely doesn't shy away from competition, but more likely out-shines them with its bright lights and modern delicatessen.
The graphic design-lovers we are, the cool visuals and packagings designed by Martin Dvorak are the cream on top of this cake! The modern yet hand-crafted feel of the graphics is perfect for the bakery, respecting the traditional methods with surprising short stories. The guy you can see on the bag below is by the way Joseph  – "bread-renaissance" – Weghaupt, who tells you about why and how he founded Joseph Brot.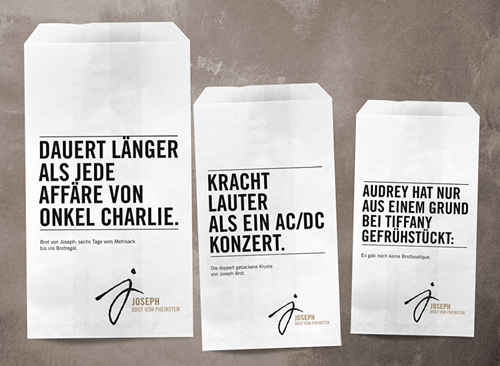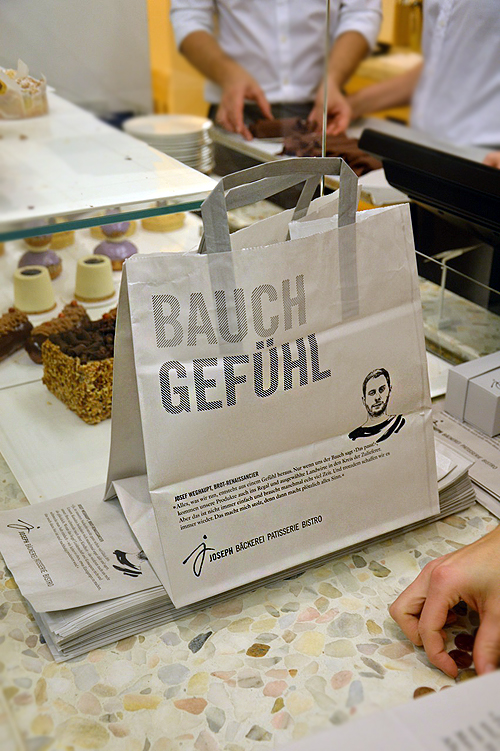 Joseph is a combination of a bakery, patisserie, and a bistro. The front of the shop is filled with amazing local products from jams and jellies to cookies and coffee beans. Some of Joseph's own production, the rest handpicked with high standards. The shelves are full of amazing products all the way to the ceiling, and taking a step closer to the counter, might be the last of you. The freshly baked cakes, pies, and buns entice you closer and closer, till you notice walking out with a bag full of goodies (we were no exception).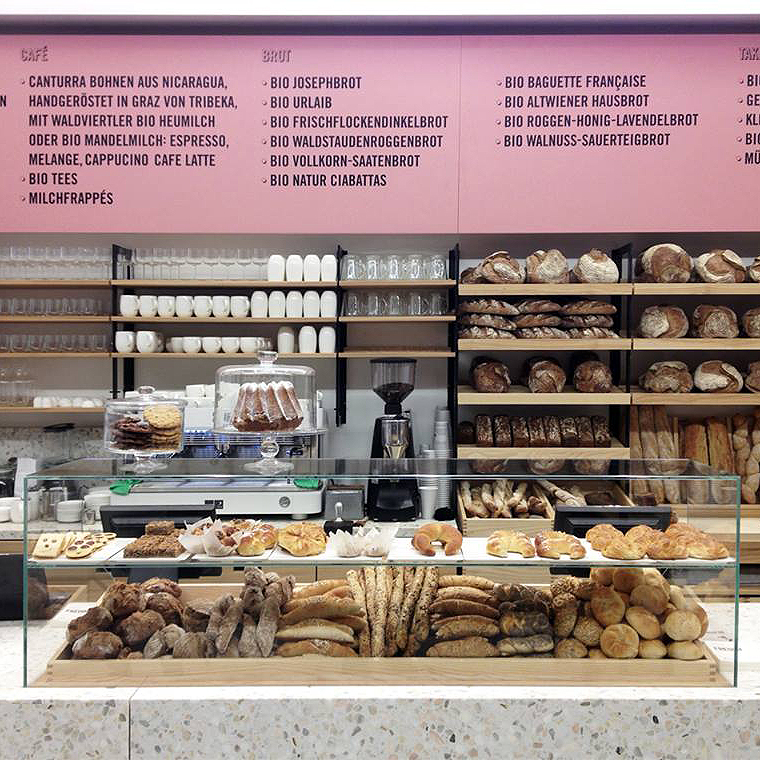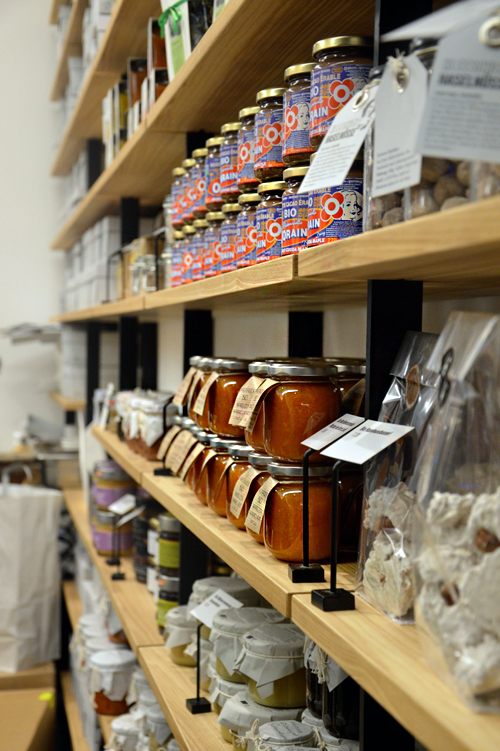 If you have a few more minutes, take a step further and sit down to the Bistro in the back. The modern interior is surprisingly comfy, and we love loved the pink concrete tables. But count yourself warned, the place fills up quite early on, so if you want to go with a larger group make sure to get there in time. And from our experience, we can honestly recommend the food, especially the bread salad, which is more of a hefty meal than a light lunch. Fresh bread, tasty meals, beautiful surroundings, and great company, what is there not to like!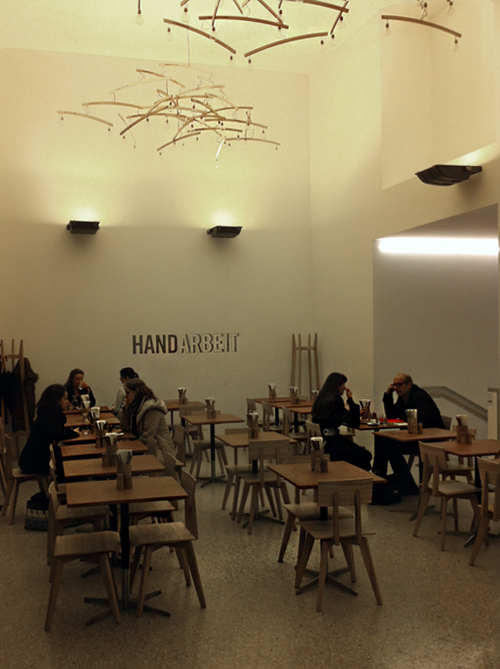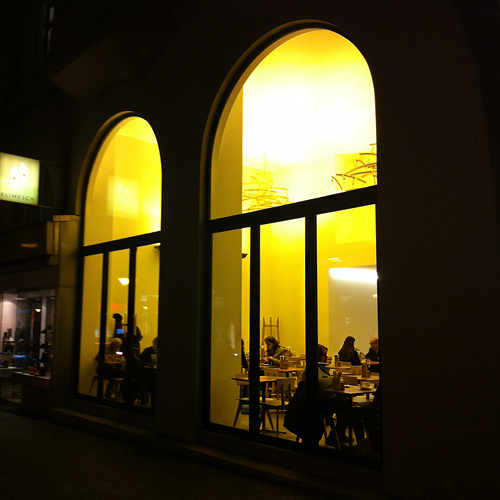 For all interior and architecture enthusiasts, check out the video below which shows all the beautiful snooks and corners of the place!
Landstraßer Hauptstraße 4
1030 Wien
website / facebook
Photos © Joseph Genuss facebook and Design & Paper