This place has become one of my favorite hangouts in Vienna, so I thought about it twice before letting you all in on the secret! Liebling meaning "favorite", "darling" or "sweetheart" in German (very fitting, indeed!) is a place, where tasty food and welcoming atmosphere mix with an amazing interior. Even though the hip and cool crew of Vienna has made the place their own, everyone is welcome and always greeted with a friendly smile.
If you need a word to describe the interior, shabby chic might be the one. The carefully thought out, but still relaxed looking a mix of worn-out 60's patio furniture, eccentric lamps, and comfy sofas make you feel like home. Most of the normally hidden structures are left on plain view, giving the place more of an industrial feel. But the bare looking, rugged cement walls and high ceiling are the main characteristics that give Liebling it's cool and personal look. The heavy basic elements are balanced with the light and airy furniture. So many nights have I spent in Liebling only playing the "What would you take home from here" -game and every time finding a new favorite ("liebling") chair or lamp you just fall in love with.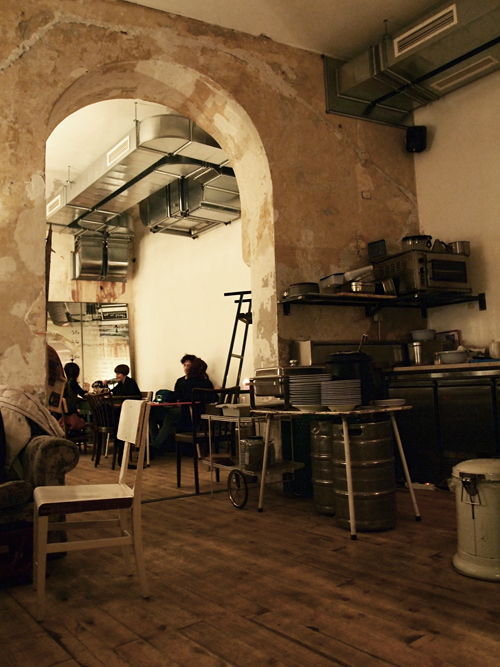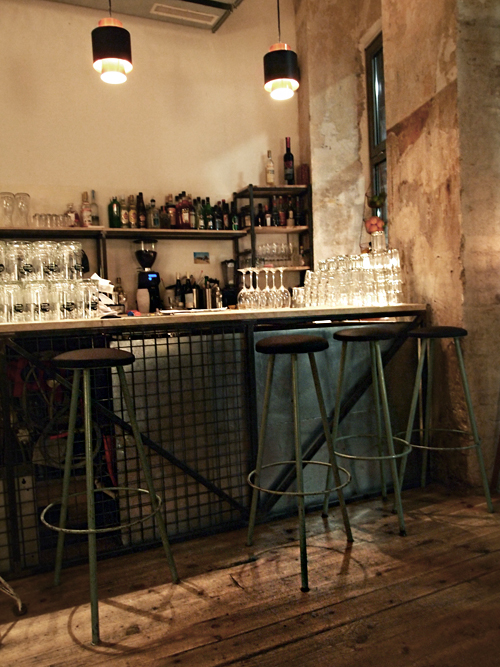 The atmosphere of the place changes as the day goes on. From a bright and sunny afternoon cafe to a homely and intimate night venue. I fell in love with the place when they brought out the candles in paper bags at night and happily made me a drink off the menu. Definitely, a place to have a closer look at, just be aware you might never want to leave!
And where can you find this lovely place? It's situated in the 7th district of Vienna, at Zollergasse 6, in the midst of Vienna's bar and cafe district. The history of Zollergasse area and the building itself is long, and even the name of the place originates from a Jewish hat-maker called Emil Liebling, who worked at the premises in the 1930s.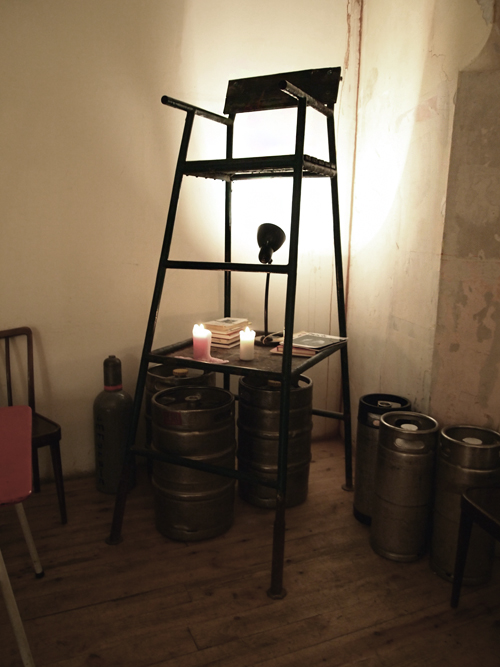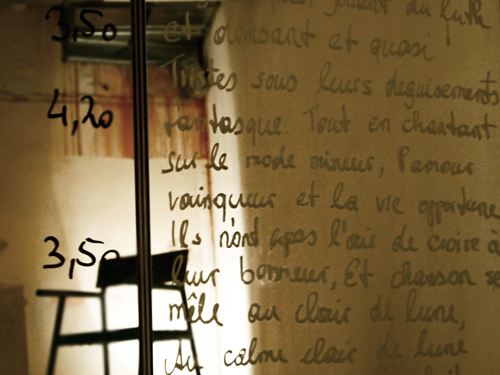 Although it has only been open since last summer, it clearly has found it's customers as the place is most often packed. But, not once have I turned away from its doors because a chair or table has always freed up. It's open from Tuesday to Saturday and keeps its doors open from midday to the better side of the midnight. Check out the menu or what's the Tagesteller (dish of the day) for lunch, pop in for a quick after-work drink or enjoy a night of wine and laughter. You can even reserve areas of the bar for bigger groups or a party of your own.
All I can say I'm definitely waiting for the snow to melt and the terrace season to start! See you there!
Liebling, Zollergasse 6.
Liebling on facebook