The Monada bag is an unconventional paper bag for individual style – a perfect match for a paper lover! It is fully made of kraft paper with a changeable elastic belt in the color of your choice, finished with classic leather details. Designed by Slovak designer Monika Paholkova the bags are produced by hand and sold worldwide through Shopify.
The idea for the Monada bag came to the former graphic designer Monika Paholkova when thinking about new ways of using particular materials, kraft paper specifically. She wanted to shuffle up the traditional ways and come up with new concepts and design ideas. The rather original idea has now caught some wind under its wings and is being produced by hand in Switzerland for the Swiss market and simultaneously in Czech Republic for the EU market. In addition to being able to buy it from their online shop, the Monada bags will soon be available in selected stores in Zurich, Prague, Milan and other European cities.
Most often when clothing or accessories are made of paper they are designed to look and feel like something they are not, forgetting the original essence of paper as a material. What is great about the Monada bags is that they look and feel like kraft paper – celebrating it more than hiding it. The untreated paper is made of three layers giving surprising strength and hold to the design. Of course, it doesn't hold up like leather, but it doesn't have to. When wet it can be dried without any significant damage, and with a life span of up to over a year the designer is coming up with new ideas for Monada. The straps are reusable, so when the bag is worn out, it can be simply changed into a new one. Kraft paper also offers the chance to personalize the bag with colors or drawings and Monada is encouraging this, urging people to be creative with them.
The original messenger style bag is sold with or without a strap. Available in 7 different colors – beige, blue, magenta, petrol, neon yellow, pink and green – the straps offer the possibility to create various combinations. See which ones you like the best, and follow Monada on facebook to keep up-to-date with new styles and colors.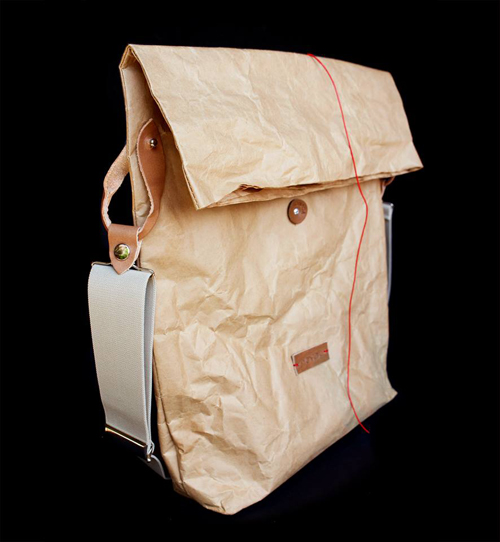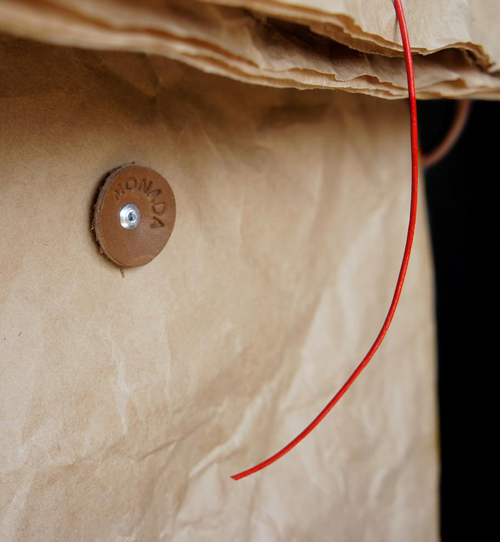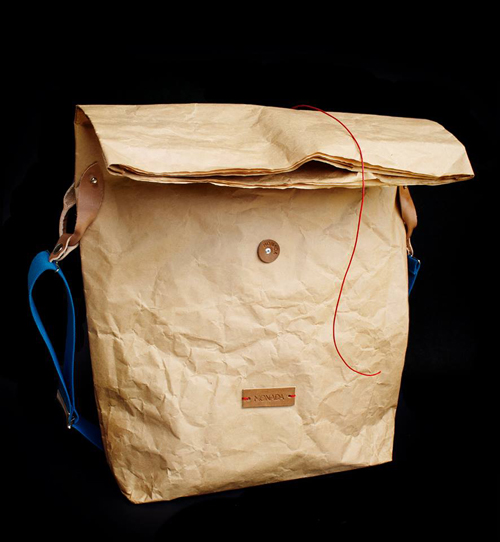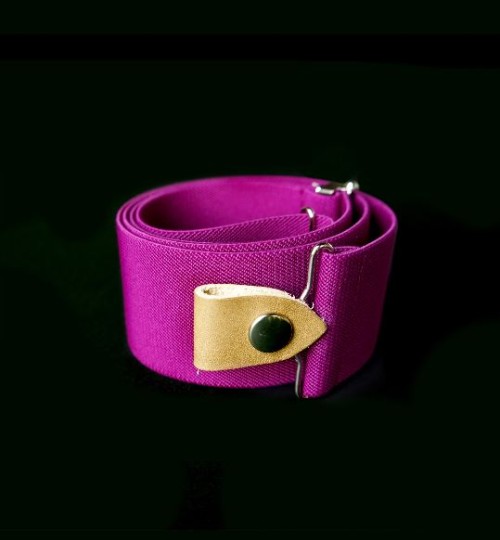 Photos via Monada