With the power of all the colors of the rainbow, the Colour of Time paper installation by artist Emmanuelle Moureaux impacts the viewer on multiple levels. The sheer scale of the piece is impressive, while the over 100,000 paper number cut-outs create a matrix-like structure, designed to visualize the passing of time.
The installation was created as part of a series of exhibitions taking place at the Toyama Prefectural Museum of Art and Design in Toyama Japan last year, with a common theme of exploring the different functions of materials. Moureaux's chosen material was paper.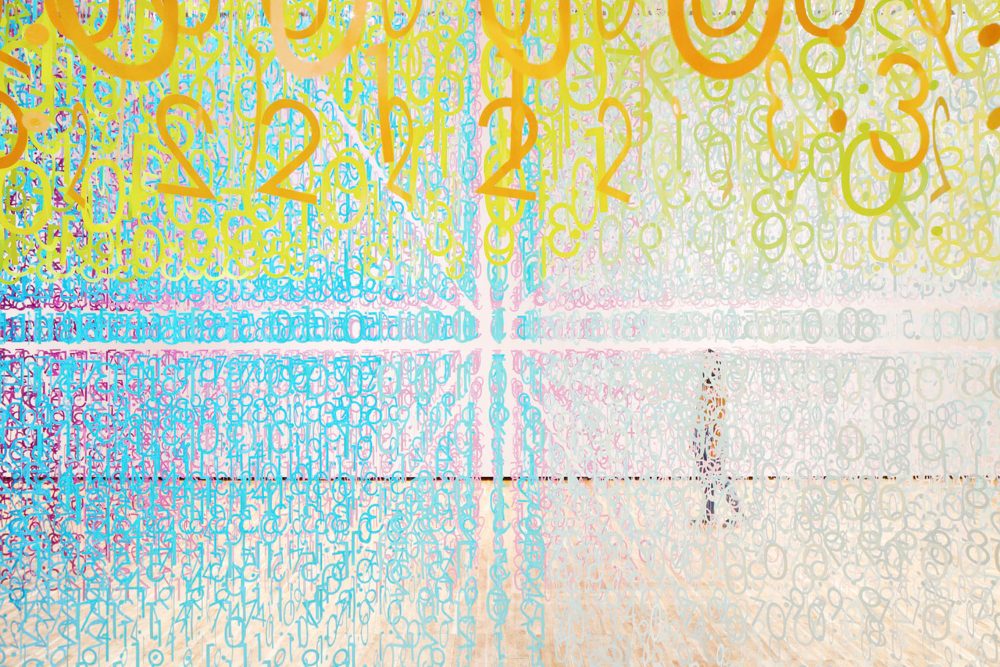 The Color of Time paper installation superimposes two elements to visualize and make one feel the flow of time
In the large scale, multi-colored Colour of Time installation, the artist explores the relationship between the sensory element of color-change and the mathematical element of time. Combining the two, Moureaux creates a visualization of the otherwise abstract concept; the passing of time. 
Aligning approximately 120,000 numerical figures made of paper from zero to nine, and a colon symbol, a three-dimensional grid was born. Each row of numbers denotes a time of day, starting from sunrise at 6.30 am and ending in the sun fall at 7.49 pm. 
The installation is the largest rainbow-hued art installation to date by the artist, who is world renown for her brightly colored three-dimensional elements.
"The installation makes one feel the subtle changes in [the] atmosphere through the whole body by travelling the colourful flow of time."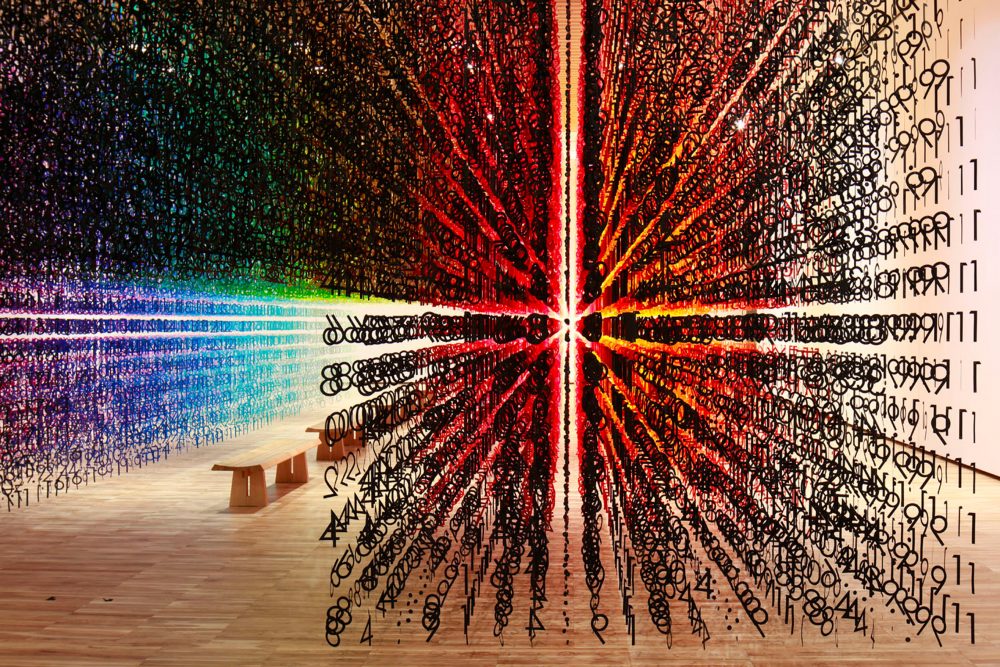 Flow of time perceived through the constant journey of 100 colors
The 100 colors change gradient-like from pale to deep, flowing from time to time, expressing the movement of minutes.
Seconds, hours, days, years, milliseconds, and smaller — the layers flow from left to right. The top-most front-layer starts light, at sunrise while the paper numbers gradually turn darker as one follows beneath a tunnel of digits. The installation nears darkness the further the visitor moves in the tunnel underneath, till at 19:49, astronomical darkness is displayed by the first time in black.
Images © Daisuke Shima