Metszéspontok is Hungarian photographer & food blogger Renáta Török-Bognár's first own publication. Besides Török-Bognár's popular gastro blog, she has an extensive decade-long career as a professional wedding photographer, work which over the years has taken her to countless different locations and countries abroad. "I photographed a lot of couples who got together on Erasmus and so they held their wedding in either one's homeland. The places in the book are all where life has driven me because of my work," Török-Bognár explains in an interview with Hype and Hyper. The book is a captivating collection of photography Török-Bognár took of the places and landscapes she visited during her travels.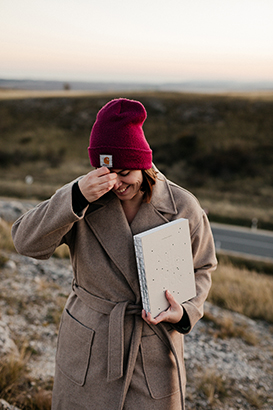 But the book is much more than a coffee table book of stunning travel photography, as it includes personal recipes inspired by the places and travels the author had. The recipes are not traditionally representative of each location but are created from Török-Bognár's own impressions and experiences she had while there. There are one or two traditional recipes, but I made these dishes more based on impressions. In Denmark, for example, I didn't eat yam tartes, but I did eat everything that had yam in it. I didn't eat marble rye bread either but based on seeing leftover dry rye bread being ground and used as flour for cakes, I figured I'd try a marble cake" – Török-Bognár tells Hype and Hyper.
The book designed by Anna Bárdy represents the author's personality with a modest yet unique cover that hides within a colorful world just waiting to be discovered
Török-Bognár developed and wrote the book over a 2-year period, while Hungarian graphic designer Anna Bárdy (who we've featured before here) designed the outlook of the high-quality publication. Thanks to Bárdy's skills and understanding of the author's personality, the design well represents the author herself. The somewhat neutral yet unique outlook of the book is everything but dull, as the blind embossed cover hides within a colorful world to be discovered.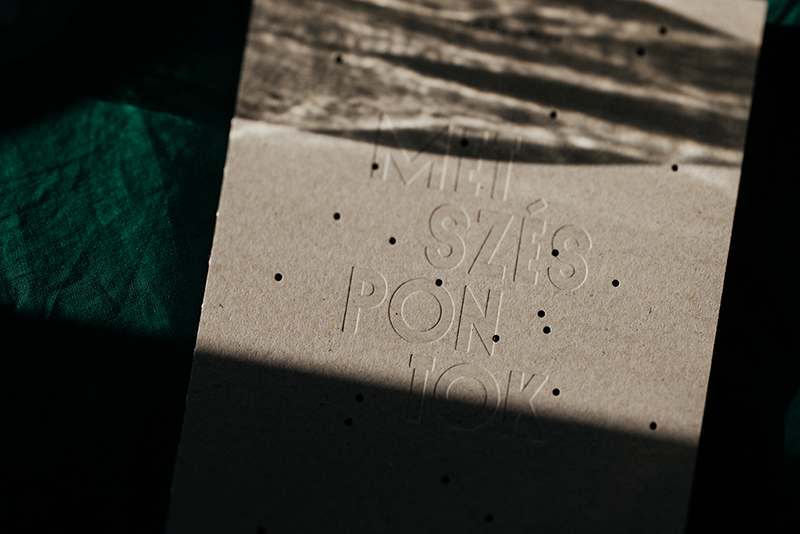 Wanting to replicate the warm mood images and photography by Török-Bognár, it was understood by the designer how important it was to not choose paper with a cold tone, but rather a natural white shade. The decision to use Pergraphica Classic Rough 120gsm – paper exclusively available by Europapier –  turned out perfect for contrast, as with it both the dark and light tones came off rich in detail and enjoyable to the reader. 
The cover was not given any surface treatment, as the aim was to create a very natural effect. And although this makes the book itself more fragile, the natural exterior gives a nice frame to the very colorful interior. The front and back covers are made from 100% recycled material, 2 mm Eska® Board in natural grey.