The "Franciaudvaros bérházak Budapesten" (Buildings with cour d'honneur in Budapest in eng.) title is the result of thorough, years-long research into the city's deep architectural history. With the book, readers have an opportunity to explore a lesser-known chapter of the history of the Hungarian capital's architecture through its extensive 430 pages, accompanied by spectacular imagery. The book is not just the first publication of art historian Melinda Mártonffy, it is also the first volume published by the publishing company established by her under the name ARTEM/BOOKS.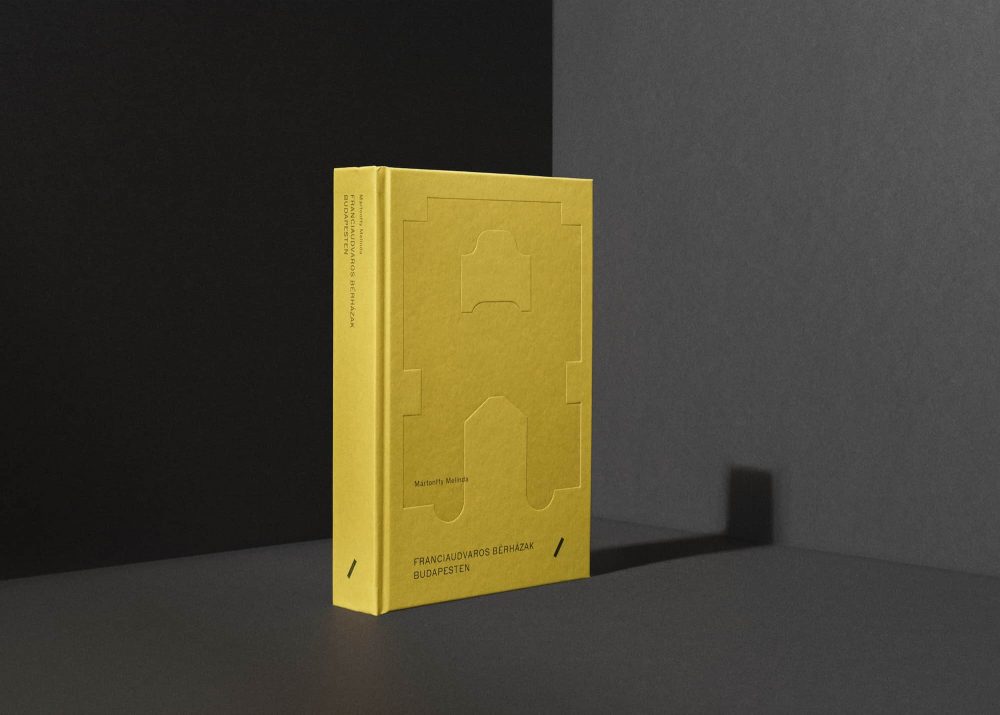 Exploring the scene and scale of the buildings with French yards in Budapest, a topic no one had done before
The "Franciaudvaros bérházak Budapesten" book gives a detailed overview of the evolution and history of the cour d'honneur buildings in Budapest, about the forerunners of this style abroad, the floorplan systems, tenement houses with special morphology (including joint courtyards and composed courtyards), the renewal of the type between the two world wars, as well as the architects who designed these houses and the relationships between them.
A book split into two halves, printed on Pergraphica® Classic Rough, chosen for high quality, durability, and ageless character
The first part of the book focuses on the history of the cities architecture and is illustrated by beautiful archive photos and original drawings. Showcasing the readers the difference between traditional tenement houses built on the entire street front and their peers featuring forecourts for themselves. The book's layout and visual identity are designed by an up-and-coming, young, talented Hungarian designer Anna Bárdy. The publishers and Bárdy's aim were to create a contemporary design with a fresh outlook and feel. Pergraphica® Classic Rough 120 gsm – paper exclusively available at Europapier Group, was specifically chosen for its high quality, durability, and agelessness as a material. Mirroring the value of the topic at hand.
In the second part of the book, the most exciting buildings in Budapest with cour d'honneur are presented. Each building is showcased through Schmal Fülöp's gorgeous photos, along with brief commentaries that are spiced up with colorful stories related to the houses. One of the most important parts of the author's research is in the appendix: the list collecting all the buildings in Budapest with this type of forecourt, published with the relevant data. Finally, the author compiled nine recommended walking routes so that those interested, can visit these buildings and admire them in person in the framework of thematic walks.
You can purchase the Franciaudvaros bérházak Budapesten here.