"Now this is not the end. It is not even the beginning of the end. But it is, perhaps, the end of the beginning." – was letterpressed on these retro-like invitation cards designed by the well-known Viennese Atelier Karasinski. This kind of amazing designs proof that digital will never replace the personal feeling quality paper can provide!
Atelier Karasinski is a Viennese creative agency run by Laura Karasinski, a talented young designer. After being in business less than 2 years, Atelier Karasinski has built itself a great reputation as a young, modern, contemporary agency with a fresh touch. Their diverse roster of clients includes known brands such as Ströck Brot Bakery, Red Bull, Sony & Warner Music Entertainment, Albertina Passage and many many more ranging from renowned companies to smaller club venues.
Browsing through their latest work, something really caught my eye. Among the dozens of incredible projects they've done, I saw a striking invitation card designed in a fun retro style with red, white and blue coloring. It was done for Phillip Sulke, the founder of Shopikon, who relocated from Vienna to New York City at the beginning of the year. The theme was chosen according to the event, and the whole style was kept classy and colorful. The beautiful letterpress cards were printed on Munken 600 gsm by the skilled printers at Herz&Co, whom we've interviewed last year.
And as if the cards weren't impressive enough on their own, they were sent in matching envelopes, each hand-written to give them the final personal touch.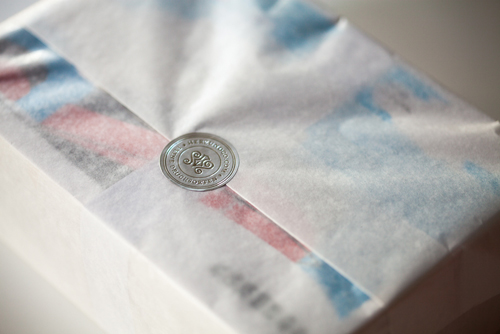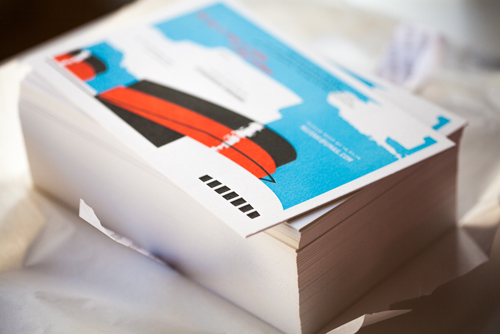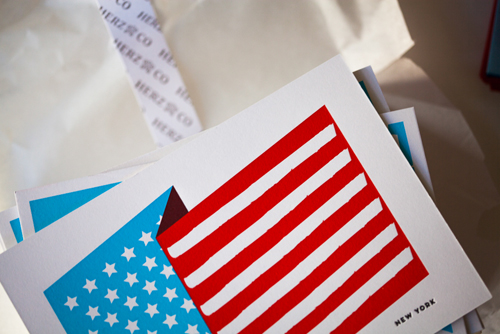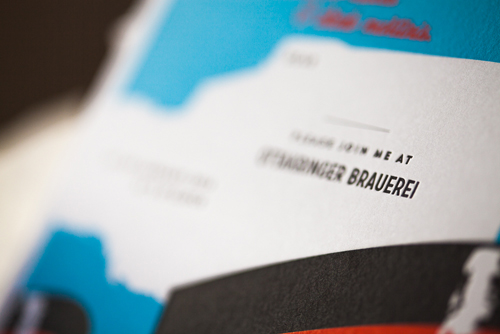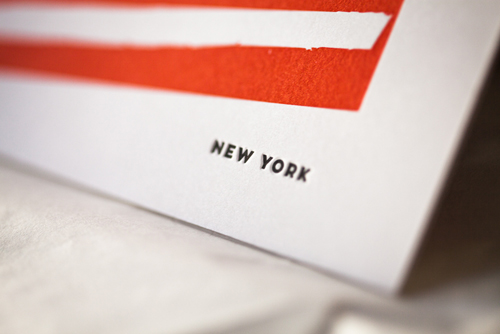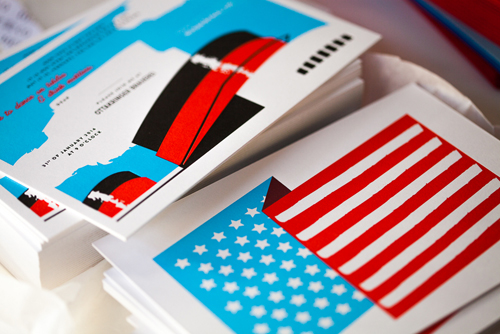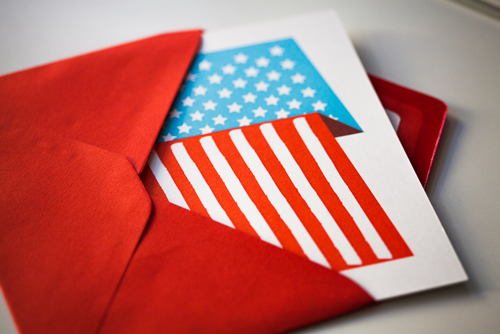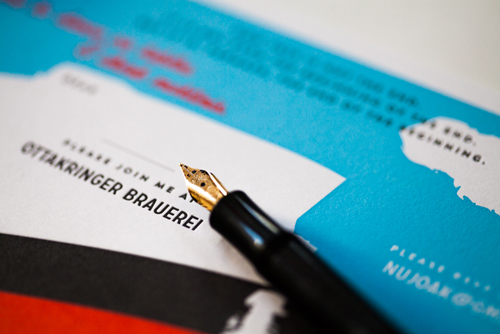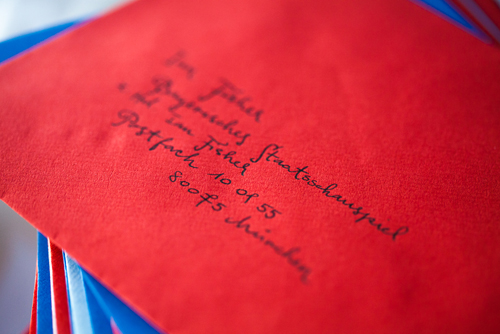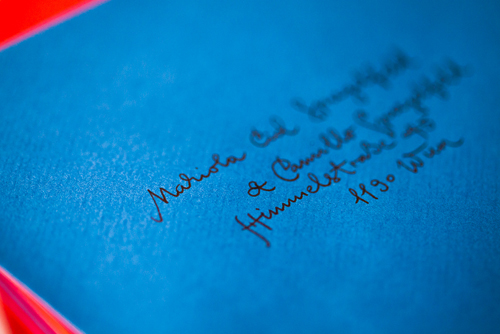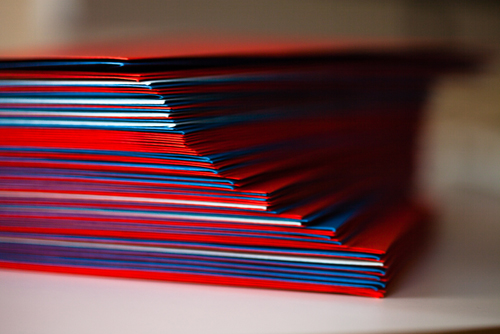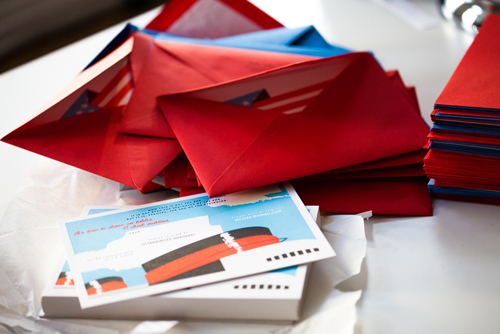 Photos © Atelier Karasinski