We love the slogan "In these times, being the best is simply not enough"  Zweitbester, located in the 4th district of Vienna, is a modern watering hole for the locals, with a few unique characteristics. The place is usually packed with young and creative types and offers high-quality food as well as drinks. Making it the perfect spot for any occasion!

Since it's opening in 2012, Zweitbester has had a steady climb up to be one of the best hang out spots in the trendy area of Freihausvirtel near Naschmarkt, which is a home for numerous bars, galleries and designer shops. The modern yet unique interior designed by Driendl architects goes well with the simple and upscale menu, but the excellent service and laid back atmosphere are the things that bring the people in.
At first glance, the interior of the place doesn't differ much from the usual spots around the area, but at a closer inspection offers much much more than the average trendy bar. We love the rugged and bare brick walls and concrete floors, which are something of a must for a cool bar in the city, but Zweitbester has something that the other places don't have. And that is character. Maybe it comes from the changing art work that is exhibited on the walls, the unisex bright blue toilets which hosts concerts on a regular phases or the food that is sometimes cooked by DJ's, grandmothers or visiting chefs. But it's all of the above. All these innovative and sometimes weird aspects makes the place special, and definitely worth a visit.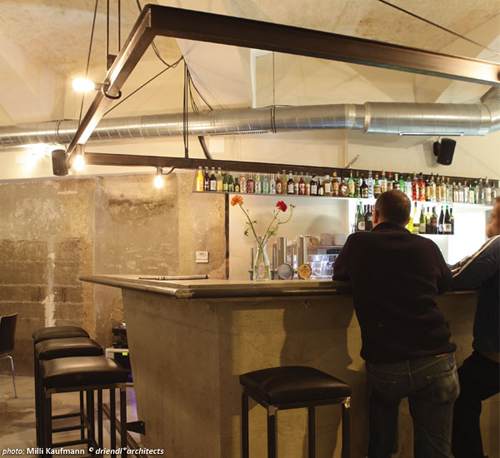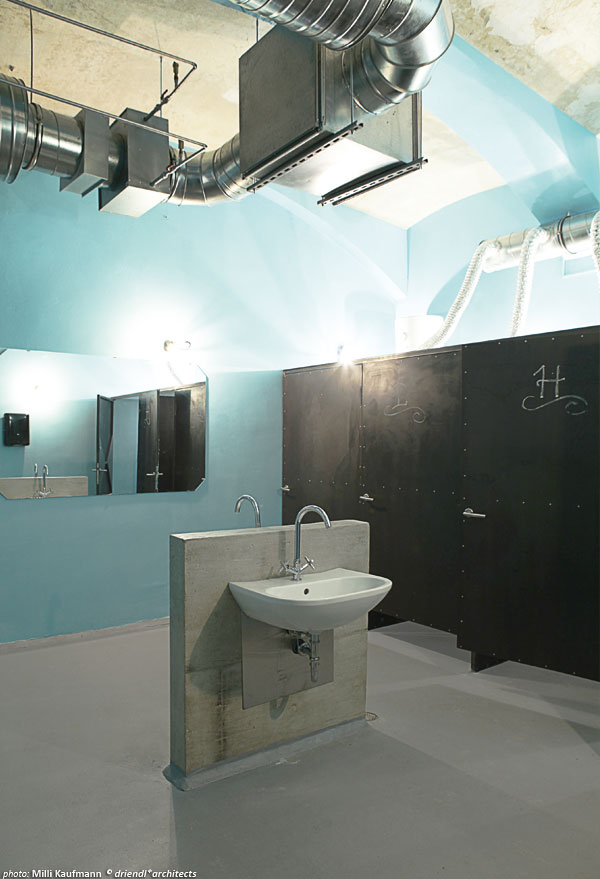 Interior by Driendl architects
The food served at Zweitbester is nothing close to basic bar food, as the menu lists such cuisines as spinach risotto, smoked trout and créme brulée, but with very affordable pricing. Of course, there is the classic cheeseburger, but before playing it safe, we can honestly say we can recommend everything on the list. They also have a brunch buffet on the weekend, which includes a wide selection of dishes, with great music played by the DJ's. Make sure to check their facebook page for any special dishes of the day, because more often than not, they have something special going on!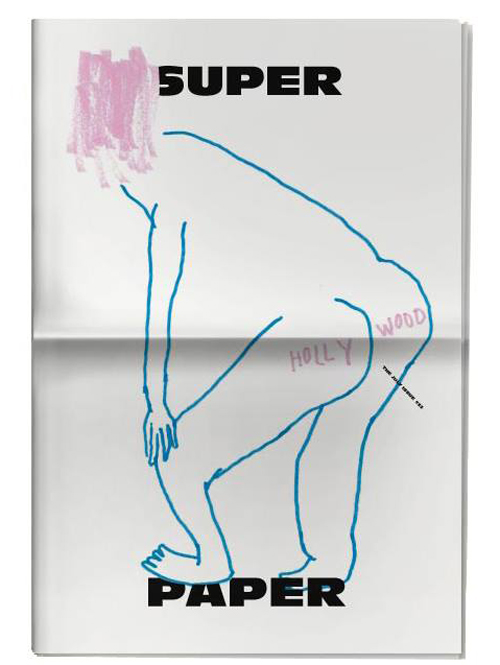 Jan Robert Duenweller
The place has so much going on at the same time, it's hard to figure out how they manage it all. But somehow it all works. The interior doubles as a gallery space, with changing artworks on the walls. On 16th of September, next monday, Jan Robert Duenweller will open an exhibition showcasing his illustration work. Go check out his work, while enjoying a tasty dinner and a drink in a relaxed and cool atmosphere.
Zweitbester
Heumühlgasse 2
1040 Wien
photo source: Driendl architects & Zweitbester