Inspired by yesterdays calendar trends, I thought making an Advent Calendar DIY would be fitting. Sunday, the first day of December, is when the yearly countdown to Christmas starts. I wanted to make something simple yet colorful, a design that blends into out home interior. After seeing many different versions of  paper collage calendars, I tried out my own. The result is a cute paper Christmas tree with a small triangle envelope for each day.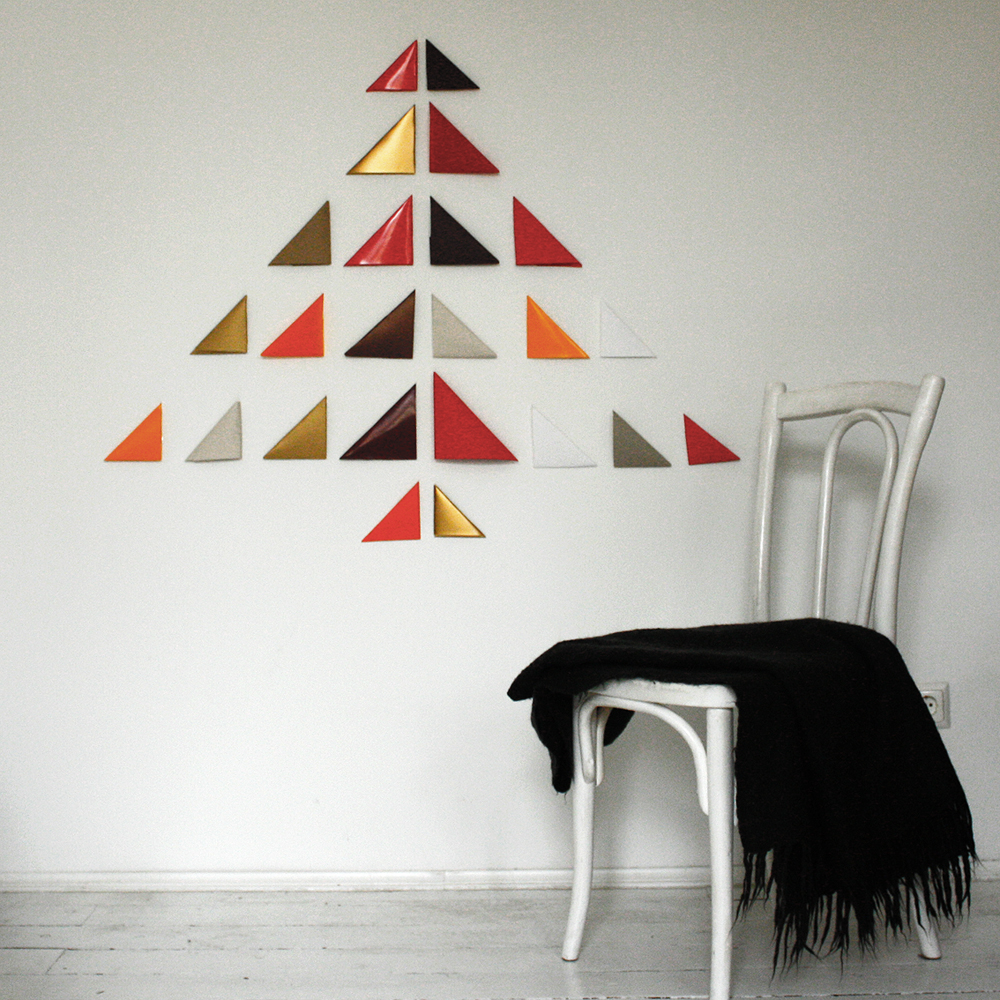 Advent calendars come in many shapes and sizes, and if you are looking for something else than the usual chocolate filled cardboard classic from the supermarket, this DIY is for you.  I wanted to combine the geometric trend with christmas colors – red, orange, brown, gold and white. By using different 250 gsm papers available at Europapier, from metallic and shiny or matt (Bindakote, Galaxy Metallic), to smooth (IQ color, SH Recycling) and textured (Via Felt and Color Style leather) you get a more interesting and lasting result. I also wanted to try out a monochrome or one colored version, but this time I opted to use a bit more color than usual. It turned out pretty nice, right?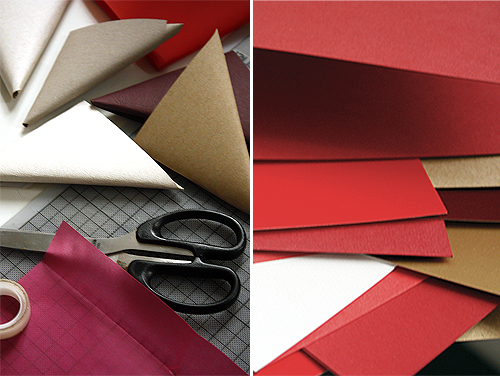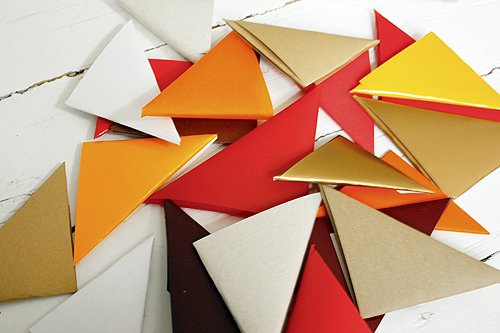 Making of the calendar takes you about an hour from start to finish. You need about 12 A4 papers, I made two triangles out of each one. Cut the papers in half, place the small prize, present or christmas note inside, fold it like the instructions show below and close with glue or a small piece of tape. After making 24 of these little packages, you attach them to the wall with tape or blue sticker. Remember to number each triangle so who ever they are for, knows which one to open on what day.

Such a simple calendar to do, and the fun part for the kids is that you can re-arrange the triangles, forming what ever you can imagine out of them. I opted for the classic shape of a Christmas tree, as it's quite easy to do out of triangles, and to be honest, is not too obviously Christmas related (if you know what I mean). But remember to have fun with it. Use different papers, different sizes and if the presents inside a larger, make sure to use bigger papers. Actually, the bigger the triangles are, the more three dimensional the tree is. Why not build a big one, to match the actual one!