Eibatova Karina, or better known as Eika, is an incredibly talented illustrator. The Russian born and Vienna based artist specializes in drawing, illustration, murals, video art, calligraphy, and typography, and it was her talent in the latter that caught our eye. The whimsical hand-drawn typography project "Life in the Alphabet" is just magically wonderful!
Eika is a very versatile artist who balances a traditional approach with surreal explorations of an extremely wide range of topics. She draws inspiration from nature, peace and love, often incorporating visual references to earth and space. One of her most recognizable motives is the surreal version of flowers and plants, shown in psychedelic scenes. She's equally good in working black & white than she is with color.
In the "Life in the Alphabet" project she only worked with pencil, filling up one sketchbook with each letter of the alphabet. Each letter is represented in a natural form and appearance, almost showing how something alive has turned into a letter and stood still for a moment. She uses a lot of symbolism and abstract forms, having only one human in the whole range of letters – a woman in space.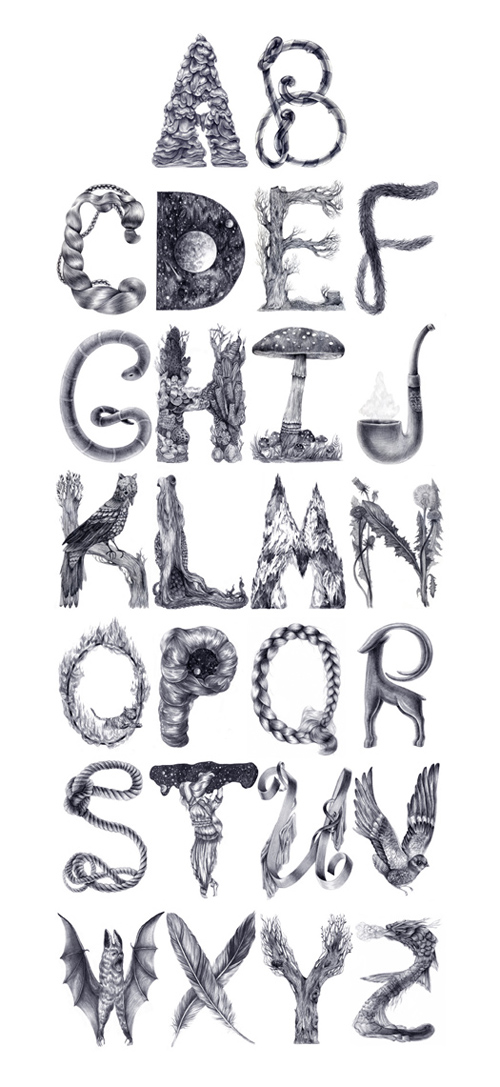 Born and grown in Leningrad, Russia, Eika studied fine art education in Sweden and contemporary art in Moscow. Since 2011 she's been at the media art class in the Akademie der Bildenden Künst here in Vienna. Besides her personal art works being published in several magazines and books, she works as part of the Dopludo collective which works internationally – from Sydney to Barcelona.
See below the details which have gone into each hand drawn illustration, letter by letter. Our favorite letters are, of course, D & P, which are both connected to the moon and the starry sky. We will definitely keep an eye on her, and what she will come up with next. Just amazing, amazing work! Also, make sure to have a look at her online portfolio here.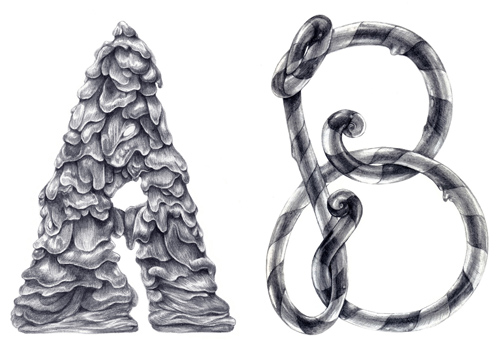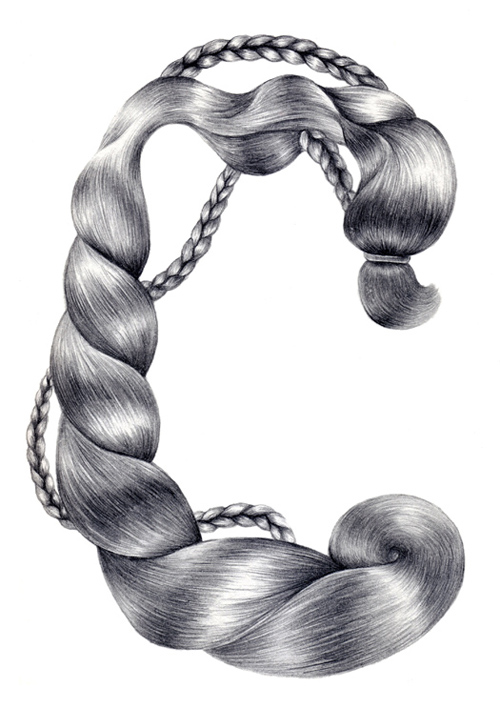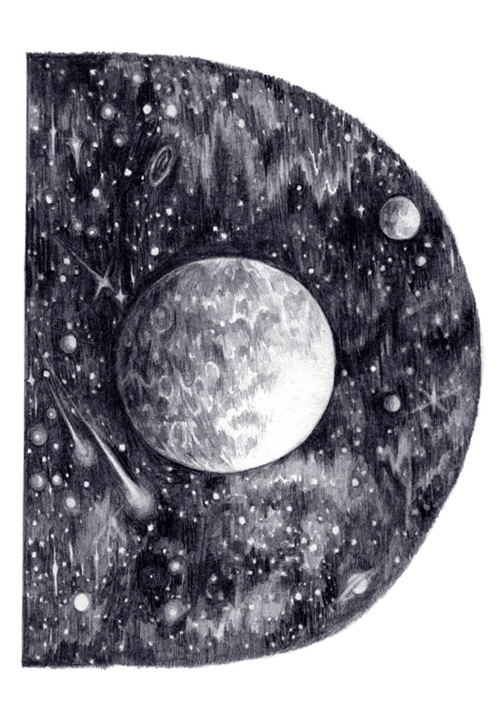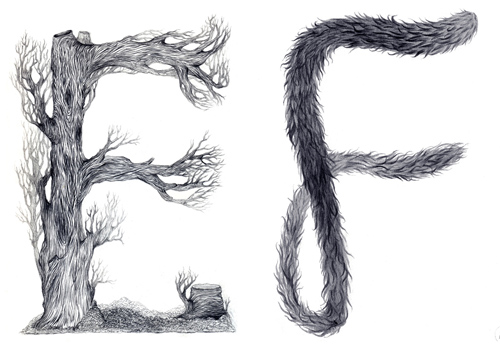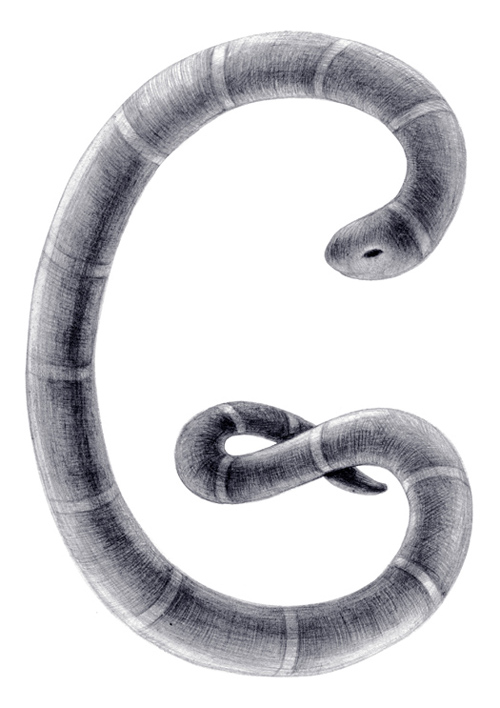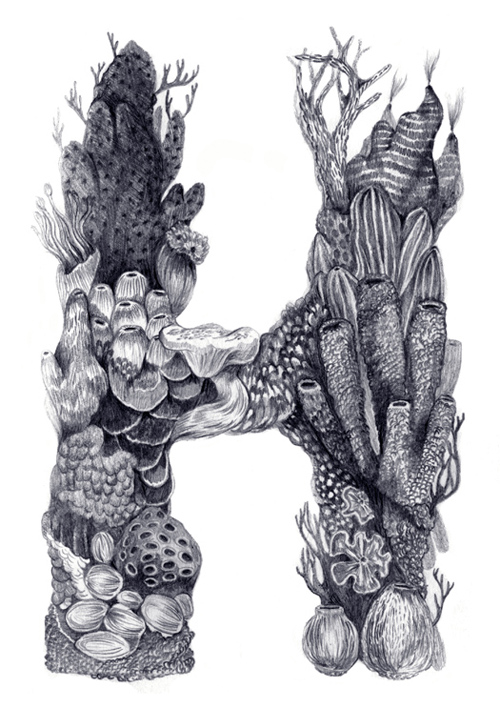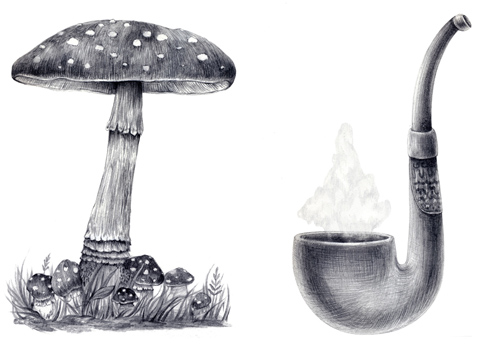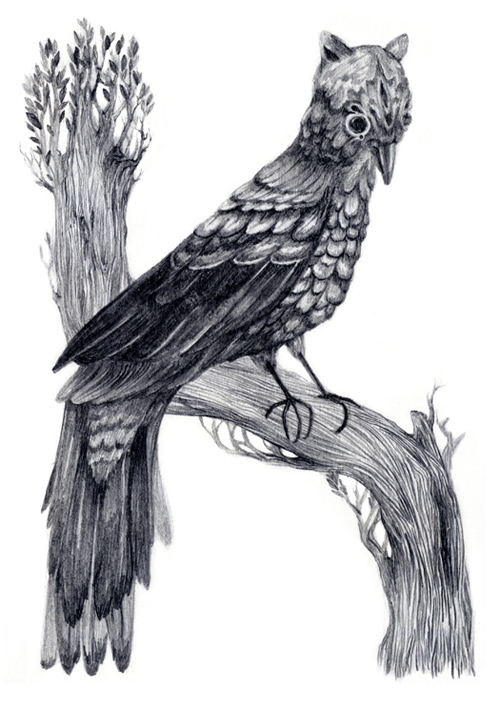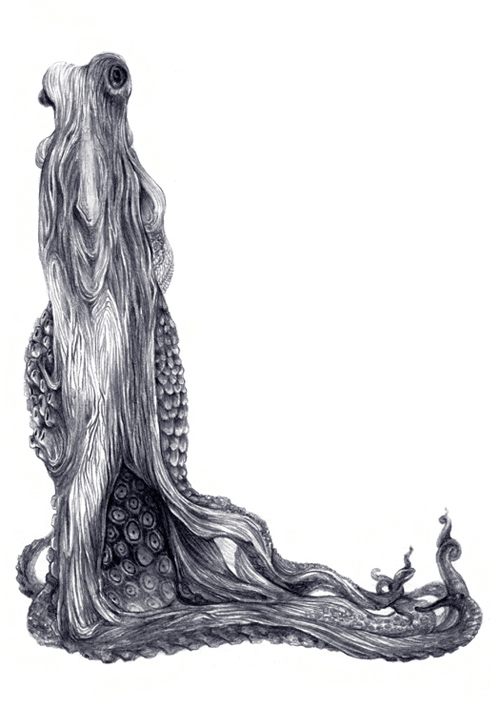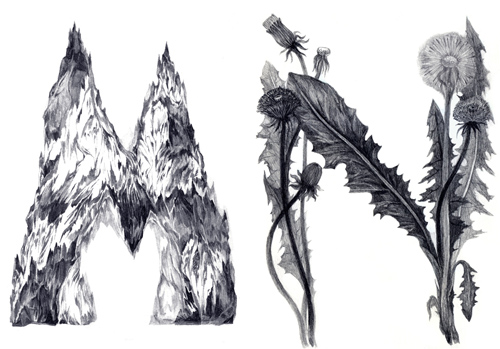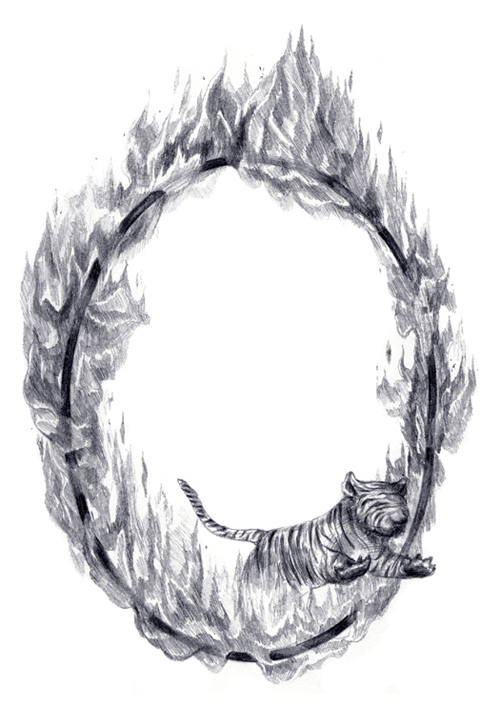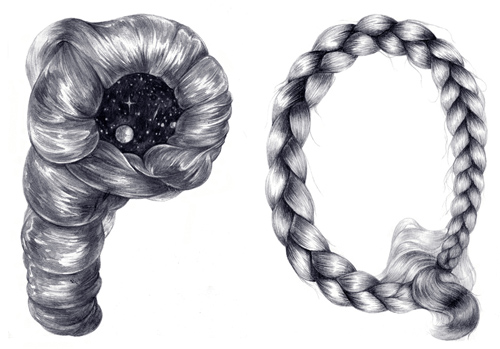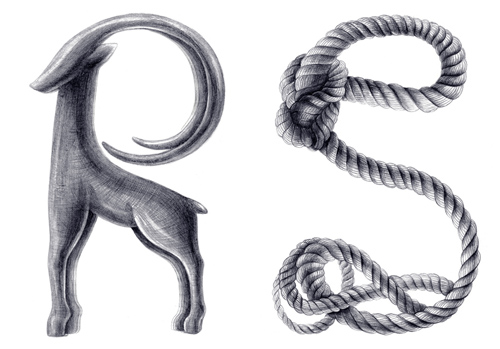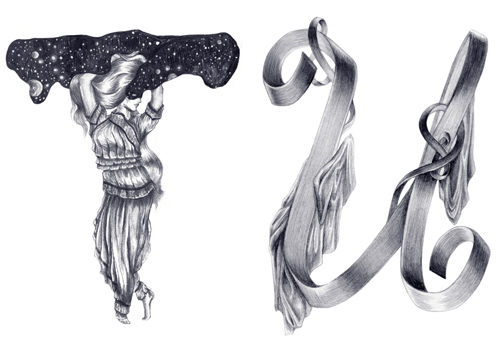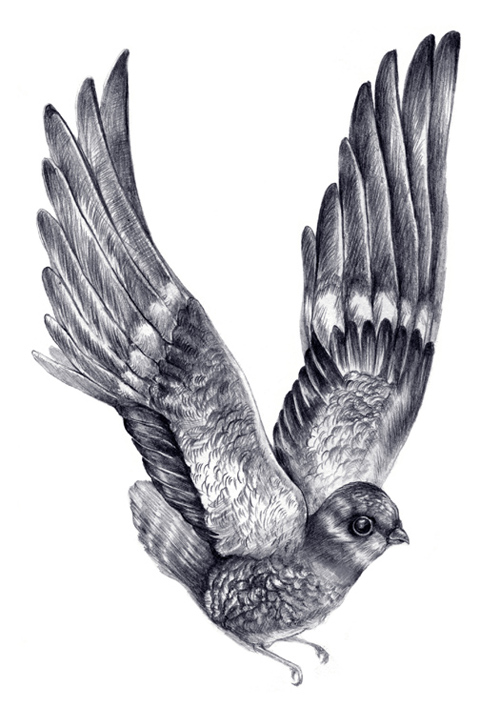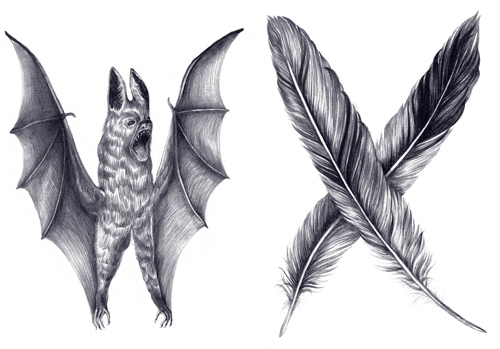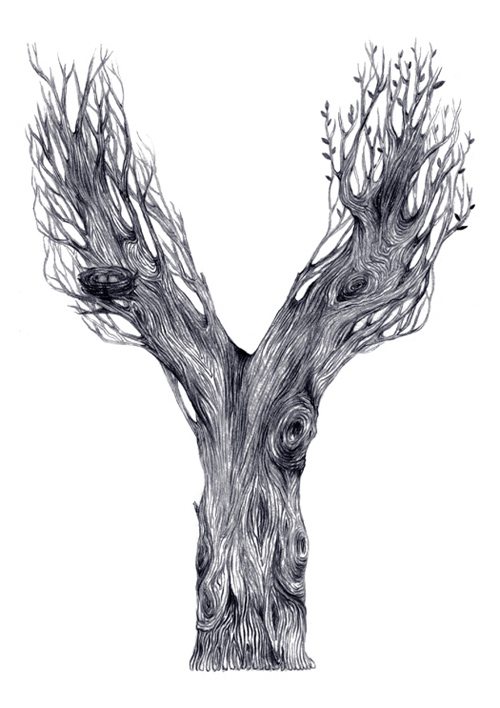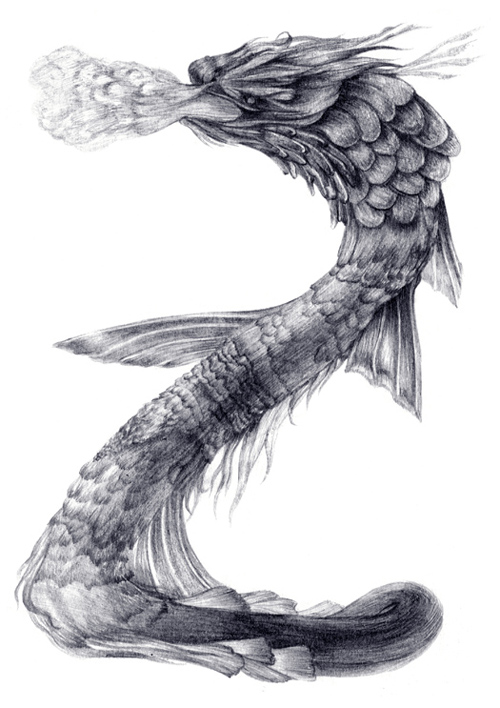 The whole font set is on sale here, but be aware, this is not a keyable font, the letters are raster images or vector files. Each letterform or shape will need to be hand set and composed.
Images © Ei Ka