Here are ten great examples of incredible paper artists from Europe you should know. They bend and push the limits and expectations of a simple medium, with seemingly endless imagination and abilities to bring those ideas to life. Their work is intricate, sophisticated, deliberate and comes from passion and love for paper, whether they work with origami, sculptures, laser-cut or animation. Inspiring as well as exhilarating.
But these ten are only a few from a bunch of creatives worth mentioning. So if you happen to be a paper artist and would like to be featured on Design&Paper, please consider submitting your work!
With a name almost as long as her list of clients, Agnes Cecilia Fideli Siri Charlotte Sundqvist is a Swedish illustrator and graphic designer turned paper artist extraordinaire. From Stockholm to Seoul her paperwork is anything but boring – just ask French fashion house, Louis Vuitton.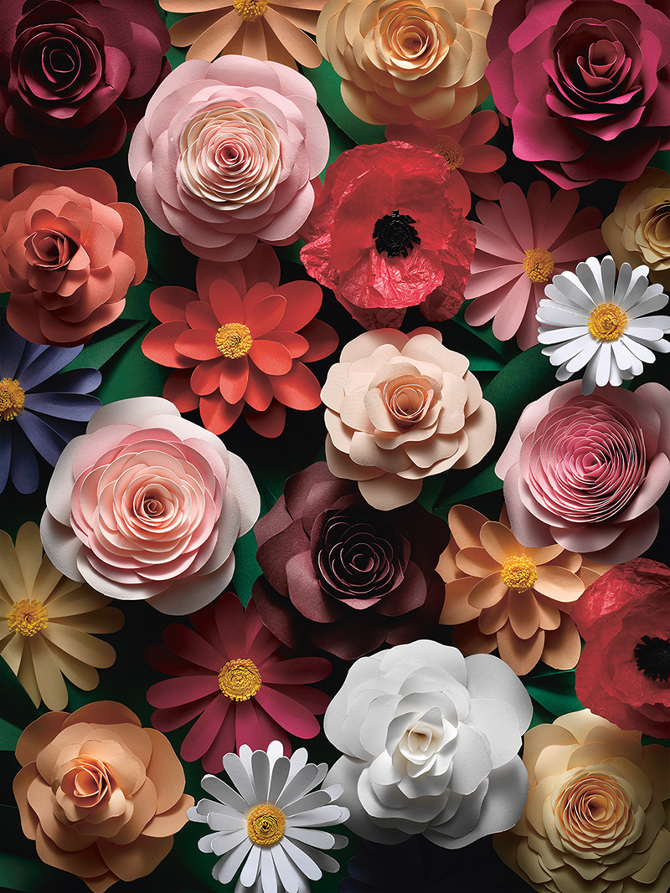 Helen Musselwhite, a UK based artist takes inspiration from nature, especially the English countryside which she holds very dear to her. Her colorful, highly individual and cheerful works bring a smile on anybody's face.
Artist Zoe Bradley discovered her love of paper while making experimental hand pleated showpieces for the Japanese fashion designer Michiko Koshino's in 2005. The artist career in fashion seemed promising, yet it was using paper as a material that proved to be a pivotal moment in her career. It was the first step into dreaming up the intriguing paper sculptures for which she is now best known.
Zim&Zou are two French artists, based in Nancy. The duo is composed of Lucie Thomas and Thibault Zimmerman. They studied graphic design together but later decided to focus on installations using handcrafted objects made out of tangible materials such as paper, wood, thread, etc… rolling away from digital design. Anchored in craftsmanship, they create all the elements composing their installations by hand, from drawing to cutting and assembling.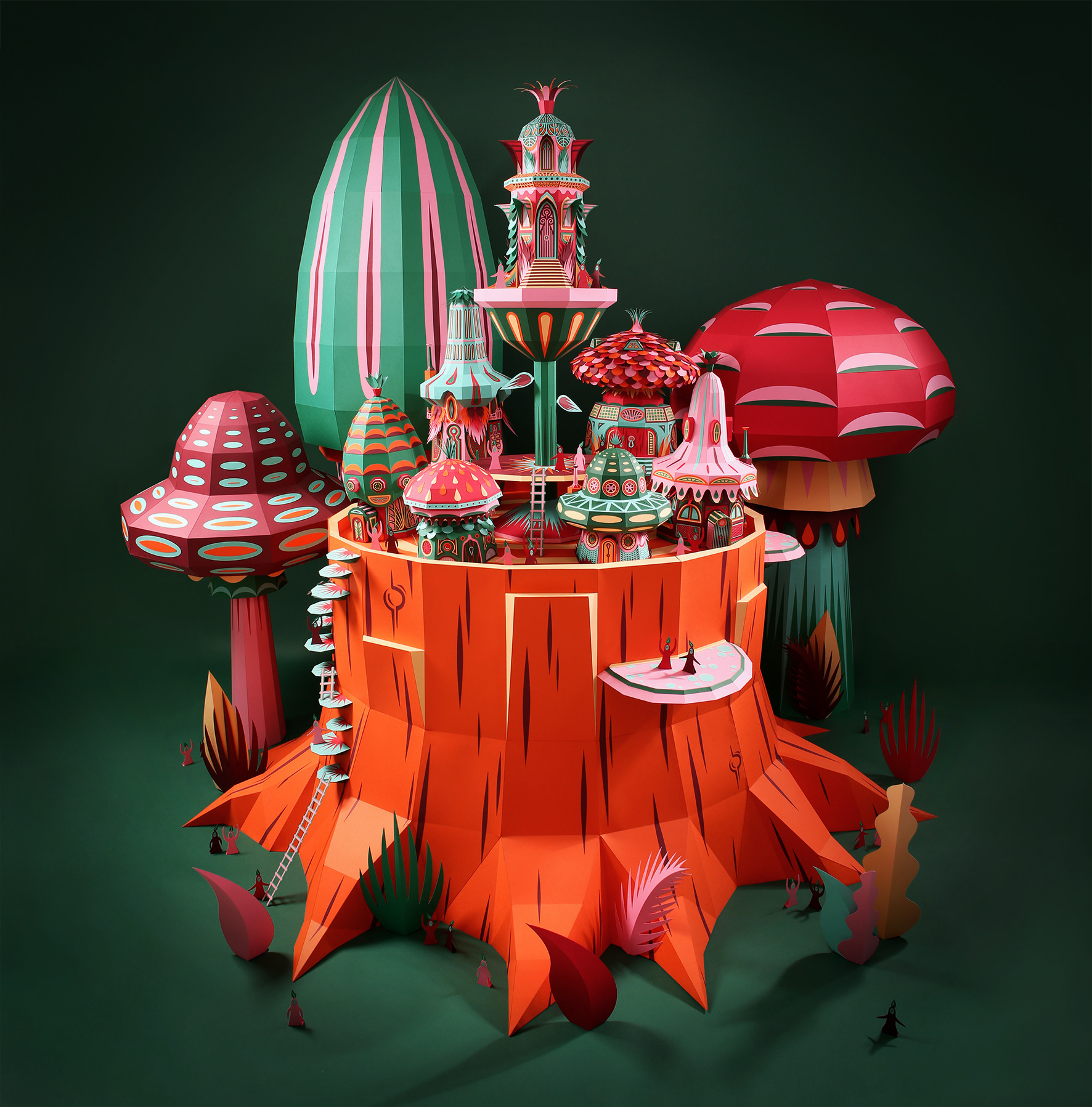 Growing up thinking she would become a sculptor, Naomi worked with paper as a construction material. Over the years the paper itself became the focus. Her work has a very three three-dimensional quality: she cuts, folds and weaves it by hand. Inspired by museum visits, colorful textiles and ceramics and the small corners of the world she visits.
After studying architecture in Venezuela and Barcelona, Raya decided to drop out of school and focus on what he does best and loves most: paper art. He has created stop-motion videos, commissioned pieces and sculptures, worked with brands like Camper and DOIY and is currently working on new exhibitions. Influenced by his strong background in architecture, love of nature and it's intricate patterns.
Maud Vantours, graduate from the Parisian school Duperré, lives, and works in Paris. Color, material, and patterns have an important place in her work, like paper, which became her favorite material. She sculpts it in 3D layer after layer, by superimposing paper and colors to create inspired patterns in volume. Maud's work transforms a simple material into a work of art. Her design creations are original graphics of multicolored and dreamlike landscapes.
Aline Houdé-Diebolt is a French artist living and working in Paris. She studied fashion and textile design in France and then went to the Art & Design Technology Institute of Suzhou, China to study calligraphy, screen printing, and paper art. She is specialized in paper art and set design, working for the luxury industry, fashion, and advertising.
Ollanski – an award-winning paper engineer, art director, creative director, director and illustrator based in Berlin. He has created hand-crafted paper objects for photographic and animated advertising campaigns of iconic brands like Ferrero, PlayStation, and Pepsi.
French artist and paper designer Mlle Hipolyte creates colorful hand-cut paper installations. His artwork often uses layers and vibrant colors as well as precisely crafted kirigami animal figures.