Whether you're planning a wedding, a birthday bash, a corporate event, or an elaborate dinner party, place cards add that je ne sais quoi that'll help you make your event the highlight of the season. Place cards are not only extremely functional when it comes to organizing and planning the reception seating and helping the guests find their place, but they add a special touch to the decor that signals the effort and thought that you've put into the event – making your guests feel extra welcome and wanted.
Originally back in the 18th century, place cards were the way to announce arriving guests according to their rank in society and prevent guests from mixing up the proper order of entrance, while also serving the function of identification to those who may otherwise be unknown to one another. This idea of not only serving to signal where you sit but to act as a "cheat sheet" of those next to you, still comes in handy today. As at larger events, respective guests might not always be priorly familiar with each other, they can use the place cards to identify the person sitting next to them easier.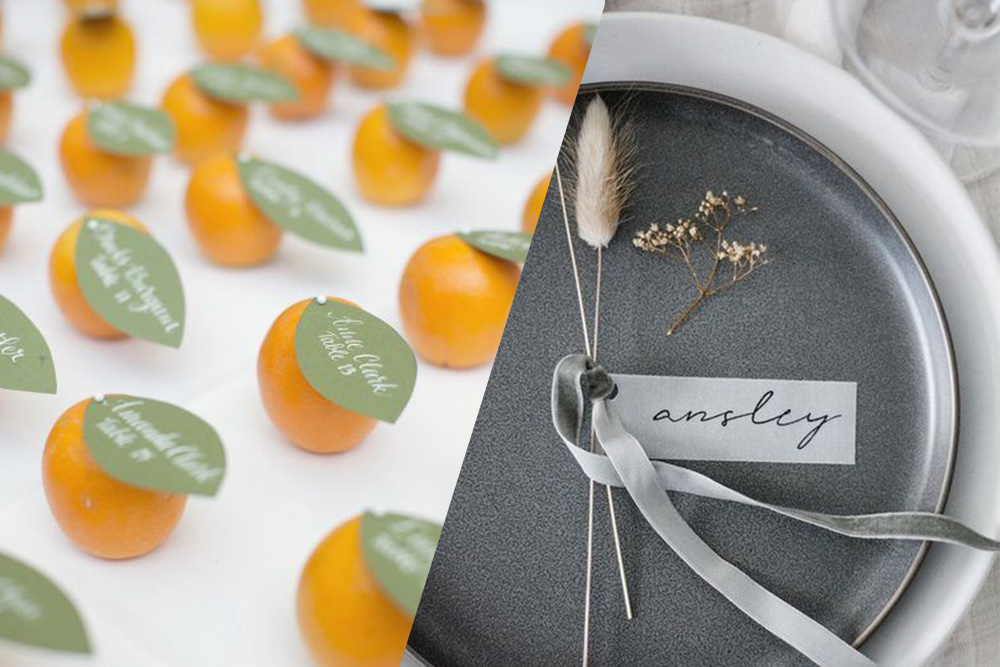 40 beautiful and unique party place card design ideas your guests will remember and cherish
While theme weddings and decorative parties are growing in popularity, it's common for the place cards to match the overall design style of the event. Think gilded hand lettering for an elegant, traditional wedding, letterpress printed for a more contemporary style event, or green leaves, real flowers, or sea shells for a garden or beach party. From the millions of ideas and styles to choose from, so we've gathered together a list of some of the most inspiring place card design ideas we've come across. 
For more inspiration read our previous articles Wedding Stationery Trends Of The Season and 10 Inspiring Wedding Stationery Trends.