You don't need to be a DIY expert or a professional builder to spice up your life and have a little fun with crafting. It's perfect for relaxing or having a break from your day-to-day hustle, or something to enjoy with your kids and have some family quality time together – all while creating something beautiful for yourself or your home.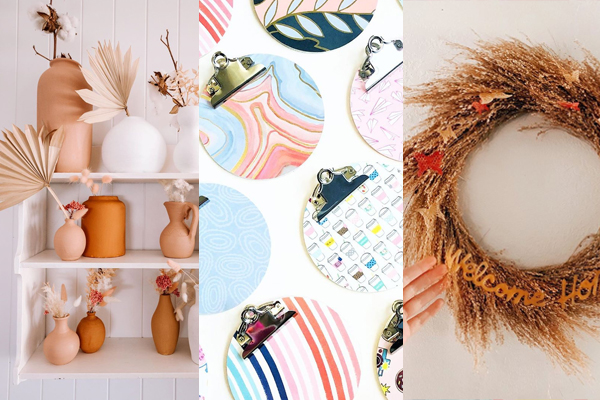 Instagram is full of inspiring creatives, crafters, and DIYers with resourceful and artful projects for you to try
We share daily design and paper inspiration at our @designandpaper account (if you don't follow us yet, what are you waiting for?), and among the branding, packaging, and paper art, we occasionally dip our own toes into the vast world of paper DIYs. But as we're in no means the most talented when it comes to the scissor and glue game, we scoured Instagram and found the best Crafter and DIYer Instagram accounts to follow for crafting inspiration. A curated list of forty-two inspiring and resourceful creative minds that create incredible designs, home-renovations, decorations, games, and so much more – by turning imagination to rainbow-colored reality!
Make sure to click your way over to your favorite Crafters & DIYers' profile (@name) and follow them for more inspiration!
Check our our curated list of creative crafters and DIYers to follow on Instagram, for you to be inspired by and get crafty with!
We very much appreciate everyone who tags us or sends us their work, so if you are a crafter or DIYer (or paper artist, designer, of any kind of creative) or know someone that you feel like is missing from the list below – leave us a comment or slide into our DMs. There's always a good chance you'll find your work in our next Who to Follow on Instagram article.
Check out the previous parts of the Who to Follow on Instagram series: 48 Talented Lettering Artists to Follow on Instagram, 64 Brilliant Paper Artists to Follow on Instagram, 46 Inspiring Female Illustrators to Follow on Instagram.