Zotter is a producer of delicious and extravagant fair trade chocolate in Styria, Austria. Last week we posted about their innovate Mi-Xing bar with its personalized packaging design. For all those among you with a sweet tooth a visit to the Zotter factory in Riegersburg is a great idea. You cannot only peek behind the scenes of the production but also eat as much chocolate as you want.
In 1999 Josef Zotter opened his organic chocolate factory, where he produces "individual chocolate for individual people". His products include chocolate with exotic or unusual ingredients such as Bird's Eye Chili, Pumpkin Seeds or Bacon Bits in all kinds of forms – from classic bars to chocolate light bulbs and jewelry – as well as drinking-chocolate.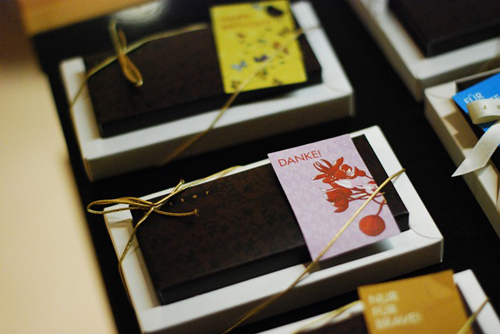 On our visit to the factory, also called Schoko-Laden-Theater, we learned about Zotter's fair trade philosophy and could observe the whole production from the bean to the ready-made bar. Along the production line you get the chance to test different ingredients such as freshly roasted cocoa beans and chocolate variations such as rose and basil chocolate. At the end you can taste all the different chocolates Zotter offers and eat as much as you can (!), there is even a chocolate fountain.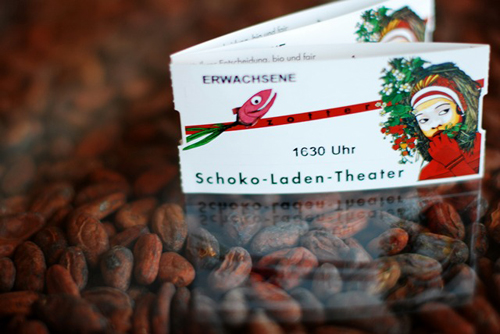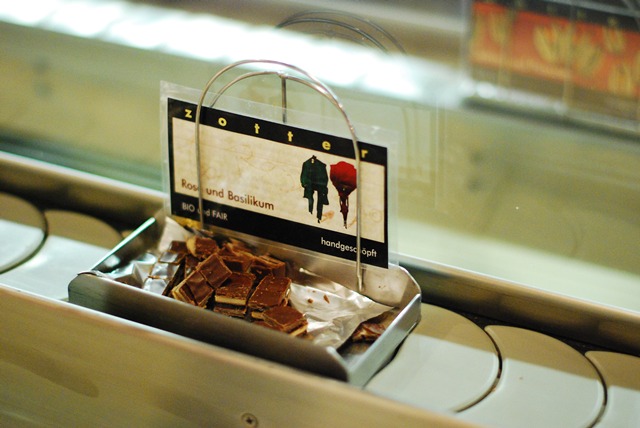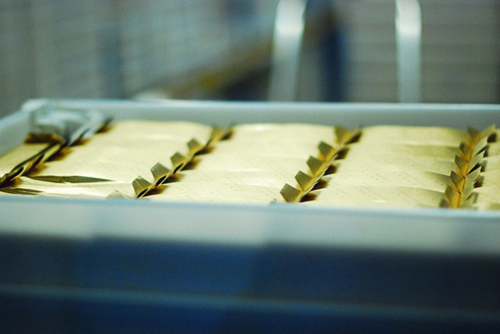 The best part for us was definitely the drinking-chocolate experience: you pick a chocolate bar you like, immerse it into a glass of hot milk and violà you created your own delicious hot chocolate.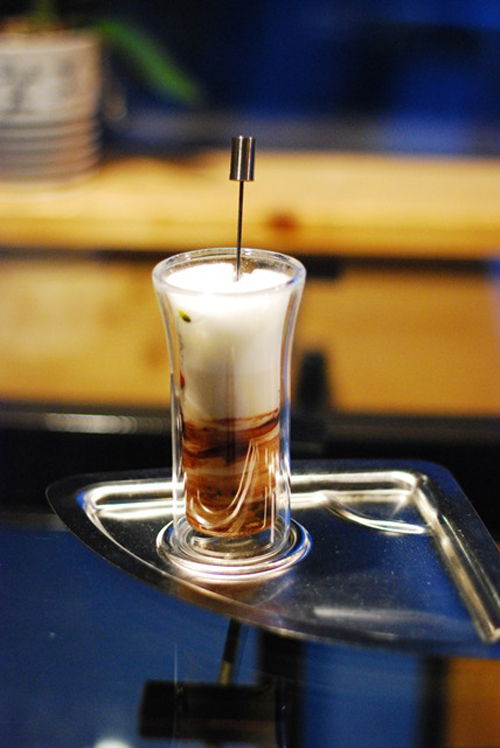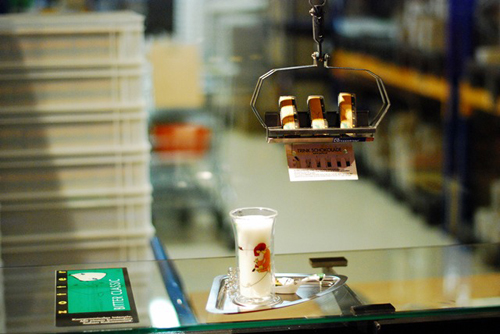 The factory also has a lot to offer for packaging and design enthusiasts as Zotter places great importance on original design and product presentation.