Yokohama, Japan-born artist Ayumi Shibata creates beautiful paper landscapes that she built from layers upon layers of white paper. Inspired by nature, and working within the cultural framework of "Kami", a word meaning "god", "divinity", or "spirit" – but also "paper" – Shibata used traditional Japanese paper cutting to bring attention to the delicate relationship we as humans have with the environment. Within her work, she wants to create "a discussion about how we relate and care about the world we are given".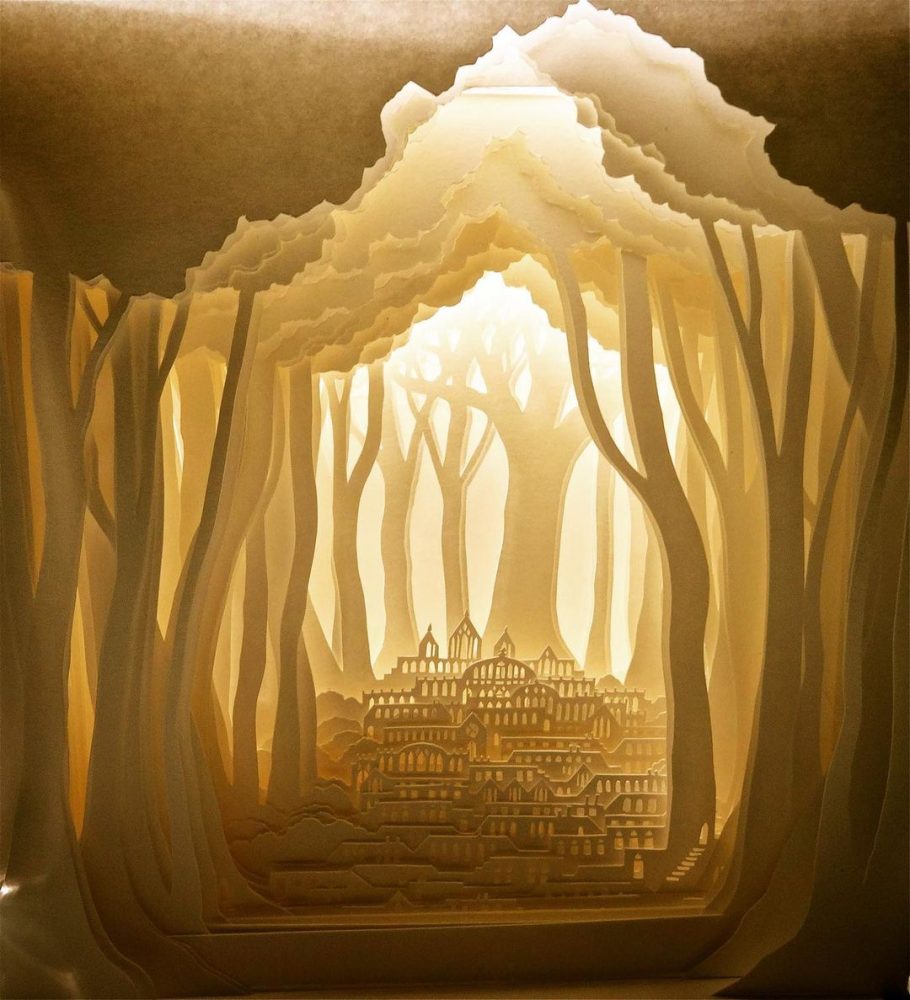 Shibata is known for her multilayered paper landscapes that are full of intricate details that capture a very unique ethereal atmosphere, which she builds by playing with lights, shadows, and textures.
Her work ranges from miniature to large-scale, immersive installations, which all repeatedly feature details such as beautiful cities, cave-like forests, eutrophic greenery, and swirling seas and skies. All things that the artist "hopes and believes the future of the planet could look like". 
Building a future where humans and natural forms exist in peace and harmony, and the material world meets the invisible one
With her dream-like landscapes, Shibata aims to depict and envision a future where humans and natural forms exist in peace and harmony. She has previously explained how her work has both the "Yin and Yang" elements. Paper represents Yin, the material, and the ways the work plays with light correlate to Yang, the invisible world. "The light represents spirit and life, how the sun rises and breathes life into the world," she explains. "I believe my pieces are a place to observe the material world and the invisible one."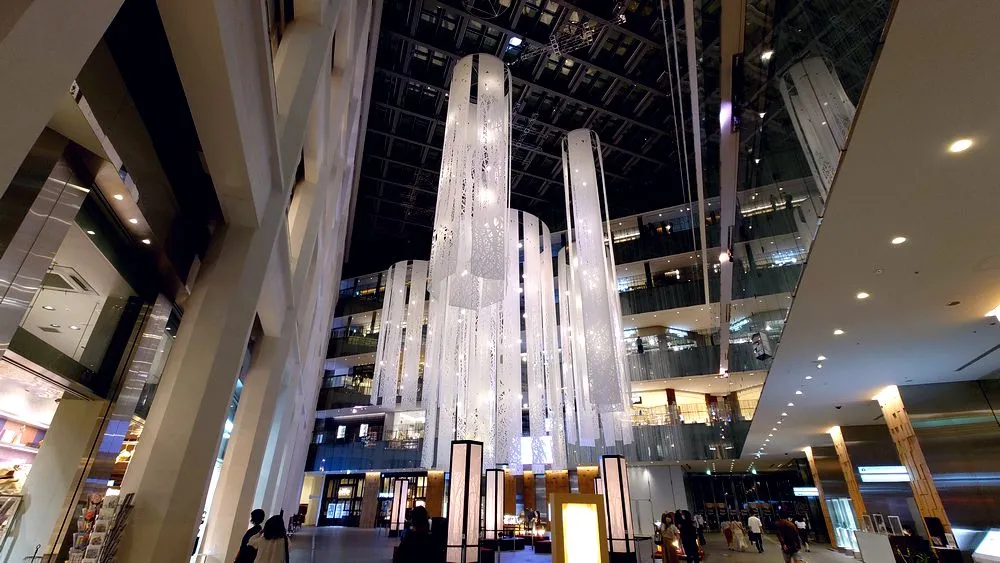 Ayumi Shibata's first public artwork takes over the KITTE Marunouchi department store
Currently, Shibata's first-ever public art piece, and possibly the largest, is on show at the KITTE Marunouchi department store in Tokyo. The large-scale cutout art installation consists of five cylindrical-shaped pieces that cover an area bigger than two tennis courts. With about 14 meters in length and over 6 meters in diameter, the installation is suspended by strings from the ceiling. To view more of the artist's work, visit her Instagram or website.