Charles Young, an Edinburgh, Scotland-based paper artist and stop-motion animator has been working on a unique project based on Japanese artist Sanzo Wada's Dictionary of Colour Combinations. The project that began in May 2020 uses the Dictionary of Colour Combinations as inspiration to introduce color to the artist's work – for the first time ever!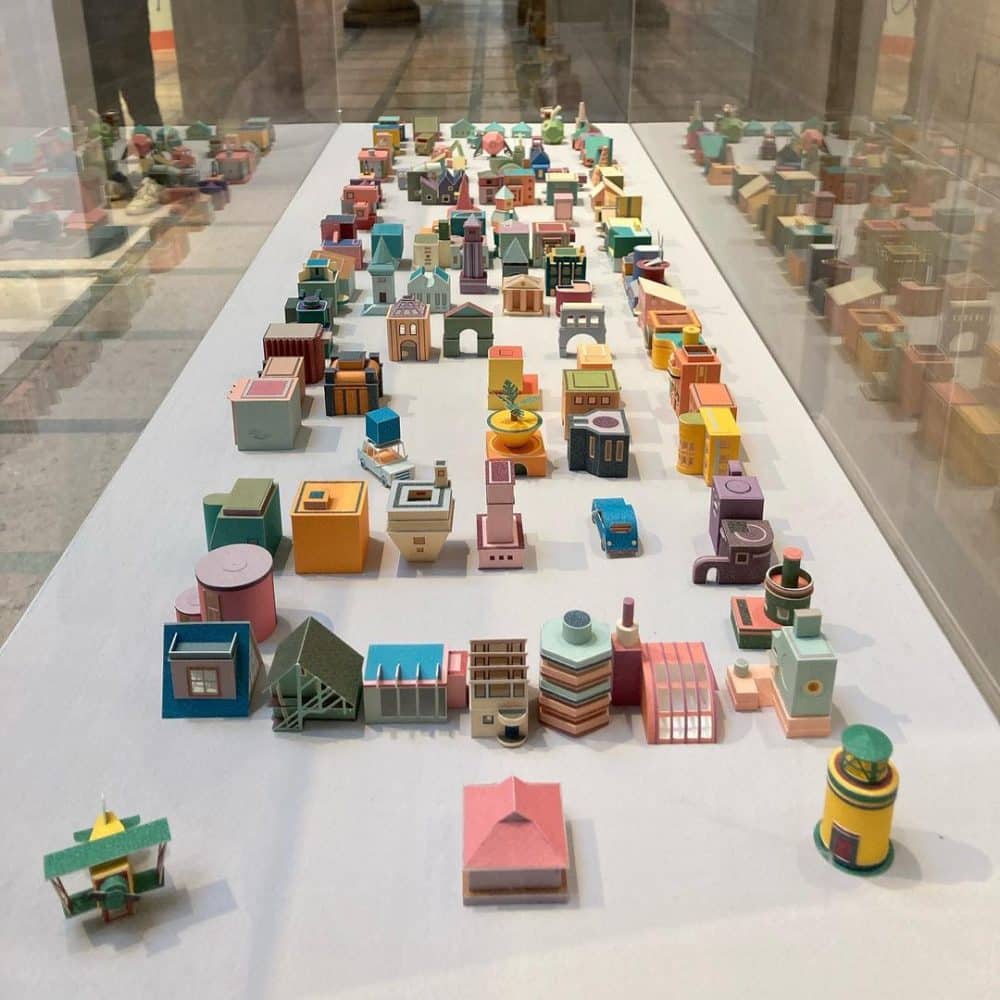 "The whole project is like a journal or sketchbook, and not much planning goes into each piece before I start work," Young says. "The project is really about the process and the massing of individual parts rather than each individual building."
Previously Young only created monochrome paper works, most notably for his long-term series Paperholm, which he documented in detail here. The Paperholm series grew by new daily additions from August 2014 all the way to December 2017, to eventually include 1000 rapidly constructed works that explore diverse areas of architecture. And while the new Colour Studies project follows the same technique of creation and subject matter, the addition of color adds a new layer to the ever-growing world of Charles Young that now includes an incredible archive of small buildings, transportation vehicles, and public architectural structures. 
Young originally got the spark to add color to his work when he came across Kimono designer and teacher Wada's Dictionary of Color Combinations, a collection book of flat color squares placed in over 300 side-by-side combinations. The book which was published in the 1930s, and is only available in Japanese, includes two-color, three-color, and four-color combinations in an array of styles. At the moment Young is working his way through the three-color studies and you can follow his progress on those on Instagram.