Austrian graphic designer Eva Denk, a recent graduate of the contemporary book design department of the New Design University in St. Pölten, designed the illustrated book blüten:farb:stoff (blossoms:color:fabric in eng) as part of her graduation project. The white-on-white book with an embossed cover hides within an explosion of color like a beautiful jewelry chest revealing it's gems upon exploration.
The blüten:farb:stoff book presents 32 full-page close-up photographs of flowers and fabrics in relation to each other. The translucency, form, and light of the flowers are reflected in the qualities of mutual fabrics. The variable petals of a white-green carnation play with the light; echoing shiny, softly flowing silk-satin. A dark hellebore is shimmering in different shades like the iridescent fineness of ball gown taffeta. And a delicate cherry blossom is like a flattering, gossamer silk mousseline, and the magnolia, a weighty taffeta. It is an invitation to embark on a search for undiscovered detail, to awaken associations, to trace special features and to make one's own realizations. The book permits for time to slow down, to focus on the moment.
The boldly colorful content of the book is bound in pure and elegant white. The paper of choice is a velvety smooth Pur Coton by Europapier with an open thread stitching, wrapped with an Enduro Ice banderole.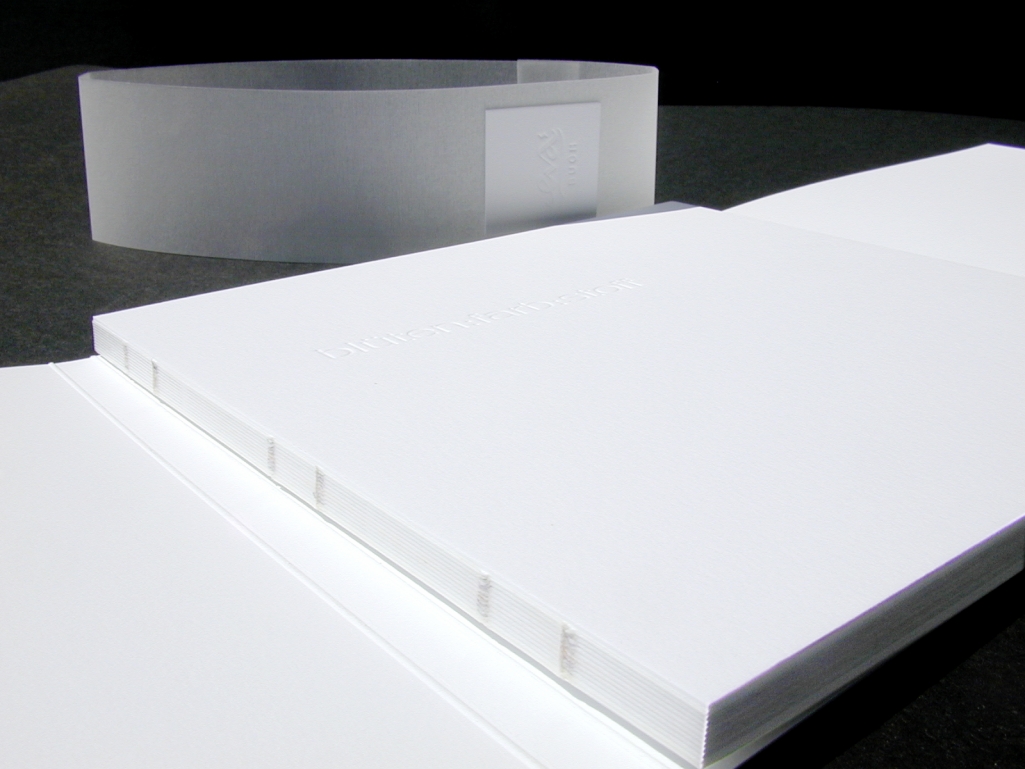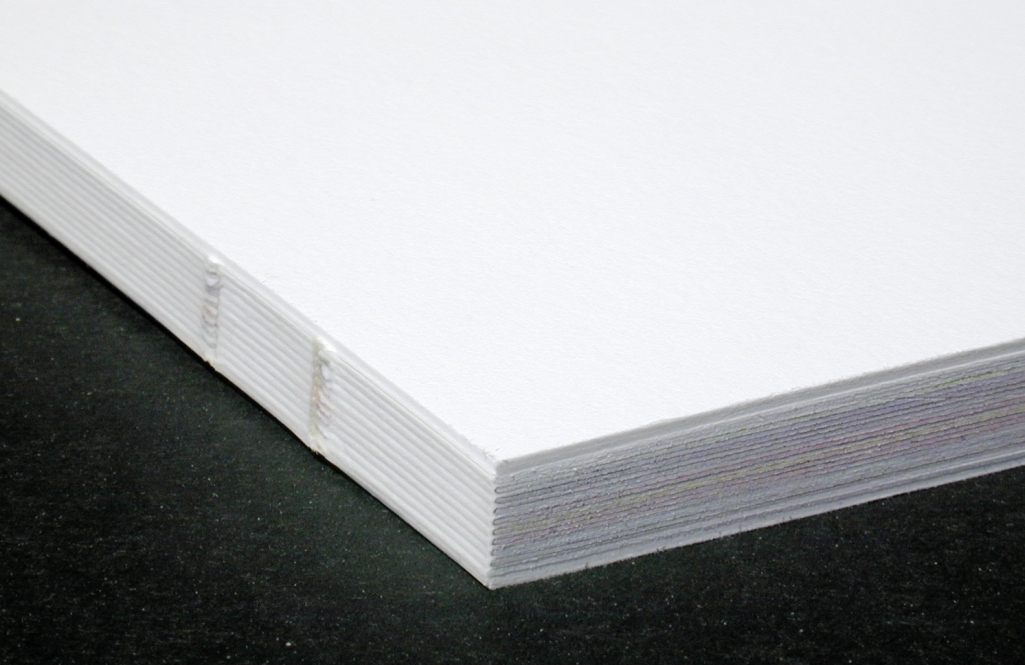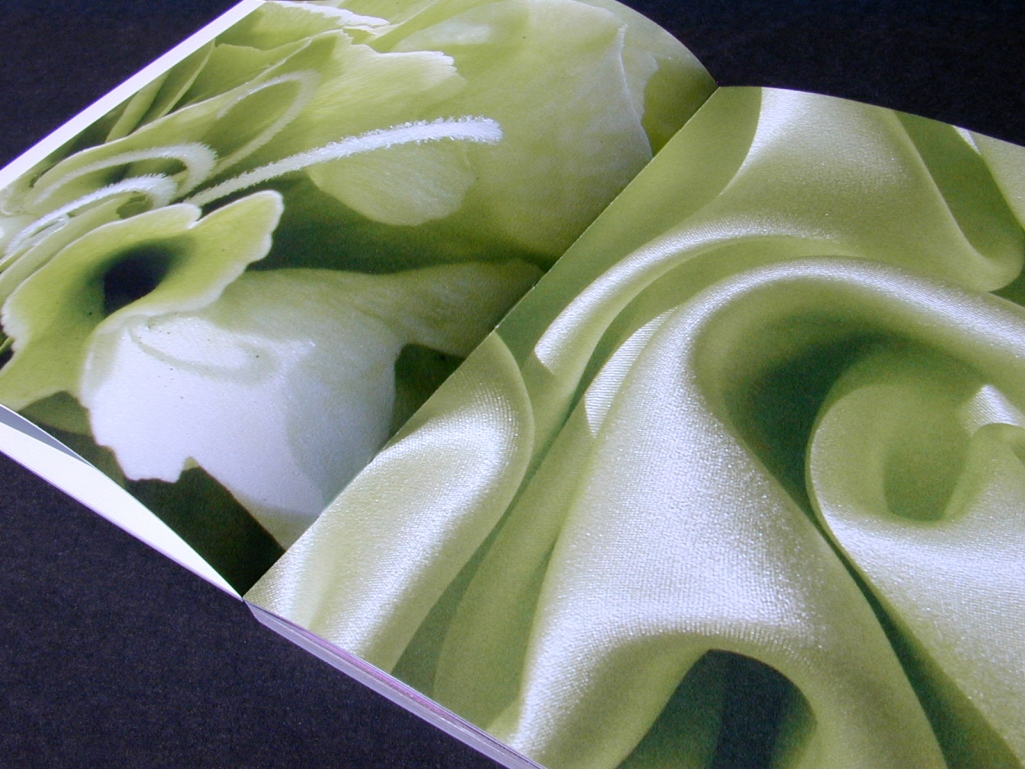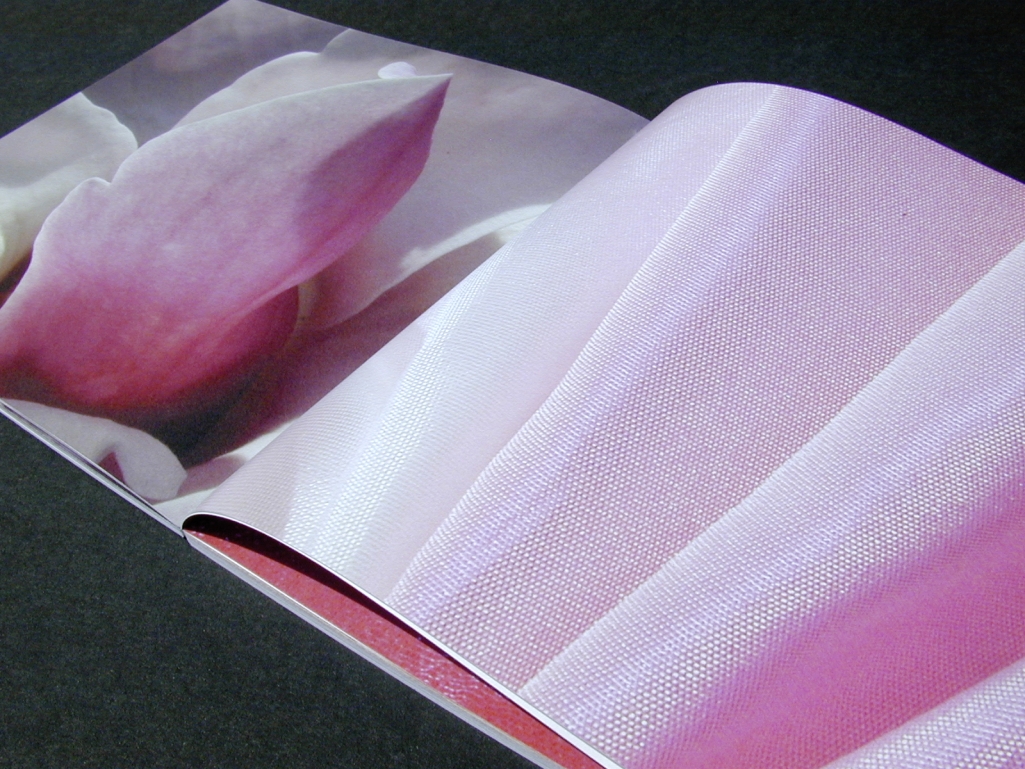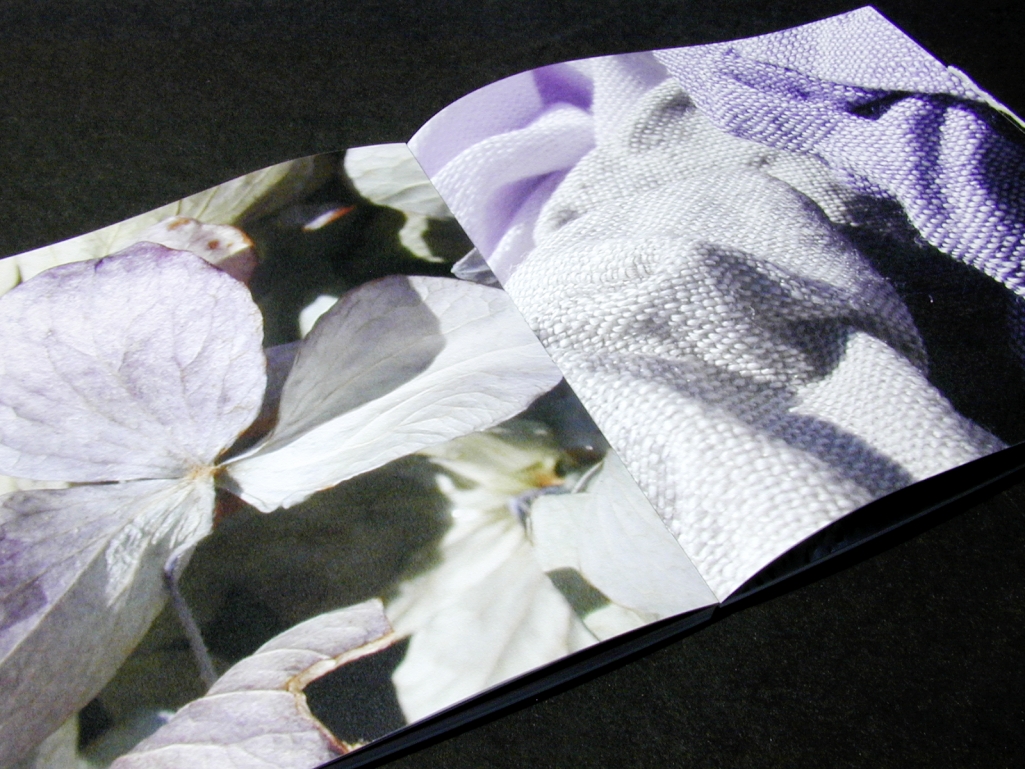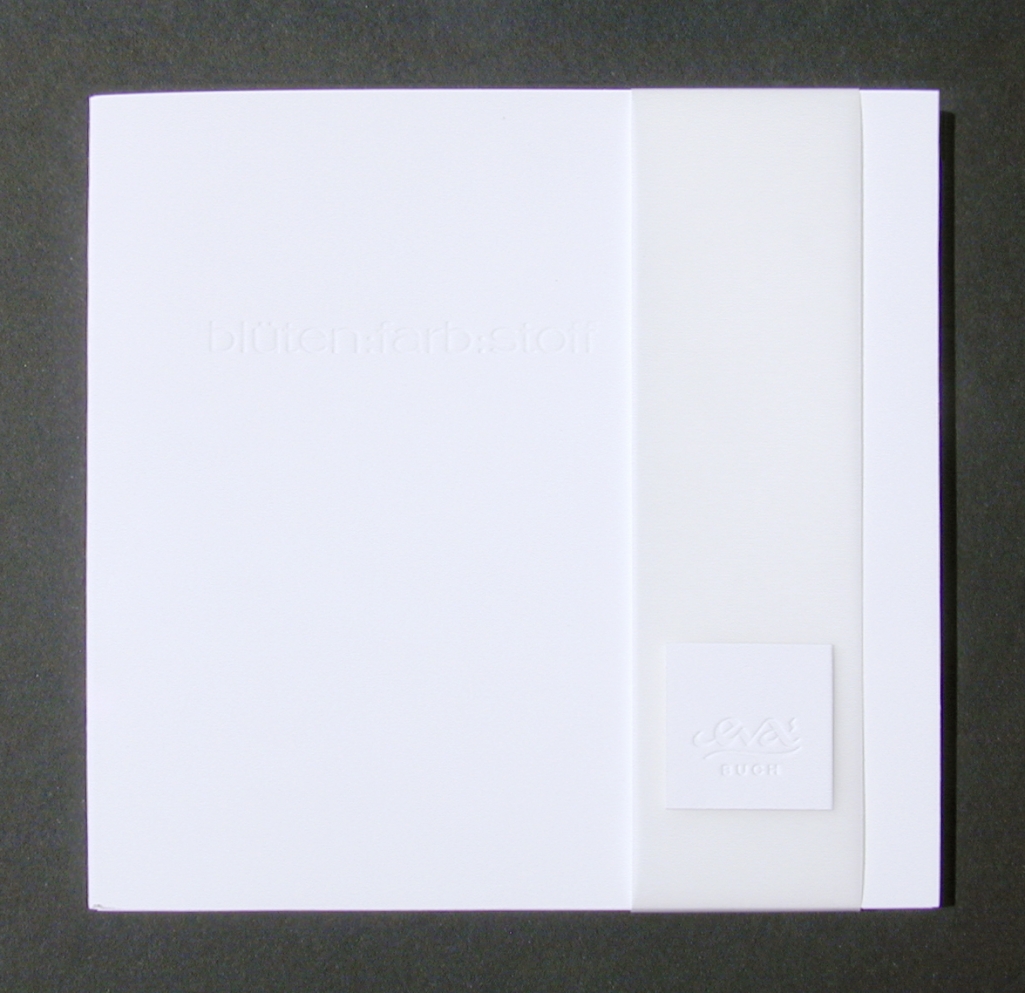 Images © Eva Denk