Russian-born artist Ekaterina Panikanova creates densely layered paintings across large spreads of old books, documents, and papers, resulting in artworks that blur the lines between painting, installation, and collage. The stunning combinations often show imaginary objects and compositions, giving a glimpse into the artist's mind.
Ekaterina Panikanova was born in St. Petersburg (1975), where she graduated from the Academy of Fine Arts. Currently, she lives and works between Rome, Italy, and her hometown St. Petersburg. The pictures shown here are part of her first solo exhibition entitled Un, due, tre, fuoco (One, two, three, fire) at Z2O Galleria in Rome earlier this year.
Ekaterina Panikanova turns books into the canvas on which she paints with black ink. In her series called Errata Corrige (the Latin term used in publishing for the correction of a book after its original text is published), she explores childhood memories. The paintings show portraits of people and animals as well as cakes, antlers, bicycles and rocking horses. Many of her pictures include surreal elements such as a bicycle with a huge antler in the place of a handlebar or a goat jumping over a candelabra. This and her particular painting style on the yellowed book pages create a sort of dream world. Our verdict: очень хорошо!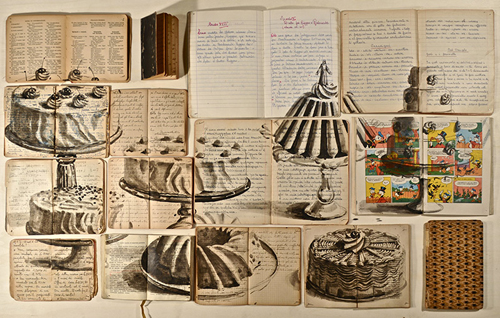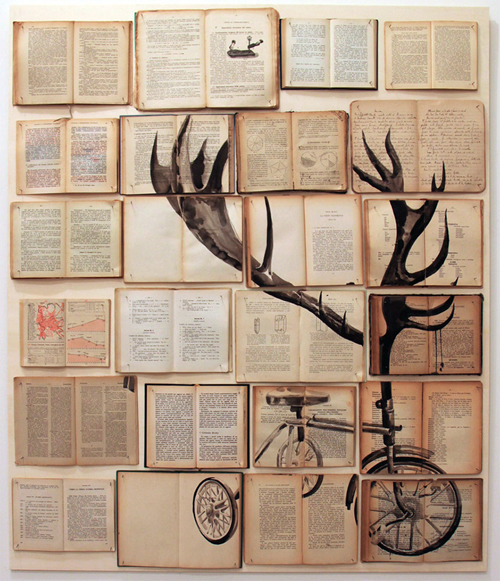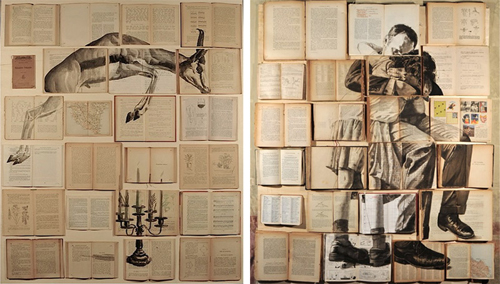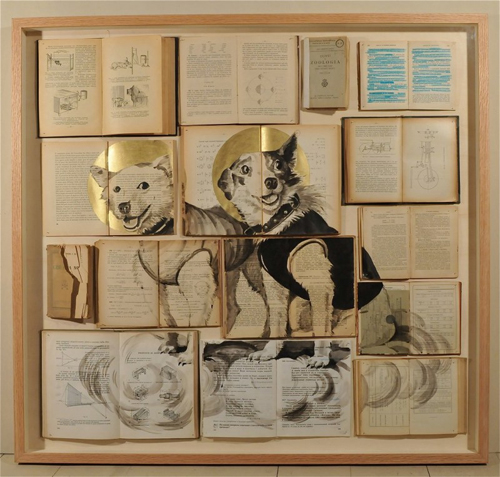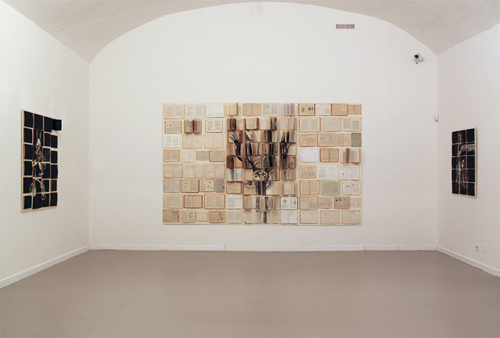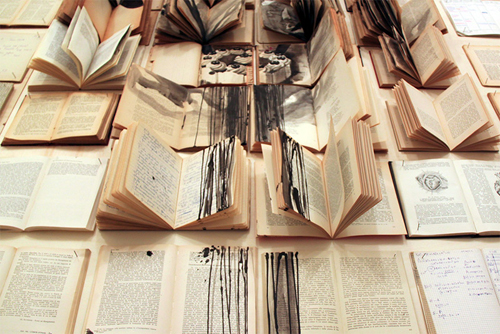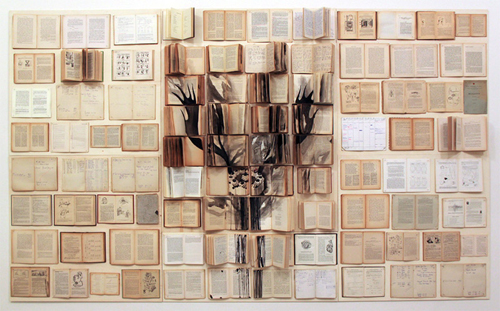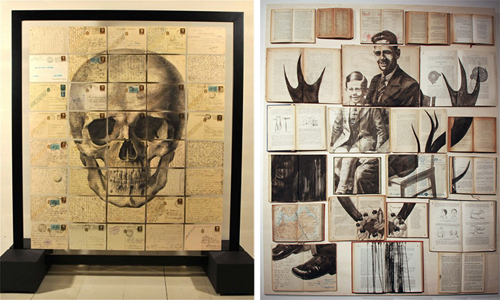 Photo source: Ekaterina Panikanova