There is definitely a connection between burgers and great design! Le Pied de Mammouth, a burger restaurant in Strasbourg, France, is our latest proof for that. Serbian designer Nebojsa Matkovic rebranded the place giving it a cool and playful edge.
Burgers must be a very inspiring food as we have been seeing a remarkable number of great designs for burger places lately. Why is that? For starters, burgers are a modular food, you can combine an unlimited number of ingredients which results in infinite variations of the dish – nothing is impossible! Since most people eat them with their hands, with sauce dribbling over their fingers and pieces falling out, I consider them a rather messy food. Last but not least burgers are connected to fun, you eat them at a barbecue, after a night of partying or in a restaurant with a bunch of friends. These might be explanations for the particularly playful and creative designs we have been seeing around burgers.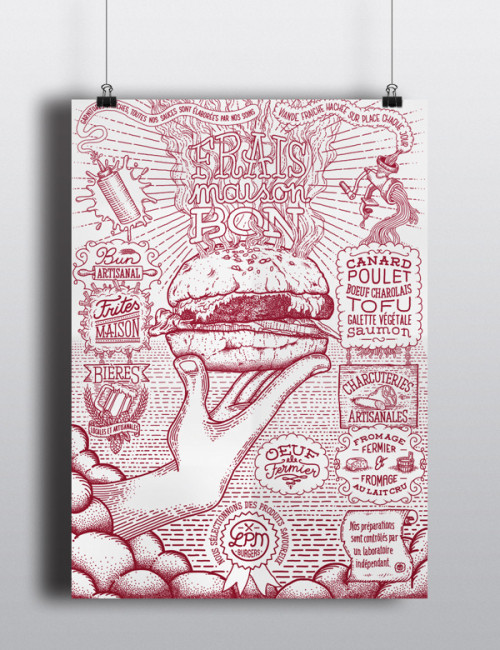 The branding of Le Pied de Mammouth (French for the "foot of mammoth"), short LPM, is no exception to that! At the heart of Nebojsa Matkovic's design is a hand lettered logo which can be varied and used on different branding elements such as stationery, menus, clothing, packaging, posters and flyers. Around the logo, Nebojsa Matkovic built lush illustrations of burgers and their ingredients and typographic elements. Each burger in the menu has a name which was used as an inspiration for a line of t-shirt. The simple red and white color scheme makes me inevitably think of ketchup. In an interview with getinspiredmagazine Nebojsa Matkovic stated that he likes to experiment and combine different styles from grunge to vintage, which can also be seen in his latest branding work.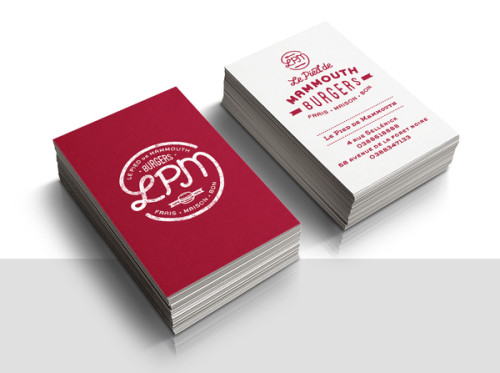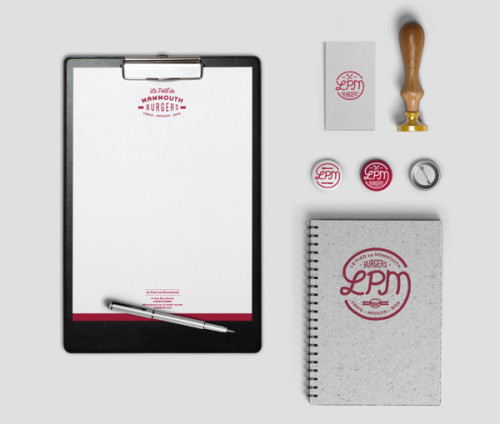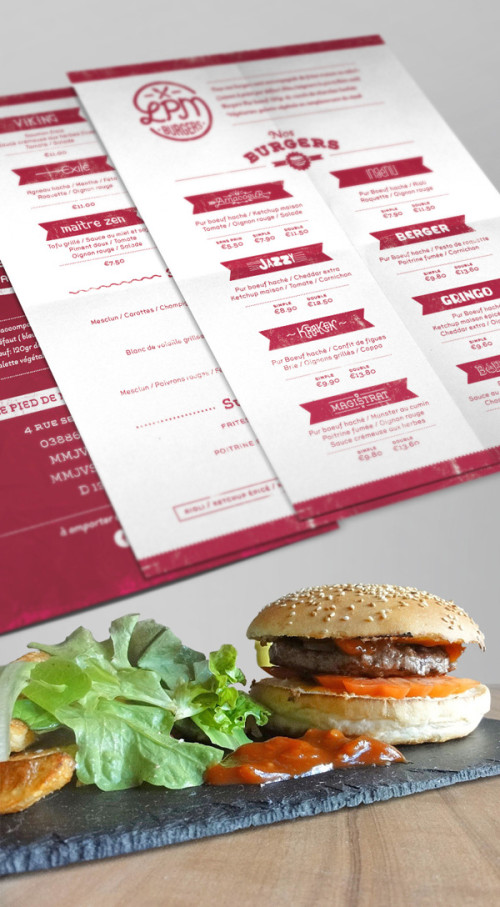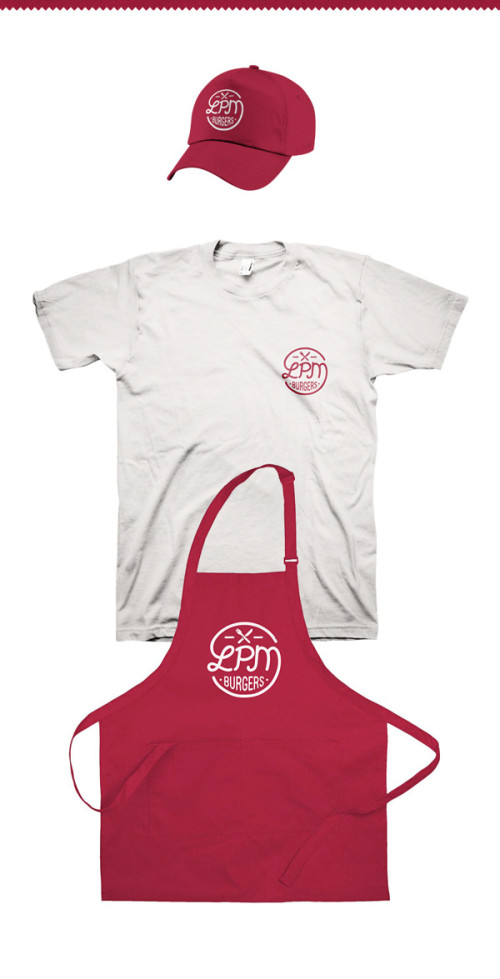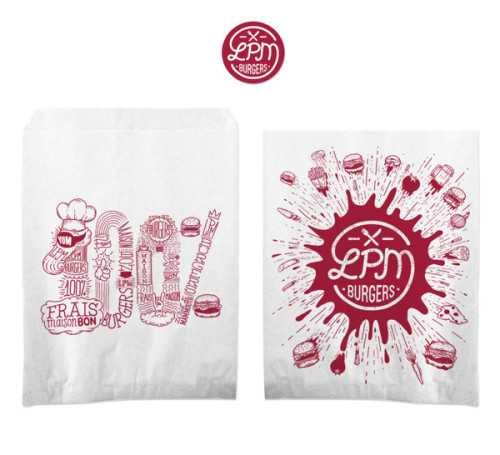 If you want to find out more about the designer and his work, check out his behance profile and facebook page. For those among you, who are planning on visiting Strasbourg, we recommend swinging by Le Pied de Mammouth as the burgers on their facebook page look absolutely mouthwatering – bon appétit!
Photo courtesy Nebojsa Matkovic