Graz, the Austrian city know for its design affinity, has a new hotspot since last year: Cafe Mitte – coffee shop and Thai bistro by day, bar and club by night. The place's elegant yet simple branding and interior design by Katharina Seiler from Graz design studio nebulabor caught our eye.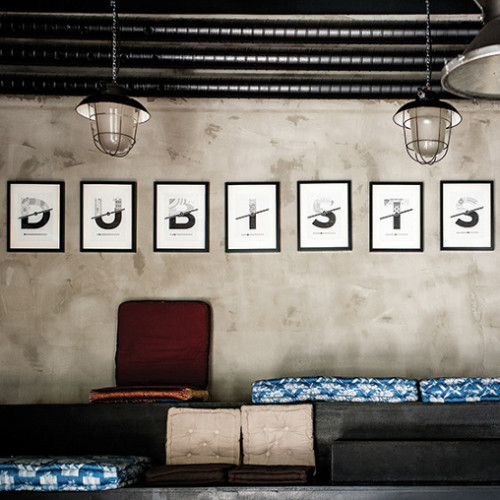 As the name suggests (Mitte meaning center) Café Mitte is situated in the heart of the city. The name does, however, not only indicate the location of the place but also inspired the branding realized by Katharina Seiler from nebulabor. "In order to mark a 'center' you use a dot (central point) or an 'X' like on a treasure map – both symbols are fused in the corporate design of Café Mitte," explains the designer. The black and white color pallet is pure and simple and fits perfectly to the concept.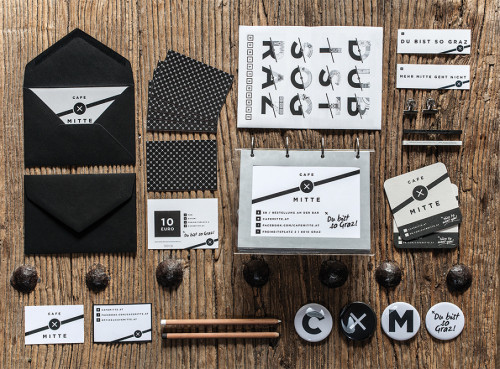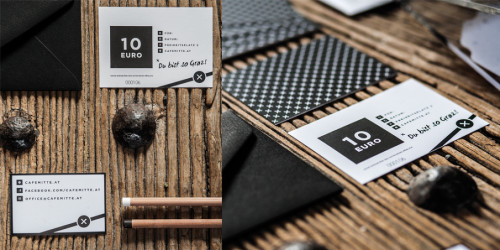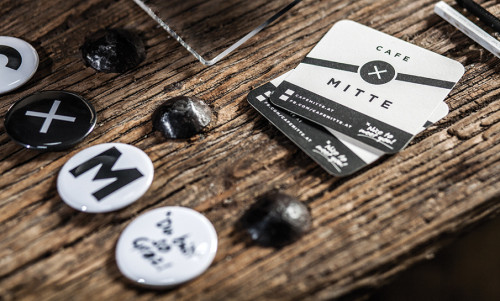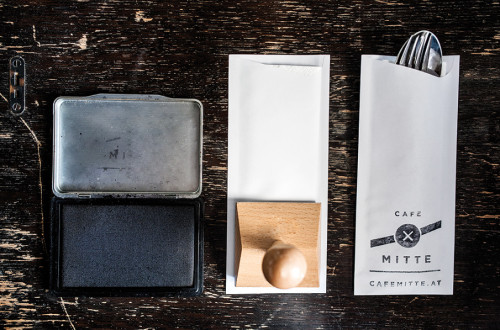 A second important element of the corporate design is Café Mitte's slogan, "Du bist so Graz" ("You are so Graz"), which cannot only be found on all communication materials but was also visualized by Katharina Seiler: The designer created 12 illustrations, one for each letter of the slogan, which show particularly beautiful sides of Graz. "G" stands for instance for Graz's landmark, the Uhrturm, whereas "I" incorporates the moving staircase of the city's traditional department store Kastner & Öhler. The beautiful black and white illustrations adorn the main wall of Café Mitte and hang above the heads of who is sitting on the black indoor stairs.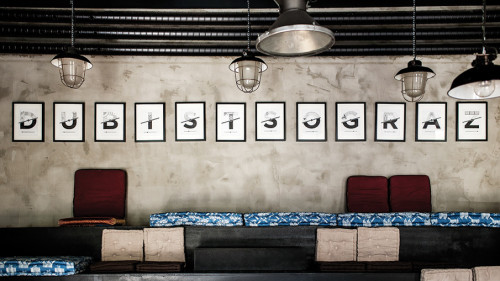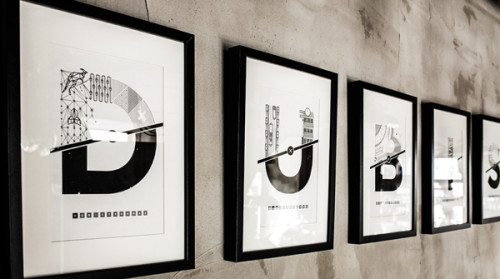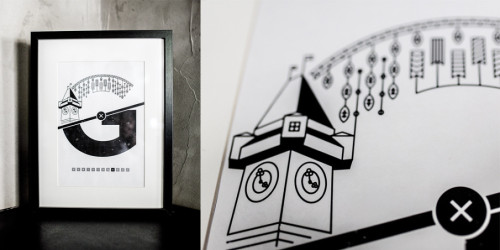 Katharina Seiler is not only responsible for the branding of Café Mitte but also for the interior design, giving the place a very coherent look and feel. As in the corporate design, she managed to strike a balance between aesthetics and functionality and concentrated on the essential. She stayed true to the basic color pallet to which she added some dark wood furniture and floor and some dashes of color like the comfy red and blue silk cushions. I very much like the numbered tables which are both stylish and practical as well as the small library, which invites you to grab a book and cuddle up with a nice coffee cup.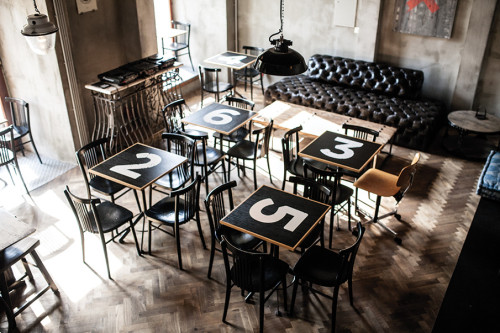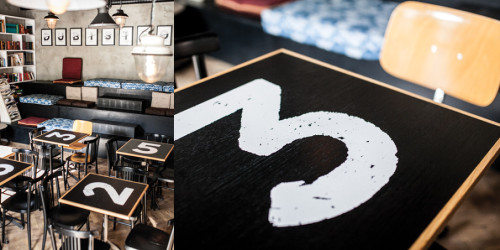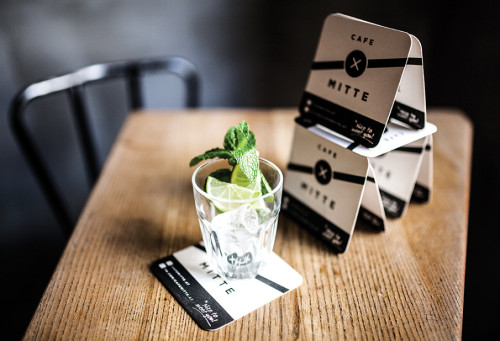 If you are planning on a visit to Graz anytime soon, you should definitely swing by Cafe Mitte for a coffee or a nice chicken curry. Those among you who are interested in Katharina Seiler's other design projects should check out her website and facebook page.
Photo © nebulabor