Normally I'd have to restrain myself from not finishing off a chocolate bar on its sight, but these incredibly beautiful chocolate delights by Méxican brand Unelefante look too amazing to demolish. Inspired by melting crayons, action painter Pollock and flower petals, they are pieces of art on their own, with packaging to match!
Unelefante is the brainchild of Tatiana Sanchez, a Mexican native with a long career in design. Unelefante is an original and exciting brand that turns ordinary objects into extraordinary experiences. In their online shop, they've created a selection of wonderful gifts that are unique, high quality and respect the traditional Mexican design. The range of artisan chocolate bars was created in collaboration with one of the best chocolatiers in México, Chef Jorge Llanderal. Unelefante designed the chocolates, the recipes were done in collaboration and Llanderal made the final masterpieces using only top quality ingredients.
The first of the chocolate line was the amazing color splash "Pollock", obviously deriving its name and inspiration from the famous American action painter Jackson Pollock. With 54% chocolate content the colorful toppings where hand painted with colored chocolate butter. The next addition to the line was the feminine dark chocolate bar "El Jardín Secreto" or "The Secret Garden". With dry apricots, pistachios, cardamom, and beautiful crystallized flower petals – it's simply stunning. The line continues with new additions such as the bar that is designed to resemble a pack of melted crayons (love it!) and  Coco Bengal with crystallized ginger and more. Each more stunning than the previous one.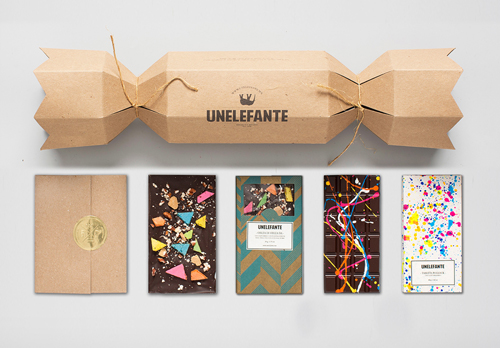 And what is admirable is the fact that the same dedication that has gone into the design of the actual chocolate bars can be found in their unique packaging. With colorful patterns and splashes on their wrappings, these dark delights make amazing gifts for any occasion. The bars are sold and shipped in specially designed candy wrap inspired cardboard packaging with an envelope and a card for you to customize.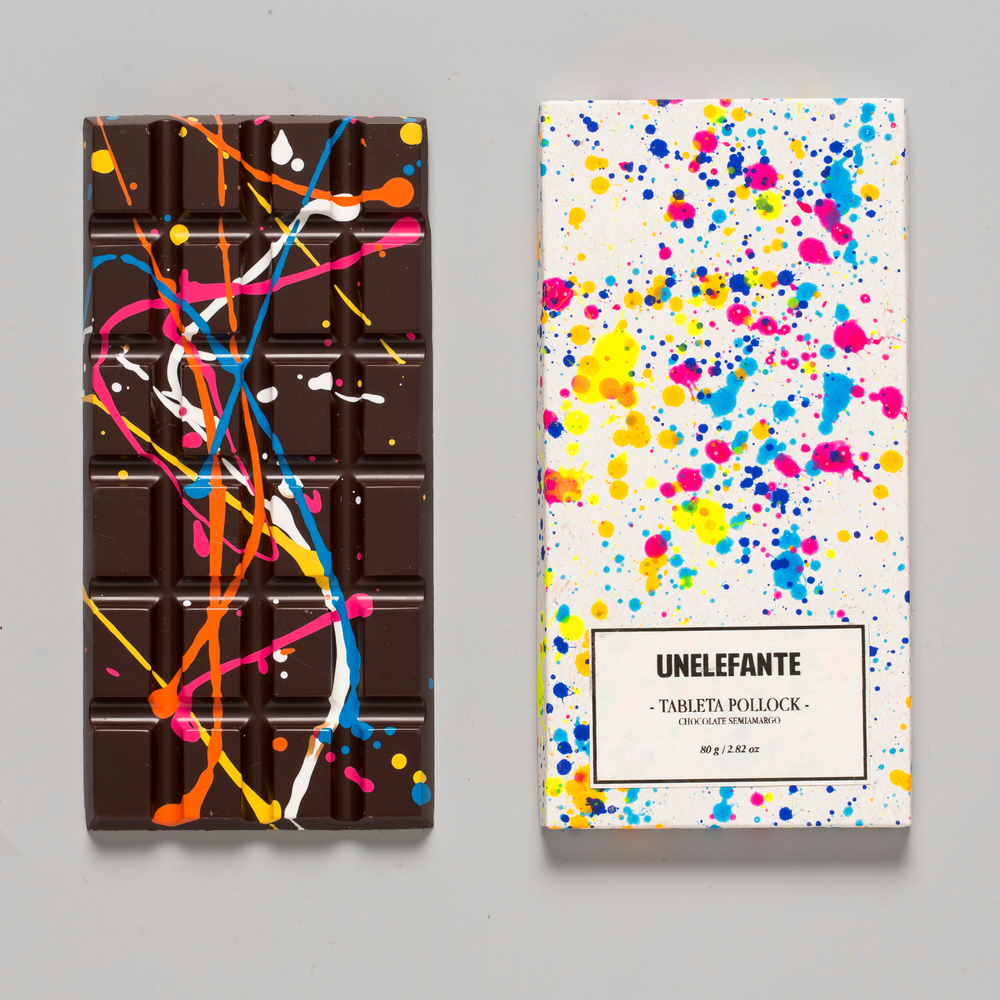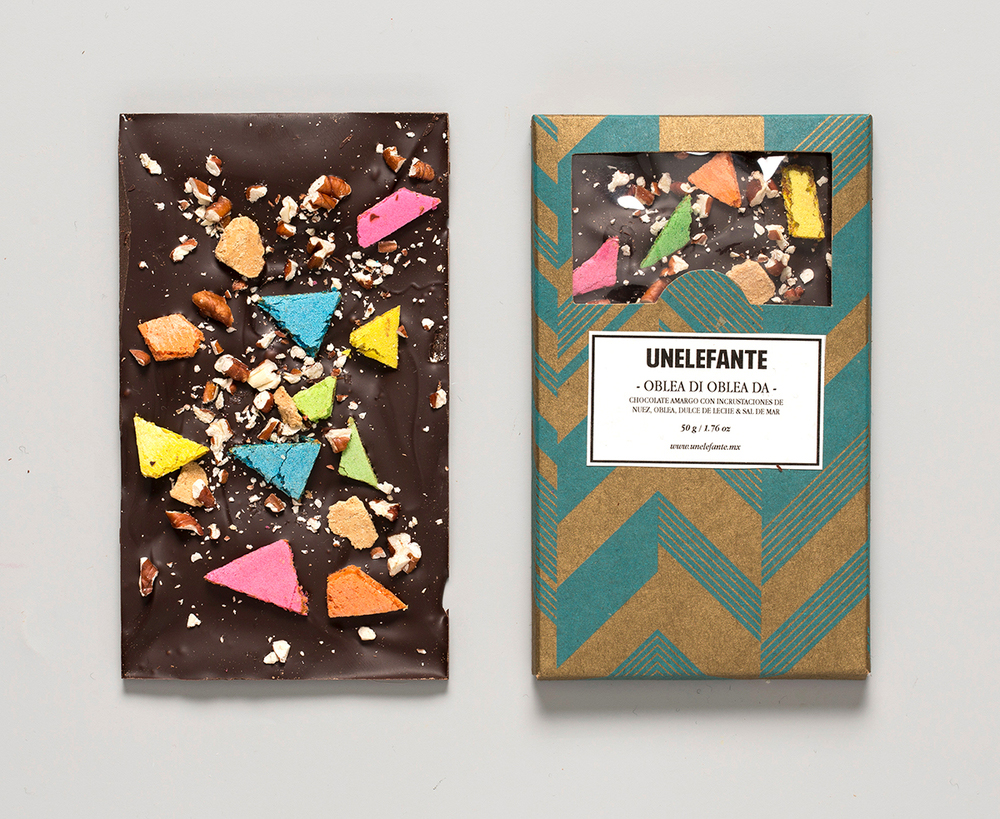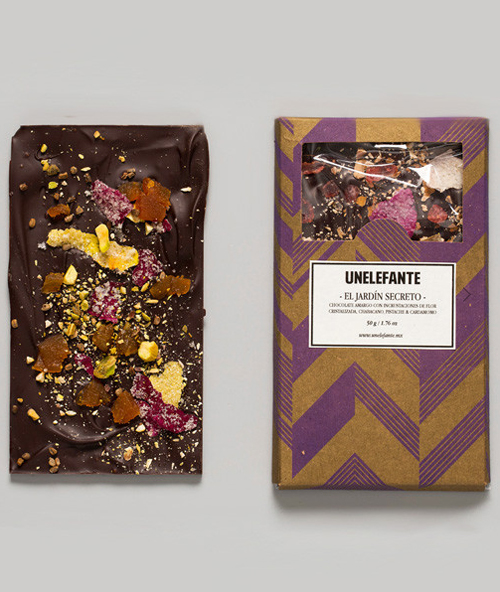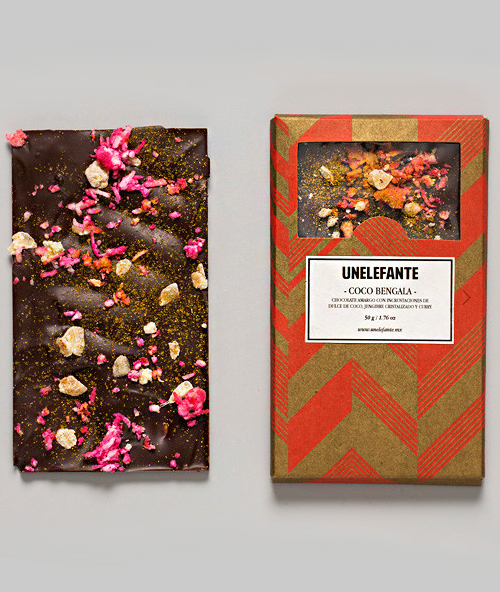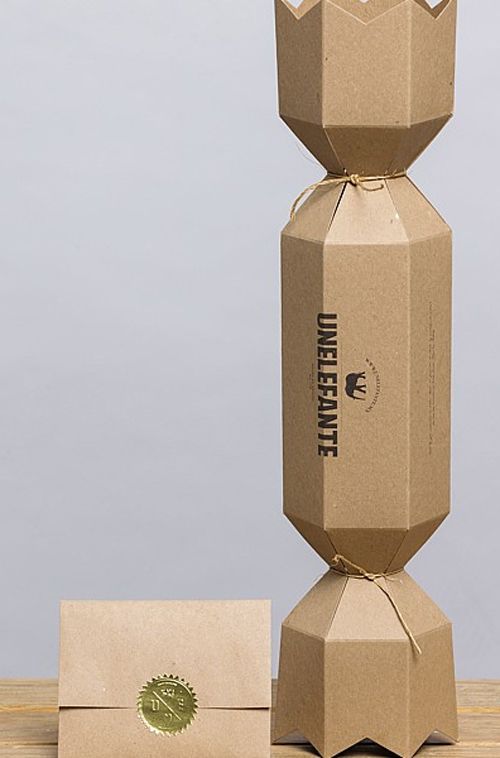 Photos © Unelefante