There are not only trends in stationery design, but also in crafting. Like last year, we visited Creativeworld in Frankfurt and collected some of the hottest crafting trends, techniques and ideas of this year for you. Find out which is your favorite and if you are a golden girl (boy) or rather a black swan!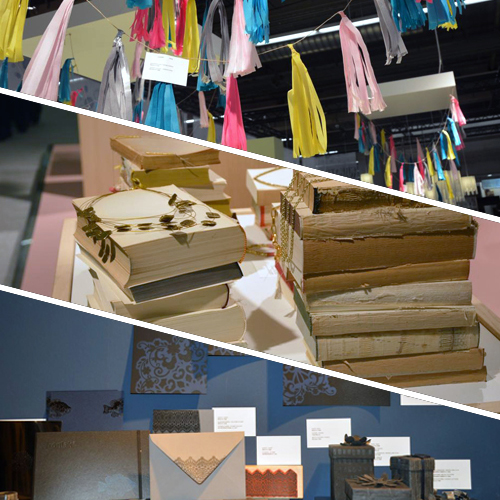 As last year, the trend scouts at Stilbüro bora.herke.palmisano from Germany presented three distinct trend worlds for 2014 at Creativeworld: Golden Affairs, Moonlight Tales and Coloured Memory. Two techniques which you can find in all three trend worlds is rubber stamping as well as embroidery, which was a hug trend already last year.
The first trend world called Golden Affairs combines simple, natural materials with glamorous gold. Cardboard, brown wrapping, and natural papers are embellished with elegant gold applications such as embossing or rubber stamps. Another very popular technique is so-called dip-dying, where you simply dip paper or other objects in ink. Staying true to the motto nature meets gold, we find gold prints of twigs, leaves, grass and other natural materials on fine papers. Next to gold, the predominant colors are brown, grey, milky white, sand and a pop of light pink – they give this trend a feminine and vintage
aura.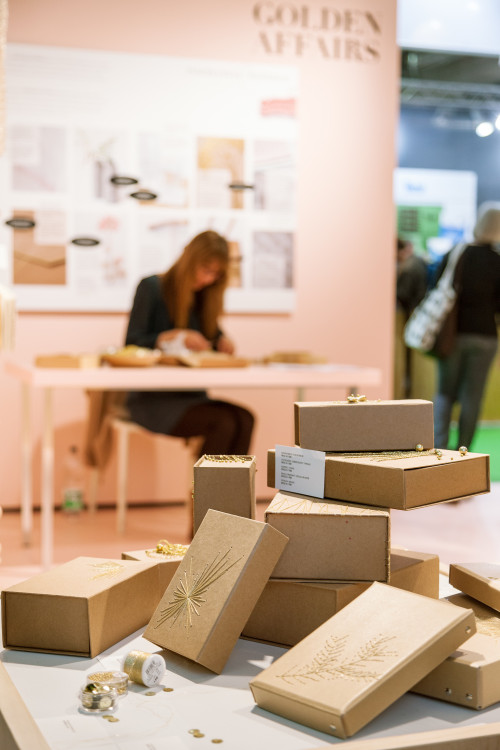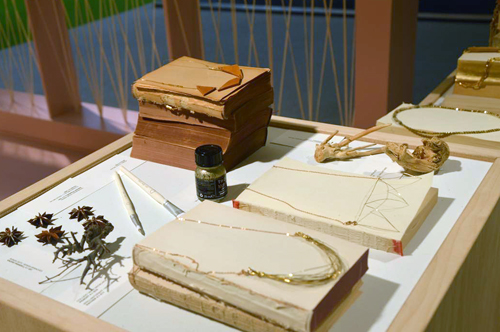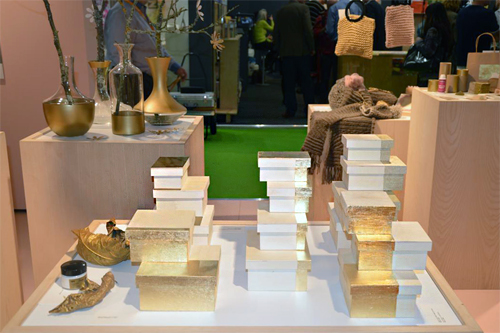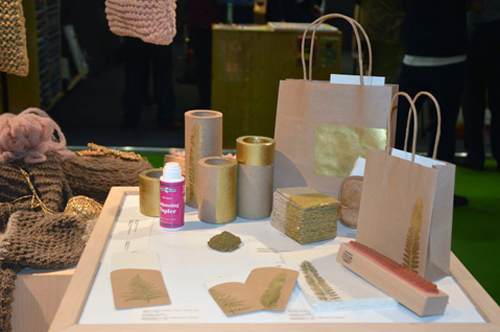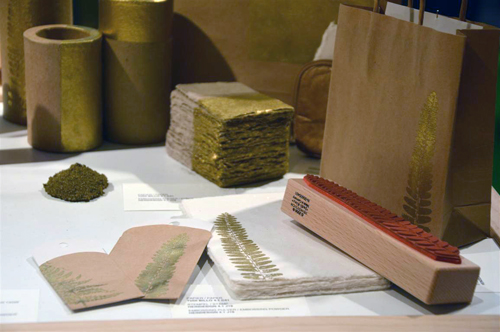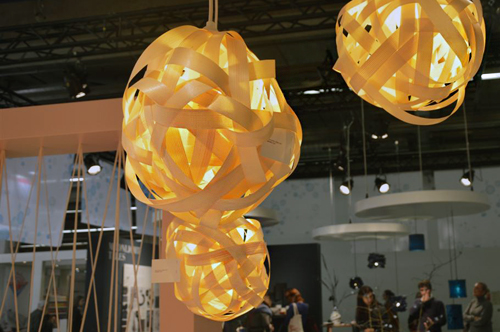 The second trend world called Moonlight Tales is characterized by elegant materials and dark colors such as midnight blue, grey, black, dark brown and petrol combined with metallic effects. Elegant and slightly old-fashioned materials such as lace, satin, tulle, taffeta, pearls, mother of pearl and blossoms are combined with reduced shapes, which gives this trend a modern twist. Lace plays an important role also for paper as stamp printing of lace and other fabrics is one of the biggest trends this years. Moonlight Tales very much reminds me of the movie Black Swan with its dark and mysterious glamour.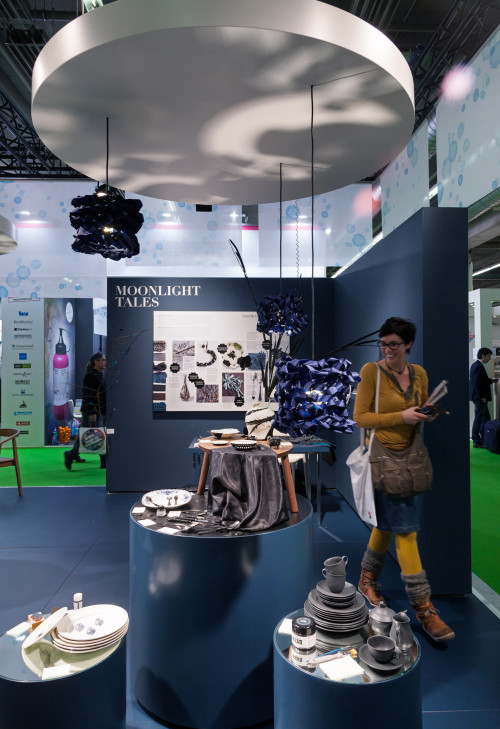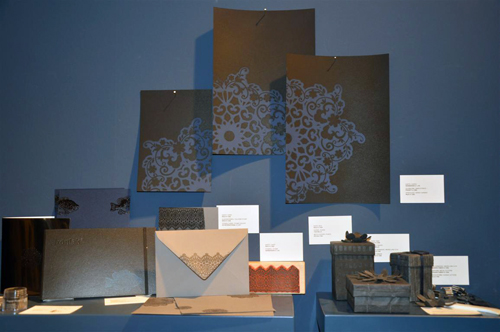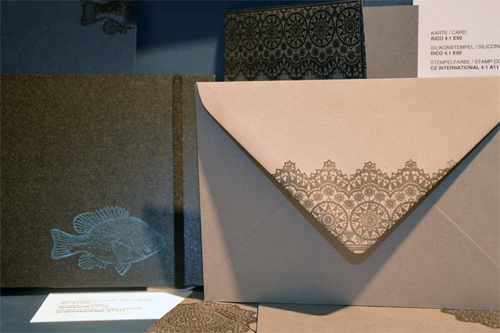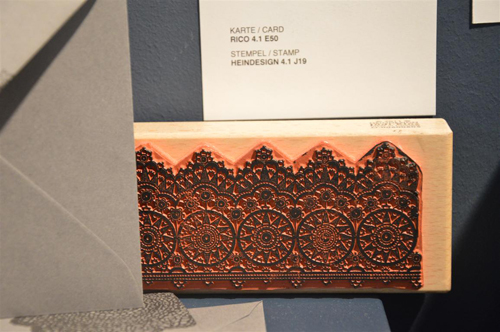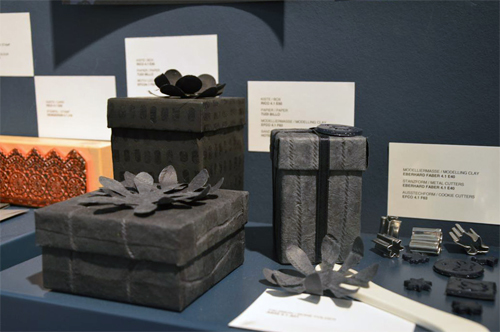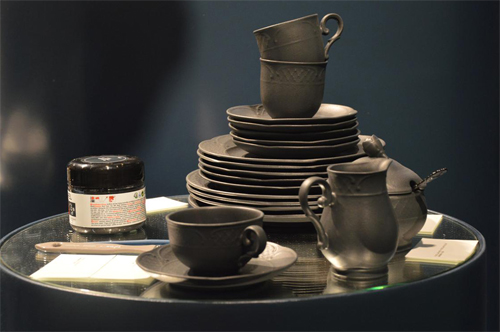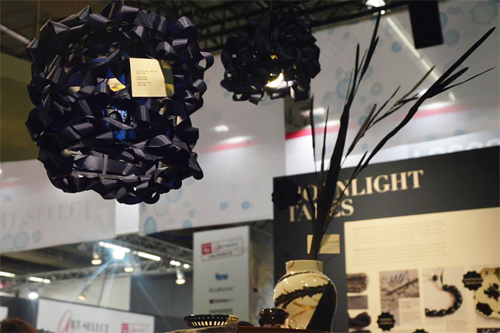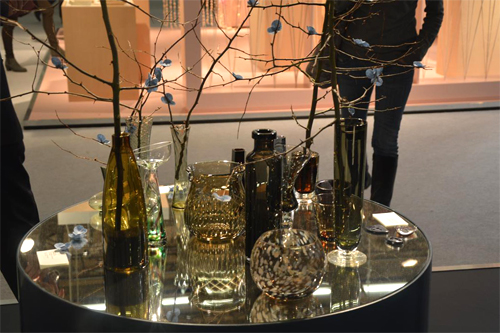 The third trend called Coloured Memory is, as the name suggests, all about intense colours. Powerful yellow, luminous pink, fresh turquoise and neon colors meet delicate pastel shades such as lilac and light blue. These colors are combined with natural and grey shades in order to make them shine even more. Grey envelopes, packaging and cardboard boxes are for instance decorated with colored foil and stickers. The same is true for colourful embroidery and crochet, which are still a huge trend after last year also for paper. Fitting to this trend world are the omnipresent colorful floral patterns and polka dots, but you can also find geometric and batik patterns.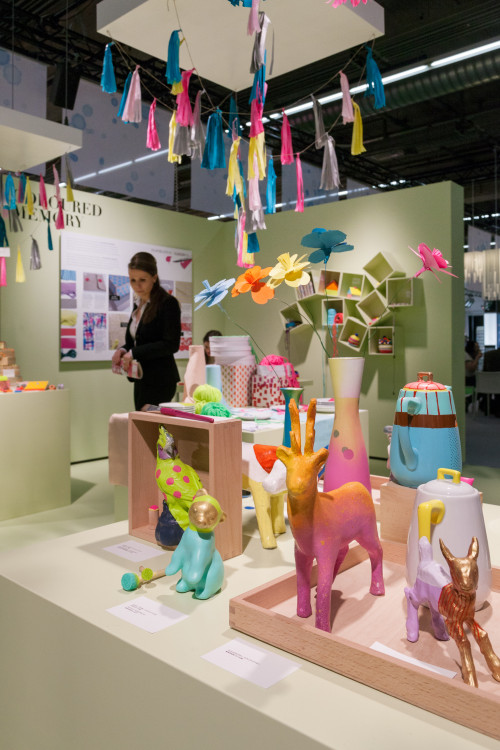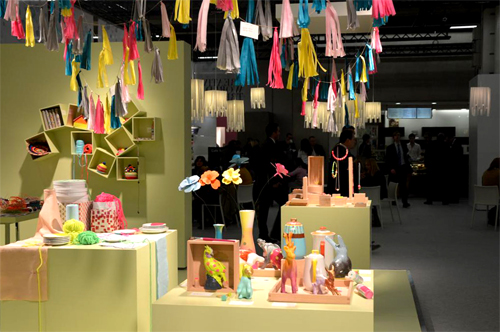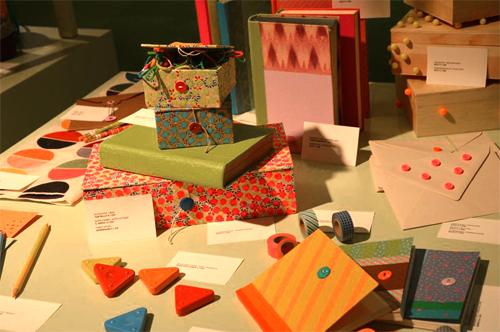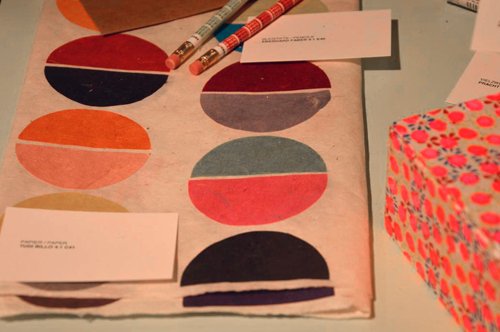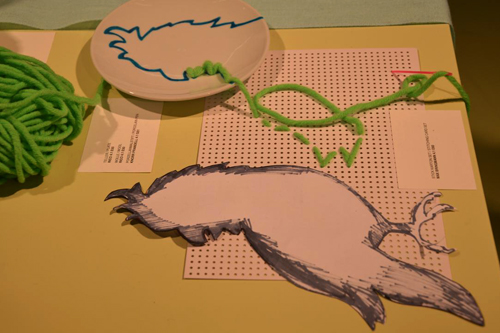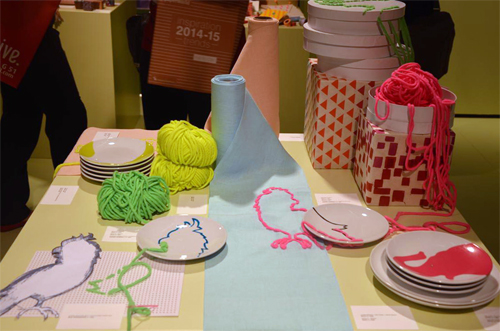 Which is your favorite trend? Which technique will you use in your next DIY? We definitely feel inspired, so stay tuned for our upcoming DIYs!
Photo credits: Design & Paper and Messe Frankfurt Exhibition GmbH / Jean-Luc Valentin