In the past year, isolation has been present in many of our lives, restricting our movement and relationships. And while many have found it difficult, for some it became a surprising source of inspiration and creativity. An excellent example of this is the creative project "Vytvoryaem v isolazii" (a play on the words "Getting up in isolation") by a Moscow-based photobook provider MyPhotoPages.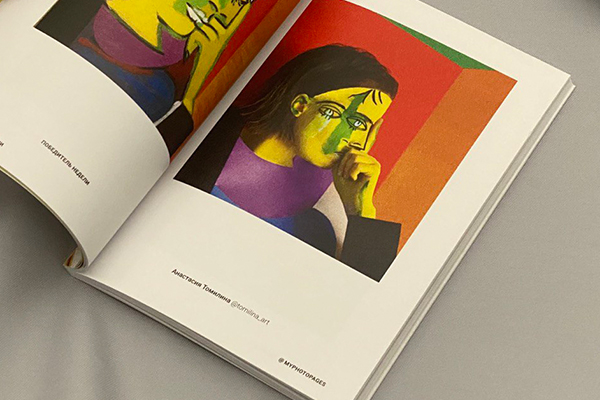 The "Getting up in isolation" photobook project reminds us of the creative energy, optimism, and humor we all have within us
The "Getting up in isolation" project was initiated by the photo service company MyPhotoPages. The project began as a contest on Instagram last summer when MyPhotoPages asked people to create and share their own interpretations of famous works of art. Each week a winner was chosen among the participants and was awarded a photo poster of their work. 
Afterward, a magazine-style book was created and published by  MyPhotoPages, in which the best incarnations of famous canvases were collected between two covers, resulting in a title full of artworks that remind us all of the creative energy, optimism, and humor we all have within us, even during the most difficult times. 
The book was printed on the bulk matte coated paper Arctic Volume White, exclusively available at Europapier Group, which is often used for editions by art galleries. The book "Vytvoryaem v isolazii" fascinates from the first page: the intriguing images provoke discussion and wonder, demanding a closer look at how each image was made – and inspire you to make something of your own!
You can order a copy of the book in the photo service MyPhotoPages webstore, where it's also possible to design your own magazine from photographs and prints. We wish you to stay creative under any circumstances!