The new stylish campus of Viennna University of Economics and Business, short WU, is not only a great place for students. Some of the most famous architects worldwide were invited to plan the single buildings of the campus, which makes it a mecca for architecture buffs. Thanks to its various coffee places, restaurants and eateries, WU has also become a popular meeting place for everybody else. Reason enough for us to meet at Das Campus, a restaurant and bar in the heart of the area, for our bi-monthly editorial meeting.
"We want to be loved. " That's the motto of Das Campus. In order to achieve this, they created a comfy yet stylish loft-like place where you can enjoy some comfort food such as burgers and flammkuchen or just hop in for a cup of coffee or a glass of home-made lemonade.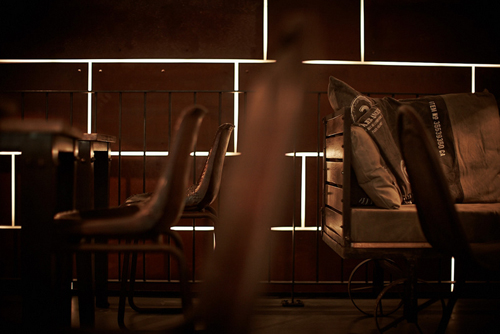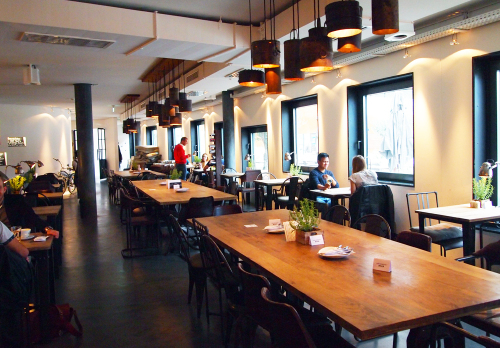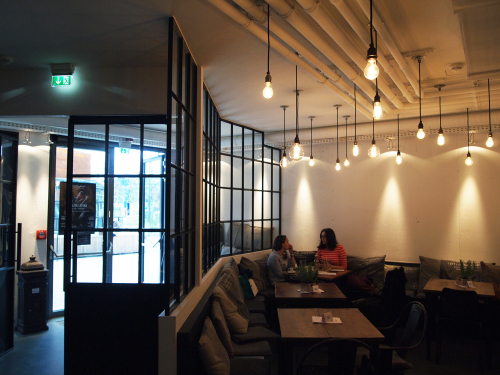 From a design point of view you immediately notice that the whole place is branded with the "C" – from the coffee mugs and menu in your hand and the cushions you are sitting on, to the bar, the walls and even the burgers. So it came to no surprise that the people behind Das Campus are actually working in advertising. The color scheme of the place is quiet simple: different brown tones from coffee to rust are combined with soft withes. The predominant materials are wood, leather and brown metal. We particularly liked the super modern retro LED lamps as well as the light bulb font at the entrance of Das Campus.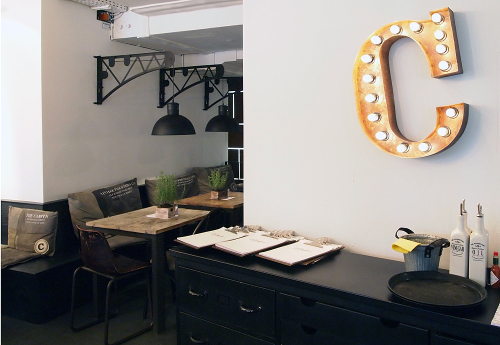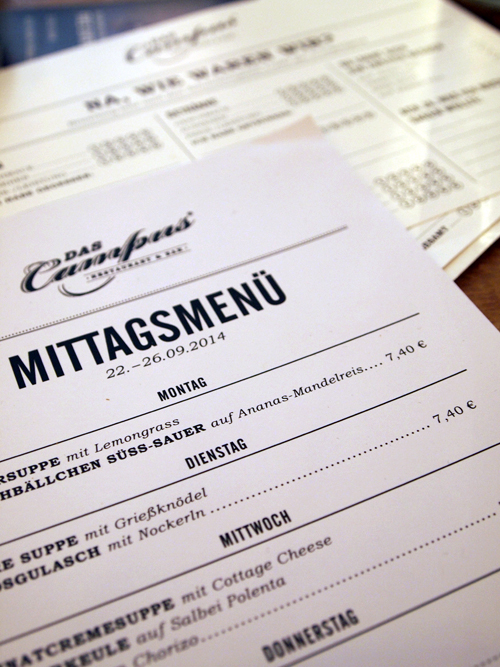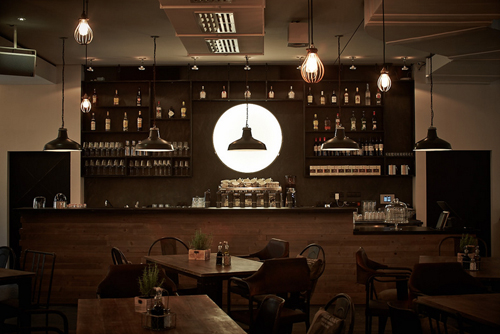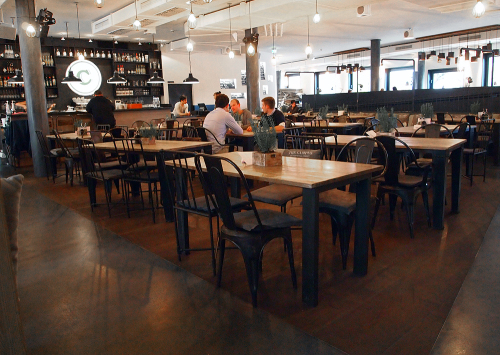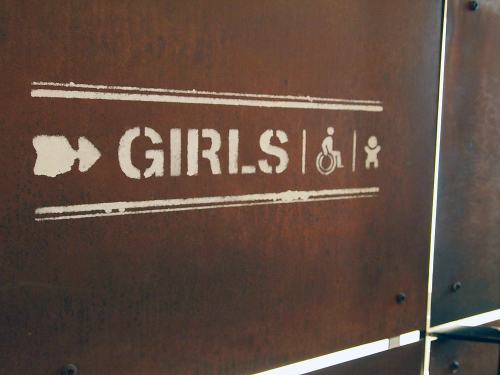 Also the food was pretty nice, definitely much better than what I experienced in university cafeterias so far. The specialty of the place in terms of drinks is flavored beer – from watermelon to cinnamon. I will definitely need to come back and try that one day! If you want to find out more about the treats on the menu, check out Das Campus website or stay up-to-date following them on facebook.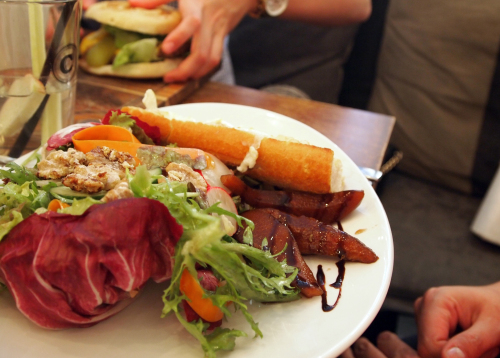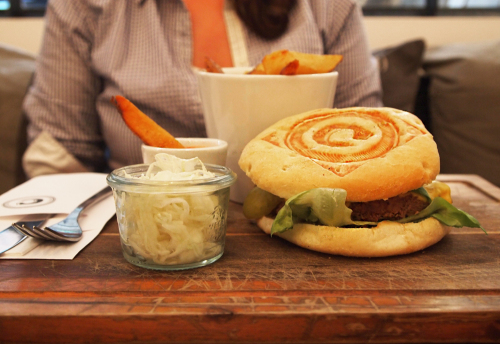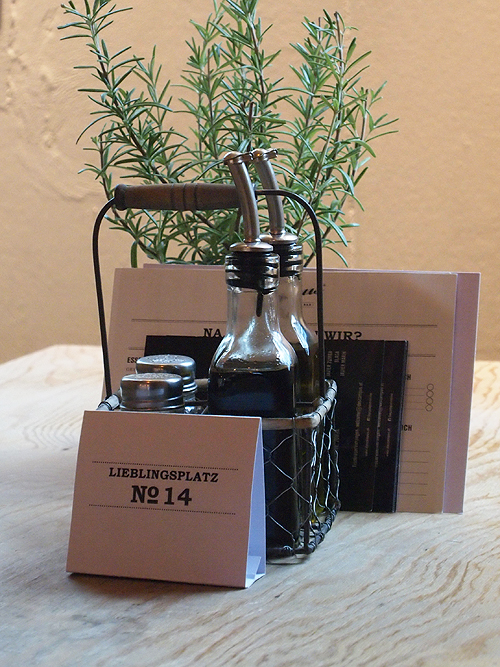 Photos via Design&Paper and Das Campus