The creative team behind We3 Studio combines the features of an agency and boutique design studio, as they balance the crossroad of artistic and functional graphics, using the latest technologies and innovative solutions. Distinguished by careful workmanship, thoughtful concepts, and crisp exception, We3's work focuses on authenticity and uniqueness. The team's attention to detail is perfectly presented in their work with the visual identity and packaging of Day Hooray, a new line of products by Abriga, an expert in creating unique products for the Polish as well as global cosmetic market.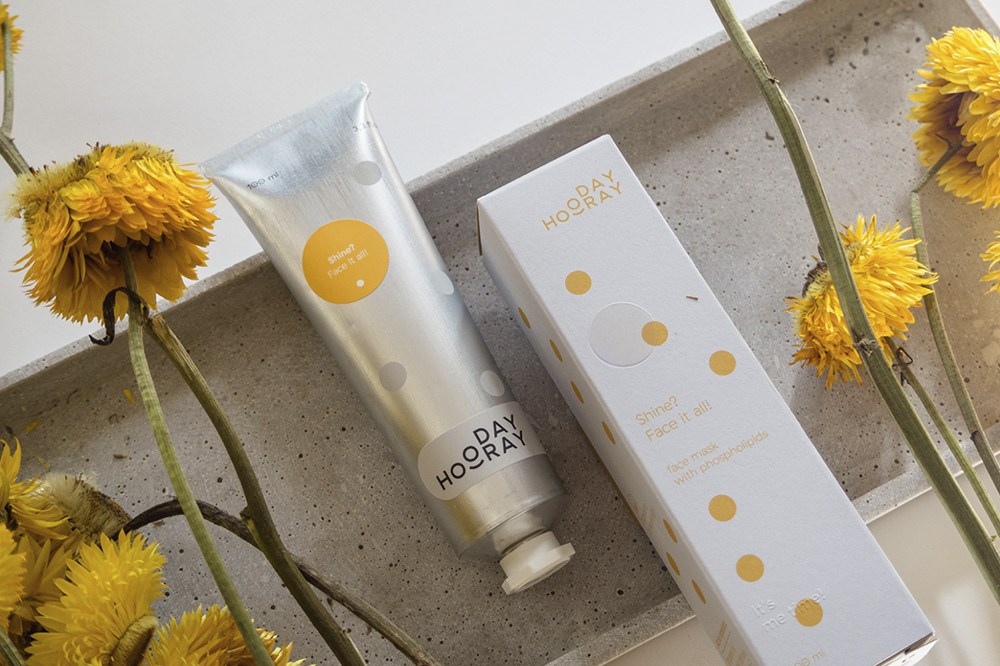 The "Give yourself a moment of joy. Every day" concept of the brand is conveyed by We3 Studio with an unconventional visual identity that feels fresh and joyful
The We3 Studio was requested by Abriga to create a new beauty product brand and in collaboration with the client, a strategy, naming, identity design, and a series of packaging. The concept of "Give yourself a moment of joy. Every Day", was born, and based on it, a beautiful visual identity that feels fresh and joyful.
Find a moment just for yourself, relax and let the natural formulas work. Feel your skin grow beautiful and enjoy the facial care. Forget the small imperfections and be happy with yourself every day. Day Hooray gives you a daily dose of pampering, whenever you need it. 
The distinctive characteristic and leading visual effect on the packaging, the little dots, symbolize the week that everyone has to deal with. While the big, shiny dot on the front represents the moment you should have for yourself, the moment in any given day you can relax and enjoy yourself. Such a minimal visual idea can have a maximum effect when executed well. The combination of different printing methods among the elements elevates the design, while the harmonious color scheme feels exclusive and energetic, without feeling naive or too young. The type logo, which repeats the dot – or circular – element, with the underlining reminiscent of a smile, further add's to the brand's "feel-good attitude".
Follow We3 Studio on Instagram for more excellent design inspiration.