Gourmands in Budapest love it: Delizia, a deli focused on high-quality food products and regional specialties. The place does not only make the heart of foodies beat faster, but is equally appealing to design lovers. Budapest-based graphic designer David Barath succeeded in creating a chic and modern branding which reflects the values of Delizia.
David Barath, born in Novi Sad (Serbia), has been living in Budapest for the past 20 years. During this time he has shaped the corporate identities of many companies and institutions in the city. What all of them have in common is their elegant simplicity. For Delizia the designer got inspired by the lines of the shop's architecture and its many shelves. Indeed, the logo is underlined by what seems to be a shop shelf.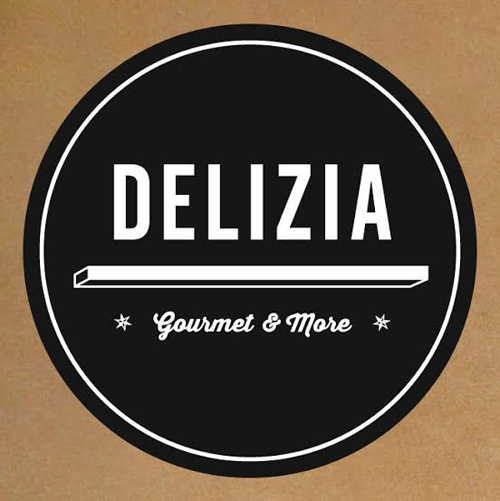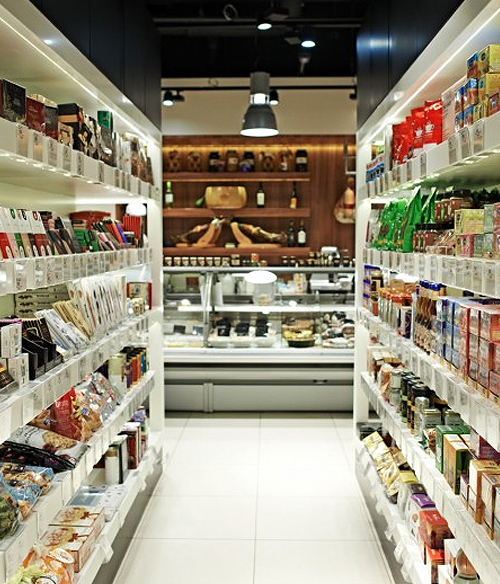 In order to distinguish the different product lines from dairy products, vegetables and fruits to pasta and meat, Barath dedicated a different typography to each of them, which can be seen on the shelves, labels and the shop's wrapping paper. The predominant colors of the identity are black and white, which also dominate the interior of the shop and give it a simple yet chic look and feel. By adding kraft-paper brown to some elements such as the shopping bags or the staff's aprons the place gets a natural touch which reminds of the fact that Delizia focuses on natural products, which are largely bio-certified. The two elements we particularly like are the heavy letterpressed duplex business cards and the nice wrapping paper.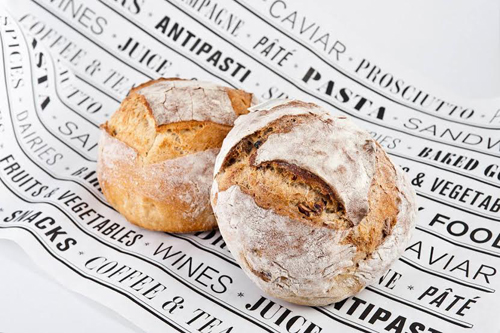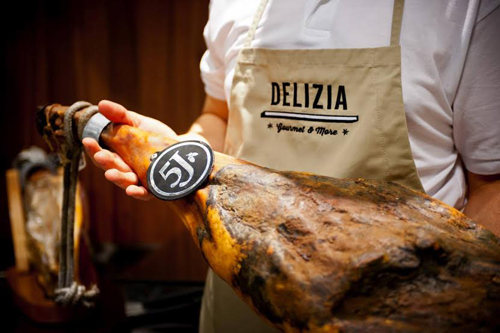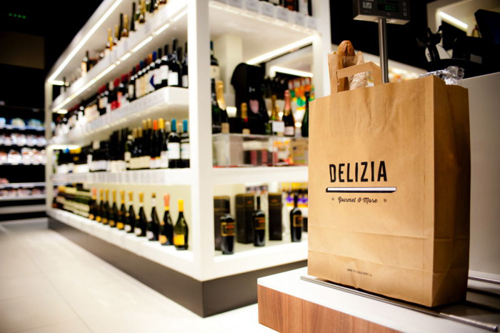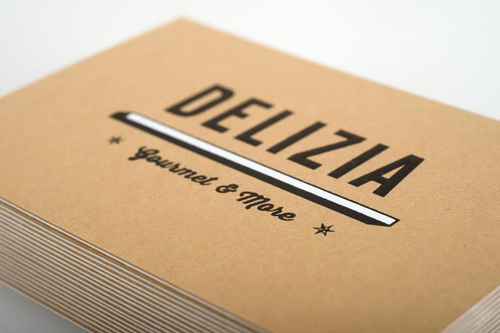 The branding of Delizia also caught the eye of the prestigious French Étapes magazine, which featured Barath's creation in its issue entitled Fou de Food (Fool of Food) earlier this year.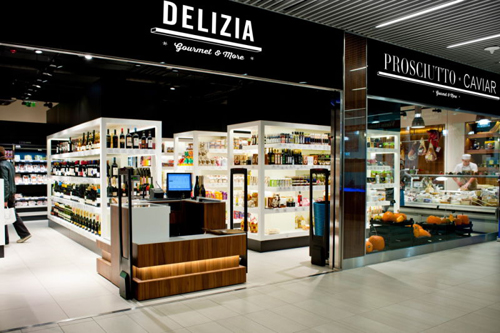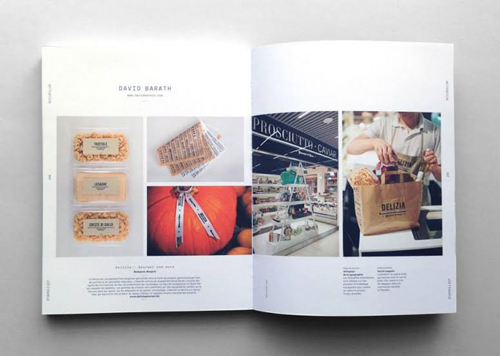 If you are planning on visiting Budapest, Delizia is conveniently situated in the new shopping center on the Buda side. You cannot only buy the products there but also taste some of them in the charming bar next to the store. There is also good news for all those who are not located in Budapest, a webshop is in the making. If you want to explore David Barath's other design projects, swing by his website and facebook page.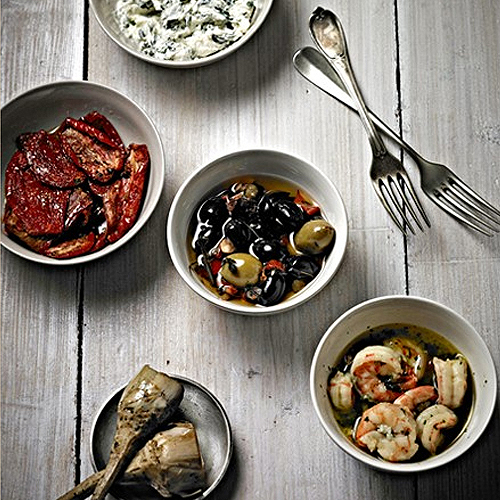 Photo source Delizia Gourmet & More, David Barath