Five years after adopting Vienna as my new hometown I'm constantly being reminded of the multifaceted and surprising design scene of the city. Looking past the Disney-esque castles, horse ridden carriages and Sissi memorabilia that dominates the city's image, you can discover the real Vienna, the gritty contemporary design loving Metropolitan with a small-town soul full of character and creativity. Vienna is best explored through its various districts, each with their own style, full of unique shopping opportunities, charming restaurants, and hidden gems just waiting to be enjoyed.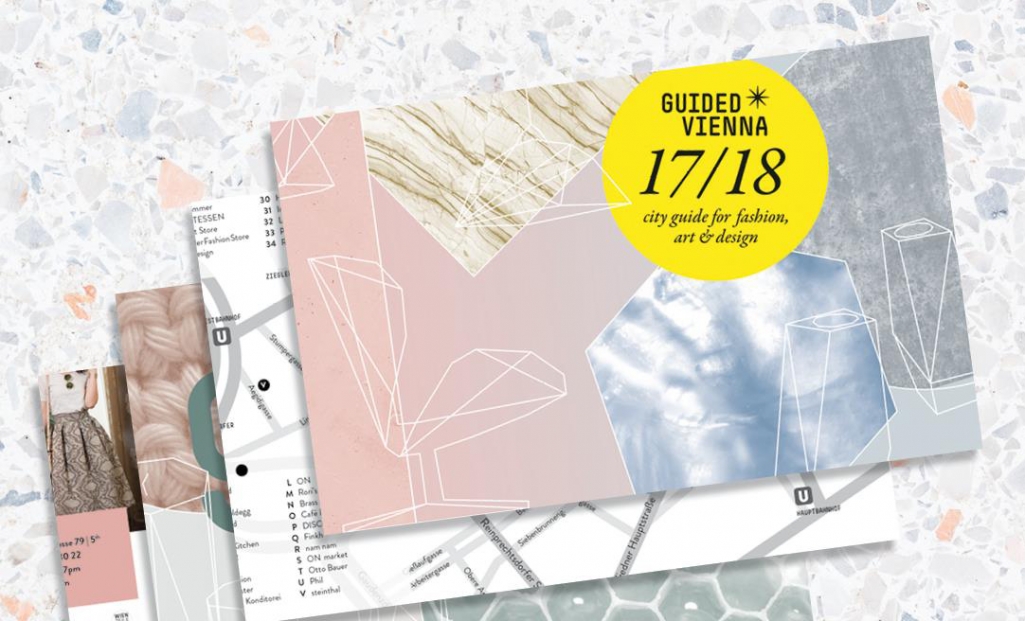 To help you navigate through these cobblestone streets of ours, pick up a free copy of Guided Vienna. A stylish, perfectly handbag-sized shopping guide designed and executed by local creative Tina Haslinger, full of special tips on the design scene for both tourists and people living in Austria who are looking for something special: small and classy fashion and furniture shops, jewellery shops with brilliant and individual items, fun and colourful kids clothes and interesting total concepts in the lifestyle area. Published for the 6th consecutive year Guided includes beautifully illustrated maps, up-to-date information in both german and english, is well-reviewed and loved by visitors and shop-keepers alike, and is simply, a beautiful publication printed on elegant Arctic Volume White 250gsm / 115gsm – a fact the paper lover in us adores!
Pick up your copy of Guided Vienna 17/18 at any one of the 60 shops represented, museums in the MQ, the tourist information centre in Albertinaplatz, design-oriented hotels and fairs, or download a copy on the go at their website.
Arctic Volume is exclusively available at Europapier.
Images © Guided facebook