World Book Day is a yearly event on 23rd of April, organized by UNESCO to promote reading, publishing and copyright. In the spirit of the day I've collected 8 unique, one of a kind book designs, which will make you discover yourself, feel hungry or wonder how the heck they did it. Which one is your favorite?
World Book Day was celebrated for the first time on April 23rd in 1995 and since then has spread across the world. Even though it is celebrated on slightly different dates in different countries, the meaning and purpose is the same everywhere. The 23rd of April is the most common date, chosen after the anniversary of William Shakespeare's and Miguel de Cervantes' deaths. Today, take a minute off and enjoy a chapter of your favorite book –  just after enjoying this list of hilariously wonderful book designs from around the world.
NY based artist Tauba Auerbach's RGB Colorspace Atlas (cover photo) shows every color imaginable through digital offset print in a page-by-page medium. The stunning sculptural object is like a 3D version of the photoshop color picker. This is absolutely stunning and one of my all time favorite paper/book installations.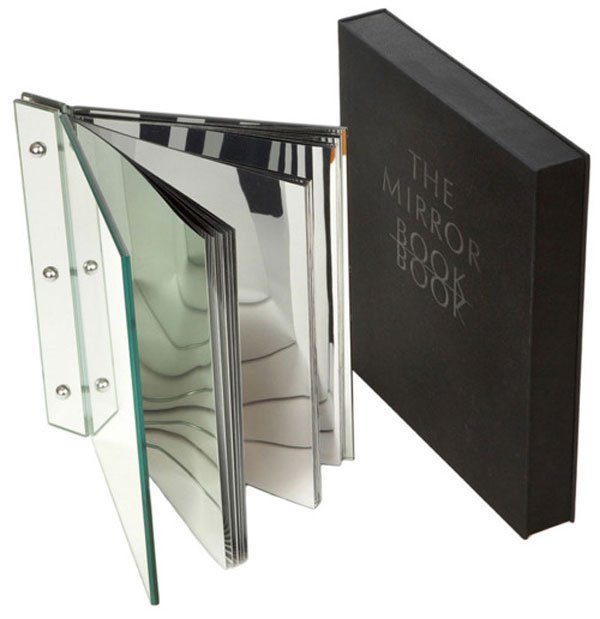 The Mirror Book, by John Christie and Ron King, and published by Circle Press in 1985, is exactly what it sounds like. It comes complete with a pair of white gloves for smudge-free handling, and it's meant to be a book about self-discovery: "As one turns the pages, hands are reflected, and on looking closely, our own faces. In the act of turning, the self-image becomes distorted. Here the book is the entrance key to a world of self-contemplation, and, potentially, self-knowledge."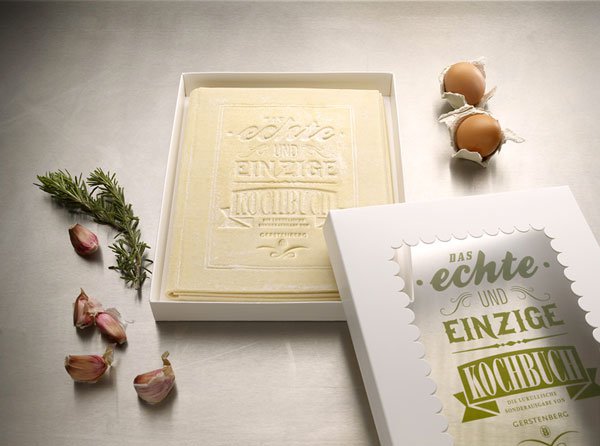 The first and only Cookbook you can actually read, cook and eat – Das Echte und Einzige Kochbuch. Made of 100% fresh pasta, it can be opened, filled with ingredients and finally cooked. Packaged as classic lasagna. The Cookbook was designed as a special project for a large publishing house, Korefe and Gerstenberg.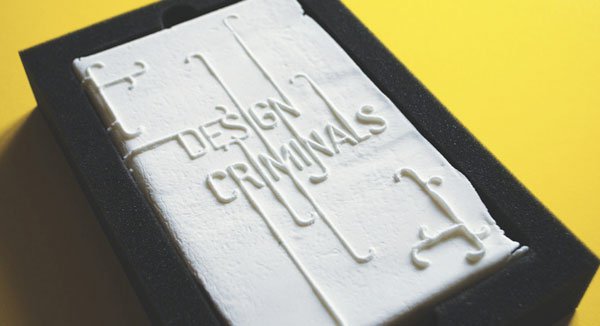 Speaking of edible books, Design Criminals is another novelty masterpiece you can nibble on — only this one is an art book made entirely of sugar and printed with vegetable ink. The book won designer Andreas Pohancenik a nomination for the prestigious Brit Insurance Design Awards.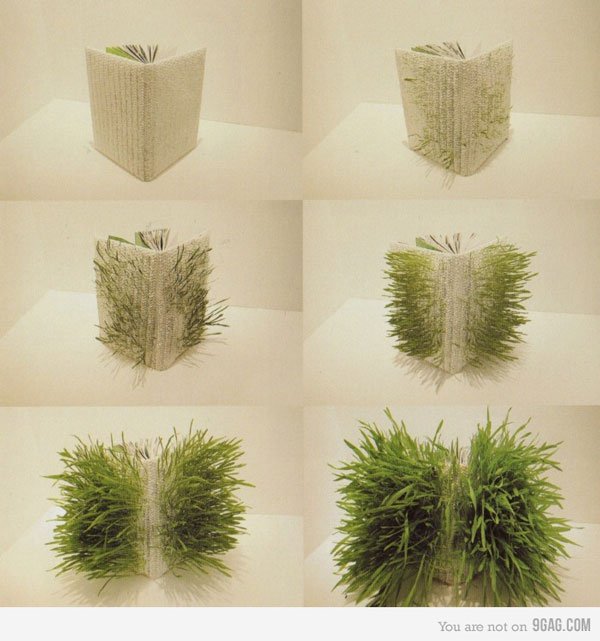 Amazing green design. Even though these books were only distributed as a direct marketing idea to promote the movie The Jungle Book 2 in Spain, I think it's pretty phenomenal. We wonder what's inside and do you have to water it to grow?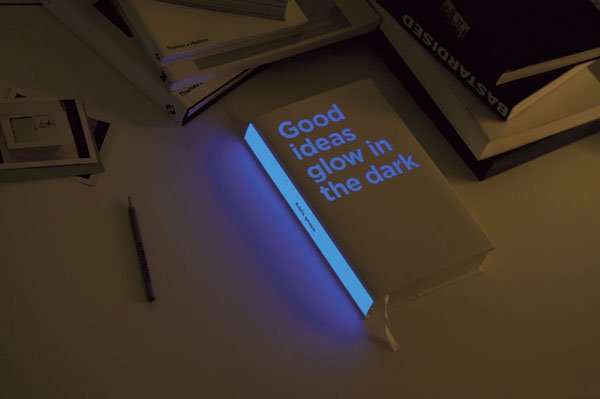 Croatian designers Bruketa&Žinić created a book that can only be identified in the dark. When the lights are turned off, words glow on the cover and spine of the annual report for investment company Adris. Copies of the book were showcased at shop-concept studio Brigada, where lights were turned on and off at intervals. Love the inventive idea, but reading in the dark, crazy!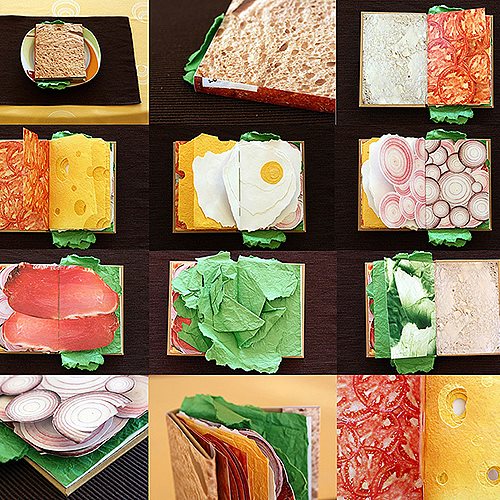 The hilarious Sandwich Book by a Polish freelance photographer and graphic designer Pawel Piotrowski is an entire book constructed like a sandwich. All typical ingredients can be found, from layers of tomatoes to folded lettuce and slices of cheese. Yummy yummy, we're getting hungry!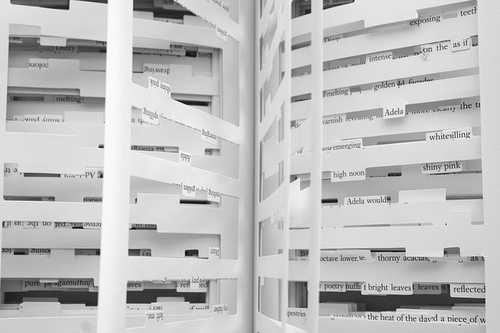 Tree of Codes is an artwork, in the form of a book, created by Jonathan Safran Foer, and published in 2010. To create the book, Foer took Bruno Schulz's book The Street of Crocodiles and cut out the majority of the words. The publisher, Visual Editions, describes it as a "sculptural object."
Happy World Book Day Everyone!