One of the most well known local paper artists here in Vienna, Filius de Lacroix, has a long history in creating amazing, very distinctive, paper cut artworks. Only working with a Stanley knife and a scalpel, he creates pieces with artfully chosen strokes of the knife, turning the flat paper into a landscape of light and shadow.
De Lacroix is very talented in forming an expressive photo or a situation into paper art with only a few cuts. Most of his works are portraits which are done based on real photographs of people, objects or situations. He then hand draws them onto the paper with a pencil and chooses the highlighted areas to which he will give three-dimensional feel with the cuts. He is a master in seeing where to exactly cut a line, to form a shadow in the right direction. And even though the artworks are simple, also comic-like, he manages to transport the emotion. It's a very delicate process of cutting and slightly twisting the paper, creating one of time art pieces.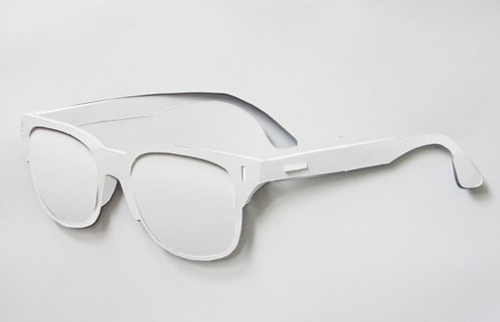 Commissioned work for YSL
Some of De Lacroixs' latest works revolve around some more mature topics, which has got him much publicity and recognition. His latest exhibition at Rosenrot in Vienna was one of the first to show his more daring work. Mixing a delicate form of art like paper cutting with more explicit themes creates interesting and debatable art. To see more of his latest works, visit his facebook page.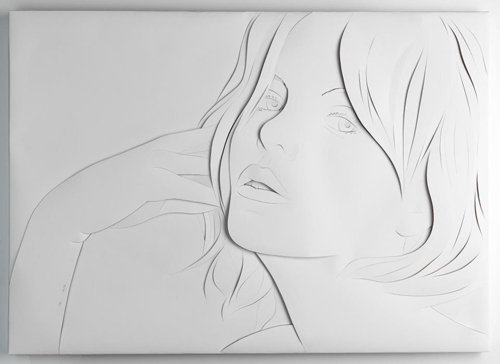 Portrait of a woman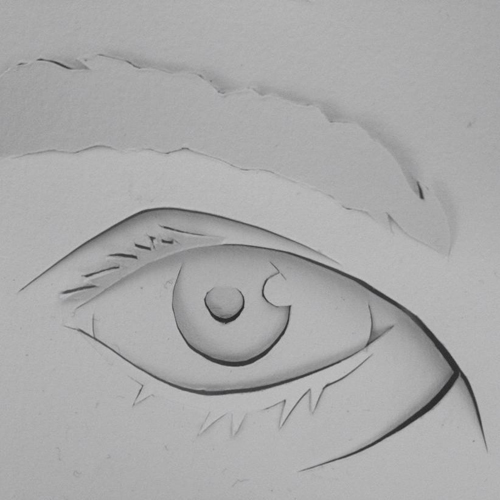 Detail of a paper cut artwork
De Lacroix is an artist with humor. Being specialized in portraits, he asks people on his Facebook page to send him their so-called selfies aka photos taken of themselves through a mirror. Send in your own, and you can win the finished piece. This so-called emotion series is something he has done before.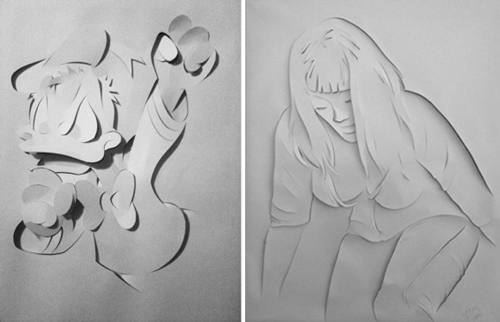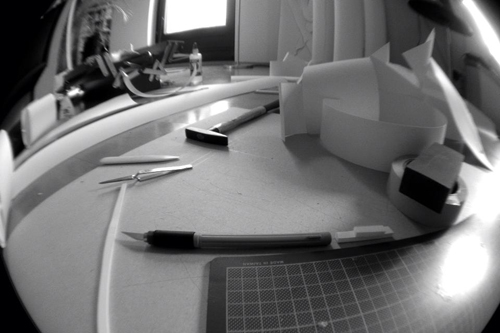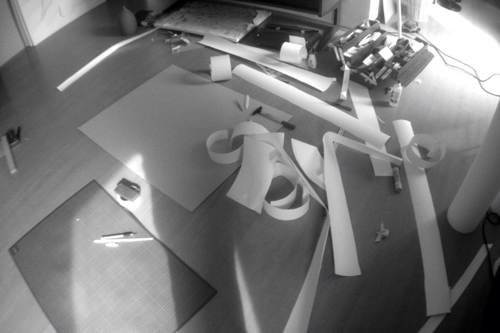 From the artist's atelier – work in progress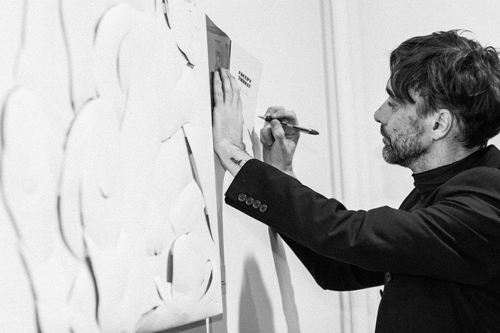 The artists himself, Filius de Lacroix  
photo by Peter Rauchecker 
Photo source: Filius de Lacroix