The Austrian Film Archive – filmarchiv, commissioned Local Austro-Spanish creative studio Perezramerstorfer to develop a new branding concept that could renew its visual identity and open the institution in order to connect with a wider public. Highlighting quotes and lines from well-known blockbusters and all-time classics, appealing to the personal connection between the movie character and the viewer, they created an identity that catches the viewers attention.
Most of the visual identities of Filmoteques are very distant and cold, because of its long analytical texts and the use of minimalist layouts and just photography. The design duo Rodrigo Perez and Martina Perez from Perezramerstorfer believe you have to be emotional in order to connect with more people – " Cinema is not just photography, cinema is about characters and the way they face their story, what they say and what they do; it is about characters, dialogue and action. "
Each motion picture starts with a screenplay written by screenwriters. It's the script that creates the emotional connection, as well as the the mood and feel of the movie, often creating memorable quotes that become the embodiment of the whole movie. With movie buffs and fans quoting their favourite characters and most memorable moments in movie history, Perezramerstorfer decided to focus just on that. With more and more possibilities to show movement: online, on info screens and e-panels for advertisement, they decided to create animated posters that could combine dialogue, movement and photography. What they ended up with, is a strong, flexible identity, easily implemented on different medias. The best part, they stayed clear of cliches but giving movie fans exactly what they wanted in a cool, contemporary way, without compromising on quality or craftsmanship. If nothing, it's homage to the motion picture industry.
Sadly, after months of working on the project developing the identity, naming, brand structure, logo, the program, website and posters the process was cancelled and the new identity will not be implemented. (What make us wonder, what are you thinking Austrian Film Archive?!)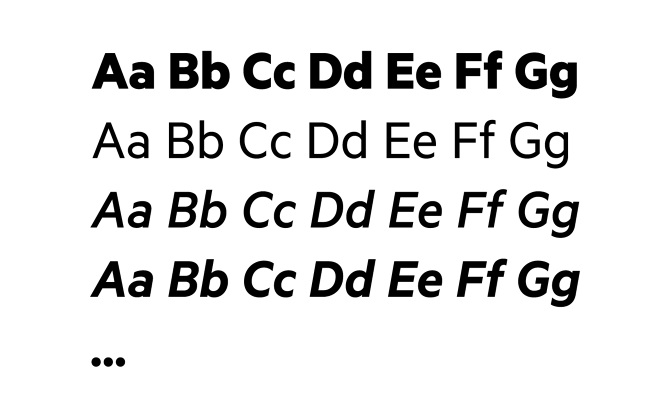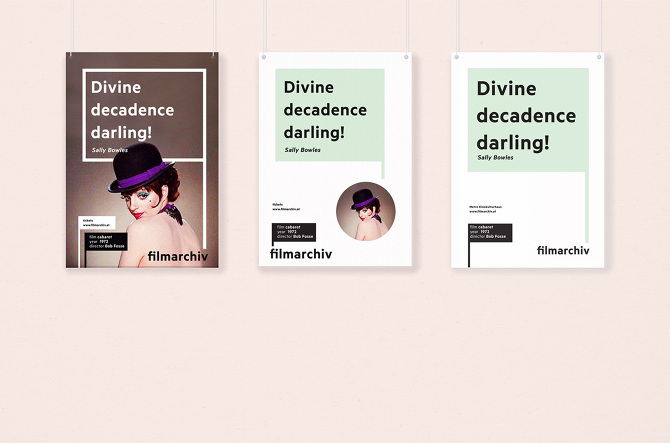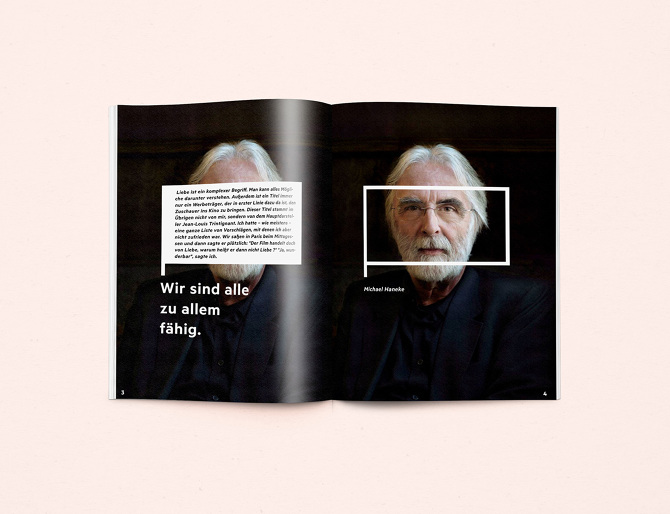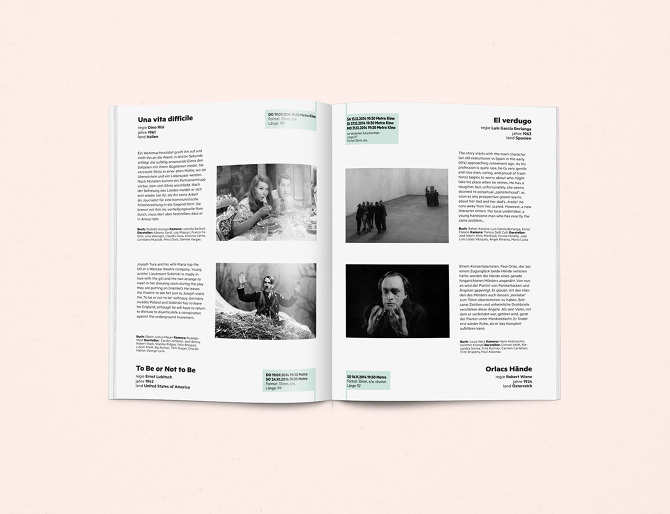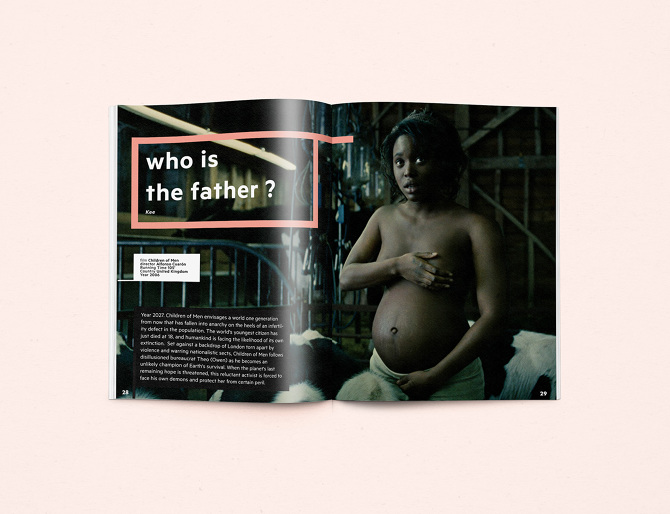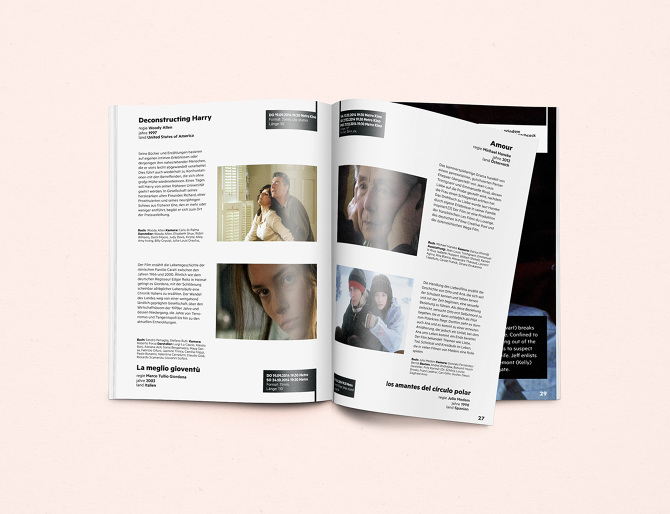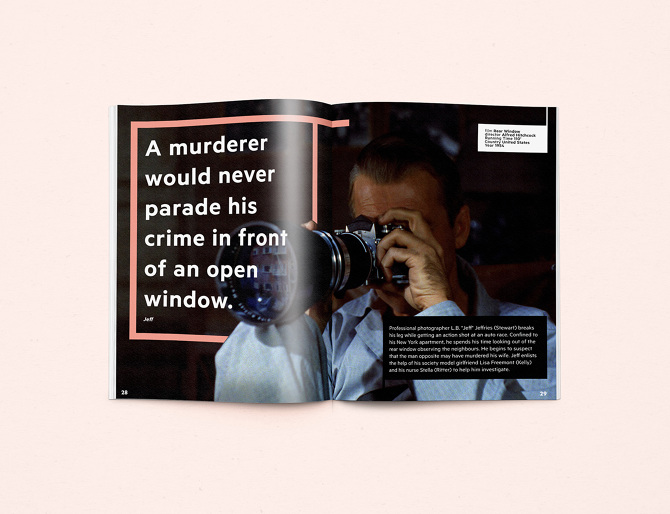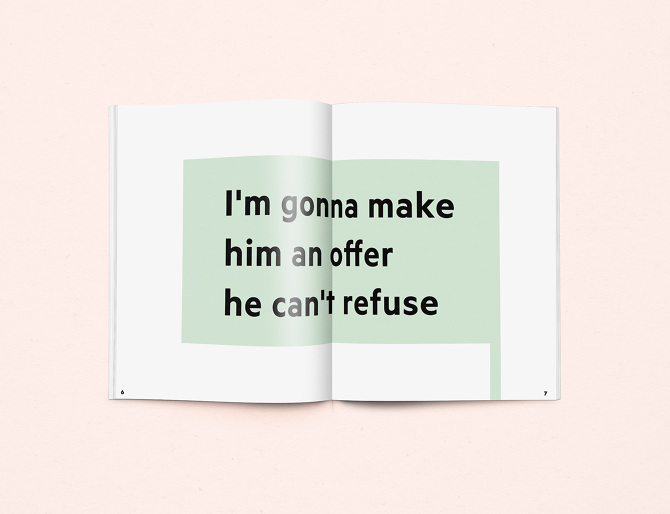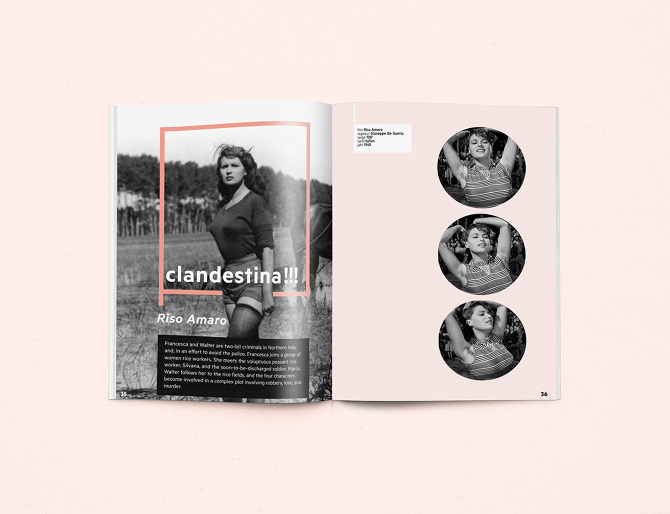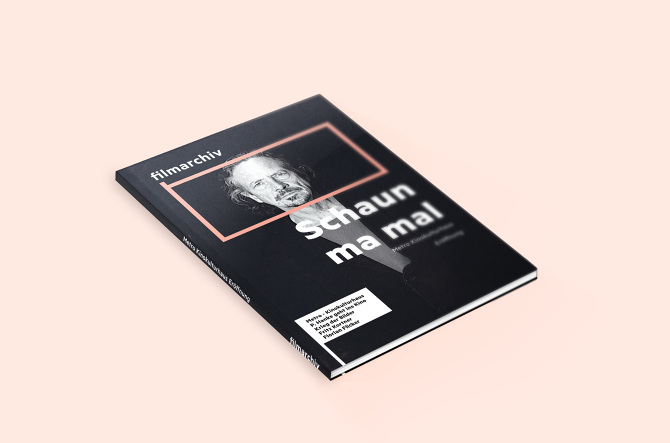 Images © Perezramerstorfer (except of the movie images and animations used for the examples.