Paris+Hendzel Co. is an international branding studio located in Warsaw, Poland, founded in 2013 by Lukasz Hendzel. Their latest client: Polish fruit processing company FRUTITAS, commissioned a youthful brand identity – one that reflects the cheerful and loving-life attitude of the brand. A design studio which was built on family values, seems to be the perfect fit for the family company FRUTITAS is.
Frutitas was created out of love for the sweet taste of dried fruits. Created for people who love snacks. Company products are healthy and sweet, cheerful and colorful, sometimes crusty and they are very good reason to give up the candy. Thanks to traveling fruit routes of Poland they are able to find alternatives to snacks full of chemical ingredients and unknown symbols. Frutitas welcomes you to the beautiful and distinctive taste of dried fruit born on Polish soil.
With a branding full of life and color, Paris+Hendzel seems to have hit the nail on its head. The retro-inspired calligraphy script font together with a more modern geometric sans serif form the logo, which is partnered up with a photo-realistic illustration of a fruit or a berry, gives a contemporary feel on an everyday product. With down-to-earth materials and no-fuzz yet attention gripping packaging, dried fruit has never looked so appetizing!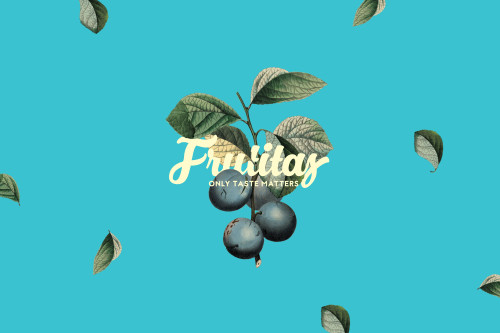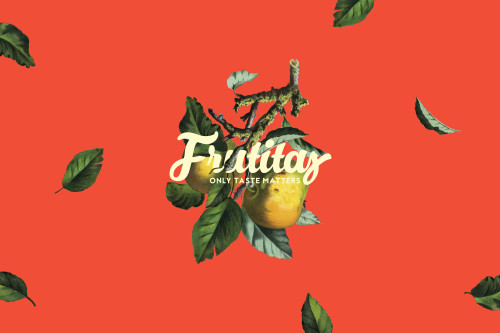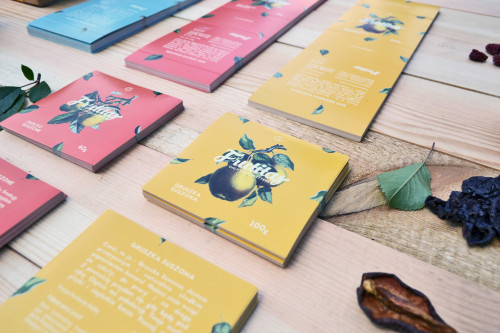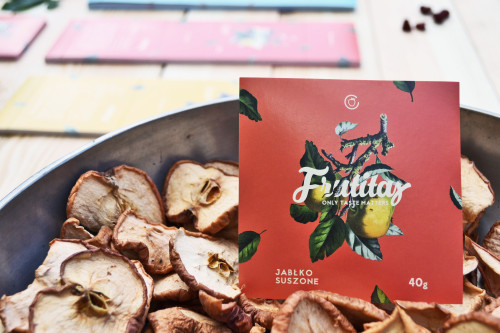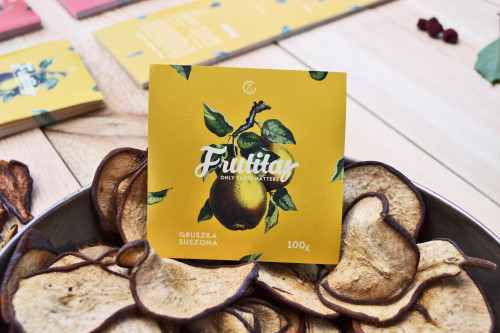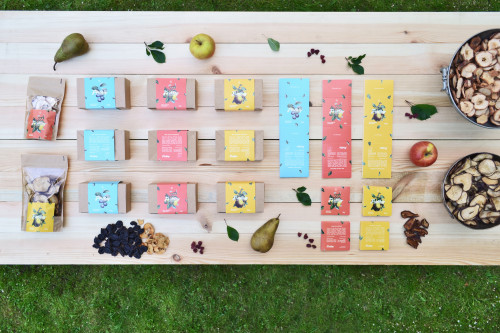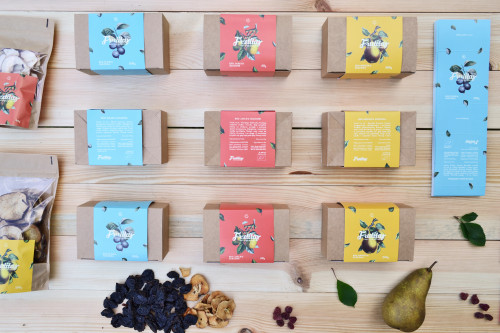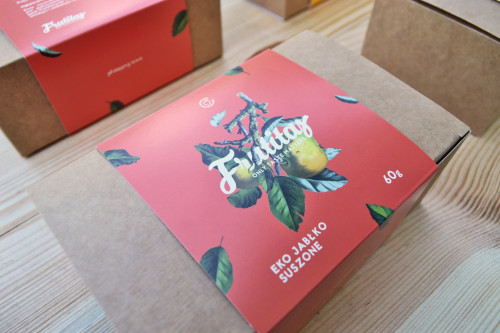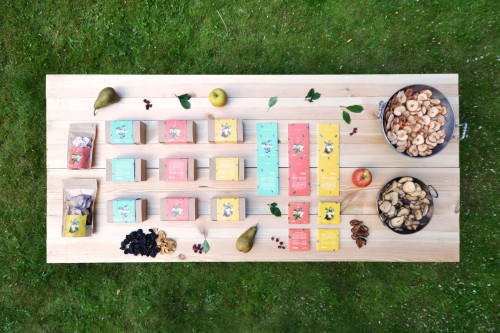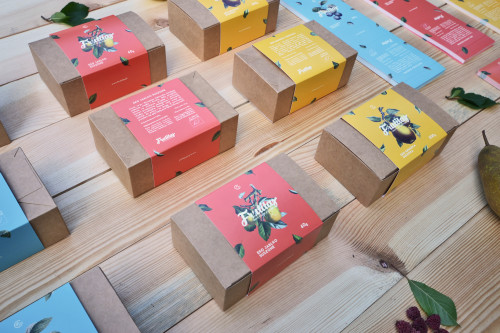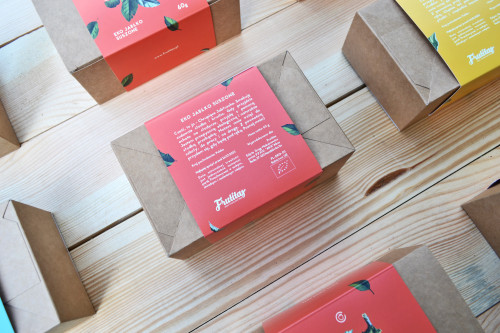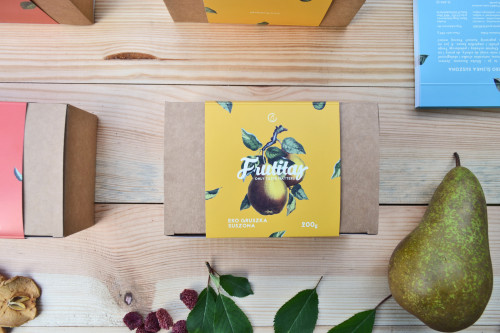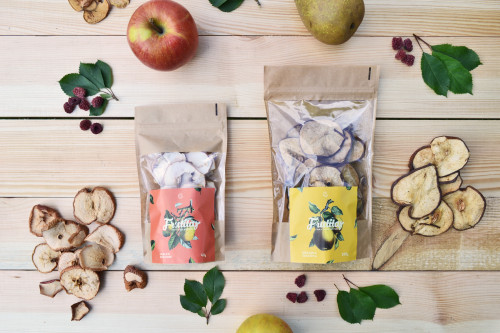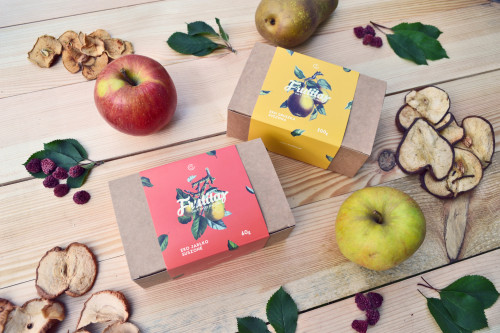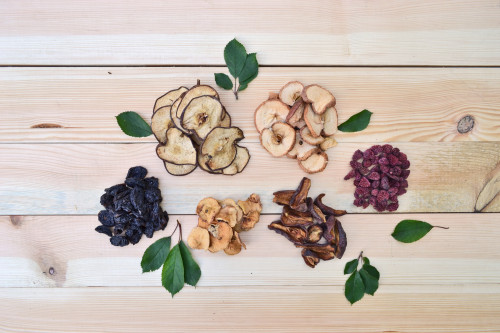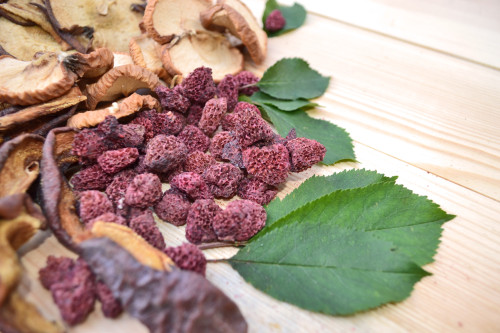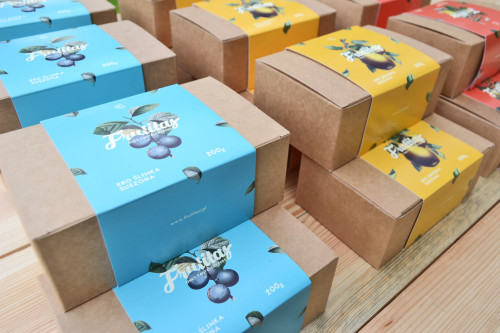 Images via Paris+Hendzel Studio