The brilliant Czech illustrator duo Tomski & Polanski created a charming herbarium inspired branding and packaging for a young textile manufacturer Pernowka's new lingerie line Metropolis. The design is based on a harmoniously colored botanical illustration with a vintage feel, perfectly representing the retro style lingerie line.
The textile manufacturer Pernowka's latest endeavor is a beautiful line of luxury lingerie titled Metropolis, each hand made in the hills of the Czech high lands. Only using high-quality materials, long-lasting sustainable production methods and emphasizing high aesthetic qualities, their inspiration comes from the surrounding wildlife: meadows, woods, ponds and the fauna & flora of the environment. A high-quality product needs a strong and stylish packaging, this is when Tomski&Polanski stepped in.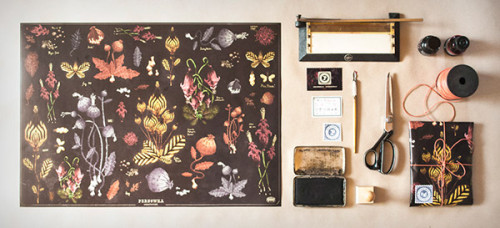 Two passionate Czech native creatives, Tomski and Polanski, took the task to create an illustration based packaging for the new lingerie line. Taking the same inspiration as Pernowka, they turned their eyes towards the mystical wonderland that is found in the woods. As a result, an enticing collection of freehand drawn preserved plant life illustration was born, with dark yet vivid colors and beautiful details. The semi-symmetrical illustrations are used in the product images as backdrops, the packaging wrapping paper, and the stamps and labels cards. The timeless design range is a perfect match to the product it represents, making it almost impossible to imagine ripping into such a beautifully wrapped package.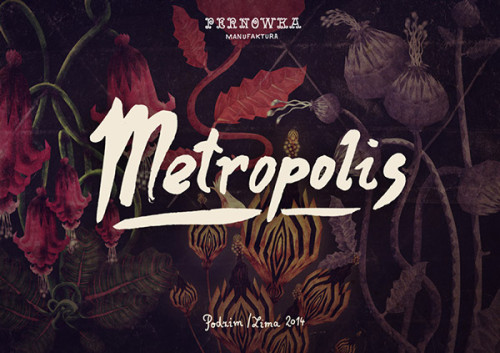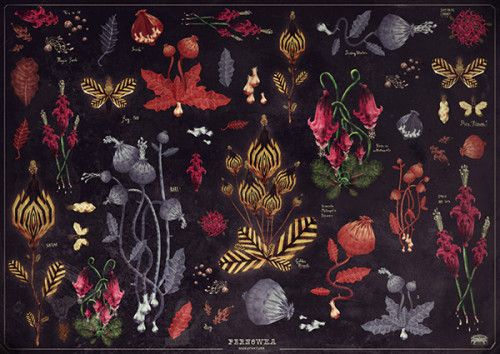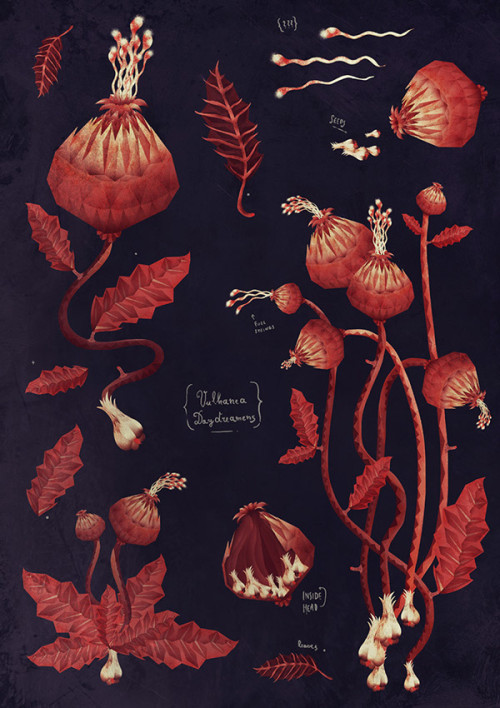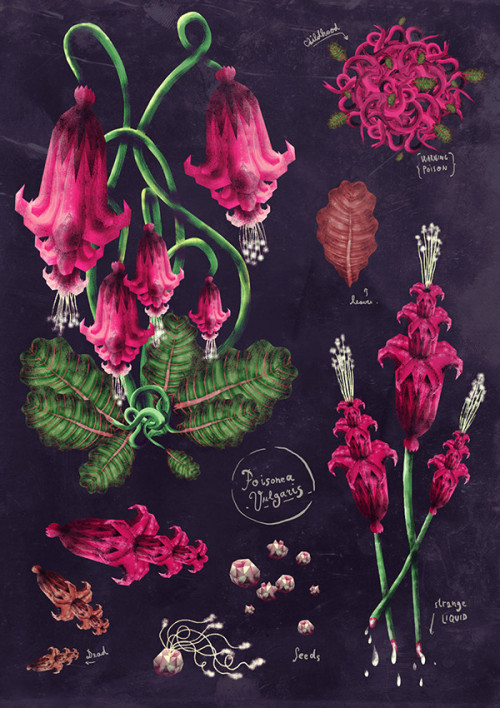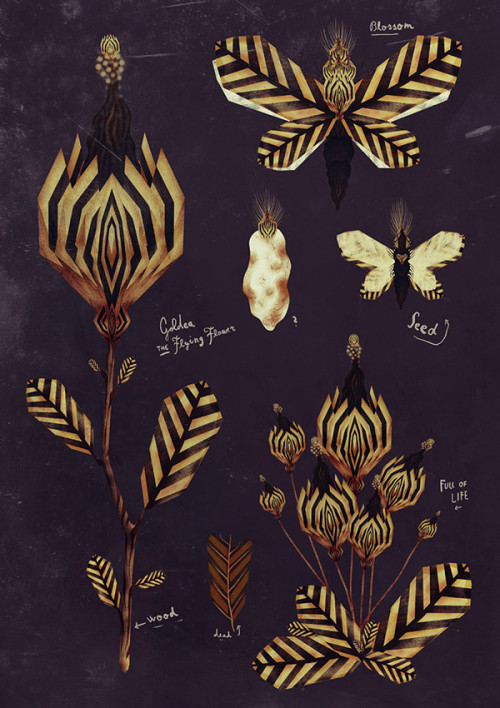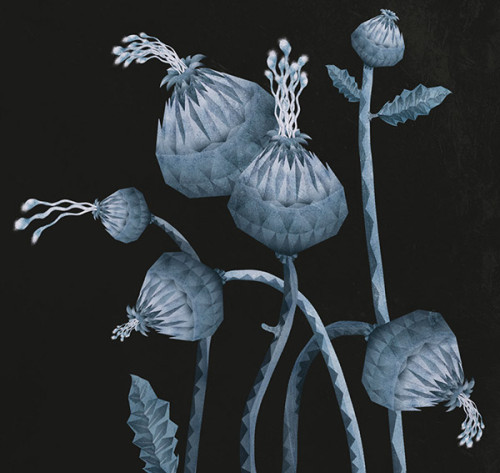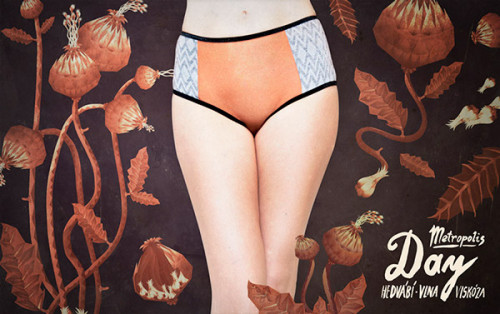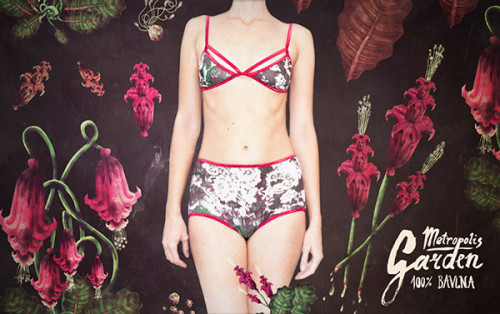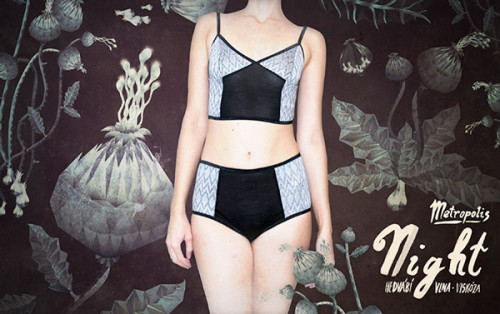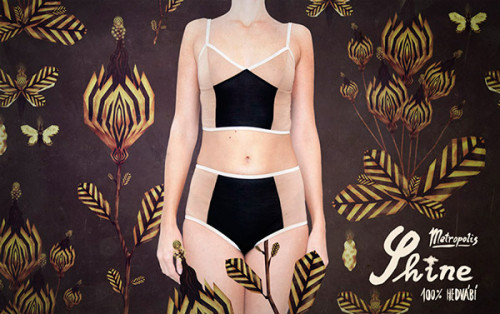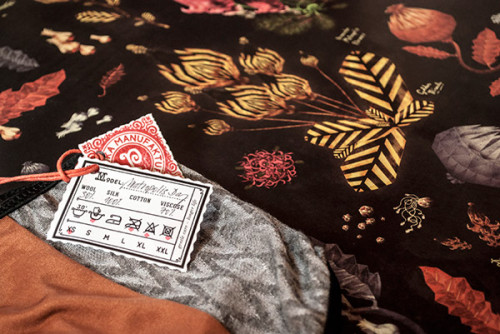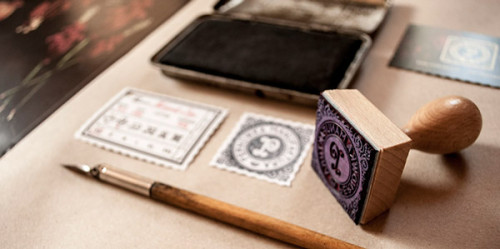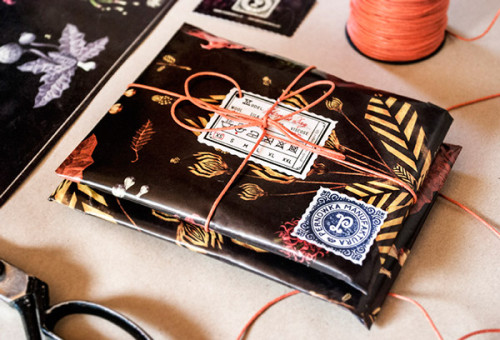 Images via Tomski&Polanski