Gletscher is a design studio from Linz, Austria, founded and run by 3 Austrians and an Australian, whose creative ideas and support has helped numerous companies and institutions in strengthening their brand identity. Working with a holistic approach, Gletscher has worked with clients both nationally and internationally, with their latest being an Austrian bakery, with an incredible 125-year history.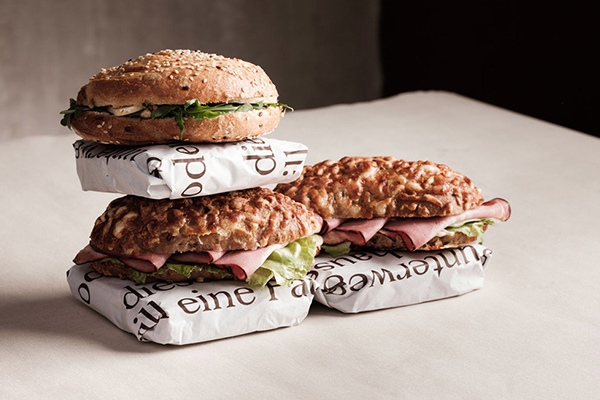 At the heart of the new identity lies the stories and tales of the people behind Honeder Naturbackstube
Tasked with the complete rebranding of a local family company, Honeder Naturbackstube, Gletscher rethought the brands positioning and strategy through a new identity system from concept to web design and packaging. With 20 different shopfronts state-wide, and a tradition that reaches across generations, only one aspect remained the same, the known and beloved Honeder logo.
At the heart of the new identity lies the stories and tales of the people behind the brand, the individuals who have made this family company exist for 125 years. To do this, Gletscher took a step back, to the roots of Hodener. The stories are told through the new website, which makes the user feel like their stepping into the bakery itself while learning the story of how their favorite bread is made. Along with the stylishly minimal packaging designs that utilize handwritten-styled typography with an over-sized serif font pattern and elegant labels for the honey and jam jars, a poster-magazine Die Krustn was created inviting people into a world steeped in tradition and rich with colorful characters, bringing to life the craftsmanship of the bread they love to eat.
The insightful and beautiful photographs taken by Robert Maybach can be seen across the concept as a window to the world and tradition of the Honeder bakery. The brand acts as a reflection of the company's corporate culture: the conscious use of resources, upholding the craft, and a commitment to nature.