Couple weeks back when our Design & Paper team was having Friday afternoon brunch at the Hotel Daniel Bakery in Vienna, the hotels sophisticated and stylish stationery caught our eye. The trendy and simple, yet strong monochromatic designs and graphics were one with the cool over-all look of the hotel itself. The company behind these designs is no other than the design power house from Graz, Moodley Brand Identity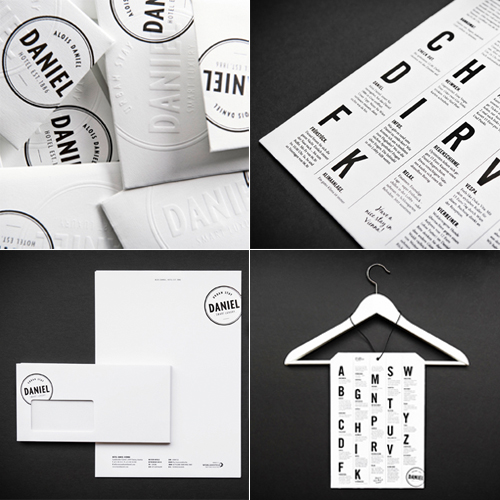 Moodley Brand Identity is a well-known design agency which does anything from packaging design to interior and space branding, and everything in-between. They have designed for numerous well-known clients, which they have won awards for, and more likely you've seen their designs somewhere, sometime, even with-out your knowledge. Their modern and urban chic style is often recognizable, and sometimes criticized repetitive, but we at Design & Paper are definitely fans! The simple, clean and customer-friendly approach of their designs work, with-out compromising the strong visual statement. They run offices in Graz and Vienna, employing over 50 people from various countries.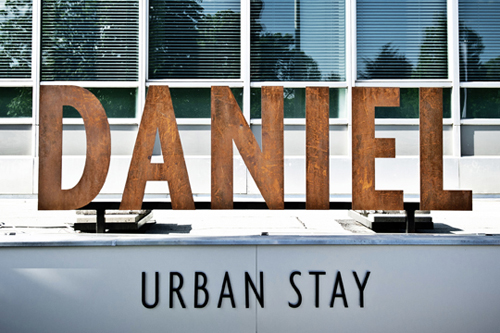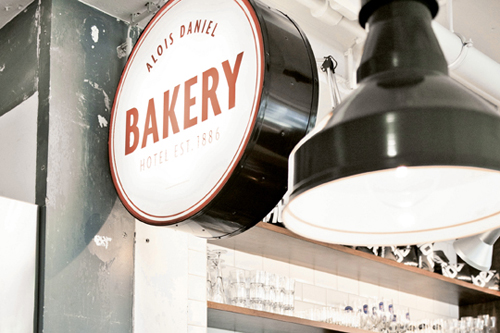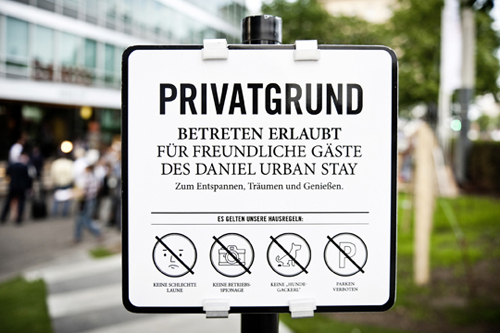 Hotel Daniel is located next to the historical Belvedere grounds, in a building designed by Alois Daniel in the 1960's
One of their latest projects was to create a new brand identity for the Hotel Daniel in Vienna. Hotel Daniel is all about urban modernism and luxury combined with laid-back attitude and relaxed atmosphere. Their minimalistic hotel interior mixes with the boho chic look of their ground-level Daniel Bakery &Bar, creating an interesting balance between the two. The building itself architecturally represents the iron-curtain era, designed in the 60s by Alois Daniel, hence the name!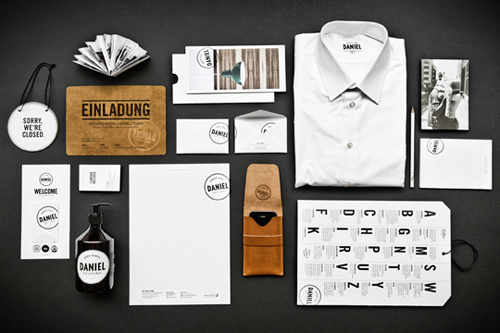 The modern and cohesive visual look of Hotel Daniel stretches from business cards and stationery to brochures and soup bottles.
Hotel Daniel, as all self-respecting urban hotels now days, has several things going on at their premises. Their concept goes much further than the simple idea of offering over night shelter. No, they have their own bees to make their own signature honey, which they use in their own bakery. They have their own contemporary sculpture by Erwin Wurm, a sailing boat hanging off the rooftop. There's a silver camping van parked in the front yard which guest can rent over night. And of course, their own little green batch where they practice urban gardening.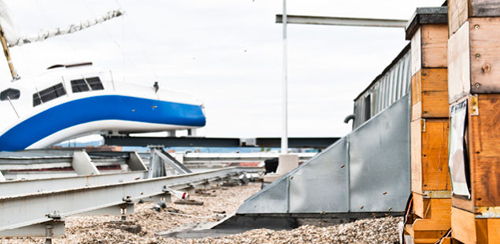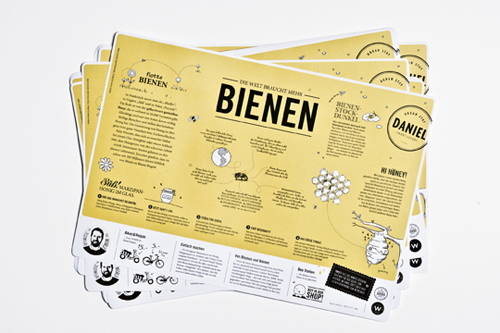 The bees which provide Hotel Daniels own honey, as on the roof of the hotel, next to the sailing boat sculpture by Erwin Wurm.
But what has made us fall in love with Hotel Daniel, is it's dedication to detail in every aspect. As each room and area of the hotel is carefully thought out to give the customer the best experience imaginable, they even have hammocks in some of the rooms! And the little things where hotels often take the easy route, Hotel Daniel stands out. They have their  soup and shampoo bottles, specially designed dress shirts, of course postcards and even their own Daniel mints! All done in the recognizable Hotel Daniel style.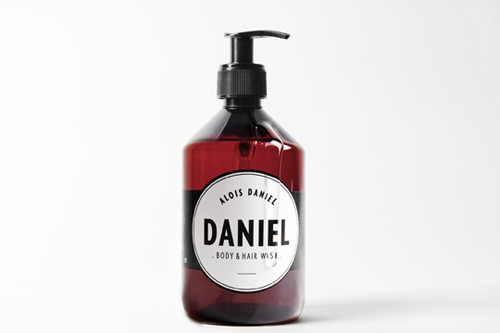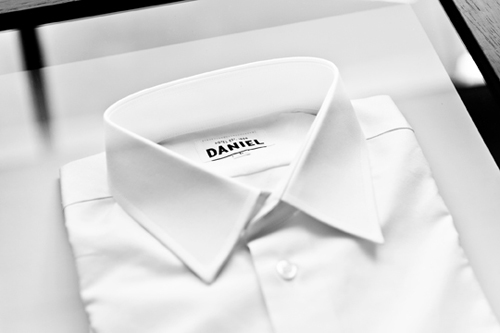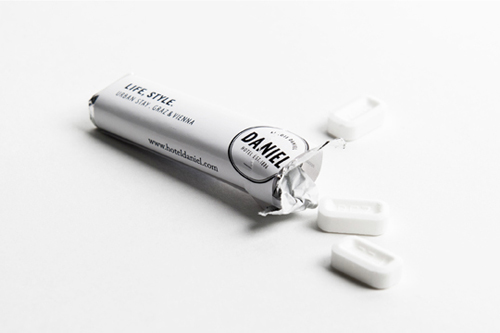 From soup bottles to self-titled mints, every detail is designed to perfection 
Moodley Brand Identity has managed to do exactly what their name says. They created a unique identity for the hotel, a brand that is a perfect combination of the urban modernism and laid-back attitude with a humorous touch!  For any design lover or a fan of modern luxury, we highly recommend Hotel Daniel and their Hotel Daniel Bakery. Stay a night, or pop in for a quick lunch (yummy!). If your lucky, you might see our editor there, writing away our next post!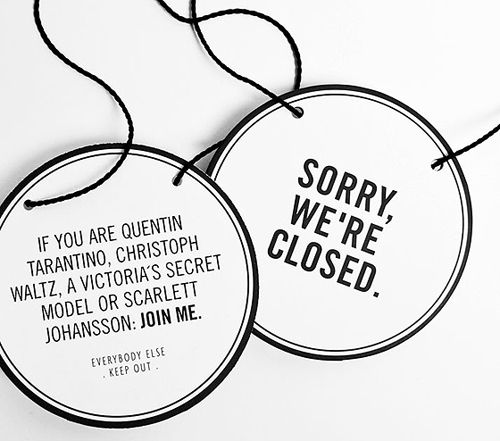 The humorous "please don't disturb" signs, which we totally agree with! 
 Photo courtesy by Moodley Brand Identity
and Hotel Daniel