The name Kispiac means "small market", which refers to one of the oldest meat markets in Budapest next door to this small cozy bistro nestled in the off beaten track, a stone's throw an away from the city center. With rustic and authentic Hungarian cuisine the branding was designed to fit the theme. The woman behind the patterned identity is a local graphic designer, Eszter Laki.
Kispiac is a small, affable gastropub on Hold utca, in the neighborhood of one of the most famous markets of Budapest. Since its opening Kispiac has steadily knacked its way to the hearts of locals and tourists alike. With a no-fuss attitude in food, decor, and branding the bistro is truly a small gem, waiting to be found.
A young Hungarian designer and artist Eszter Laki designed the identity of Kispiac. Keeping everything simple, the range consists of silkscreen printed wrapping papers, menus, business cards, take away paper bags and coffee cups and the logo that is sand-blasted on the front window. The cute, animal and vegetable patterned papers with a simple circular logo – in either sticker or stamp form are the two main elements in the design. With earthy tones and rough rustic materials, the papers chosen speak volumes of the attitude the bistro is built on.
Pop in for breakfast or grab some takeaway lunch, wrapped in the cleverly patterned packing paper. But make sure to make reservations for dinner in advance as the bistro itself is small and very limited in seating, and extremely popular with locals – which should tell you enough to go and check it out!
Kispiac Bisztro
Hold utca 13.
Budapest, Hungary
website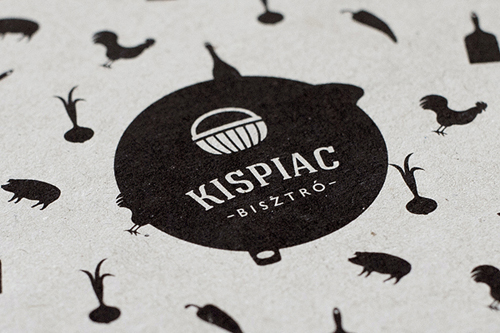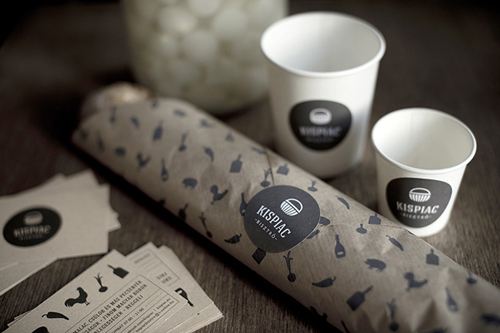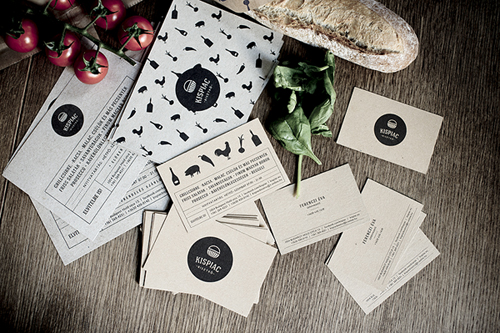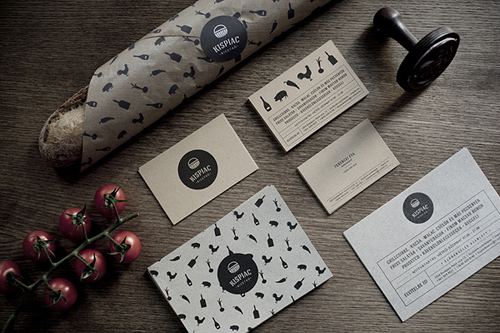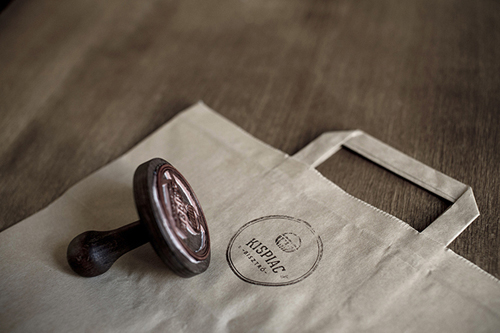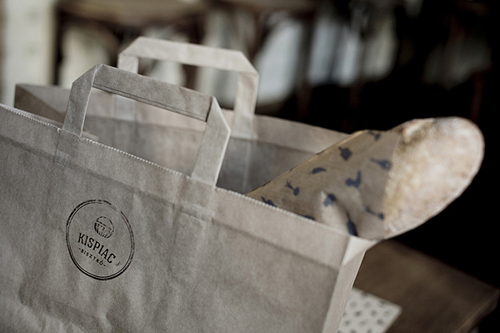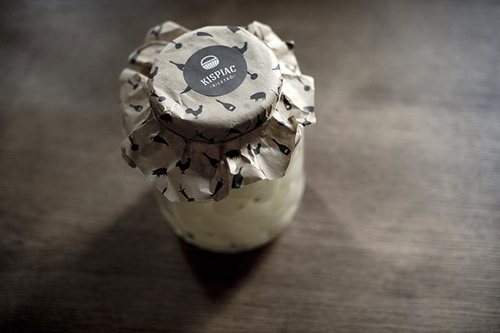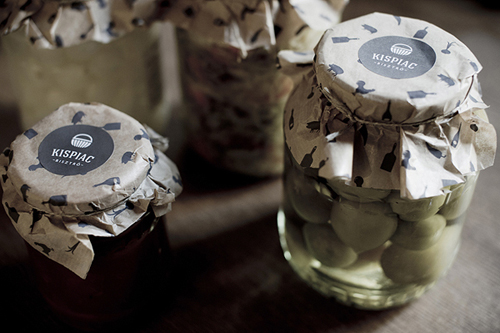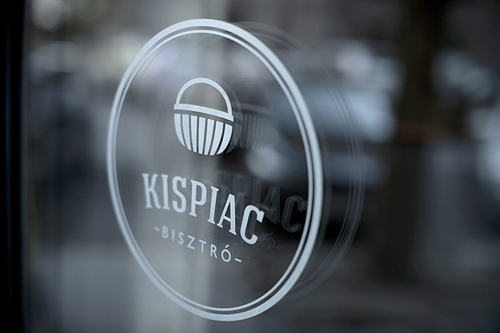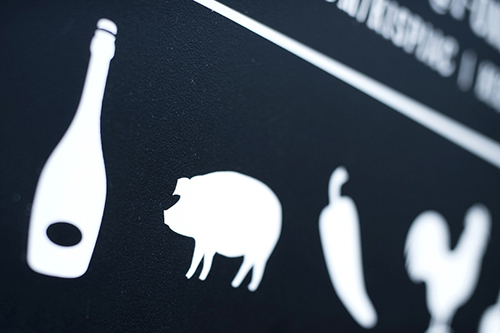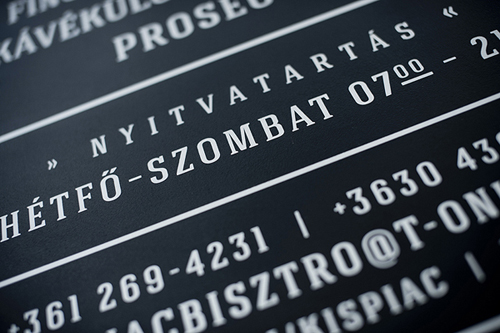 Photos © Eszter Laki Behance