Hungarian paper visionary and creative Edina Németh runs Edinas Paper – a creative agency for paper designs, installations, decorations, workshops, exhibitions and anything imaginable, all revolving our favorite topic: paper. With incredible projects under their belt, Edina together with her talented team created the new Christmas campaign window display for Libri bookstore in Budapest inspired by the enchanted world of the famous Danish author Hans Christian Andersen.
A swan flying through the shop window, the ugly duckling, and the Thumbelina sleeping in a nutshell, all remind us of our favorite childhood stories, creating the imaginary world that once only lived in our minds. The crystal white, detailed winter scenery works as a wonderful backdrop for the old, colored illustrations of the characters from the Andersen special edition book. Behind the delicate windows, the light softly shines through the Glama Basic paper layers, revealing a silhouette of a ballerina. And when you walk past the window display, with the help of interactive projection, your own silhouette will appear in the building's windows, making you truly part of the enchanted experience.
Build out of Arctic Munken Polar paper, the elaborate design is full of tiny details, and the more you look at it, the more you will find references to the fairy tale world of Andersen. The hot air balloons, carriage, steam locomotive, and lamp posts, all make sense once you dive into the stories, finding the meaning and significance of each little design detail. All featured papers are available at Europapier.
My favorite part of the installation is the incredible imagination and level of commitment Edinas Paper team put into it, the houses are designed and inspired after a building by the Nyhavn 67 in Copenhagen, a place where Anderson lived from 1848 till 1865. Including original railing and detailing of the sign on the facade.
To experience the beautiful window installation yourself, visit the Libri Bookstore at Váli utca 3. in Budapest. And in the spirit of the holiday season, and to share the joy of reading with even more children, Libri collects books until the 9th of December, to gift them to those less fortunate. So if feel like donating some books, please feel free to drop some off. Read more here.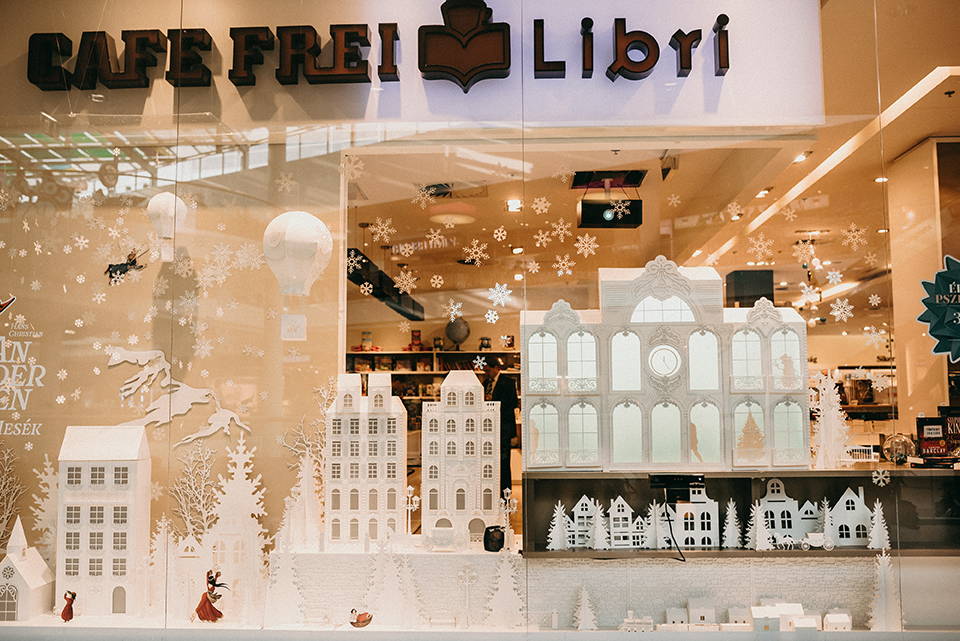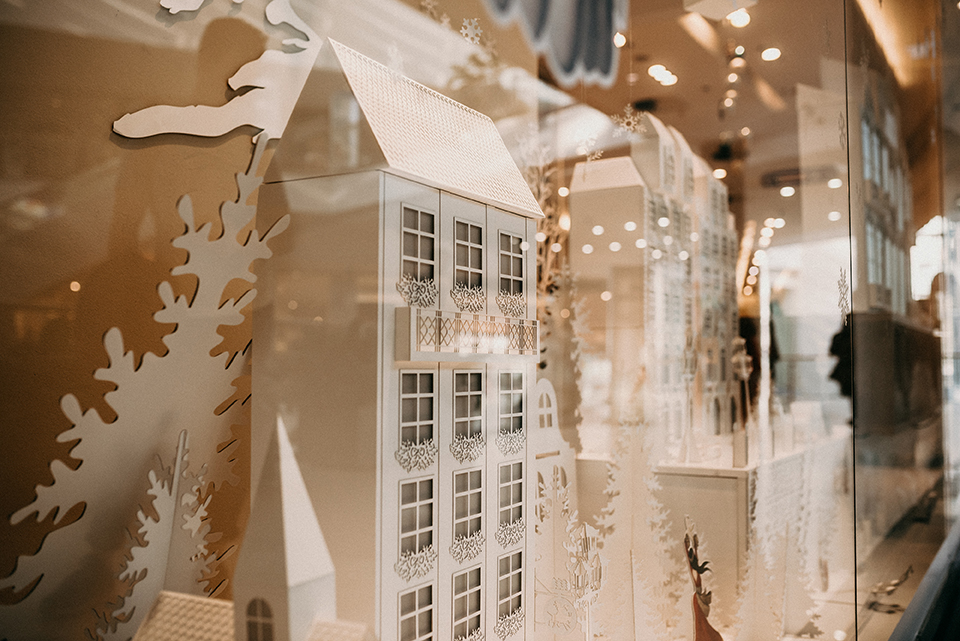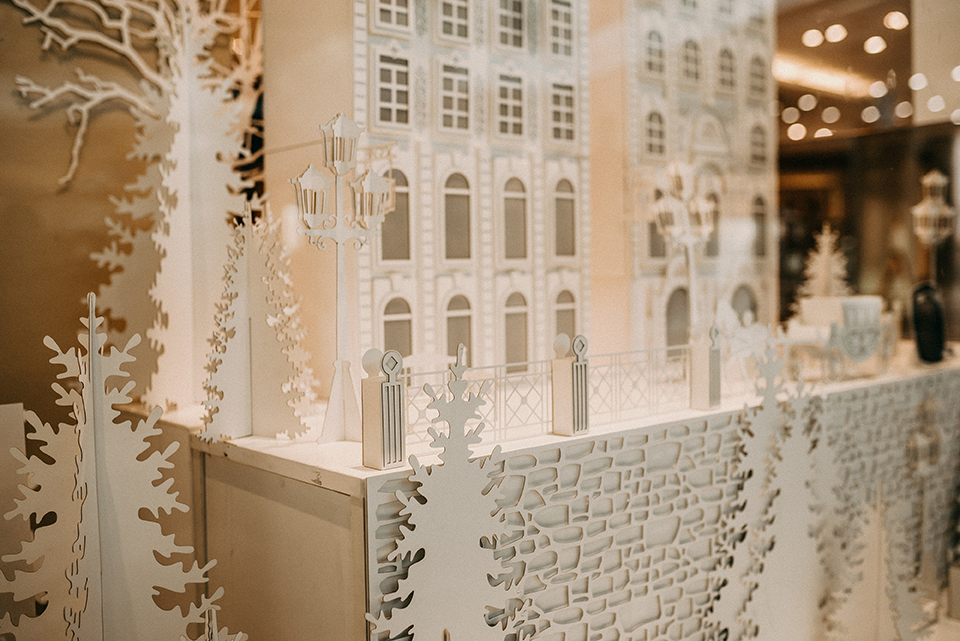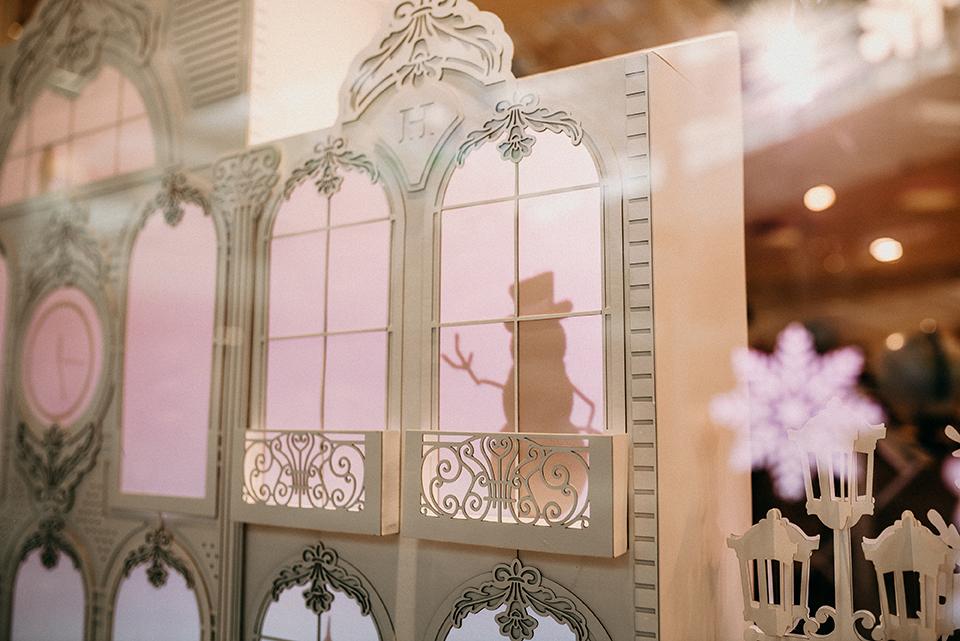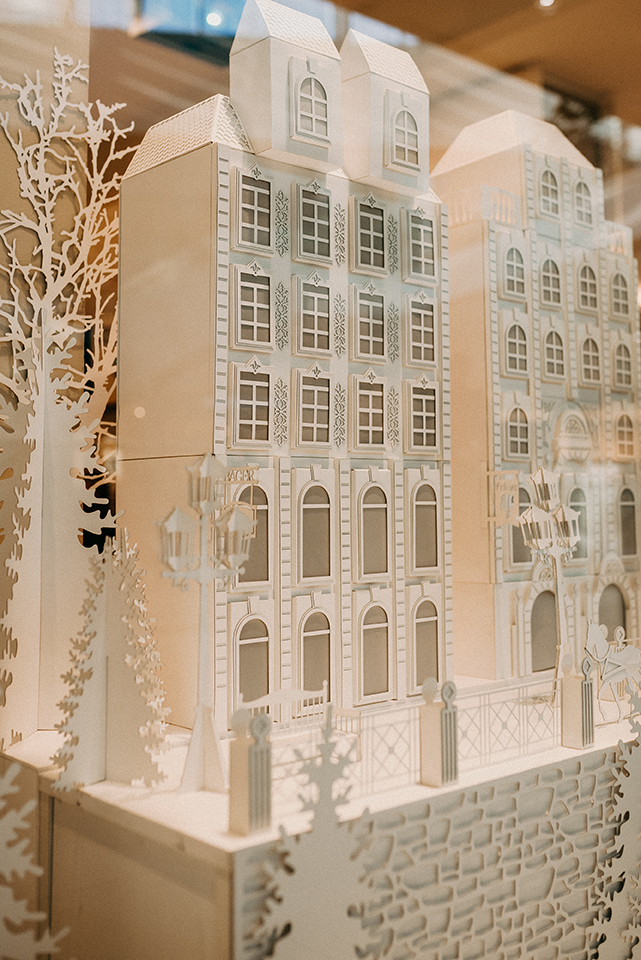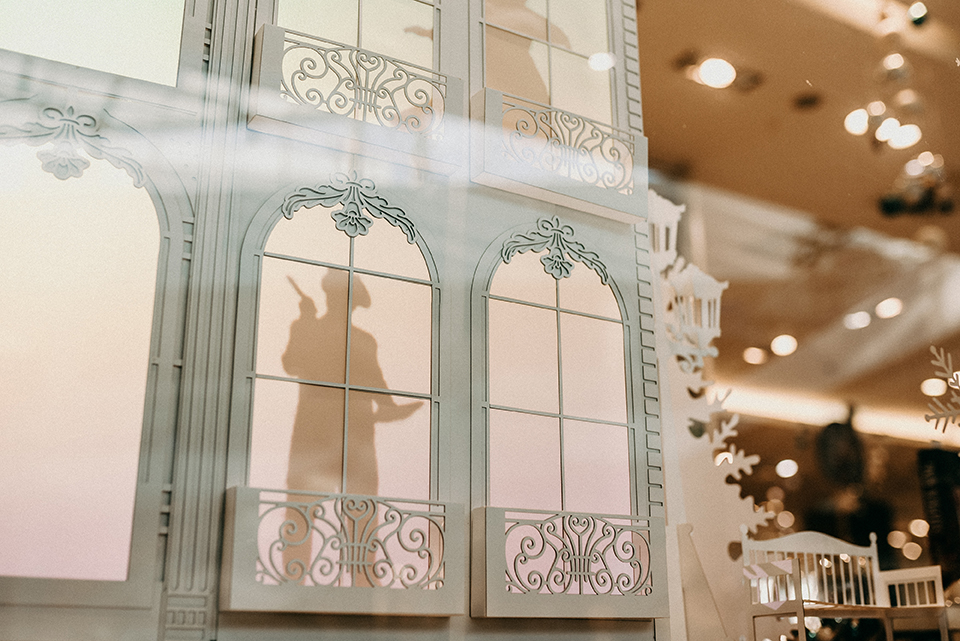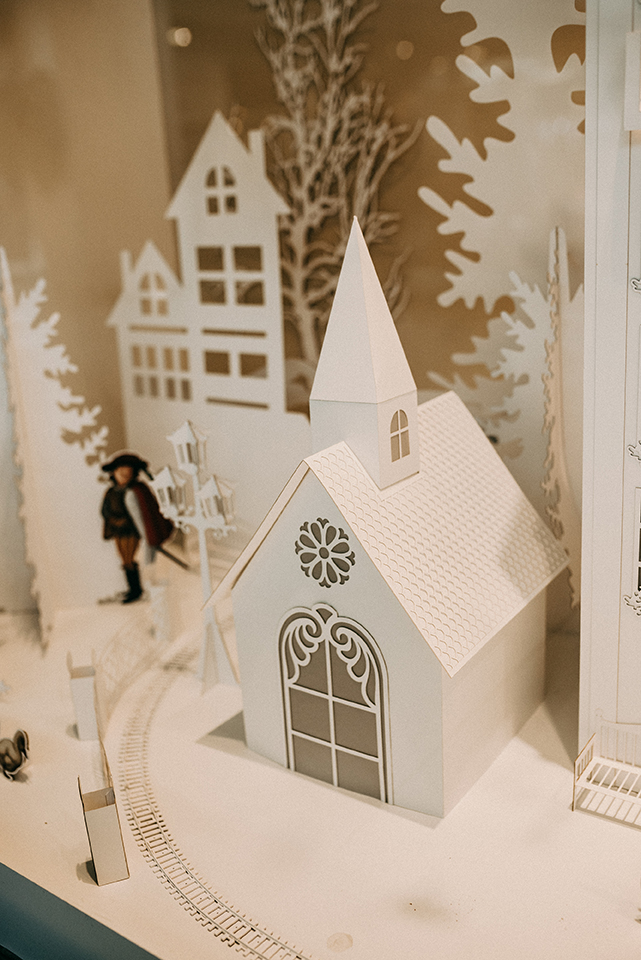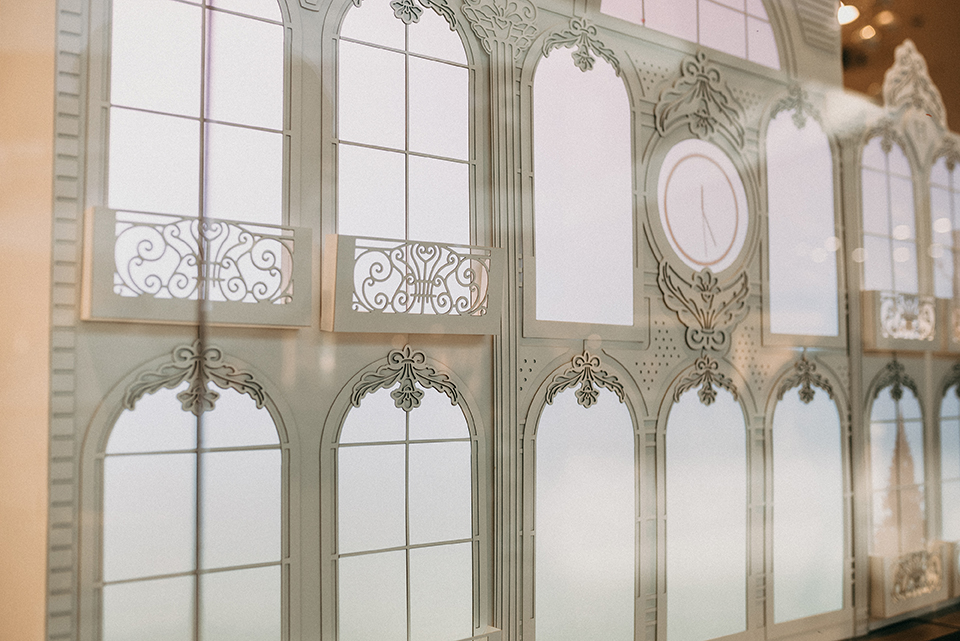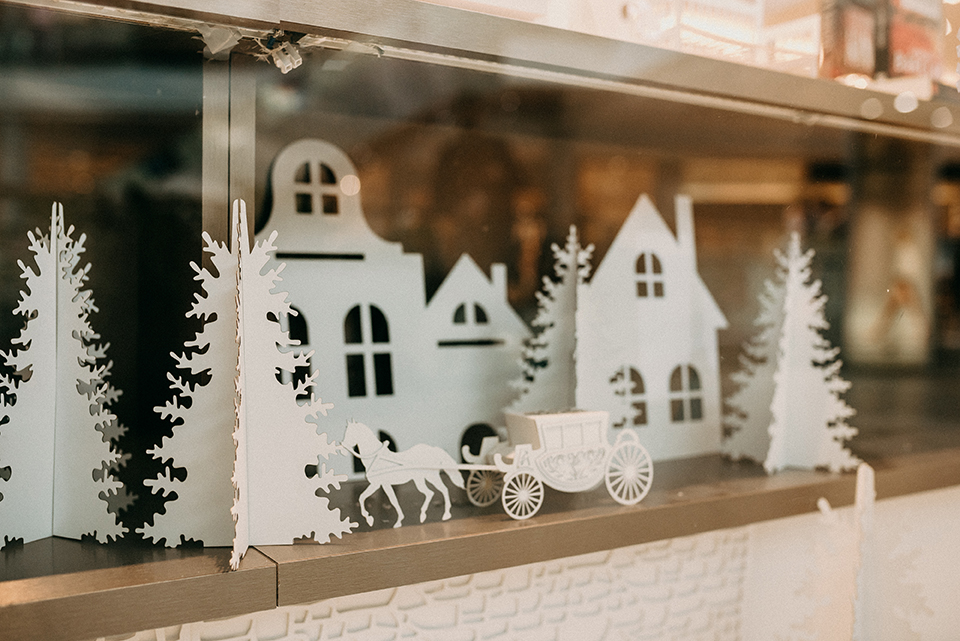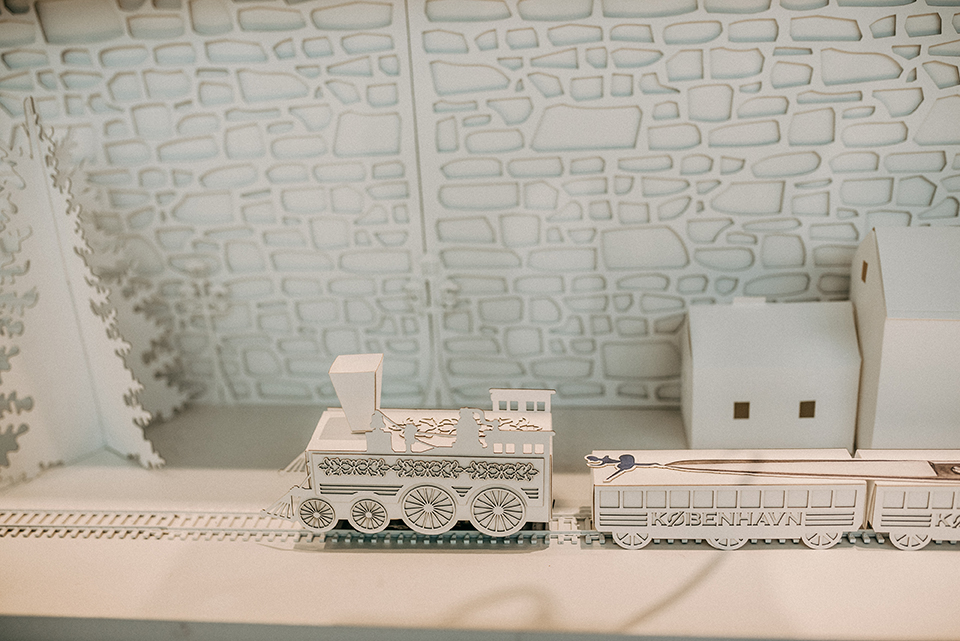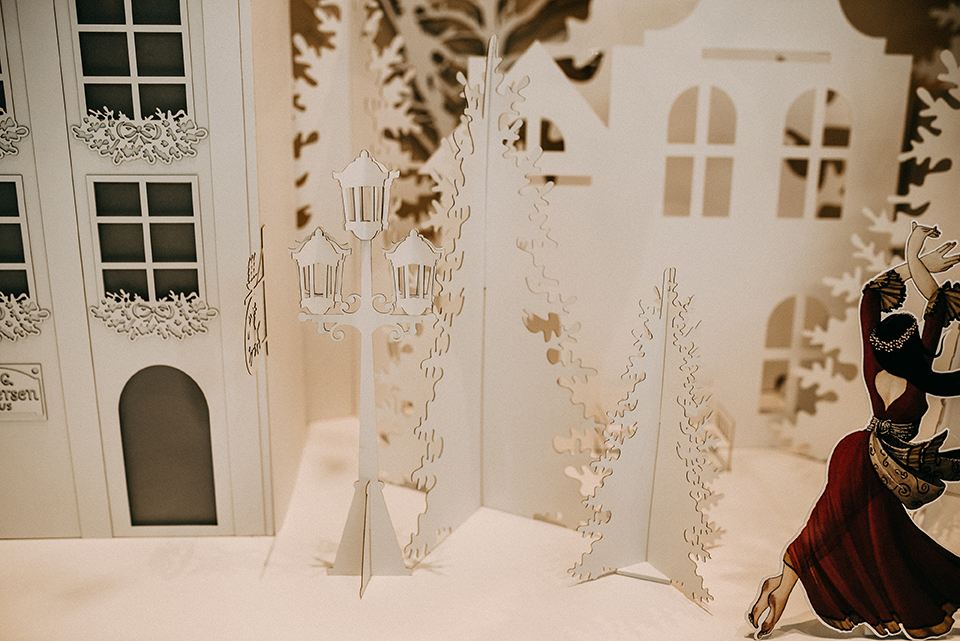 Images © Lenke Kiss