Bold, brave and beautiful. This is the blueprint for the intimidatingly talented design agency Robot Food from Leeds, UK. With a client track record all the way from there to here, it was their latest brand identity and packaging design for chocolate truffle brand Costéllo + Hellerstein that melted my design obsessed little heart.
Incorporating one of the biggest trends of the time with stunning bold colors and quality materials, Costéllo + Hellerstein chocolate packaging by Robot Food might just be the most beautiful I've crossed paths with in a while. Simplicity well pays off here and offers an amazing example of what good branding does to a product. And I don't doubt the deliciousness of the truffles inside, but it is the box that makes me want to buy it!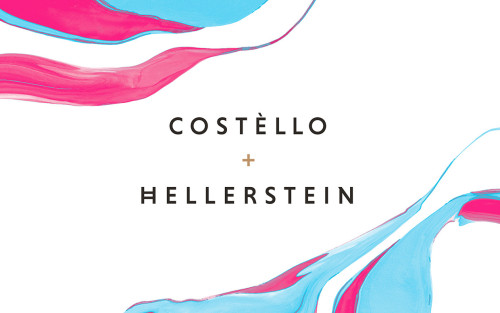 Ori Hellerstein and Yvonne Costéllo are passionate about fine foods. Especially the sweet kind. The appetite for excellence inspired them to handcraft exquisite chocolate truffle masterpieces. Robot Food developed a brand identity and packaging design to visualize their story, inspired by their creativity, technical brilliance, and collaborative approach. And what a job they did!
The logotype's clean, confident contrast to the organic form and DIY nature of the flowing marble pattern create a stunning whole. The pattern is achieved by swirling ink on water and overlaying cartridge paper on it, resulting in a beautifully uncompromising identity. A fitting showcase for the truffles within.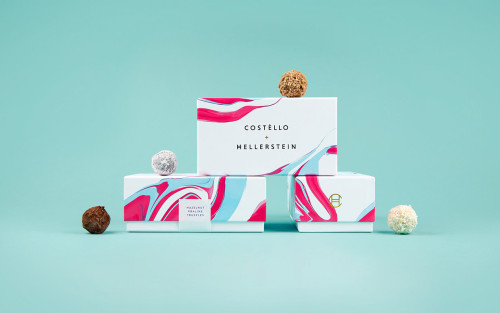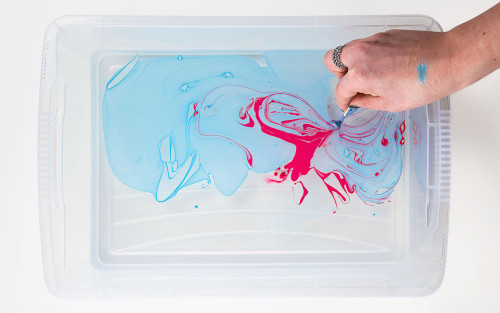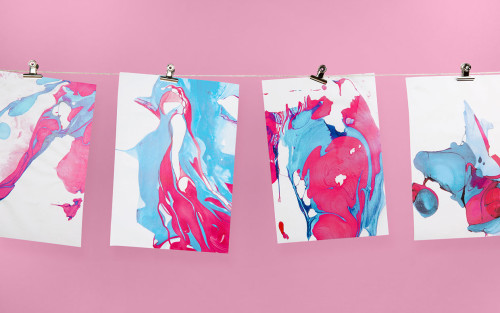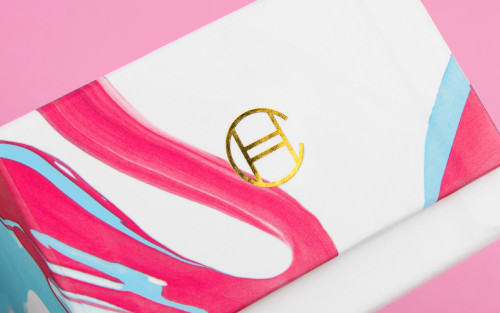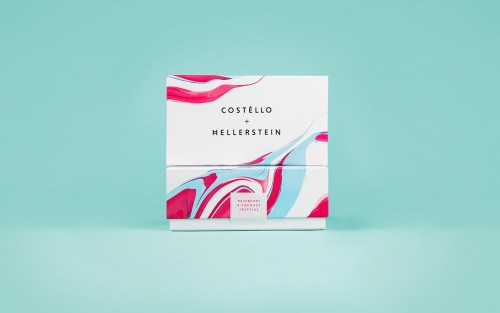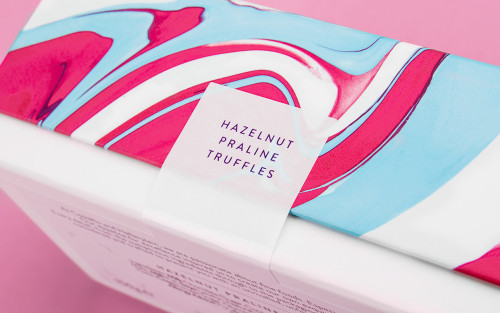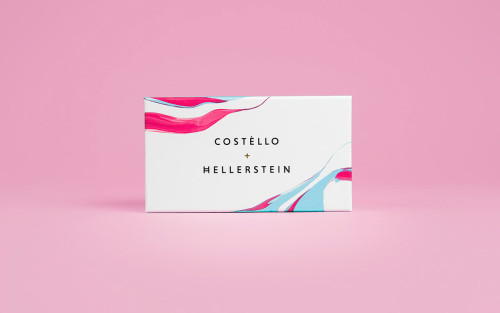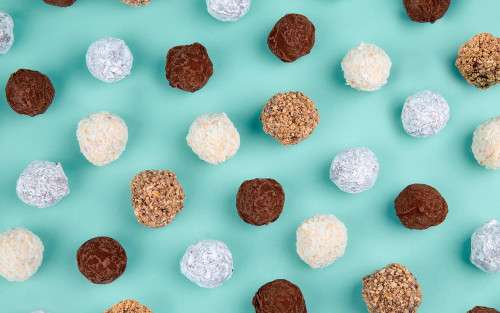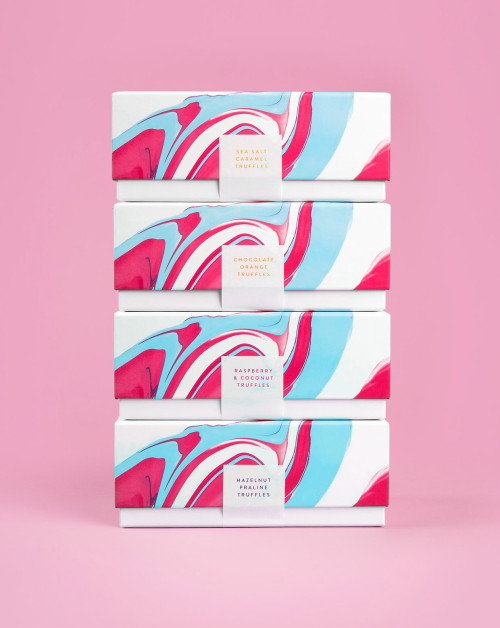 Photos via Robot Food